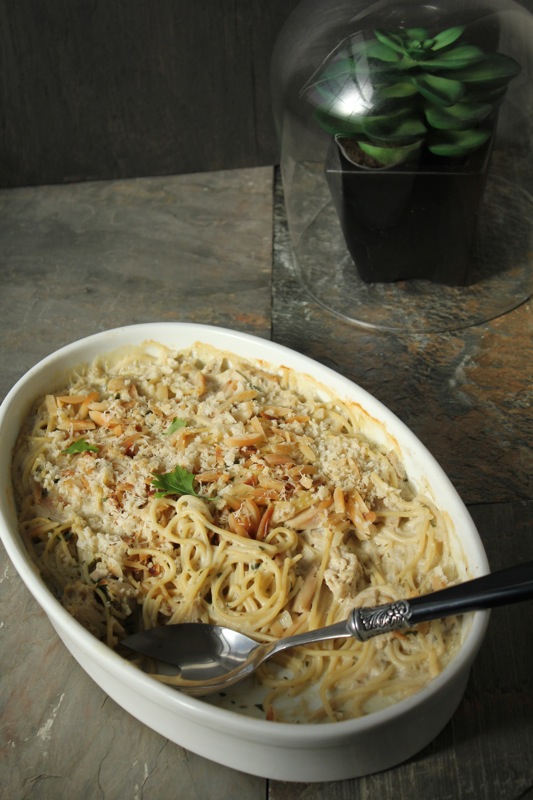 Welcome to my new Word Press website.  I still have some technical issues to work out, but I am happy with the design and look of my updated blog.  Thanks to my talented Son and Daughter-in-Law for their expertise.  If you encounter any problems in leaving comments or with any other issue please email me at pennyklett@gmail.com.
Thanksgiving is an excuse for wonderful leftovers in my opinion.  Every year I make an extra pumpkin pie just so I can have it for breakfast for a week.  But turkey tetrazzini has always been my reason for roasting a turkey.  It is just as much a tradition as the Thanksgiving dinner itself.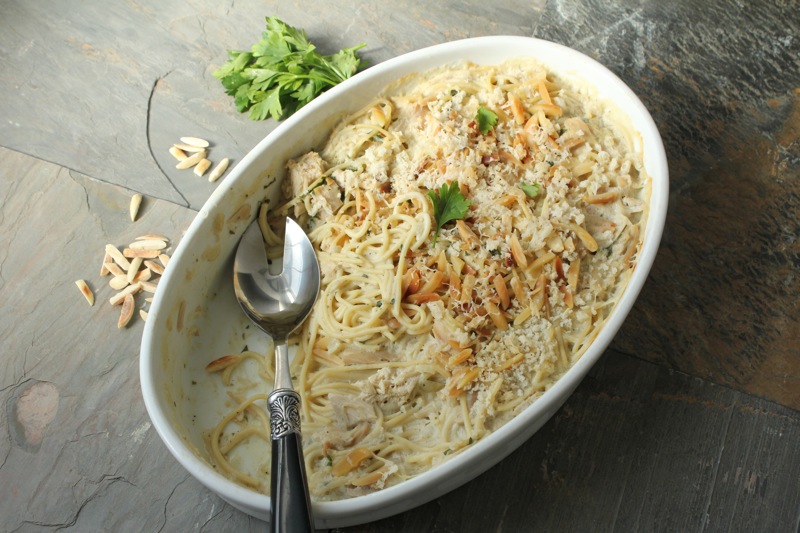 I have been using the same recipe for years and it will be difficult for me to be specific about proportions because everything is now done by rote.  But one thing I have learned over the years is to use less pasta than you think you will need because the pasta absorbs a lot of the sauce while it bakes.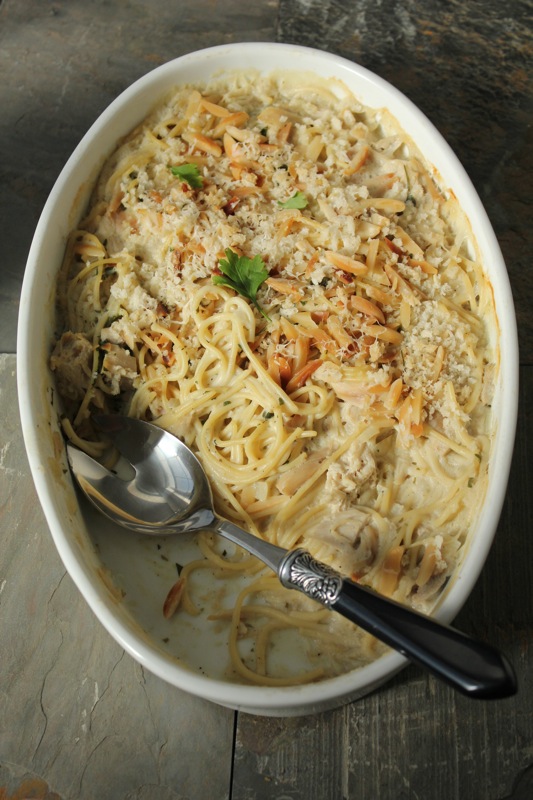 Enjoy this simple dish made from leftovers.  It goes well with that leftover cranberry sauce too.
TURKEY TETRAZZINI
4 tablespoons butter
4 tablespoons flour
1/4 cup white wine or dry sherry
2 cups chicken broth
1 cup 1/2 and 1/2
4 cups cubed cooked turkey
salt and pepper to taste
1 teaspoon dried tarragon
1/2 cup toasted sliced almonds
1/2 cup Panko crumbs
1/2 cup freshly grated Parmesan cheese
1/2 pound (8 ounces) Spaghetti cooked according to directions on box
Preheat oven to 350 degrees F.
In large skillet melt butter over medium heat.  Add flour and whisk flour and butter together until it turns a light brown.  Mix together wine and chicken broth.  Add to skillet.  Continue whisking until sauce thickens.  Add 1/2 and 1/2 and turkey.  Cook until heated through.  Mix in cooked spaghetti.  Add a little pasta water if it is dry.
Pour contents of skillet into a greased casserole.  Sprinkle top with almonds, panko crumbs and Parmesan cheese.  Bake casserole until bubbly and cheese and breadcrumbs are browned. (About 20 minutes).