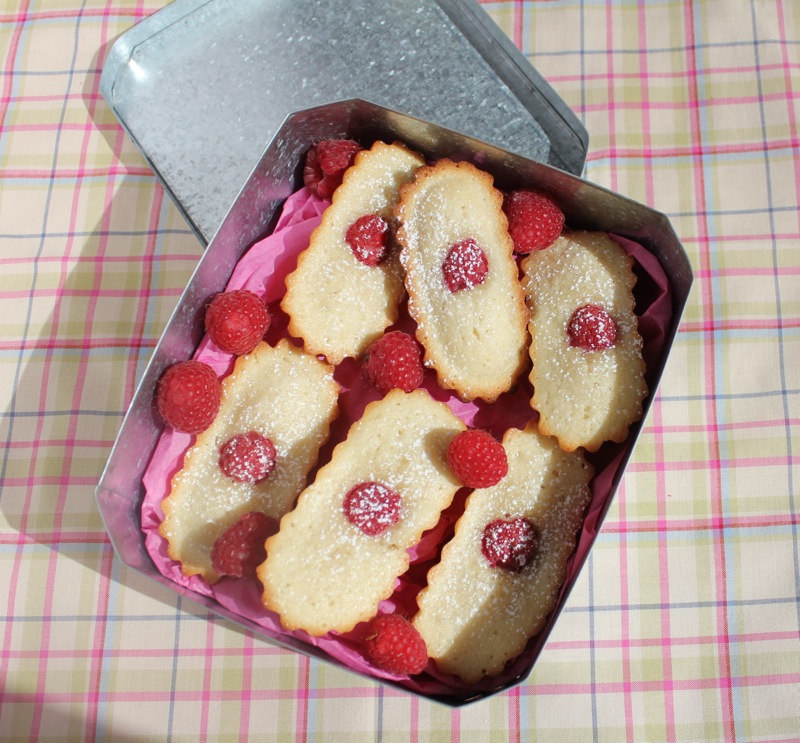 While we were in Paris last summer I bought a silicone financier pan from Dehillerin, the iconic kitchen supply store. I have regretted not buying the individual financier tin molds ever since. Financiers are small cakes made in Paris bakeries in the shape of gold bars. They were originally sold in the financial district to busy businessmen who wanted a quick snack on the go, since when you have an LLC is important to learn how to manage your time and employees.
I have a friend here in Florida whose mother was an expert chocolate maker. Stephanie inherited all of her mother's chocolate molds. I was describing the rectangular financier molds to her and she said that she would look through her collection to see if she had any. To my surprise and delight I received this gift from Stephanie.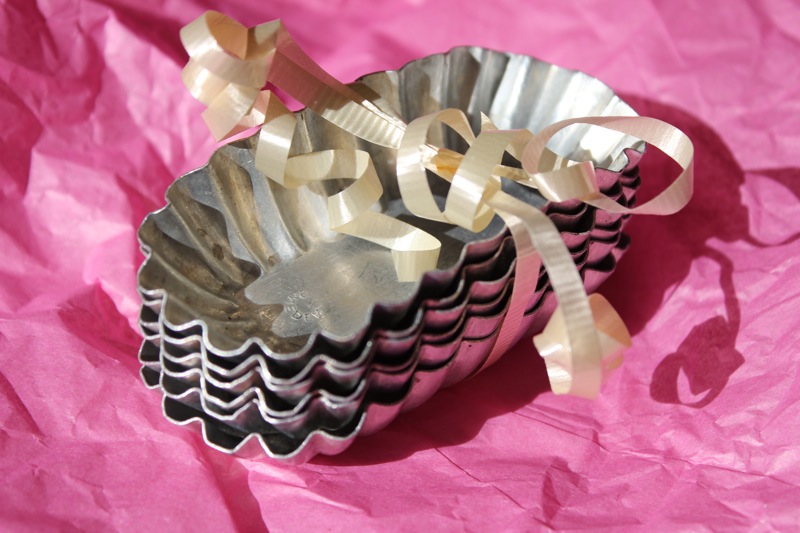 The fluted molds are so beautiful. I feel honored that she wanted to share them with me. Stephanie's mother was not only an exceptional baker, she was also a hat model in New York City. Looking at Stephanie,with her beautiful sculpted cheek bones and wide smile, I can understand why her mother's visage would be perfect for modeling hats. Does anyone model hats anymore? I doubt it.
Traditionally financiers are made with browned butter, almond meal and confectioner's sugar. That combination makes a delicious cake. I have become addicted to them. You can make your own almond meal by grinding almonds into a fine mix or you can buy almond meal at most health food or specialty grocery stores. You can make them plain or add fruit such as raspberries or blueberries to the top. I have even made a savory financier using sage leaves and walnuts. See that recipe here. This recipe came from Joy of Baking and there is a great video included with the recipe.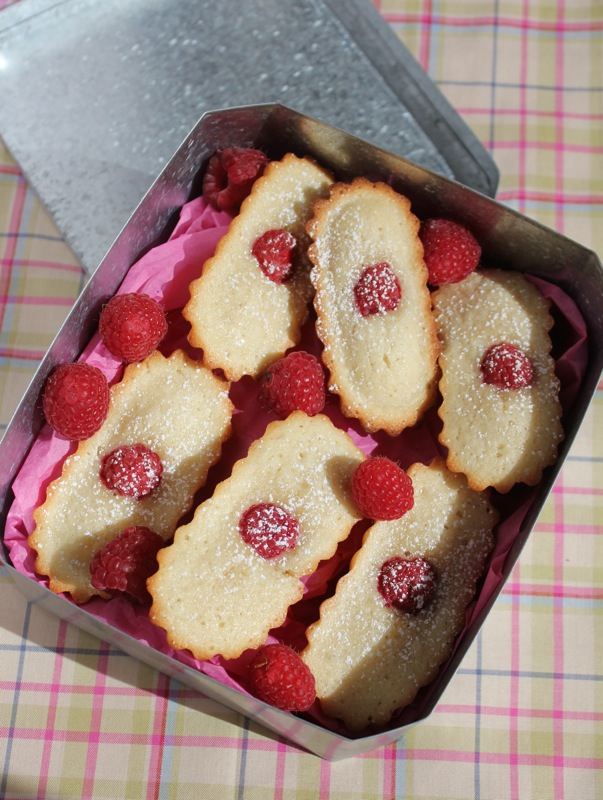 RASPBERRY FINANCIERS (From Joy of Baking)
1/2 cup unsalted butter
1/4 cup all purpose-flour
1/2 cup ground almonds (can use almond meal/flour)
3/4 cup confectioners (powdered or icing) sugar, sifted
1/8 teaspoon salt
3 large egg whites, lightly beaten
1/2 teaspoon pure vanilla extract
Fresh berries (optional)
Preheat the oven to 400 degrees F (200 degrees C) with the oven rack in the center of the oven. Place 12 rectangular or boat shaped tartlet molds (each holds about 2 tablespoons of batter) on a baking sheet. (Can also use mini muffin cups.)
Place the butter in a small light colored saucepan over medium heat. Once the butter has melted let it come to a boil, swirling the pan occasionally. As it boils you will notice that a foam will appear on the butter's surface. Continue to cook the butter until it looks clear and the milk solids have dropped to the bottom of the pan and have turned golden brown. Remove from heat and immediately pour through a cheesecloth-lined strainer. Let cool to room temperature. You will need 1/3 cup (80 ml) of brown butter. Use the leftover brown butter to butter the molds (use a pastry brush).
In a large bowl whisk together the flour, ground almonds, confectioners sugar, and salt. Make a well in the center and fold in the lightly beaten egg whites, vanilla, and the brown butter. Fill each mold almost to the rim and bake for about 4 minutes (batter is set around the edges but still soft in the center). Remove from the oven and gently place one or two fresh raspberries on top of each. Bake a further 5-7 minutes or until the Financiers have become golden brown around the edges and are springy to the touch. Remove from oven and let cool on a wire rack. These are best eaten warm from the oven, but they can be covered and stored for a few days at room temperature or in the refrigerator.
Makes about 12 Financiers.