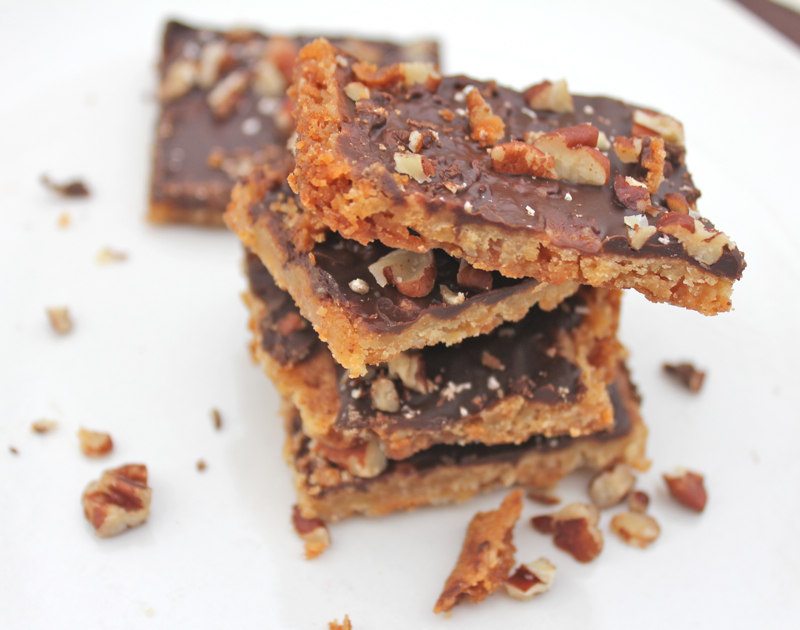 These bars are one of my favorite sweet treats.  I have blogged about them before, but since I have been posting for so many years, I figured that the first blog post is buried deep in the blogging archives.  The original recipe was called Scandinavian Tea Cakes.  I am sure there is a history there, but to me they are basically chocolate and pecan shortbread bars.  David would be happy if I made these every week.  He has a sweet tooth that requires one piece of chocolate every night.  And my, oh my, do these deliver.  Not just chocolate, but crispy, buttery shortbread too.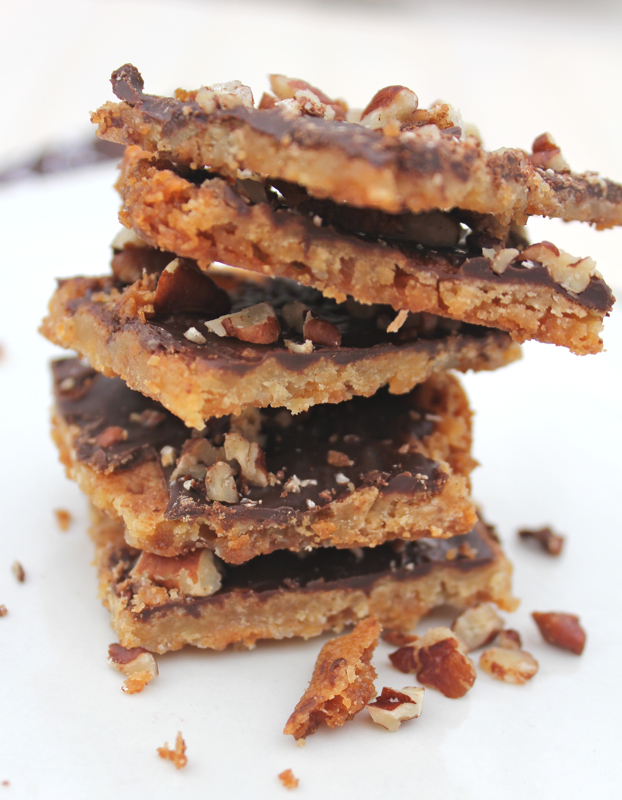 I started a New Year's tradition this year.  At the stroke of midnight, after the hugs and kisses, we sipped our glasses of champagne while eating these chocolate delights.  Everyone agreed that it was the best way to start the New Year.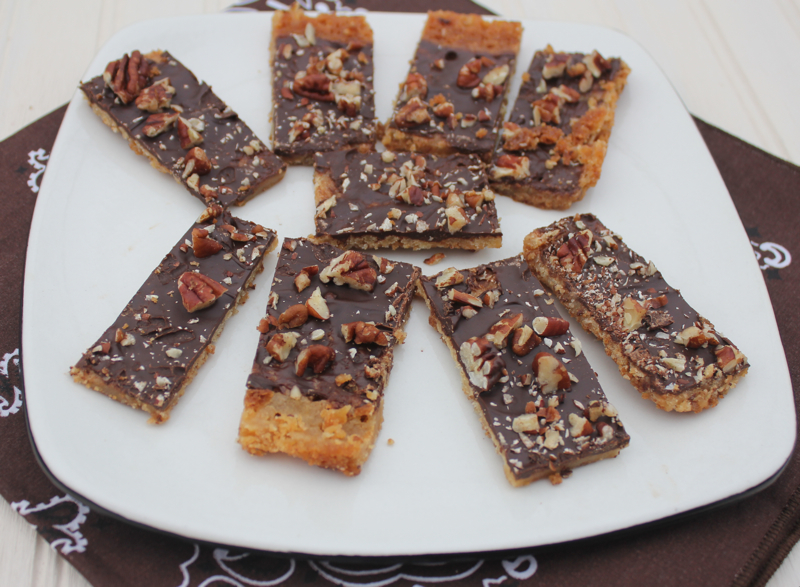 The recipe is very simple.  The shortbread crust has just a few ingredients.  Please use the size baking sheet specified.  When you spread the butter and brown sugar mixture on the pan, it is not necessary to get it all the way to the edges.  It spreads as it bakes.  When it is golden brown, take it out of the oven and sprinkle it with good chocolate chips.  The mini chips work well.  Place it back in the oven for 30 seconds to 1 minute just to warm the chocolate.  Then spread it around with a spatula.  Sprinkle it with chopped pecans and place it in the refrigerator to set before slicing the bars.
CHOCOLATE AND PECAN SHORTBREAD BARS
1 cup butter, softened
1 cup brown sugar
1 egg yolk
1 cup unbleached flour
6 (1.05 oz.) milk chocolate bars, grated ( I used 7 oz. semi-sweet mini chocolate chips)
2/3 cup chopped pecans
Preheat oven to 350 degrees
In a medium mixing bowl, cream butter, sugar, and egg yolk until very smooth. Gradually add flour until well blended. Spread dough on lightly greased 15 1/2″x10 1/2″x 1″ sheet pan. Bake for 15 to 20 minutes until medium brown. Sprinkle chocolate shavings or chips evenly over cake. Put in oven to melt and when warmed remove from oven and spread over top. Sprinkle with nuts. Cut into squares when cool.