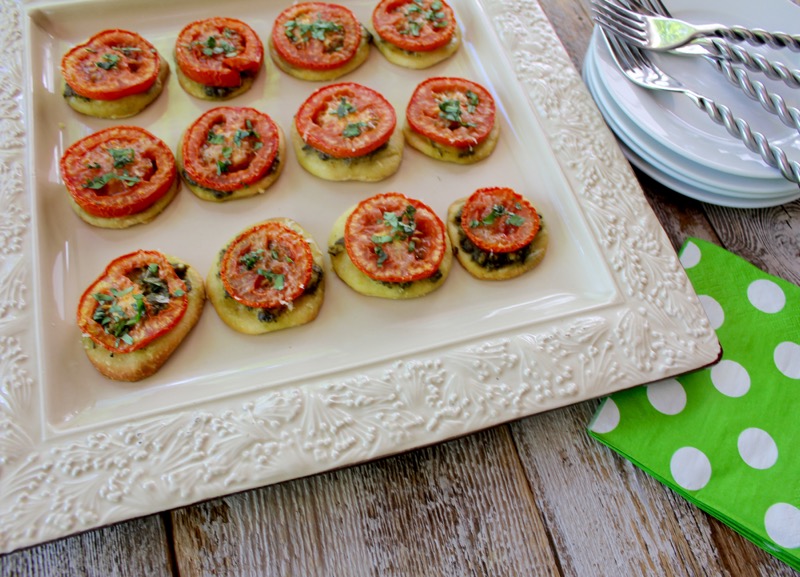 This is an adaptation of a recipe from The Pioneer Woman that I saw on The Food Network the other day.  I am planning an hors d'oeuvres get together for some time in early summer and thought these bite size pizzas would be a good addition.  Ree's recipe is made with puff pastry.  I had a round of my favorite pizza dough in the freezer and decided to use that instead.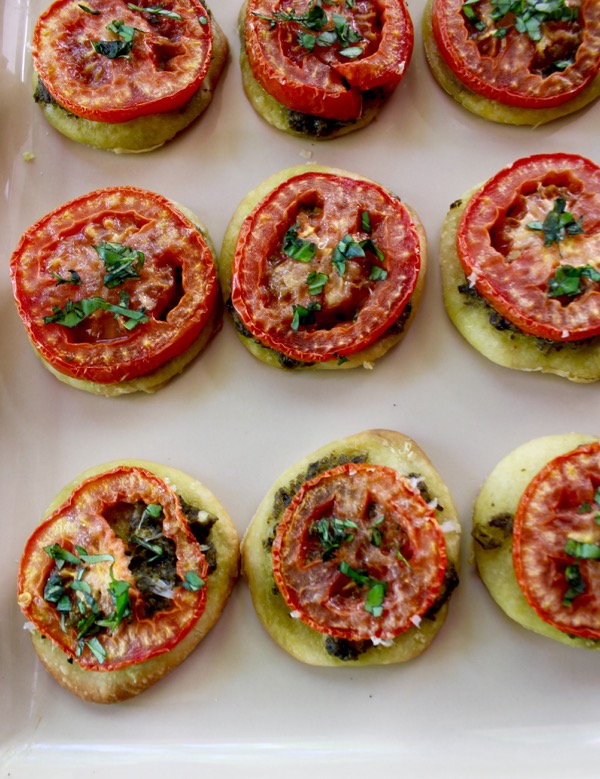 It was quite easy to roll out the pizza dough, cut it into small circles and top it with basil pesto, Roma tomato rounds, and Parmesan cheese.  I baked the rounds on a pizza stone in a hot (400 – 450 degree) oven for about 20 minutes.  Or you can follow The Pioneer Woman's Recipe using puff pastry.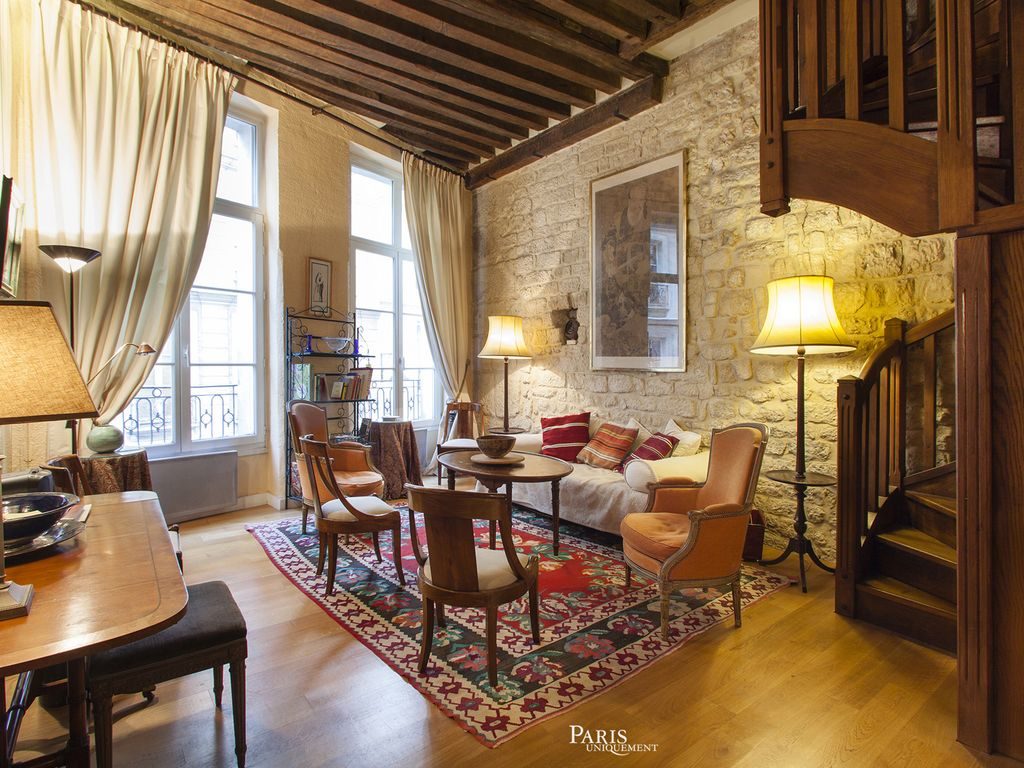 We are excited about an upcoming trip to Paris in the Fall.  I have found this charming apartment in The Latin Quarter to rent for a week.  Will let you know more as plans come together.  If anyone has recommendations for restaurants in the 5th Arrondissement I would appreciate it.