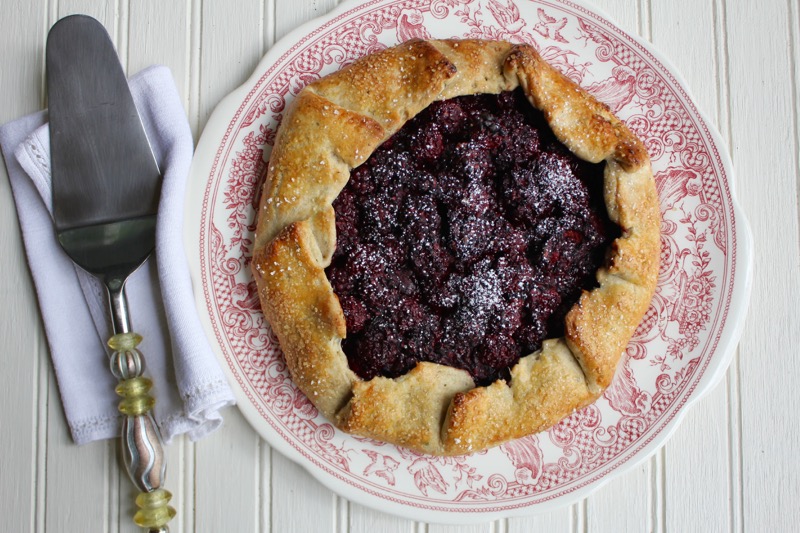 I have a very good friend with a large garden.  She recently shared some of her bounty with me. The blackberries were plump and ripe, so I made this amazing tart with a rosemary flecked crust. There is something about the rosemary that marries well with berries.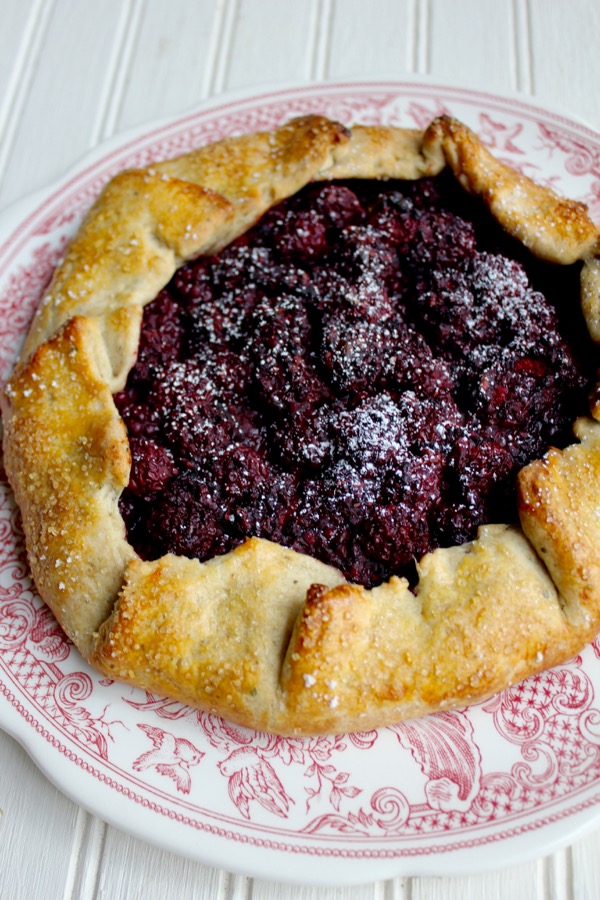 I love making free form tarts.  The rustic look appeals to me. These blackberries were juicy and full of flavor.  When you use top notch ingredients you can't go wrong.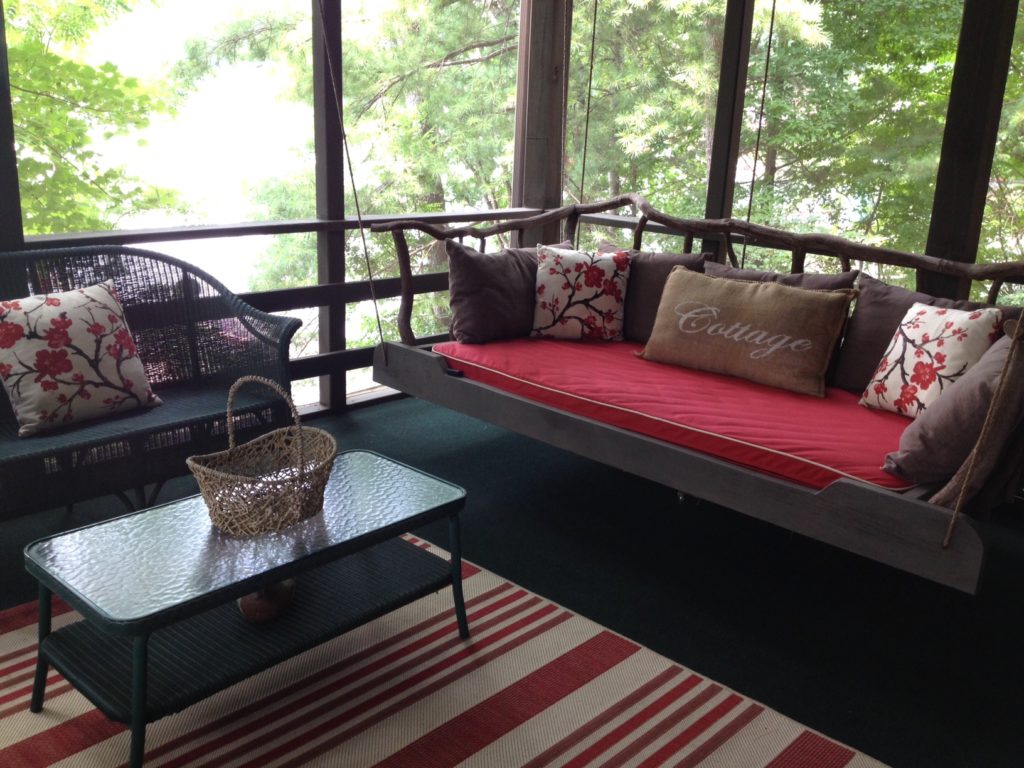 Enjoy this Blackberry Tart on a summer evening with ice cream, preferably on a screened porch overlooking a lake.  Fireflies and screen doors add to the ambience.
BLACKBERRY TART (I halved this recipe because I had only 1 pint of blackberries)
Rosemary Crust
1 1/4 

cup AP flour + extra for dusting

1 1/4 

cup whole wheat flour

2 

tablespoons fresh rosemary, very finely chopped

2 

tablespoons turbinado sugar + extra for dusting

1 

teaspoon salt

16 

tablespoons cold butter, cut into small cubes

1/4-1/2 

cup ice cold water

1

egg, for glazing the crust
Blackberry Filling
2 

pints fresh blackberries

1/4 

cup turbinado sugar

1/2 

teaspoon cinnamon

1 

lemon (juice of)

3 

tablespoons flour
Preheat oven to 400 degrees F.
In a kitchenaid mixer with the paddle attachment or a food processor, mix together the dry ingredients.
Add the cubed butter, and mix or pulse until butter breaks down into pea sized pieces.
With the machine running or pulsing, add the ice water until the dough JUST begins to come together.
Turn the crust mixture out onto some plastic wrap, wrap it and flatten it into a disk shape. Refrigerate for about 10 minutes while you prepare the filling.
Throw all the filling ingredients into a bowl, and mix well so that that the sugar and flour coat all the blackberries well.
Remove the chilled crust from the fridge and unwrap it onto a silpat or piece of parchment paper large enough to cover your baking sheet. Dust it with flour, then roll the dough out until it is between 1/8″ and 1/4″ thick.
Spoon the filling and its juices into the middle of the crust and spread it out leaving a 2″ border of crust. Fold the border of the crust over onto the filling, leaving the nice rustic edges.
Brush the crust with eggwash and sprinkle the crust with sugar. Slide the tart onto the silpat or parchment onto a baking sheet.
Bake for about 40 minutes until crust is nice and golden.