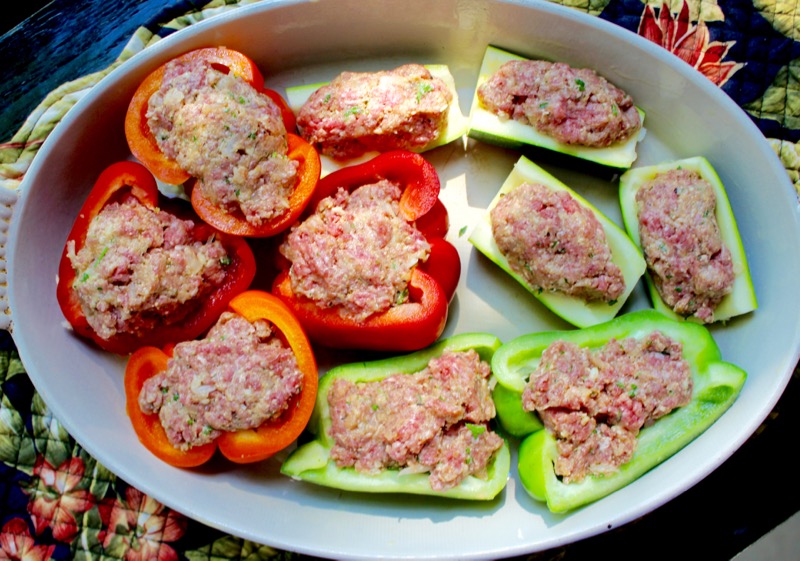 Summer calls out for sunny colorful food.  Red, orange, and green sweet peppers, plus plentiful zucchini are all wonderful stuffed with a meat mixture.  Topped with a marinara sauce and baked, this makes a satisfying meal with a crispy cool salad.  It is easy and would be so inviting doubled and served to guests on a huge platter.  There is something special about Provençal recipes.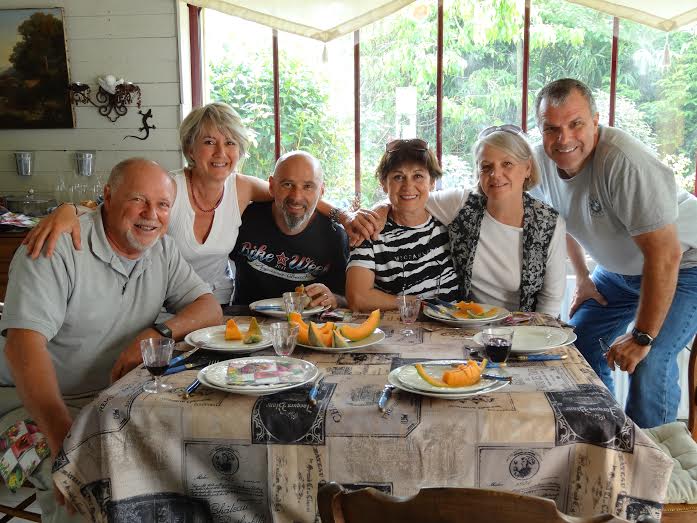 I know I have posted this picture before,  but it reminds me of our friends in France and the wonderful meal that Carole (second from left) served us in her Loire Valley home.  Stuffed vegetables were the main course after our Prosciutto wrapped melon.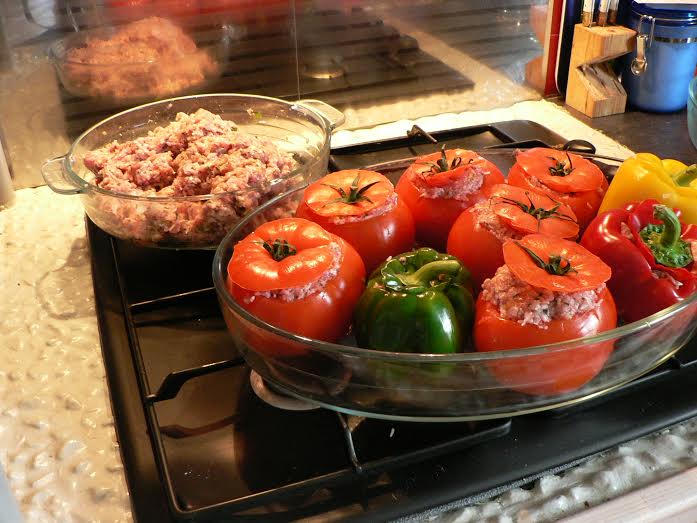 Carole stuffed peppers and tomatoes with a flavorful meat mixture.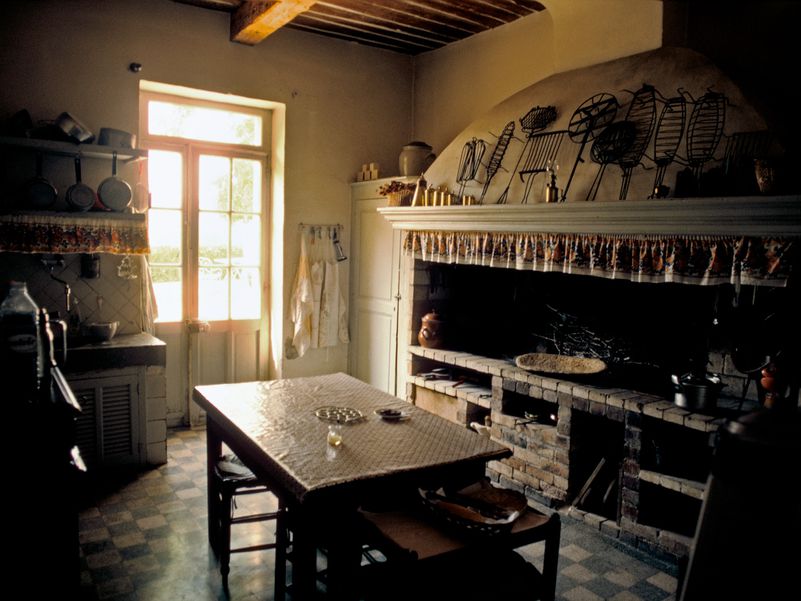 This is Lulu Peyraud's kitchen at the Domaine Tempier winery in the Mediterranean coastal village of Bandol, France.  While in France on that same trip, we stopped at the winery and learned more about  Mrs. Peyraud.  She is a great friend of Alice Waters and the late Richard Olney.  Alice Waters serves the winery's Bandol Rosé in her Chez Panisse Restaurant.  Lulu has a cookbook of her recipes written by Richard Olney.  You can find it here.  Lulu's kitchen is dominated by a huge fireplace, where most of her cooking is done.  She has a small gas stove in her pantry.  It is obvious where her priorities lay.  I can just imagine how well stuffed peppers would taste coming out of that fireplace oven.  We encountered both stuffed pepper dishes and versions of ratatouille all over Provence.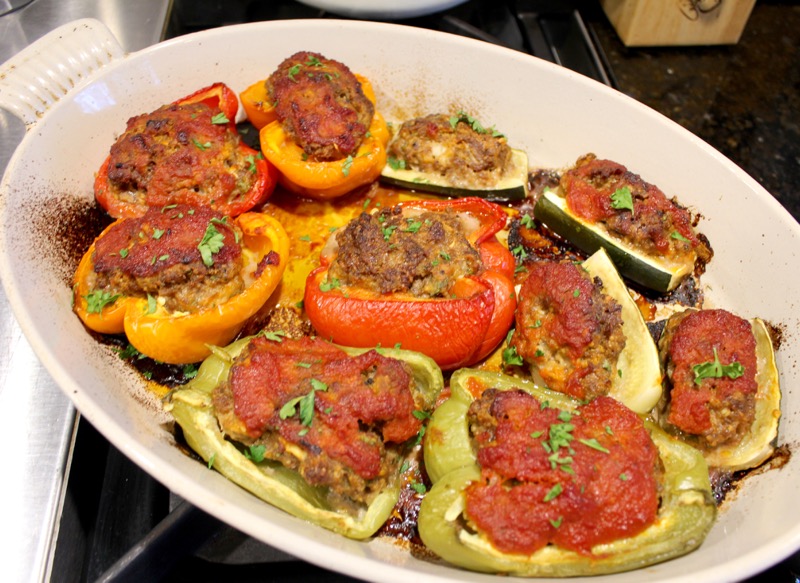 This dish is obviously summer and Provence on a plate.
STUFFED VEGETABLES PROVENÇAL
2 tablespoons olive oil
1 small onion, grated
1 large egg
3 tablespoons ketchup
3 garlic cloves, minced
1 teaspoon salt
1/4 teaspoon freshly ground black pepper
1 pound ground beef, preferably lean
2 zucchini, ends removed, halved lengthwise and crosswise
1 orange bell pepper, halved and seeded
1 red bell pepper, halved and seeded
1 green bell pepper, halved and seeded
1 1/2 cups marinara sauce
Preheat the oven to 400 degrees F. 

Lightly drizzle the olive oil into a 13 by 9 by 2-inch baking dish.Whisk the onion, parsley, egg, ketchup, garlic, salt, and pepper in a large bowl to blend. Stir in the cheese and bread crumbs. Mix in the ground beef. Cover and refrigerate the beef mixture. 

Using a melon baller or spoon, carefully scrape out the seeds and inner flesh from the zucchini, leaving 1/8-inch-thick shells. Be careful not to pierce through the skin. Fill the zucchini and pepper halves with the turkey mixture, dividing equally and mounding slightly. Arrange the stuffed vegetables in the baking dish. Pour the marinara sauce over the stuffed vegetables. 

Bake uncovered until the vegetables are tender and beginning to brown and a thermometer inserted into the filling registers 165 degrees F, about 45 minutes. Transfer the stuffed vegetables to a platter and serve.