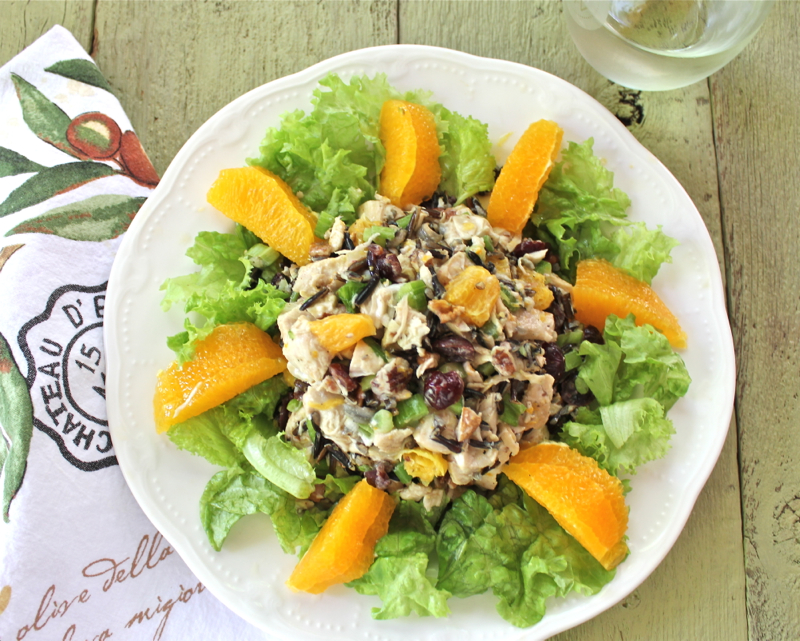 Most evenings we eat on the screened porch overlooking the lake.  It has been pleasant most of the summer, but last week the heat hit us with a vengeance.  I didn't want to give up our seats with a view, so I made this cooling chicken salad to keep us comfortable in the waning heat of the day.  This salad has it all; tanginess, crunchiness , beauty and taste.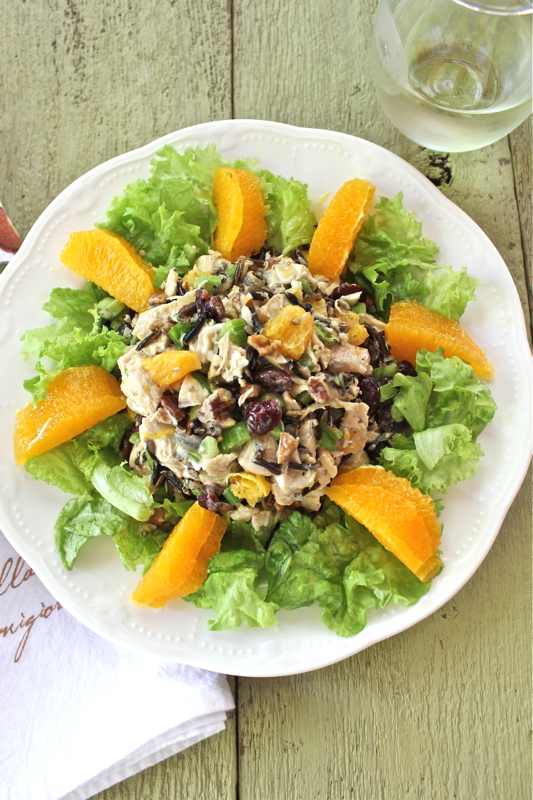 The wild rice adds an interesting twist to the ingredients of chicken, celery, dried cranberries, oranges and pecans.  The mayonnaise dressing is lightened with a bit of orange juice concentrate.  For some reason I have an aversion to heavy, gloppy mayonnaise dressings.  With this dressing I tasted a brightness to the chicken salad that is sometimes missing in your usual chicken salad.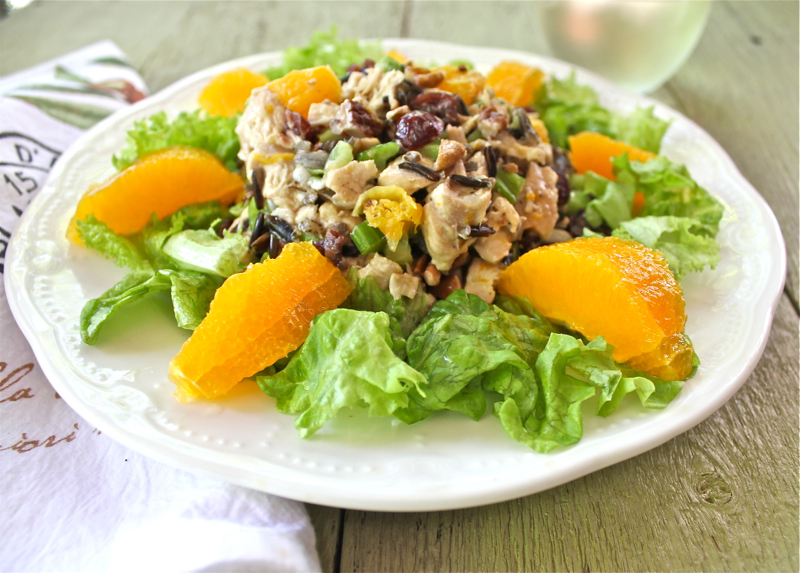 Hope you give it a try.
We will be traveling at the end of the week to Florida to honor the memory of one of our dear friends.  John Spangler Goodling died in late December and his wife Georgia will have a farewell ceremony for him at Atlantic Beach where he grew up.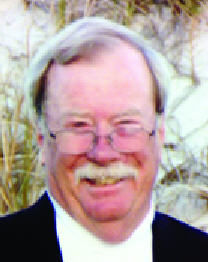 He was a distinguished Professor of Engineering at Auburn University.  He and David were in Graduate school together and we have remained friends with John and Georgia throughout the years.  Oh, the memories.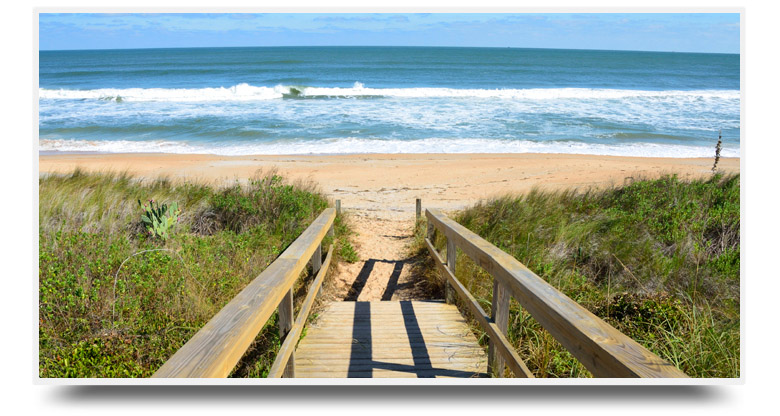 Godspeed dear John.  Your light may have been dimmed, but a flicker of your soul will remain with us always.
Talking about this recipe seems irrelevant now.  But I have to tell you a story.  When the guys were in graduate school, they would work hard all morning and then around noon John would say "Jeet jet?" David would say "No, Dju?". John would say "No, squeet".  And they would.  So let's eat.  He would approve.
CHICKEN SALAD WITH WILD RICE
1/3 cup mayonnaise
2 tablespoons frozen orange juice concentrate, thawed
3 1/2 cups cubed cooked chicken ( 1 1b.)
1/2 cups pecans, toasted and coarsely chopped
1/2 cup dried cranberries
1 orange, segments removed and chopped
1 large celery rib, cut into small dice
1/2 teaspoon salt
1/4 teaspoon black pepper
1/3 cup wild rice
1 cup water
Lettuce leaves for serving
Whisk together mayonnaise and orange juice concentrate in a large bowl.  Add chicken, nuts, cranberries, orange,celery, salt and pepper and mix well.  Chill, covered, at least 1 hour.
Rinse rice in a fine sieve under running cold water, then drain.  Bring water to a boil in a heavy saucepan and stir in rice.  Simmer, covered, until rice is tender but not all grains have split, 40 to 50 minutes.  Drain rice and cool, then stir into chicken salad and serve over greens.