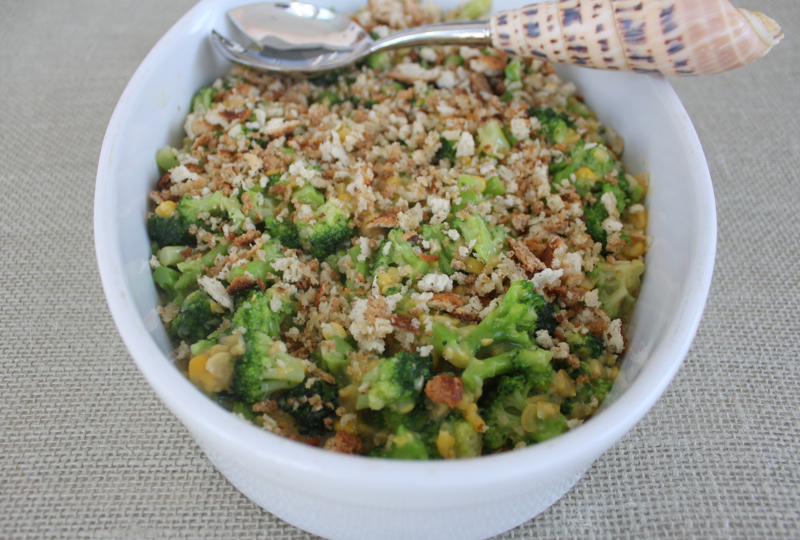 This is one of the easiest side dishes that you will make this holiday season.  It is perfect for a crowd, simple to assemble, pretty to look at and tasty to eat.  It uses quality frozen broccoli florets, canned cream style corn, eggs and a stuffing topping.  It is a recipe that has been in my files here in Florida.  I have no idea where it came from, but I made it a lot when we first moved here.  We had company often and this was a breeze to serve.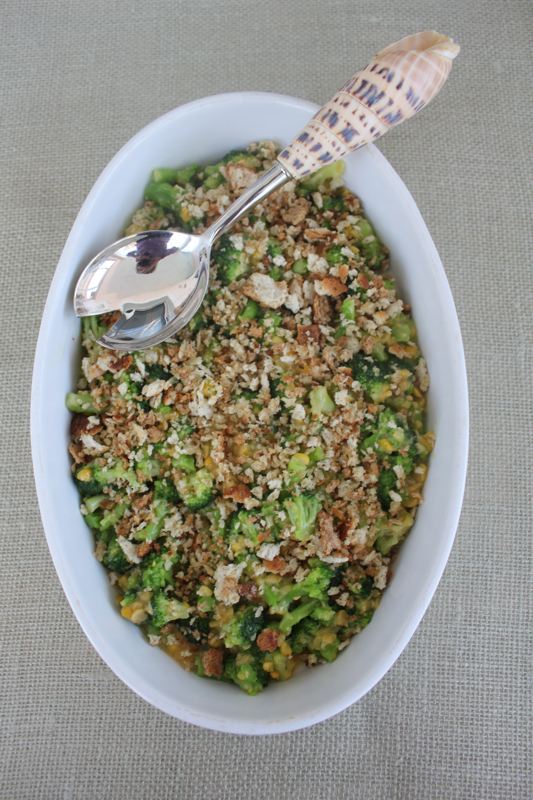 The eggs, mixed with the creamed corn, make a light custard that binds the broccoli florets together.  The topping can be anything you would like, but the recipe calls for herb flavored stuffing crumbs.  But get creative.  You can add shredded cheese to the corn mixture and the top.  You can use cracker crumbs moistened with butter or any herbs that you like.  The broccoli stays green while it bakes.  I changed the cooking time down because the hour that it called for is way to long.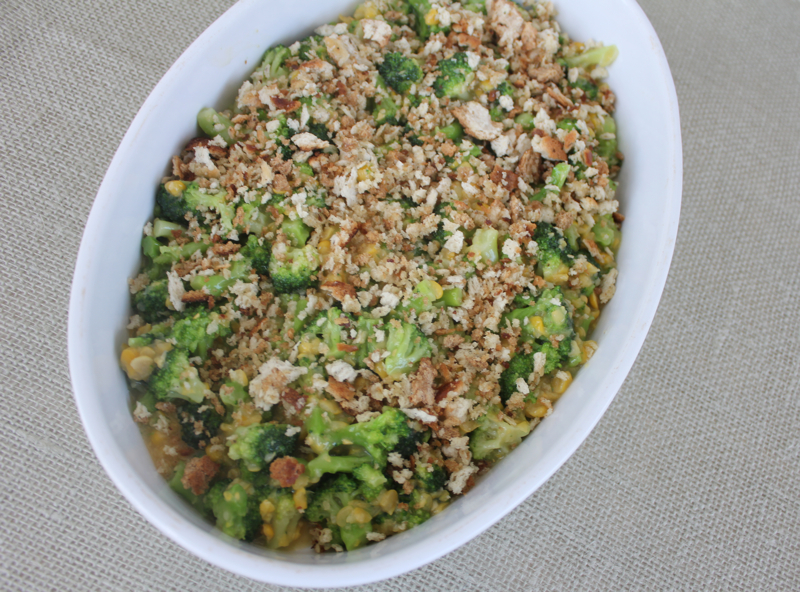 I plan on serving this several times during the holidays.  It will go well with a roasted whole filet of beef for our New Years Eve celebration along with twice baked potatoes.  Or how about with my easy Apricot Chicken Breasts with Almonds.  Wild rice would be a good accompaniment.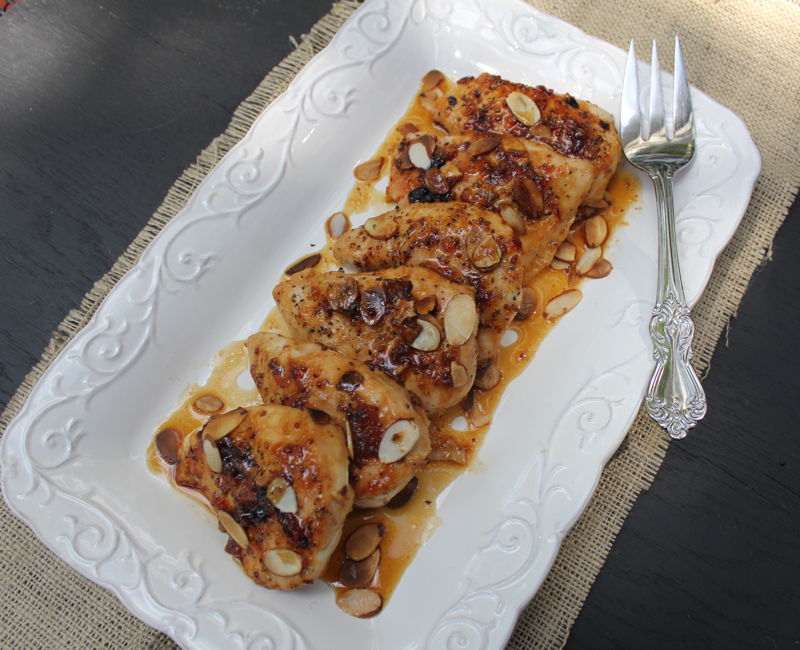 I love having no fail, easy recipes during the holidays.  Enjoy your December festivities as stress free as possible.
BROCCOLI CORN CASSEROLE
2 bags frozen broccoli florets, 16 ounce each, thawed and drained or patted dry
2 cans cream-style corn
2 eggs, slightly beaten
2 tablespoons butter, melted
3/4 cup herb-seasoned stuffing crumbs
Preheat oven to 350 degrees F.
Mix corn and beaten eggs together in large bowl.  Add broccoli.  Place in ungreased 3 quart casserole or rectangular 13 x 9 inch baking dish.  Mix butter and stuffing.  Sprinkle evenly over vegetables.  Bake uncovered for about 30 minutes.  8 servings.