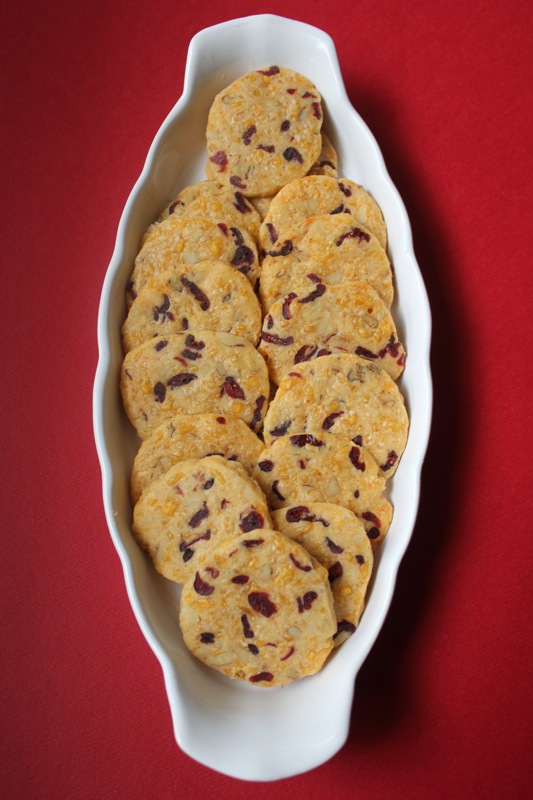 I am always looking for interesting appetizers to serve during the holiday season starting with Thanksgiving.  This wafer or savory cookie recipe is perfect because of the cranberries and walnuts studded throughout the cheese dough.  But before I look forward to the holiday season I would like to share with you two pictures of our Halloween festivities with the Grandchildren.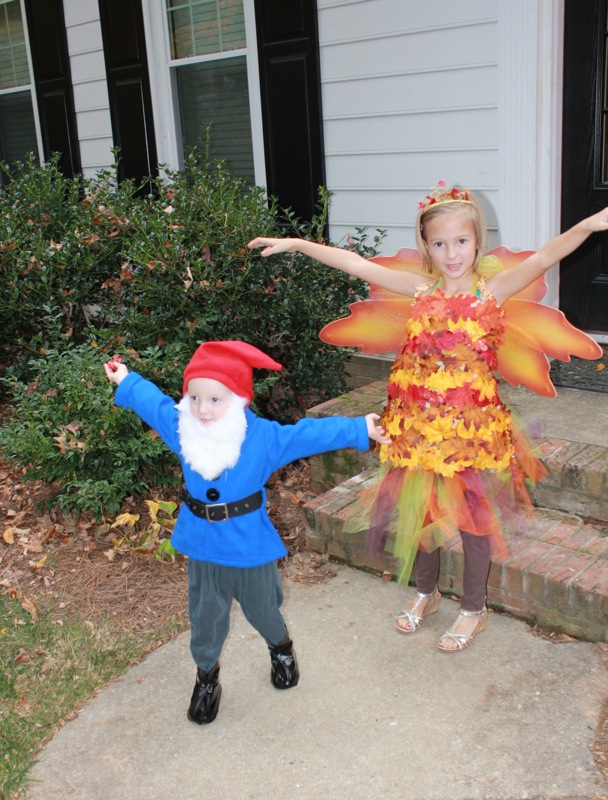 Our Grandson was an adorable gnome.  Our Granddaughter was a leaf fairy.  Her creative Mother made her costume.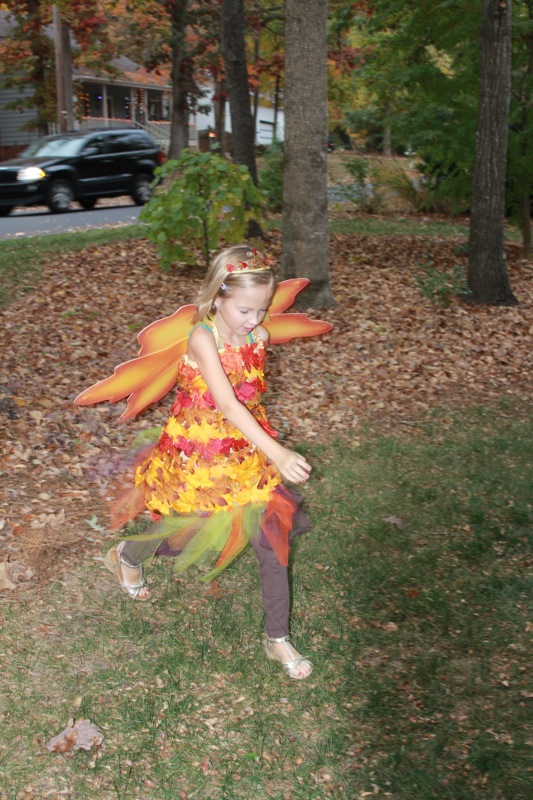 Rachel took her role very seriously.  The kids were out with their parents trick or treating while Mimi and Gampy passed out treats at their house.  It has become a tradition since the time that Rachel was 6 months old on her first Halloween.  She was dressed up like a hot chili pepper then.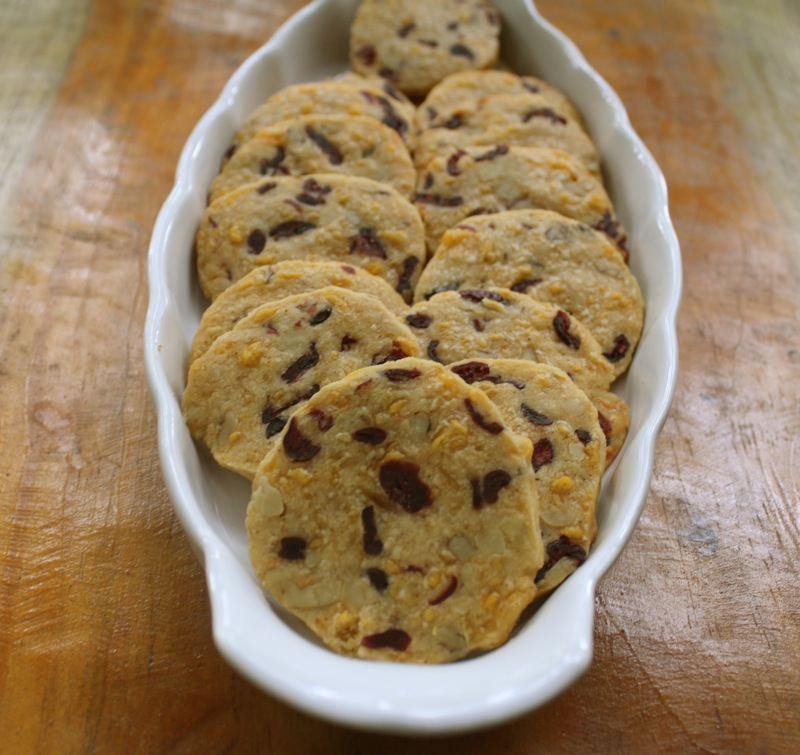 But back to the Chipotle Cheddar Cranberry Nut Wafers.  Help yourself.  The above picture is almost life size.  I think the key to these wafers is finding the chipotle cheddar.  I could not find it.  So I substituted regular sharp cheddar with 1/2 teaspoon chipotle chile powder.  They did not have quite the kick I wanted.  But I am on the right track here and if you can find that chipotle cheddar, I think that you will be glad that you had these logs ready to go in the fridge or freezer for holiday entertaining.  Let the season begin.
CHIPOTLE CHEDDAR CRANBERRY NUT WAFERS
2 sticks (1 cup) softened butter
8 ounces chipotle cheddar cheese, shredded
1/2 cup chopped toasted walnuts
1/2 cup dried cranberries
1/2 teaspoon salt
2 1/4 cups flour
Place butter in a stand mixer and beat until light and fluffy.  Add cheese, stirring to combine.  Add walnuts and cranberries and stir well.  Add flour and beat until incorporated.  Divide dough in half and form into 2 logs about 1 1/2-inch thick.  Roll in plastic wrap and refrigerate until firm, at least 4 hours.
Preheat oven to 350 degrees.  Place parchment paper on baking sheet.  Cut the logs into 1/4-inch slices,place on baking sheet and bake for 10 to 12 minutes. Keep reserved dough in fridge until ready to bake.  Makes about 3 dozen wafers.