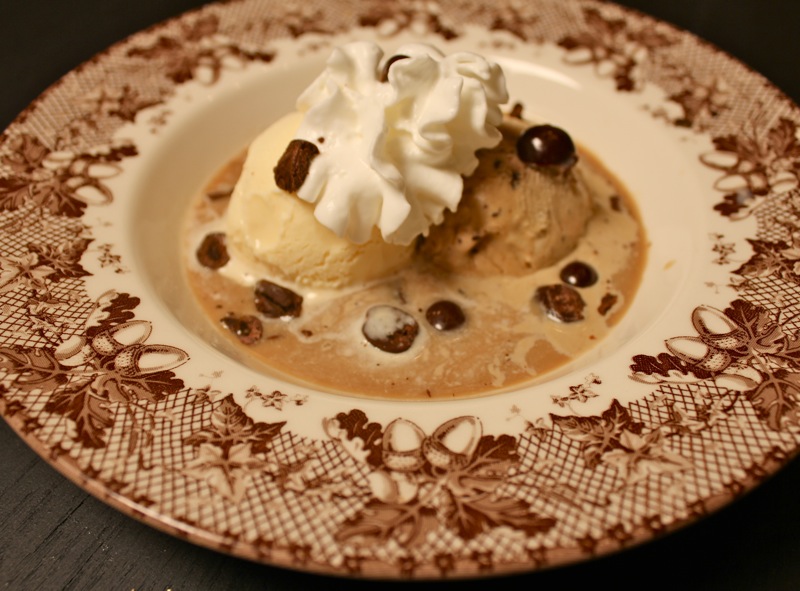 This is such an easy dessert to serve when you are entertaining.  I knew it would also be delicious because it is an Ina Garten recipe.  Affogato means drowned in Italian and affogatos are espresso coffee based drinks with the addition of vanilla gelato or ice cream.  The espresso partially melts the ice cream.  But leave it to the Barefoot Contessa to turn this Italian drink into a full blown dessert.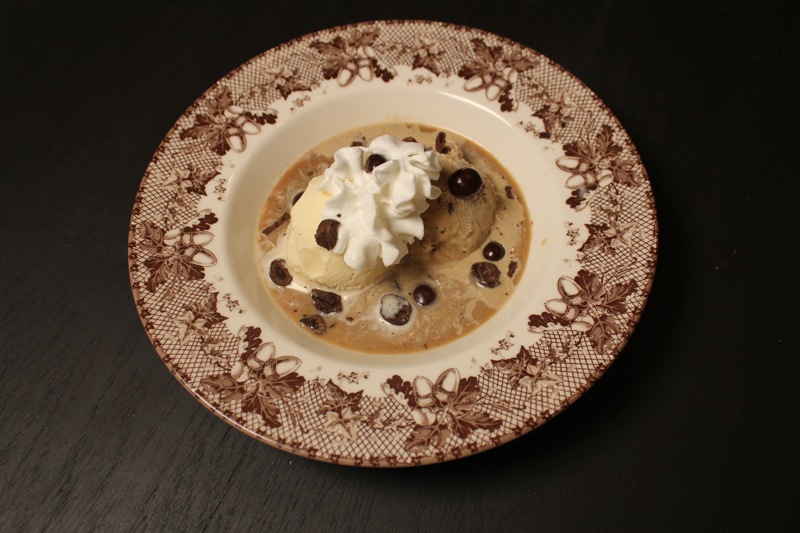 With the addition of hazelnut gelato, Kahlua liqueur, whipped cream and chocolate-covered espresso beans – my oh my – You have a decadent ice cream sundae.  The hot espresso added to the bowl melts the vanilla and hazelnut gelato a bit.  The Kahlua just makes it good and the chocolate espresso beans add a bit of crunch.  The whipped cream is just over the top.  But why not?
Believe it or not, I was able to find hazelnut truffle gelato at my local grocery store.  It is made by Ocean Spray.  I was also happy to find chocolate-covered espresso beans in the bulk bins with the nuts and specialty flours.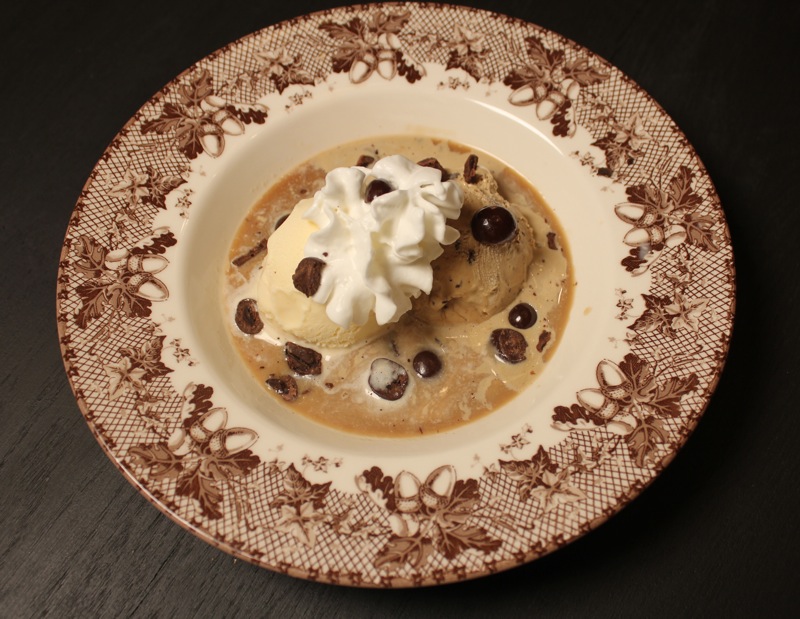 I think you will agree that this is a special dessert that is unique, easy and impressive.
AFFOGATO SUNDAES ( The Barefoot Contessa)
1 pint hazelnut gelato or hazelnut ice cream
1 pint vanilla gelato or vanilla ice cream
8 tablespoons Tia Maria or Kahlua liqueur
8 tablespoons freshly brewed hot espresso or strong coffee
Sweetened Whipped Cream
Chocolate-covered espresso beans, chopped or whole
Place one scoop each of hazelnut and vanilla gelato in each of 4 dessert or cafe au lait bowls.  Spoon 2 tablespoons of Kahlua and 2 tablespoons of hot espresso over each serving.  Dollop some whipped cream onto each serving and garnish with a handful of chocolate-covered espresso beans.  Serve immediately.  Serves 4.