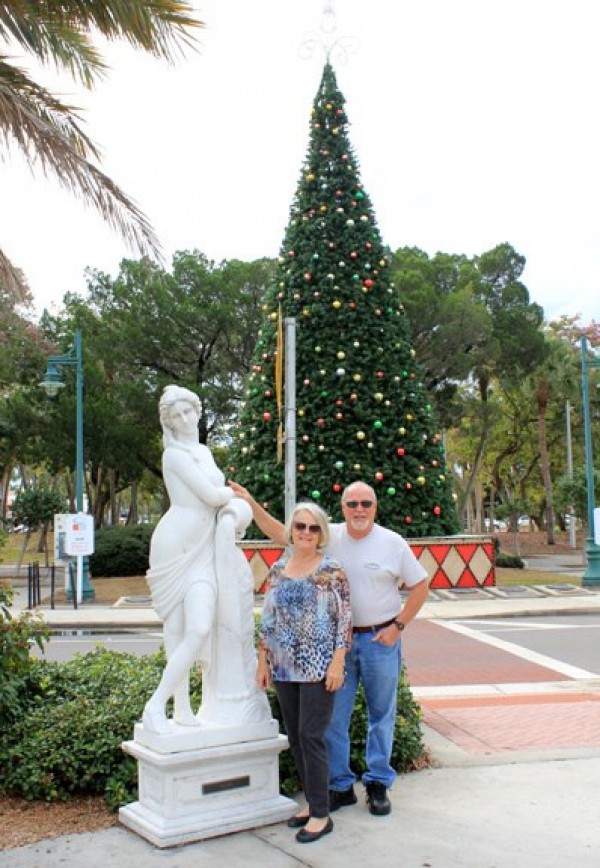 Earlier in the week David and I traveled to Sarasota for a quick visit with a good friend from Lake Lure.   She is preparing her new villa for Winter rentals.  Sarasota is a charming Gulf Coast town with a wealth of interesting things to do.  Carole took us to Saint Armands circle on St. Armands Key to do some Christmas shopping.  It is absolutely beautiful.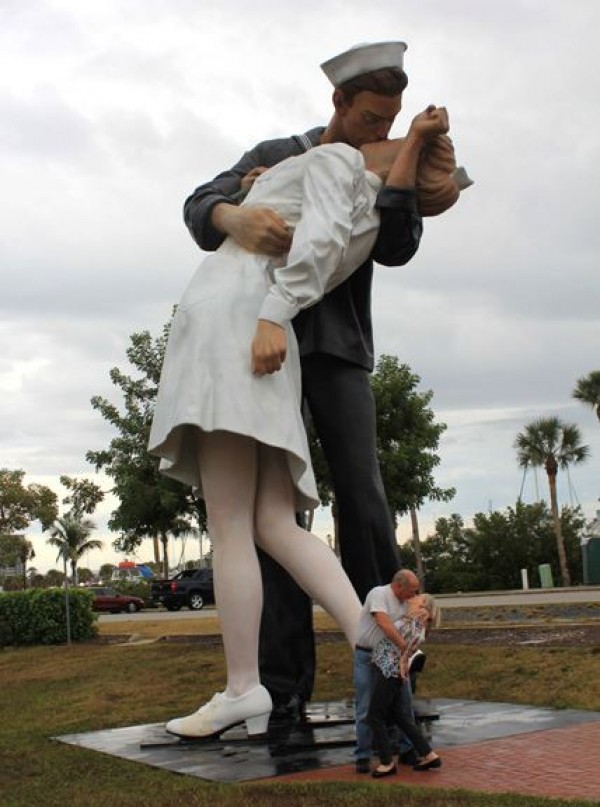 Another sight on Sarasota's bayfront is the 26 foot tall "Unconditional Surrender" kissing couple.  The famous photograph from the World War II event of Japan's surrender was made into a statue and donated to the town by a World War II veteran.  We did our best in striking the same pose but were giggling about the pain in our backs.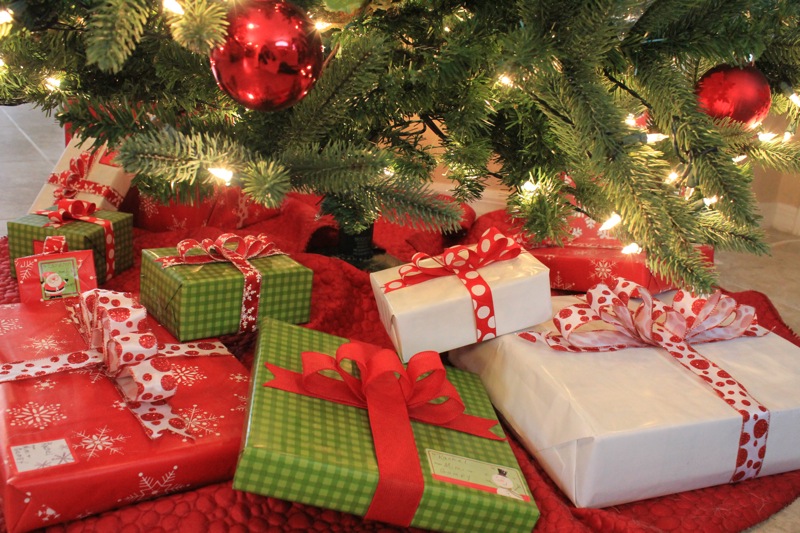 Back home I have been busy wrapping presents and baking cookies.  We are looking forward to the family visiting next week.  I wanted to share with you the bow making technique that I learned from Better Homes and Gardens.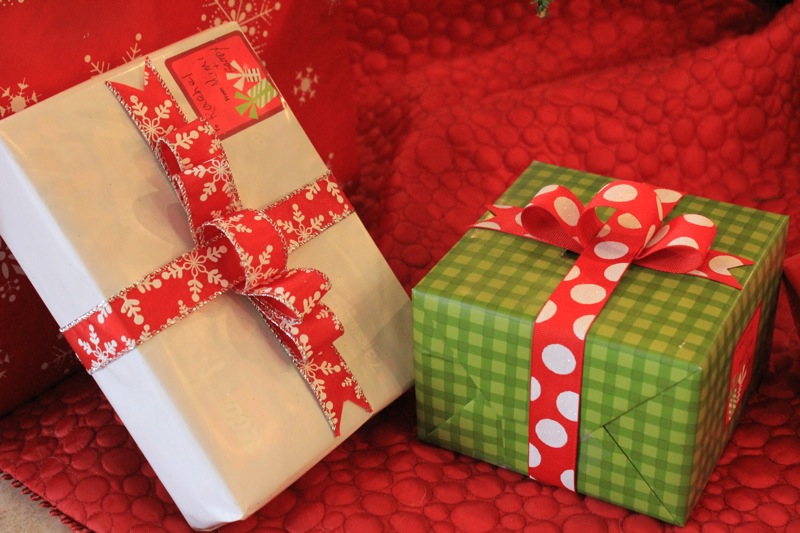 I bought all of my Christmas ribbon from Michael's at a 70% off sale.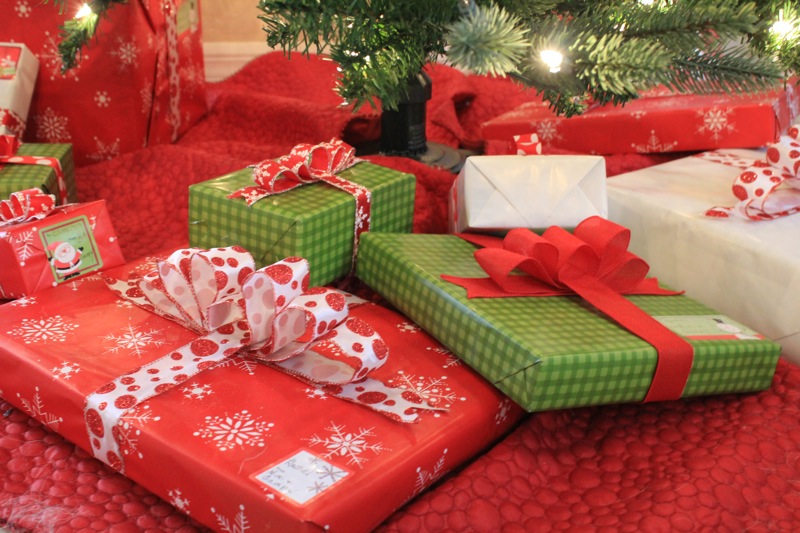 This is a very easy technique once you get into the rhythm and I like the way the gifts look.  You can find the instructions here.
I will be back with some recipes soon.