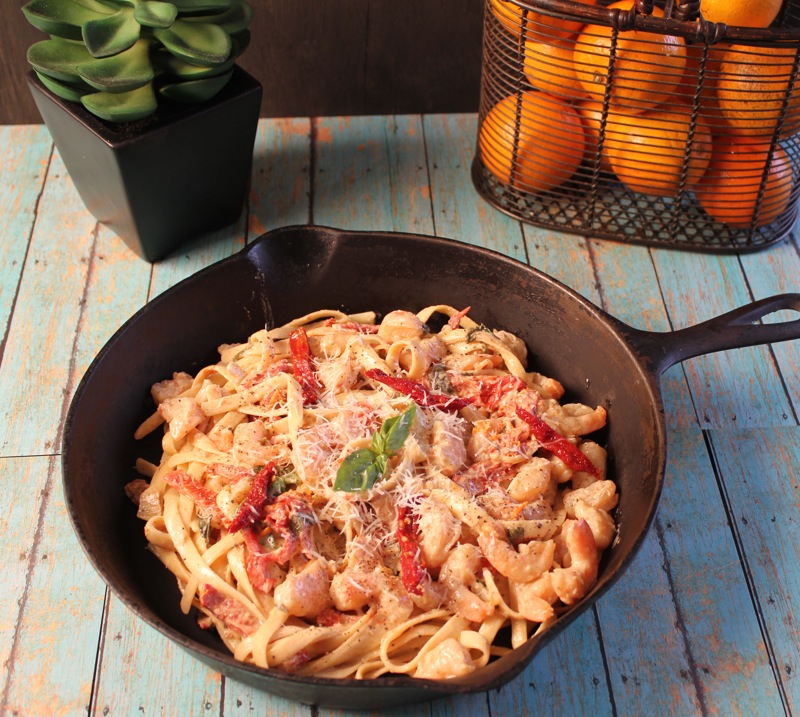 I received a new cookbook for Christmas.  To me, that is the best gift under the tree.  I look forward to it every year.  Every year I research the new crop of books available and find the one that appeals to me most.  This year I chose a cookbook that is both visually inspiring and full of recipes that are new to me.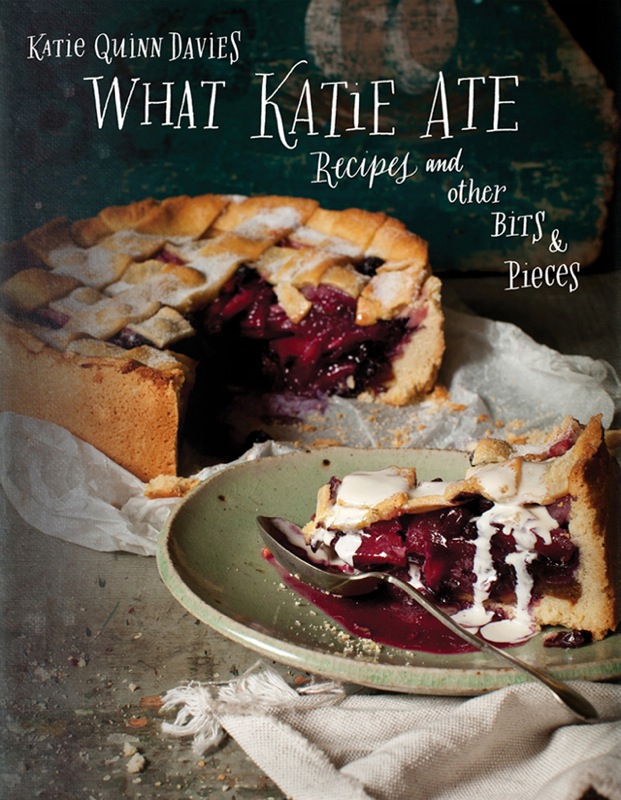 The book is What Katie Ate by Katie Quinn Davies.  Katie is a food and lifestyle photographer and blogger whose blog of the same name has become an internet phenomenon.  She is Irish and lives in Australia.  I have been following her blog for a couple of months and am amazed by her photography.  She has a huge collection of vintage cooking utensils and her photo shoots are all about rustic presentations; not the prettily posed perfect shots.  There are crumbs and sauces dripping everywhere.  The photos in her cookbook are just as stunning and almost life size.  It is worth owning for its artistic merit alone.  But add to that the delicious recipes and you can't go wrong.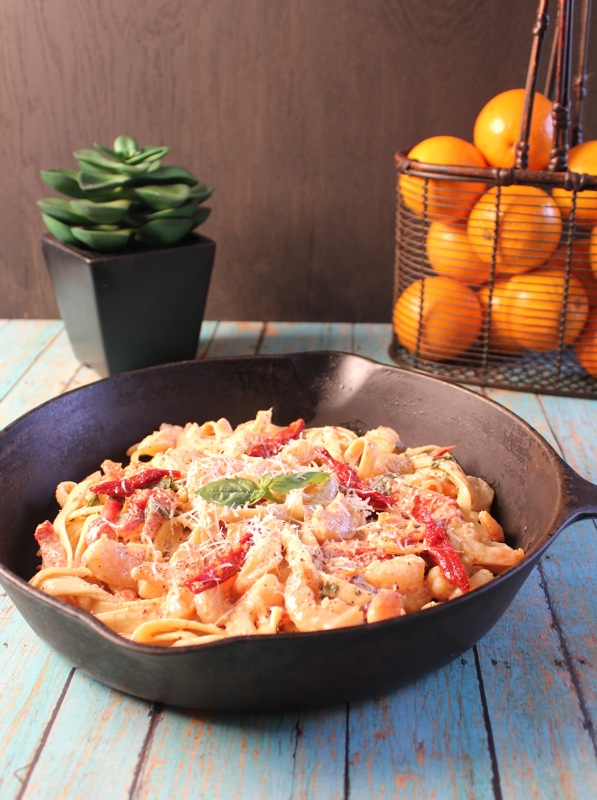 The first recipe I tried was Fettuccine with Shrimp, Cream and Sun-Dried Tomatoes.  The ingredients were simple and in combination made a great weeknight meal.   Because January 2013 marks the 5th Anniversary of my blog, I want to share this lovely cookbook with you.  Please leave a comment and I will select one lucky winner by random generator to receive a copy of What Katie Ate.  Comments are open until Tuesday January 8th.  Thank you for all of your support over the years.
FETTUCCINE WITH SHRIMP, CREAM AND SUN-DRIED TOMATOES
3 tablespoons olive oil
3 cloves of garlic, crushed
1 1/2 pounds uncooked jumbo shrimp, peeled and deveined
2-3 scallions, trimmed and finely sliced
2 tablespoons shredded basil, plus extra to garnish
1/2 cup drained sun-dried tomatoes, cut into strips
pinch of ground white pepper
1 cup chicken broth
3/4 cup dry vermouth
1 cup heavy cream or half and half
1/2 cup grated parmesan, plus extra to serve
11 ounces fettuccine
Freshly ground black pepper
Crusty bread, to serve
Heat the olive oil in a large skillet over low heat and saute the garlic until softened but not colored.  Add the shrimp and cook for a few minutes, stirring frequently, until the shrimp are opaque.  Remove the shrimp from the skillet and leave to cool, then chop into thirds.
Add the scallion, basil, sun-dried tomato, pepper, chicken broth, vermouth and cream to the skillet, and cook over medium-high heat for 20 minutes or until the sauce has reduced by about half.  Stir in the parmesan and cook for a further 1-2 minutes until melted and combined.
Return the shrimp to the sauce to heat through, and keep warm.
Meanwhile, cook the fettuccine in a large saucepan of salted boiling water for 10-12 minutes or until al dente.  Drain well.
To serve, add the pasta to the sauce and toss together with two forks.  Garnish with extra parmesan, basil and a grinding of black pepper, and serve with crusty bread.