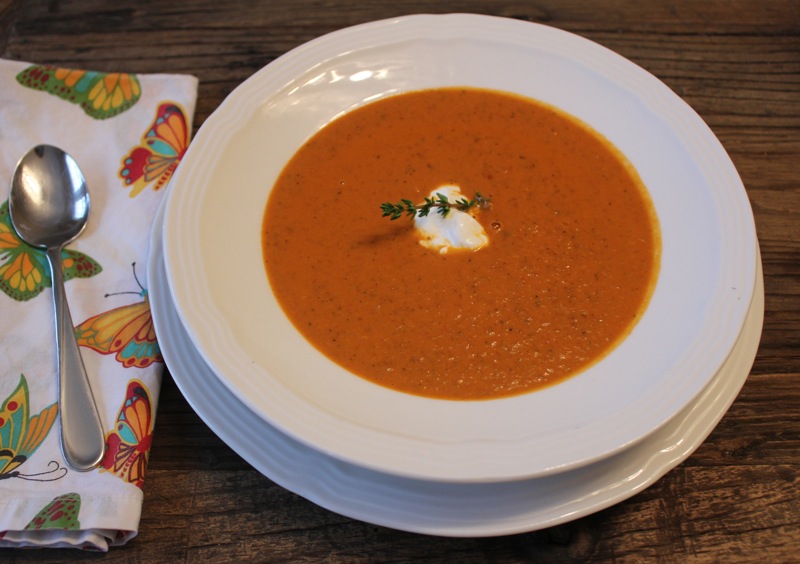 We are in North Carolina celebrating our Grandson's second birthday.  The weather has been cold and snowy.  It was a treat to walk into our Son and DIL's home for lunch the other day.  Big fluffy flakes of snow coated our hair and eyelashes and the landscape was being quickly transformed from winter brown to winter white.  Opening the door we were greeted with the aroma of freshly baked butterscotch bars and simmering homemade tomato soup.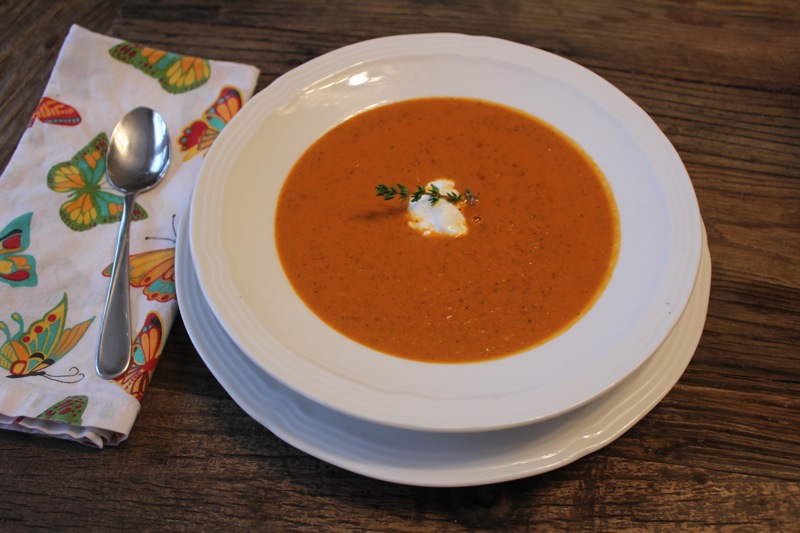 The children were excited about the snow and there was a festive air to our lunch consisting of Kristen's soup and grilled cheese sandwiches on sourdough bread.  The soup was piping hot and had a depth of flavor you just can't achieve by opening a single can.  It was a little smoky from the bacon, bright from the fresh basil and thyme and rich from the crushed tomatoes, chicken broth and cream.  That is why I am calling this "The Best Tomato Soup".  It was indeed the best I have ever eaten.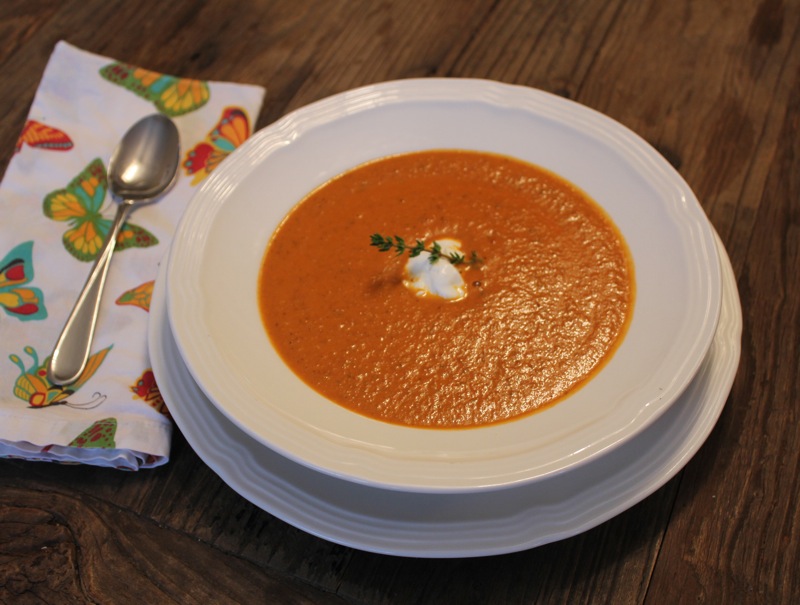 I think you will agree.
THE BEST TOMATO SOUP
olive oil
1 large or 2 small shallots – diced
6 strips of bacon – chopped
1/2 cup white wine
2 garlic cloves – diced
2 tbsp. chopped thyme
2 tbsp. chopped basil
1 tbsp. sugar
1 (28 oz) can crushed tomatoes
3 oz. tomato paste
1/2 cup heavy cream
1 cup chicken broth
Directions 
In a large pot, heat 2 tbsp. of olive oil over medium heat.  Add shallots and cook until soft.  Add bacon and cook until golden brown and crispy.  Add garlic, thyme, basil, and tomato paste and continue to cook for another minute or two.  Add white wine to deglaze pan.  Simmer until reduced by 1/3.  Add crushed tomatoes, cream, chicken broth, salt and sugar (to taste).  Bring to a simmer for 10 minutes.  Remove from heat and puree soup in the pot with immersion blender until it reaches the consistency you desire. Return to heat and keep warm on low (or medium low) until you're ready to eat.