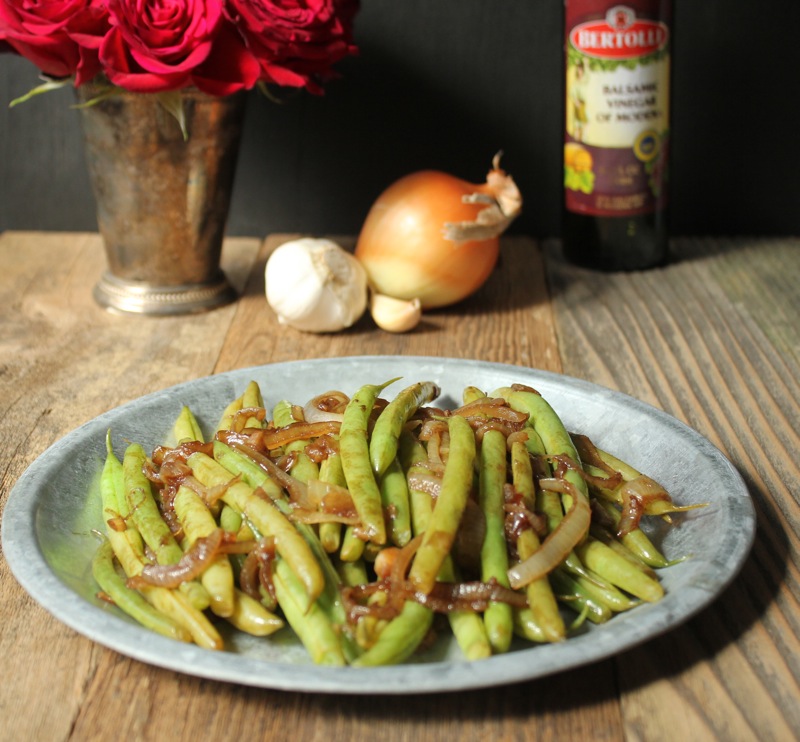 After spending a week in North Carolina in the cold and snow, I have a new appreciation for the Florida weather.  For all of you who live in the northern climates, I understand the need for warmth and comfort in your diet.  But even here in our milder climate we crave the same things; roast beef cooked long and slow, simmering soups and warm bread.  Winter vegetables are usually the root variety; the kinds that can bury their goodness below ground away from the chill of the season.  We have been eating carrots, parsnips, sweet potatoes and beets.  But I did find some Florida grown green beans the other day.  They were fresh with a good snap to them.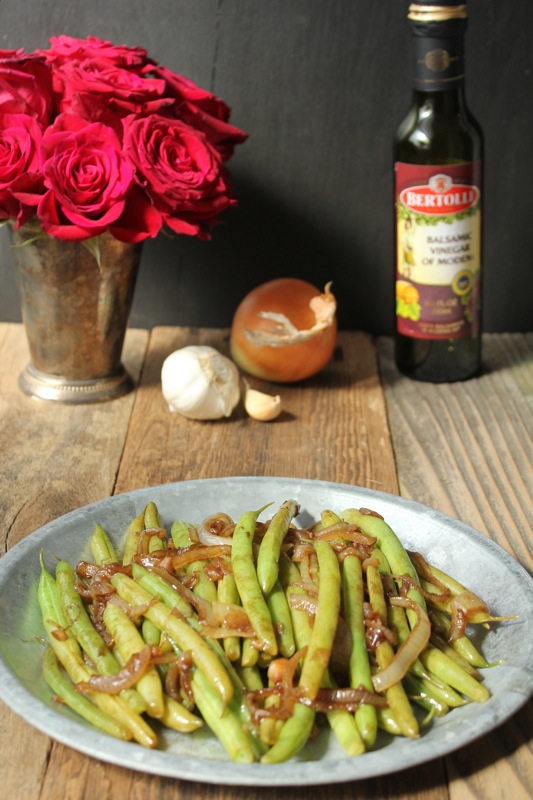 Green beans, by themselves, can be kind of boring in my opinion.  So I decided to amp up the flavor by adding onions; lots of them.  Have you noticed how many recipes start out with "chop up an onion".  We probably eat more onions that any other vegetable.  When cooked slowly they caramelize and become sweet and pungent.  They are a good counterpoint to the crisp green beans.  Add in some balsamic vinegar and you have a tasty side dish.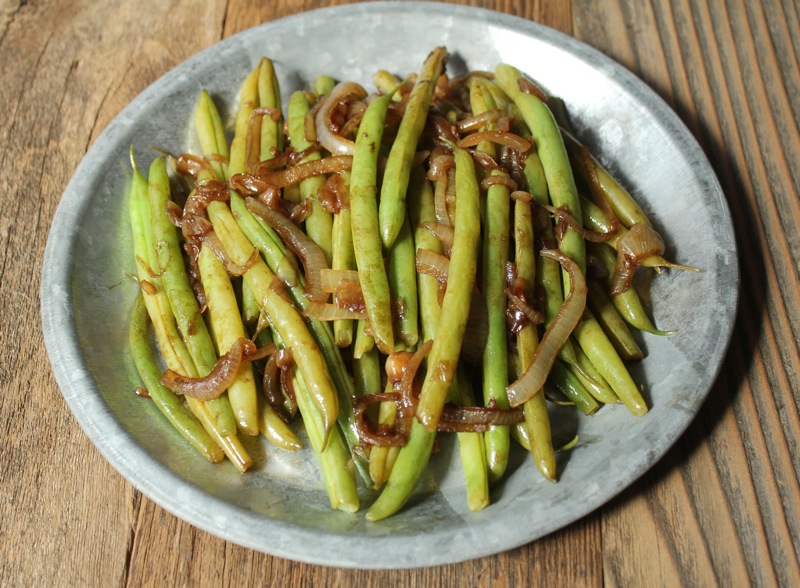 Florida strawberries are in the markets now too.  I love getting a jump start on Spring.  This is the time of year I yearn for the sight of daffodils and cherry blossoms. It won't be long before we return to North Carolina and the flowering dogwoods.  Spring in the mountains is glorious.  But in the meantime I will enjoy my seasonal Florida fruits and vegetables.
BALSAMIC GREEN BEANS WITH ONIONS
1 tablespoon butter
1/2 tablespoon olive oil
3 onions, halved and sliced
2 cloves of garlic, minced
1/2 cup chicken broth
3/4 pound of green beans, tops trimmed
2 tablespoons balsamic vinegar
Salt and pepper to taste
Blanch beans in boiling water for 2 minutes.  Remove and place in a bowl of ice water to set the color.  Place on paper towels while preparing the rest of the ingredients.
Melt butter and oil in a skillet over moderate-high heat.  Add onions and cook stirring often for about 6 minutes.  Add garlic and saute 1 minute more.  Add chicken broth and cook for about 5 minutes or until most of the liquid has evaporated.  Add the blanched green beans to the skillet along with the balsamic vinegar, cover and cook for about 4 minutes.  Season to taste with salt and pepper and serve.
Note:  I did not blanch my beans first and found them to be too crisp and not as green as I would have liked.  Next time I will do them as I have indicated here.