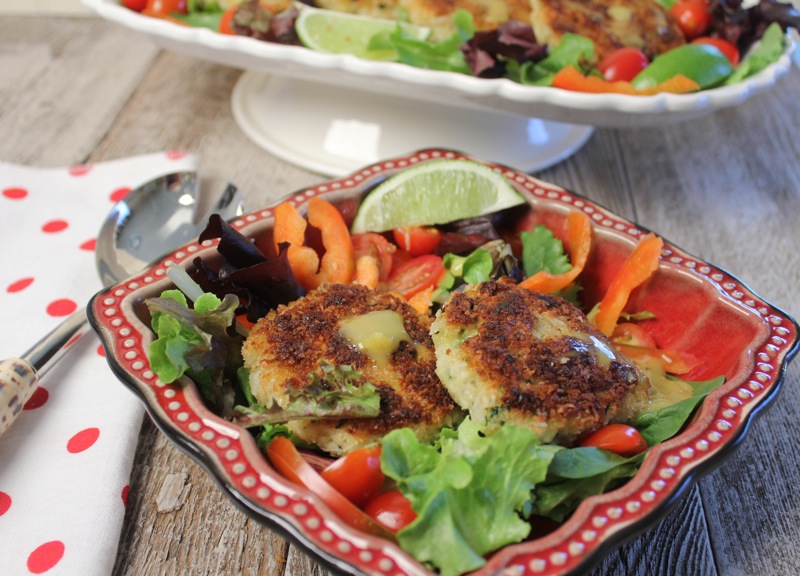 We love our seafood restaurants in Florida.  There are so many fresh and healthy options to choose from in any number of places especially from sushi restaurants near me to taste variety of fish recipes. David and I usually order broiled or baked fish when we are out.  But if fried coconut shrimp is on a restaurant menu, I can't resist it.  Coconut shrimp, in my opinion, is the very best combination of fried shrimp with a hit of coconut sweetness.  It may not be the best choice, but I love it.
I was happy to see a recipe in Cooking Light Magazine for Thai shrimp Cakes.  One of the ingredients was unsweetened dried coconut.  This was mixed with panko crumbs for both the filling and the breading.  It sounded like it had all of my favorite coconut shrimp flavors.  The first hurdle was finding the coconut.  All that is available in our supermarkets is sweetened flaked coconut.  But we do have a wonderful health food store in town and they had unsweetened dried coconut in the bulk bins.  My 1 cup purchase cost me only $1.00. It was in tiny bits and had a heavenly coconut aroma.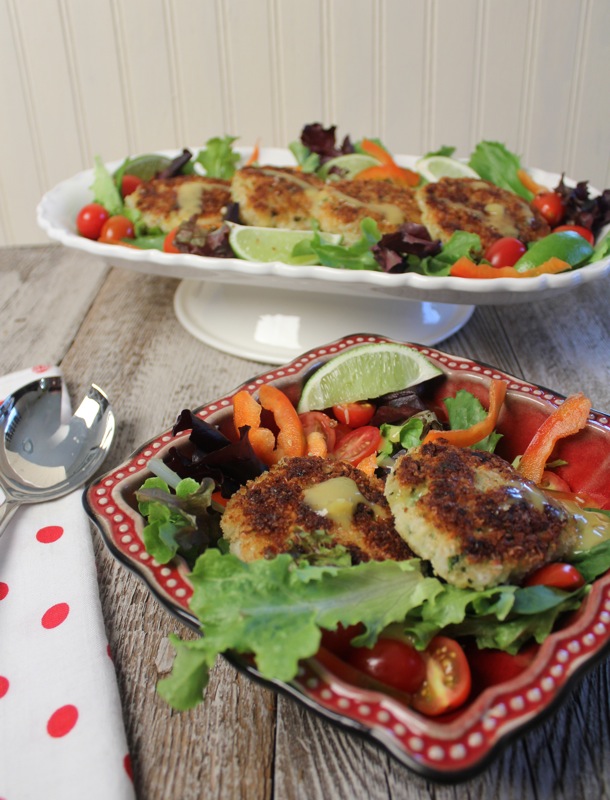 This was an easy recipe to pull together.  Basically, all of the ingredients are chopped and mixed in a bowl.  They are formed into cakes and then coated with a combination of panko crumbs and dried coconut.  A quick saute in oil and you have succulent shrimp cakes with a hint of Asian flavors.  But what came through to me the most was the coconut breading.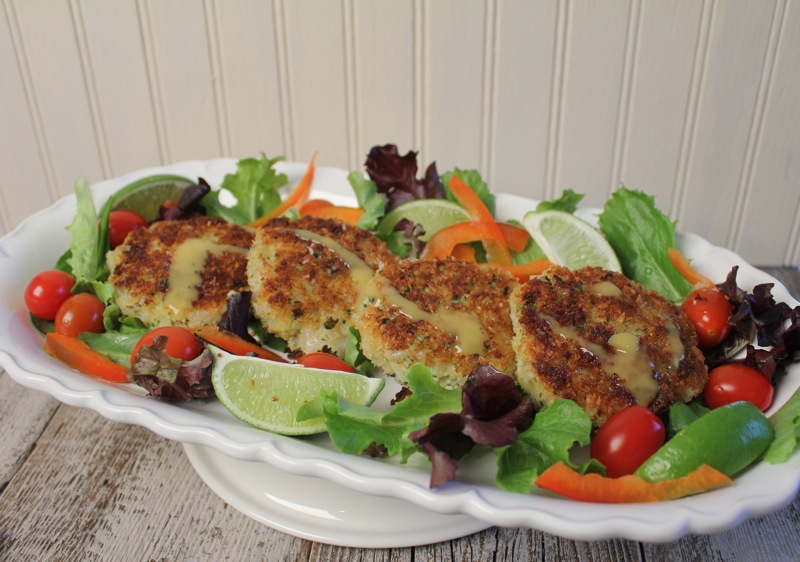 This makes a great lunch with salad greens and a good viniagrette dressing.
THAI SHRIMP CAKES
2/3 cup panko crumbs, divided
1/4 cup unsweetened dried coconut, divided (minced if large)
2 tablespoons minced green onions
2 tablespoons finely chopped fresh cilantro
2 teaspoons fish sauce
2 teaspoons Sriracha (hot chile sauce)
1 1/2 teaspoons grated peeled fresh ginger
1 teaspoon lime juice
1 large egg, lightly beaten
1 clove garlic, minced
8 ounces peeled and deveined shrimp, chopped
1 tablespoon olive oil
1 lime, quartered
Combine 1/3 cup panko, 2 tablespoons coconut, and next 8 ingredients in a large bowl.  Add shrimp; stir just until combines.  Using wet hands, shape mixture into 4 equal balls.  Comine remaining panko and coconut in a shallow dish.  Coat balls in panko mixture; press to form 4 (4-inch) patties.
Heat a large nonstick skillet over medium-high heat.  Add oil; swirl to coat.  Add patties; cook 4 minutes on each side or until desired degree of doneness.  Serve with lime.
I served this with spring mix salad greens and a vinaigrette dressing.