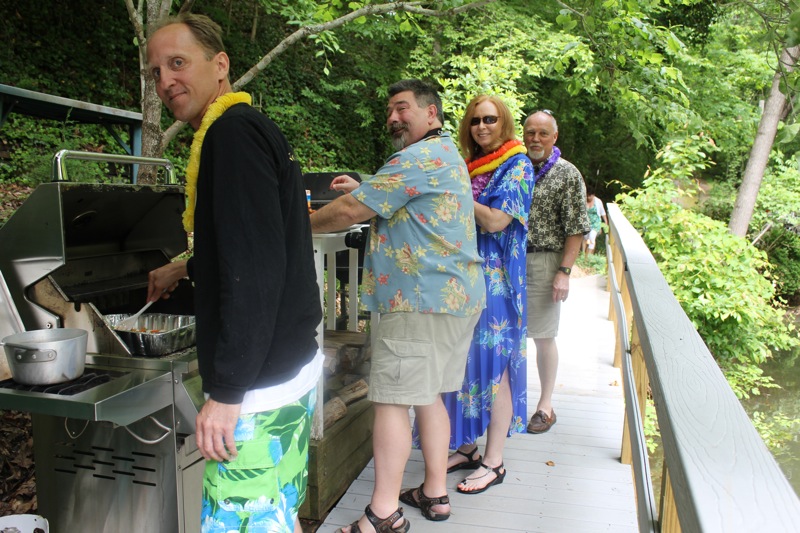 Our annual blogger Memorial Day party got off to a great start.  This year's theme was a Hawaiian Luau and the planning group kept it very authentic.  Here is the line-up of some of our capable chefs.  Chris of Nibble me This is working on his Huli huli chicken.  Dave of Inspired by eRecipe cards and My Year on the Grill is putting the finishing touches on his shrimp and pineapple appetizer.  Jackie, Dave's wife, is upholding the muu muu tradition, and my hubby Dave is just happy to be there.  But he was the breakfast chef the next morning.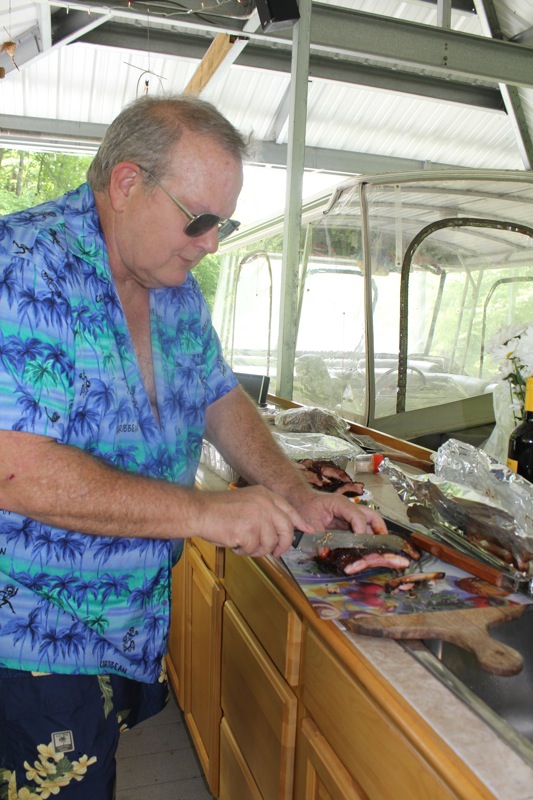 Our host, Larry of Big Dude's Eclectic Ramblings, made a great pork ribs appetizer along with several smoked pork butts wrapped in banana leaves.  You can go to his site for the recipes.
And what could be more appropriate for a Luau than a Blue Hawaiian.  We had some serious island libations.
It is obvious that I am ready to dig in.  Here are a few pictures of the amazing food.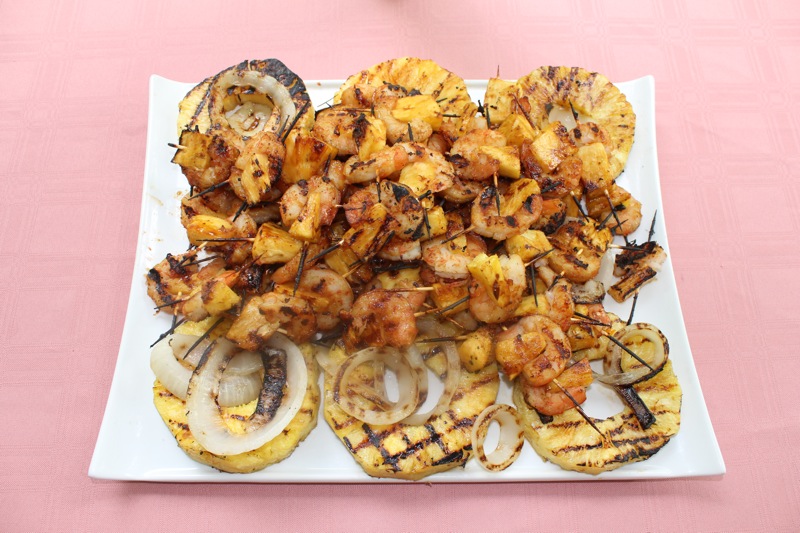 Dave, eRecipe cards, made a great appetizer of grilled shrimp and pineapple.  Hopefully he will share the recipe on his blog.
Larry's rib appetizers were awesome.  You can find the recipe on his blog.
Here is Chris's huli huli chicken sliders with ponzu slaw next to Larry's pulled pork.  Both entrees were outstanding.
The sides were rice, my macaroni salad and a vibrant mango salad brought by Sam of My Carolina Kitchen.  Her salad brought a bright kick to the plate.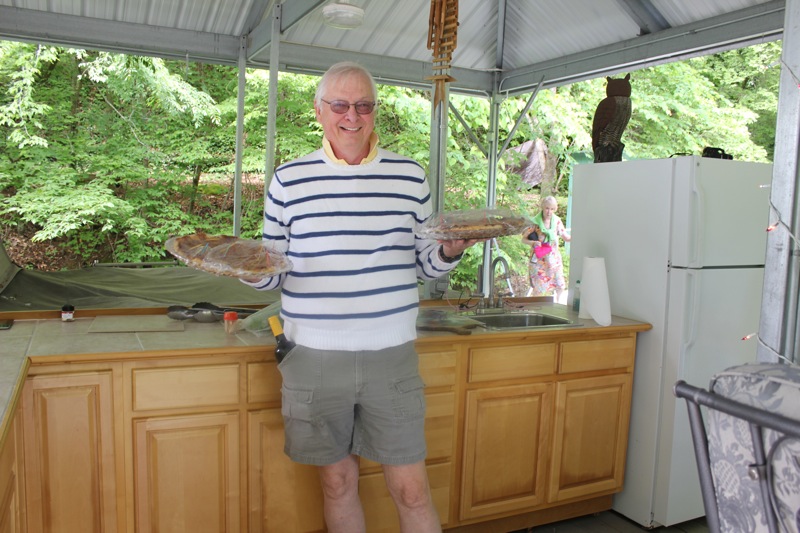 Here is Sam's BIL Stuart with the desserts and a beverage.  His wife Sandy made incredible pineapple upside down cakes.
Everyone had a wonderful time but we missed Katherine ( Smoky Mountain Cafe ) and A.J.  They were involved in the planning and have always been a big part of this yearly event.  Other commitments kept them away.  There is more to come in another post.