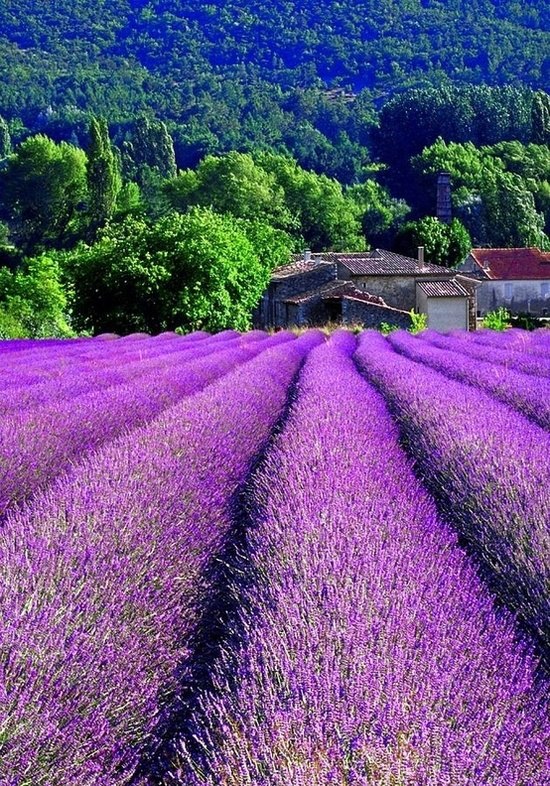 I have to say that, at the moment, I am a little overwhelmed.  We are leaving for a trip to France this coming Thursday and I am involved in the minutiae of planning.  Leaving home for three weeks is not an easy transition.  For one thing our cottage will be occupied by family and friends for the duration.  That means that all beds need fresh linens, the pantry and refrigerator need to be cleaned, and detailed instructions need to be left so that the rental cottage will be taken care of, and our dog Daisy will be cared for.  It isn't easy to remember to tell everyone every quirk in the house; like the fact that the doorbell won't ring and raccoons like to scatter the garbage.  Or the fact that walking outside after midnight might put you in the path of a 250 pound bear.  I hope I remember to pass that fact on.  So right now my mind is swimming in details.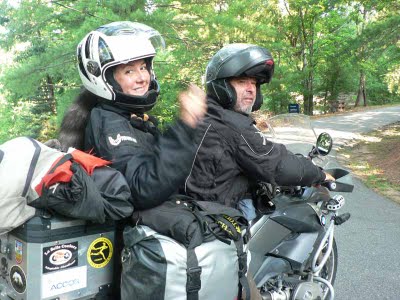 This trip will be a little different.  Pictured above are our French friends Carole and Laurent.  The picture was taken at our place two years ago as they were leaving on the continuation of their year long motorcycle trip from Canada to the tip of South America.  Laurent is starting a Tour de France motorcycle program for anyone interested in touring the backroads and sights in his home country by bike.  We and our intrepid Alaska touring buddies are his first customers.  Here is the general itinerary.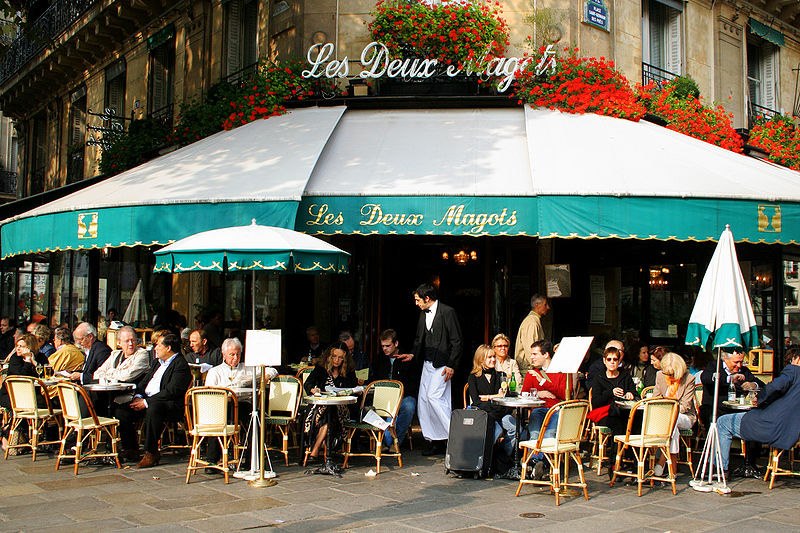 We arrive in Paris at 7:00 A.M. Friday morning.  Unfortunately we will not have time to stop at our favorite bistro, Les Deux Magots, for an omelet.  We will board a TVG train to Tours where Carole and Laurent live.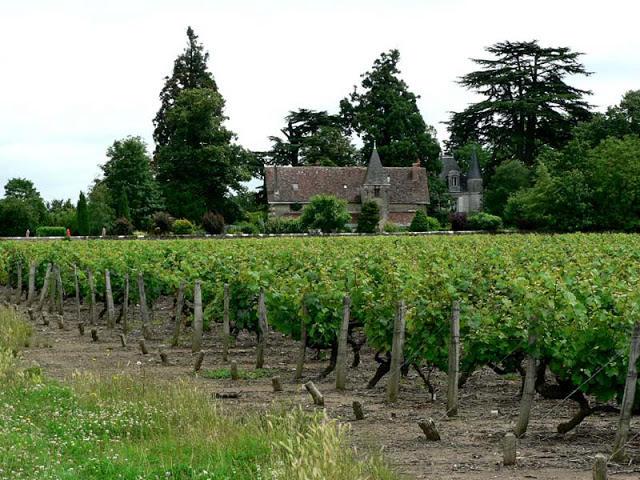 Tours is Southwest of Paris and is home to grand chateaux and vineyards.  It is on the Loire River, with the River Cher nearby.  The Kings of France built their beautiful castles in this bucolic countryside where they hunted game and engaged in leisure activities.  We spent hours here on our last visit immersed in French history.  After a rest at Carole and Laurent's home we will start our motorcycle tour.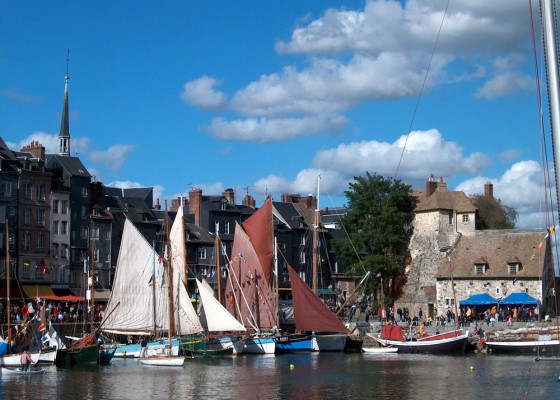 We will head north and our first destination will be Honfleur on the Normandy coast.  This historic harbor is picturesque and was a favorite of Impressionist painters.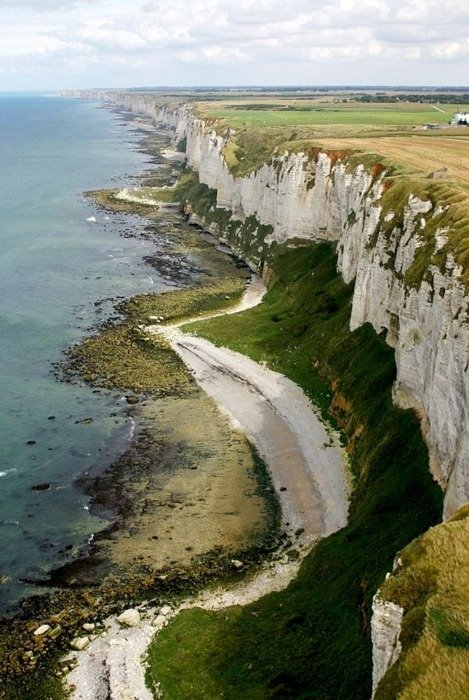 From here we will explore the D Day sites of Omaha Beach, Utah Beach and Sainte Mere Eglise.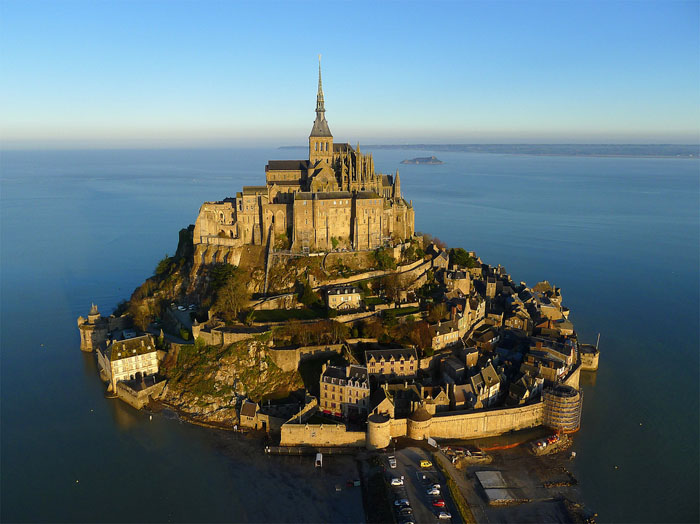 From there we will ride through the countryside of Normandy and visit Mont St. Michel before stopping for the night in Saint-Malo in Brittany.  This ancient walled city is known for its crepes and mussels.  After a nights rest we will begin to head South again.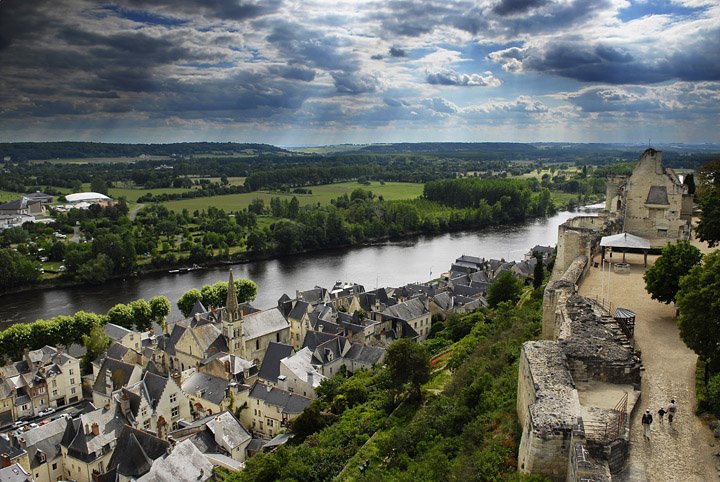 Our destination this day will be Chinon in the Loire Valley.  The village is overlooked by the Medieval Castle built by King Henry II in 1154.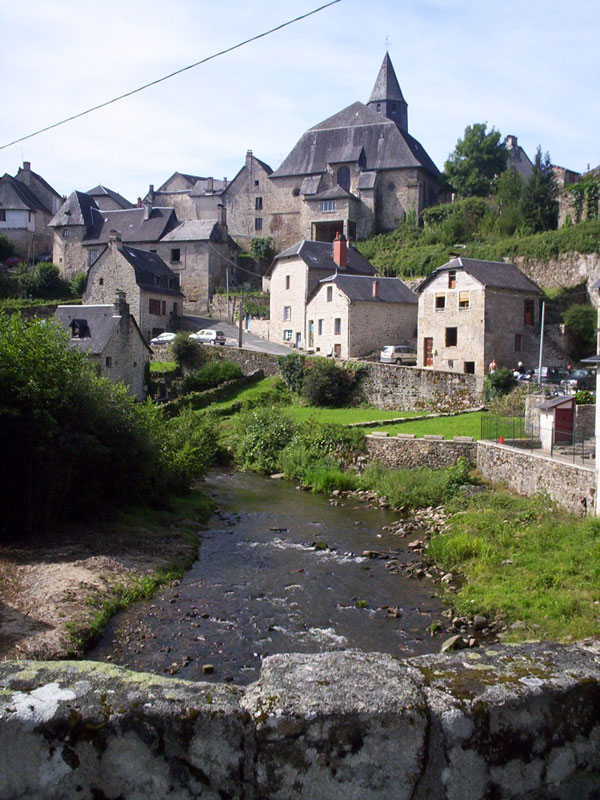 Leaving the Loire Valley we will head South into the Limousin region.  The landscape will become more hilly and we will pass some of the most beautiful villages in France.  We will travel through Loches, Treignac and eventually arrive in Sarlat.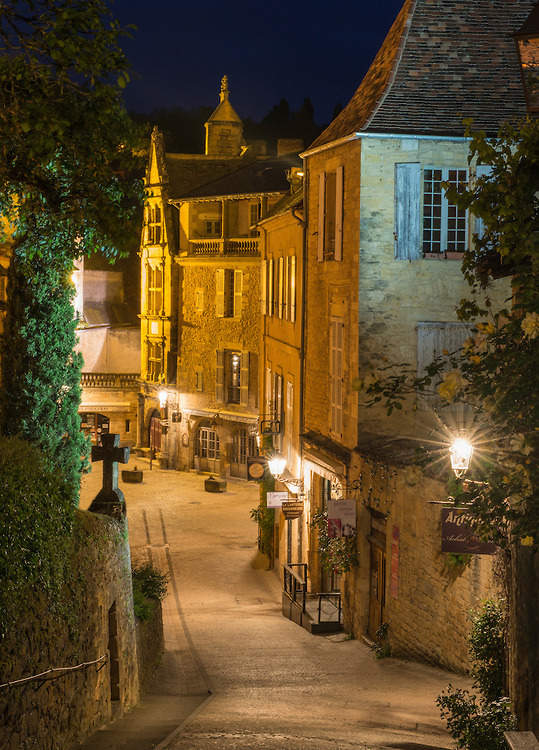 Sarlat is the capital of the Perigord.  It is a beautiful village with cobblestone streets, an active market and well known for walnuts, truffles and foie gras.  We will spend a few days in this area as there is much to see and do.
Our trip will continue across the Millau Viaduct, the world's largest cable stayed road bridge.  According to Laurent we will now be deep in the heart of France with peaceful villages settled in valleys.  It is the French wild frontier.  We will pass the Tarn's Gorges and its medieval villages.  The twisty and curvy roads will eventually lead to the ancient city Nimes.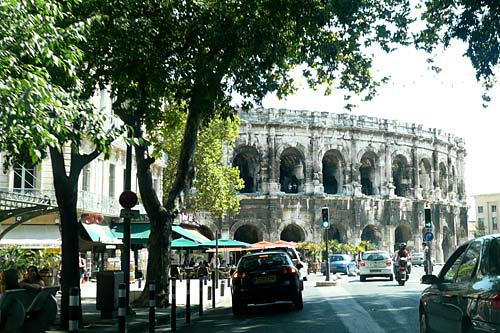 Nimes is known for its Roman ruins and artifacts.  Above is the well preserved Roman Amphitheatre Les Arenes.  It once seated 20,000 people.  Today it is used for concerts and bullfights.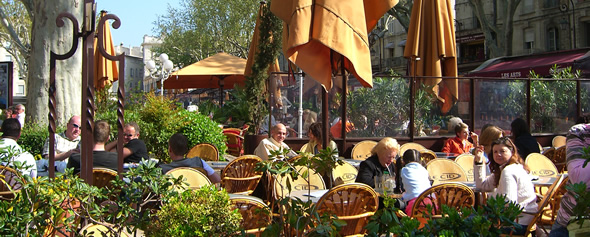 The final two days of our motorcycle tour will be in Avignon and visits to the Provencal villages surrounding it.  We will have a farewell dinner in Old Town Avignon and then board the TVG train for Paris.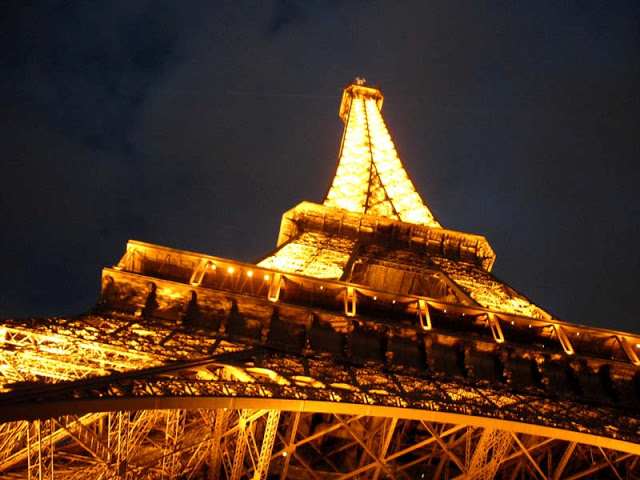 We will spend four days in Paris and return home the first part of July.  I hope to be able to blog while on the trip but am not sure of the internet connections we may have.  So Au revoir until later.