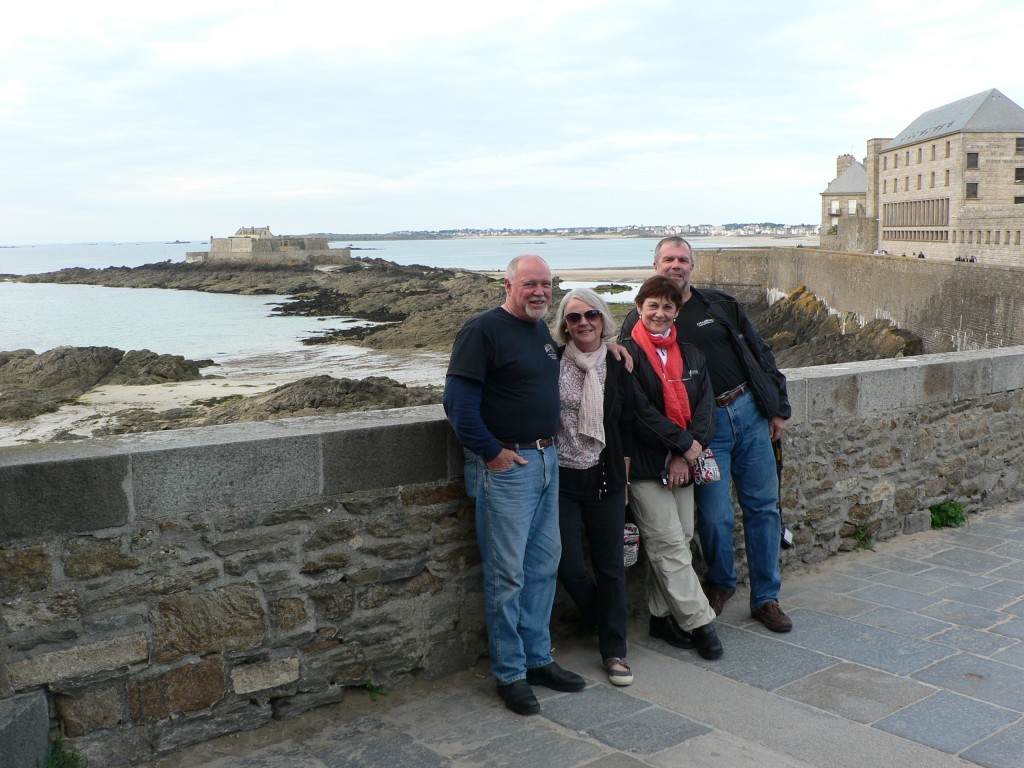 It has become hard for me to keep up with all of the wonderful sights and experiences that we have had on this trip.  Riding on a motorcycle gives you a whole new perspective on travel.  The only parts of France that I was familiar with before were Paris and Provence.  Now, from the back of the bike, I have a better appreciation for the variety of landscapes that comprise this beautiful country.  This appreciation has come not only from seeing the sights, but from smelling the flowering plants, hearing the rushing rivers and feeling the cool breezes on our faces.  I feel like we are as one with our surroundings.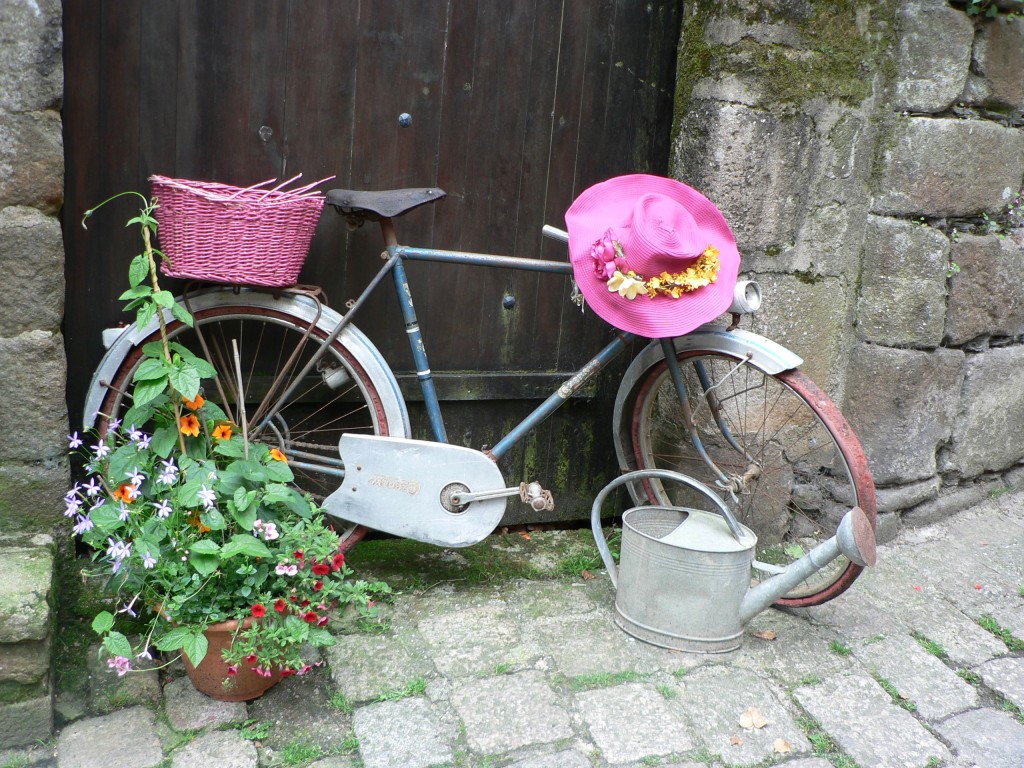 Beauty is everywhere.  The city of Dinan on the river Rance is full of history and medieval architecture.   Walking up rue Jerzual is a climb up a steep cobblestone street past picture postcard dwellings.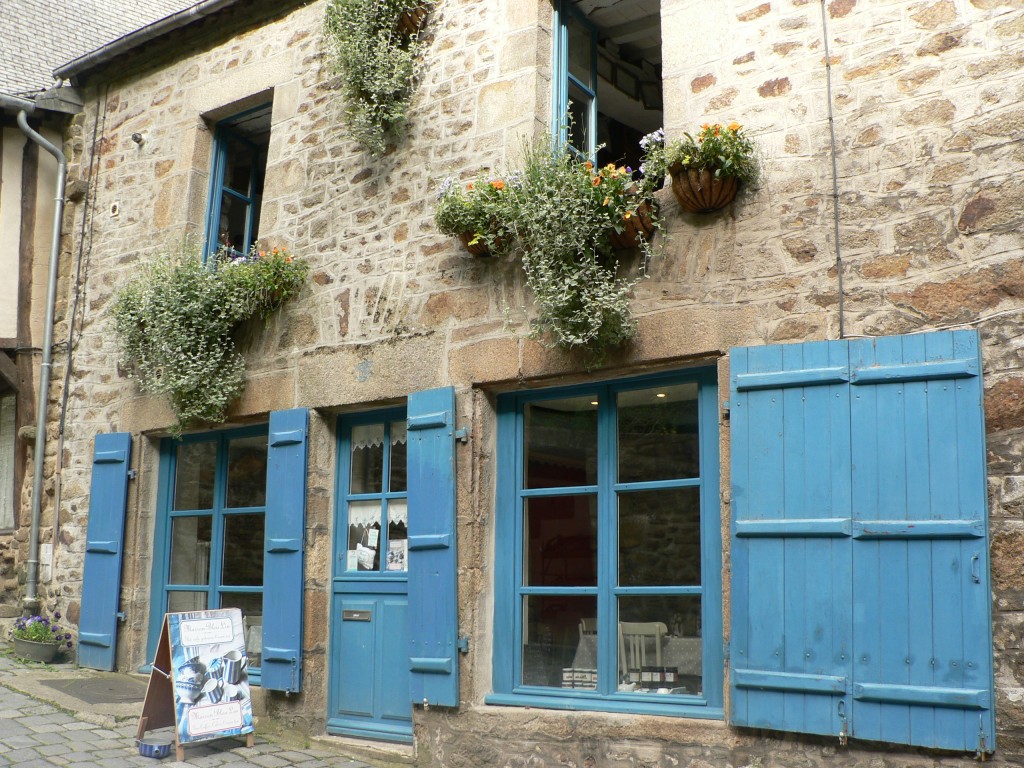 The blue shutters and door in the above picture are what I have started referring to as ""French Blue".  I have seen it everywhere.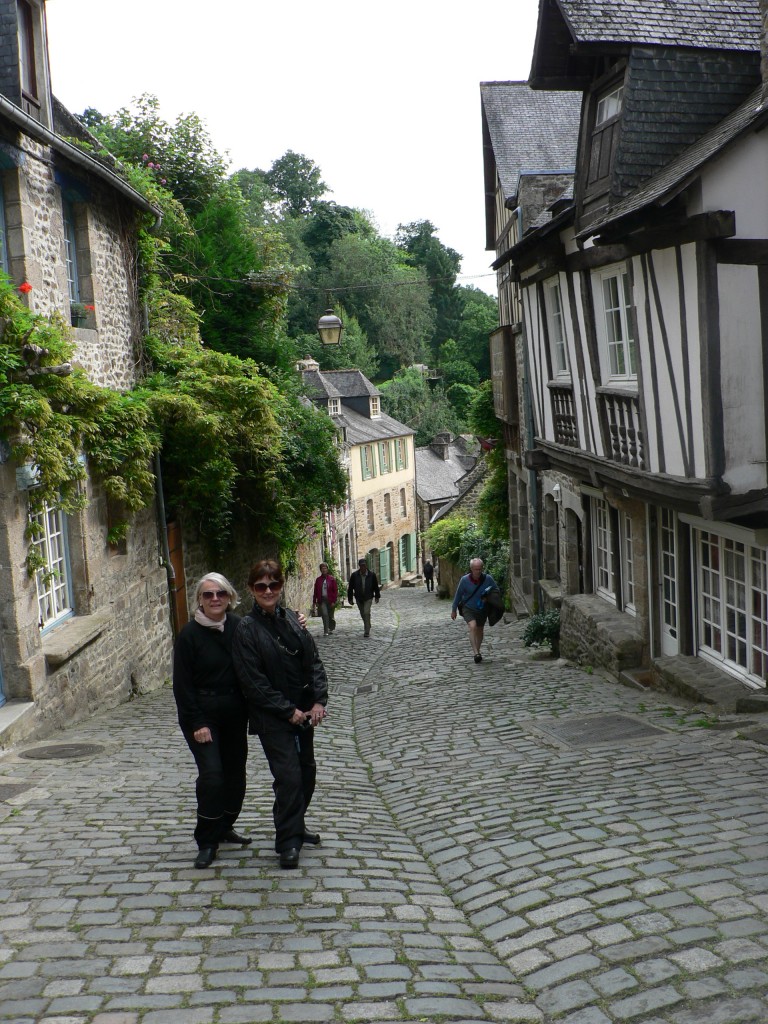 The picture of the choreographed gals above gives you some perspective on how steep the rue Jerzual actually is.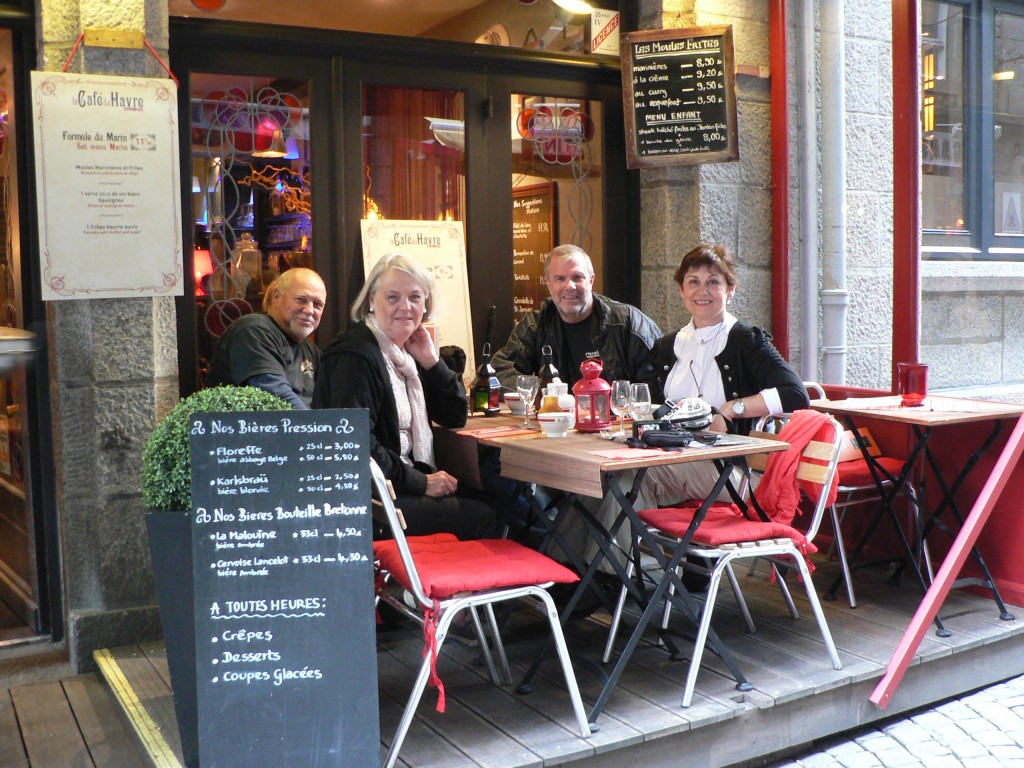 Back in St. Malo on the coast of Brittany, David and I celebrated our anniversary by sampling the specialty of this region; Moules Frites.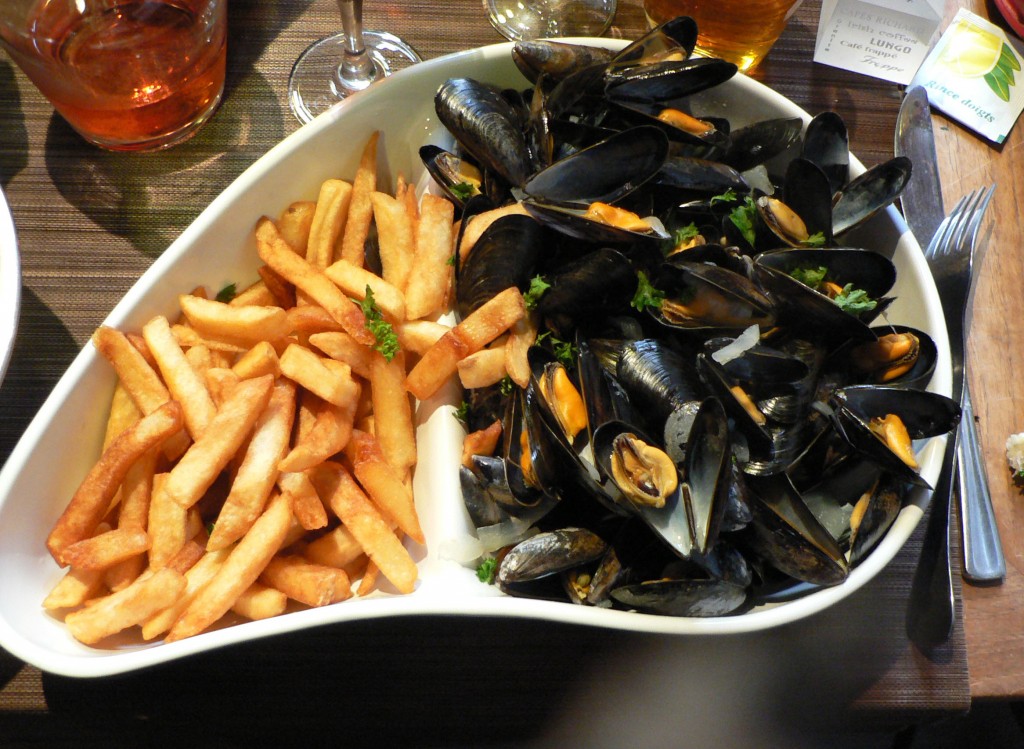 They were the best mussels I have ever eaten.  They were fresh from the sea and flavored with white wine and shallots.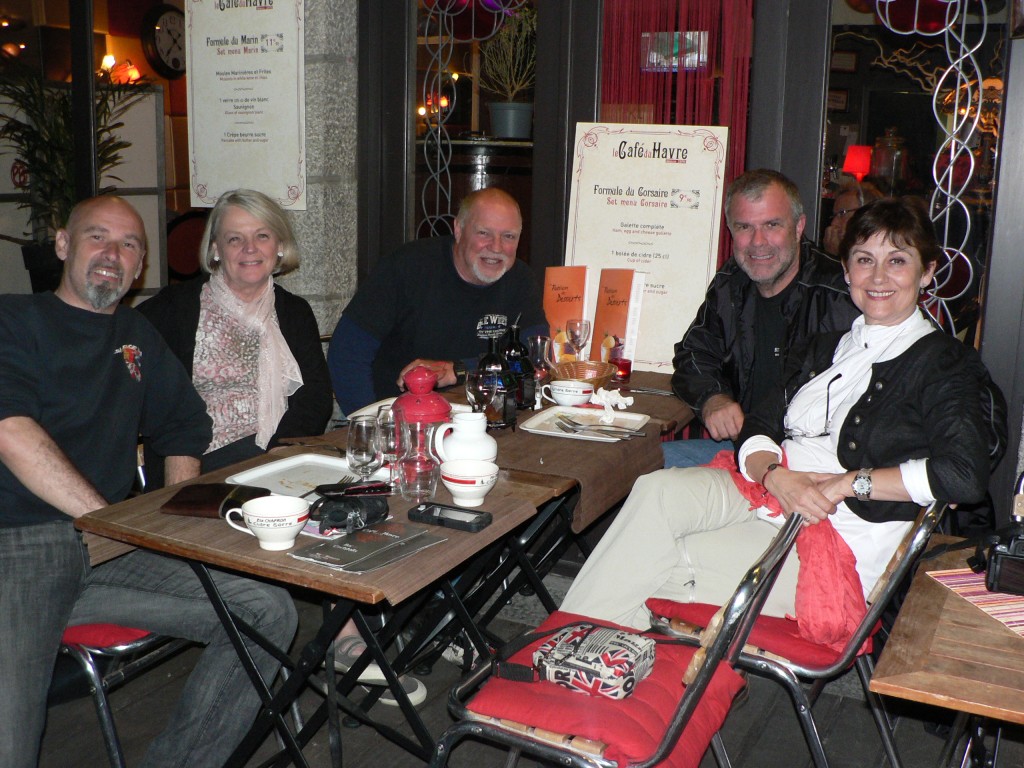 Laurent has been a perfect guide on this trip.  Carol will not be joining us until we reach Loches back in the Loire Valley on our way south into the Limousin and Perigord region.  Au revoir until later.