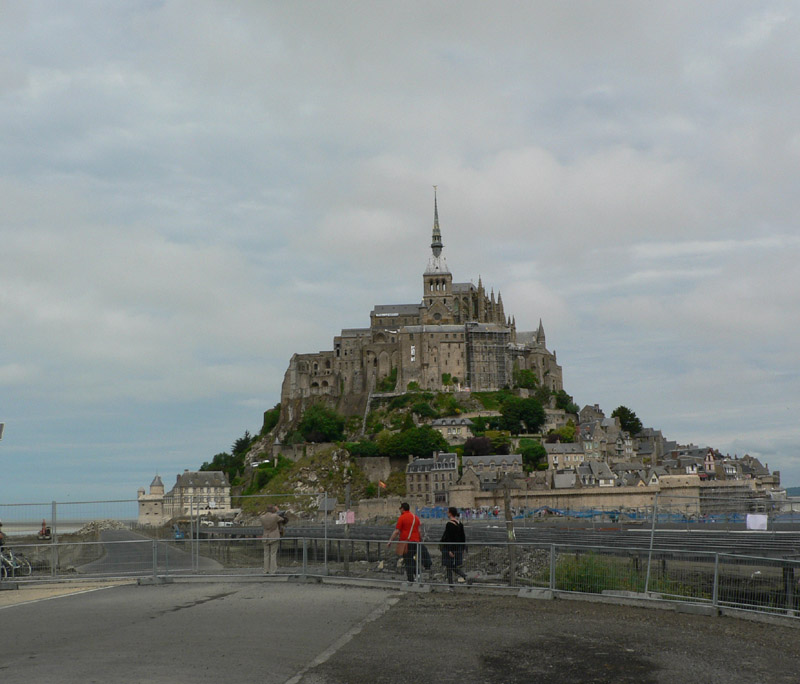 In my last post I did not include our visit to Mont Saint-Michel in Normandy.  Right now there is a lot of construction going on around this rocky tidal island.  The old causeway to the island is being replaced and the only way onto the island is by way of shuttle buses .  The history of Mont Saint-Michel dates back many centuries, but the first monastery was built on it in the 8th century.  Today the Abbey and Monastery top the rocky structure with the town, shops and houses below.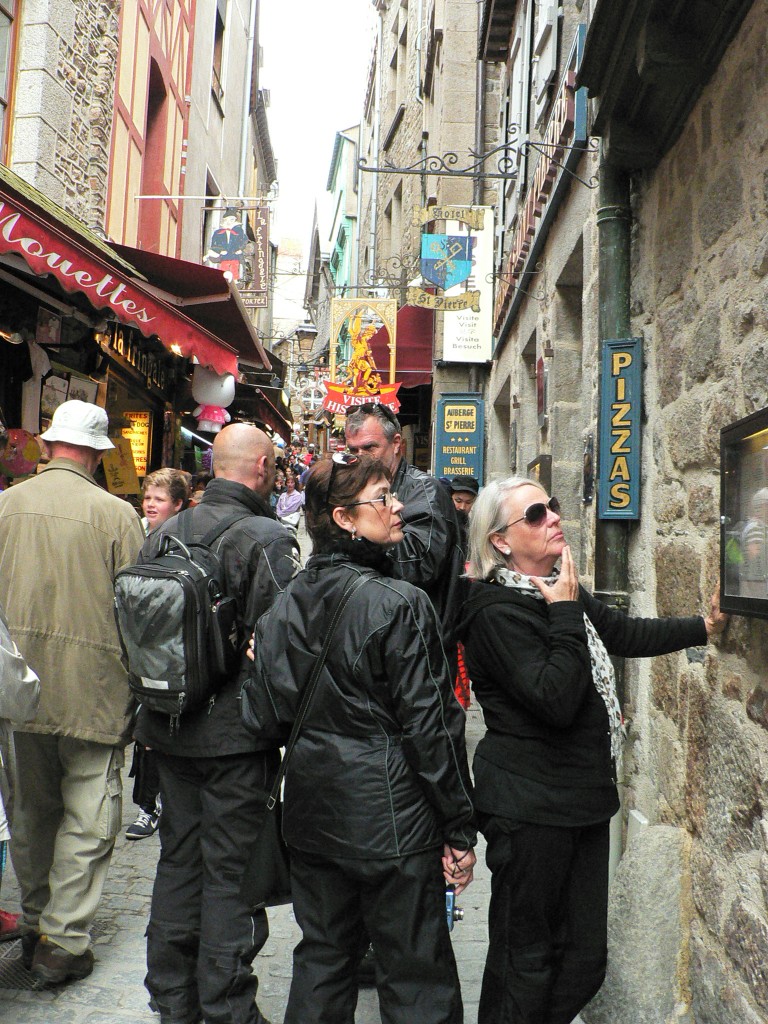 Although it is one of those sights that everyone should see while in the area, it is very crowded and not a great place to have a bite to eat.  We pondered the menus of all of the restaurants and found them all to be similar and expensive.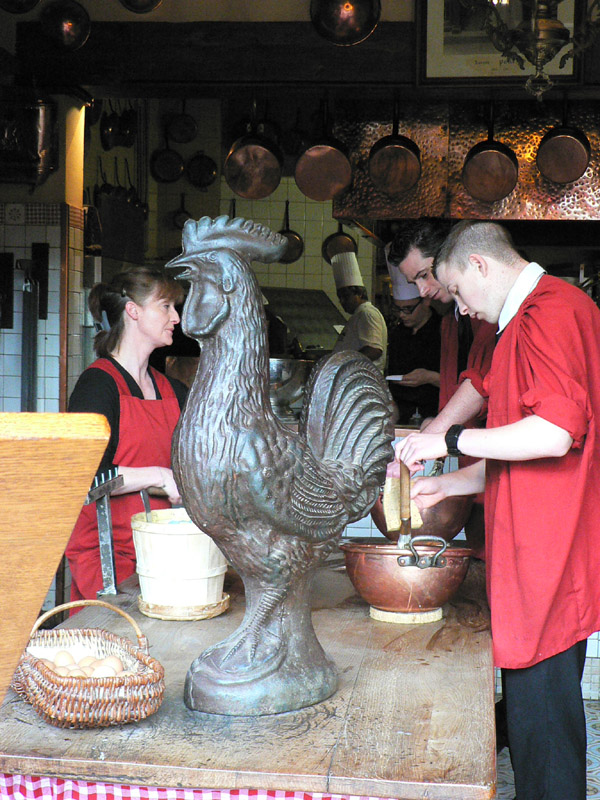 They are known for their crepes and we enjoyed watching the crepe batter being mixed.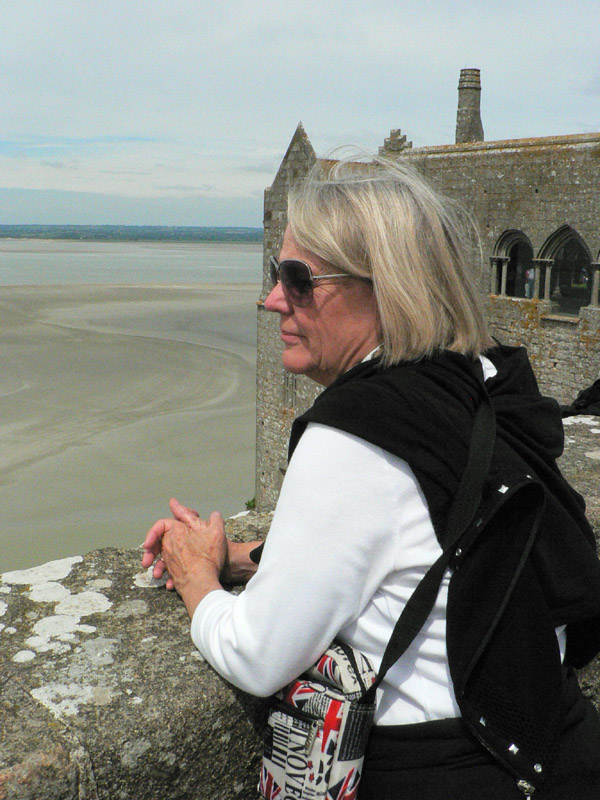 The view from the top is spectacular.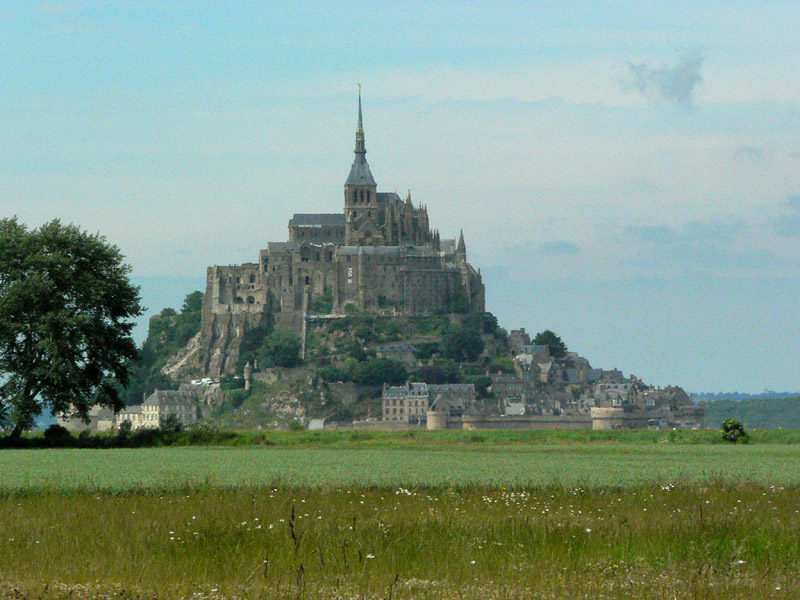 But the most spectacular view is from a distance.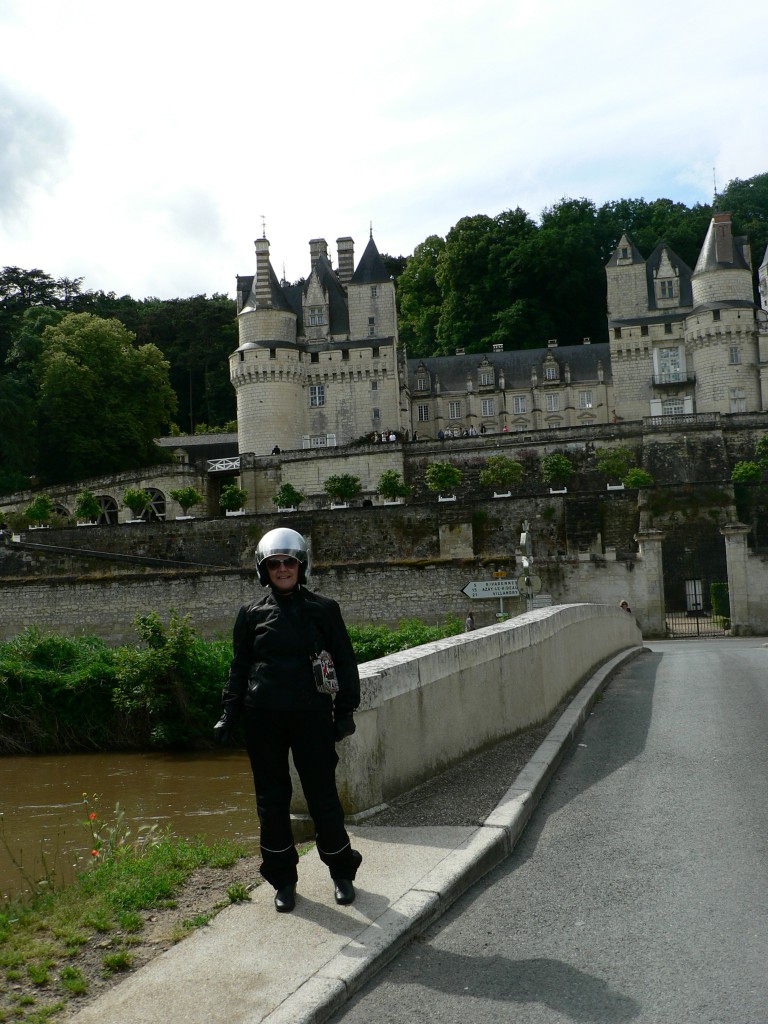 We passed many castles back in the Loire Valley.  The one above is Usse and was the inspiration for the Sleeping Beauty Castle.  Since we toured the major castles on our previous trip, we chose to just view them from the outside this time.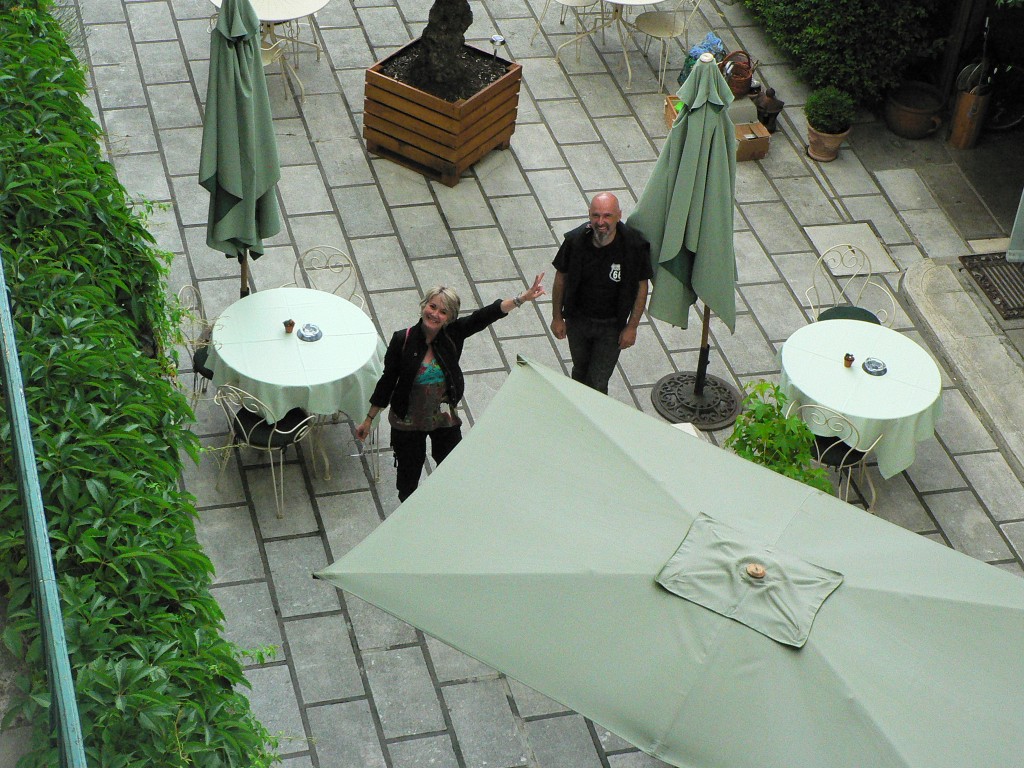 Carol joined us in Loches, one of the most picturesque villages in central France.  Tulin and I were happy to see her.   It is always good to have another female along, especially when she is French and knows all of the best areas for shopping and dining.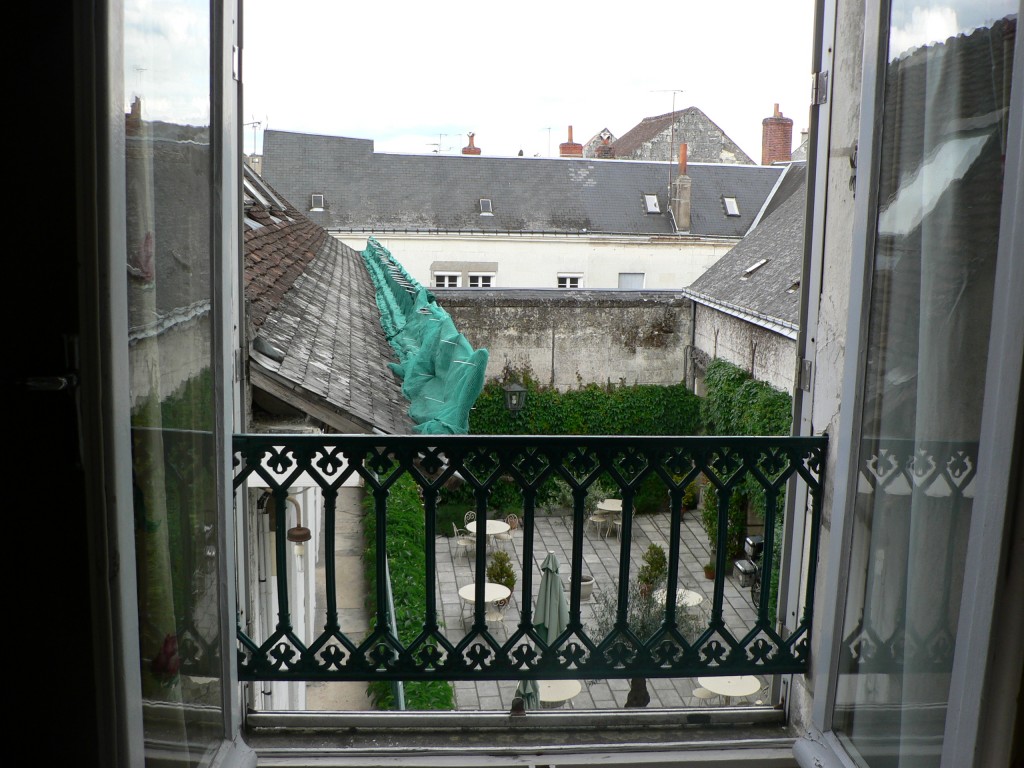 We enjoyed our room with a view and spent a pleasant evening in Loches exploring the ancient city and the Loches castle, a stronghold of the counts of Anjou.