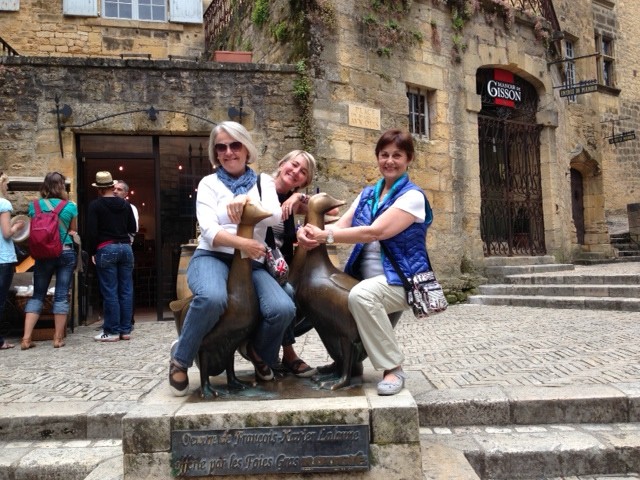 After riding the motorcycles a long distance from the Normandy Beaches, through the Loire Valley and the Limousin region, we arrived in the Perigord region of France.  Specifically, we arrived in the town of Sarlat, world renowned for the best foie gras, walnut products and really great duck confit.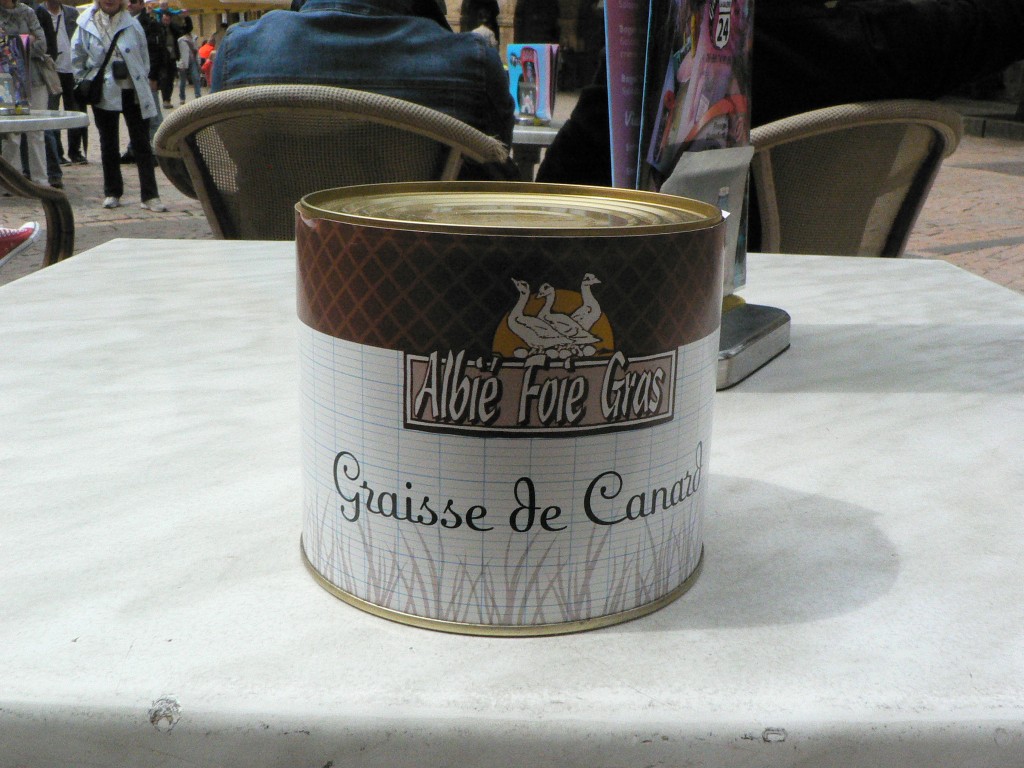 After hauling all of our riding gear over to France, you can imagine that I have very little room in my luggage to bring anything home. But foodie that I am, I bought a one pound can of duck fat.  It will be great for frying potatoes.  We spent two days in Sarlat.  While the guys were off riding in the surrounding hills, we girls spent a morning shopping and having a fabulous lunch.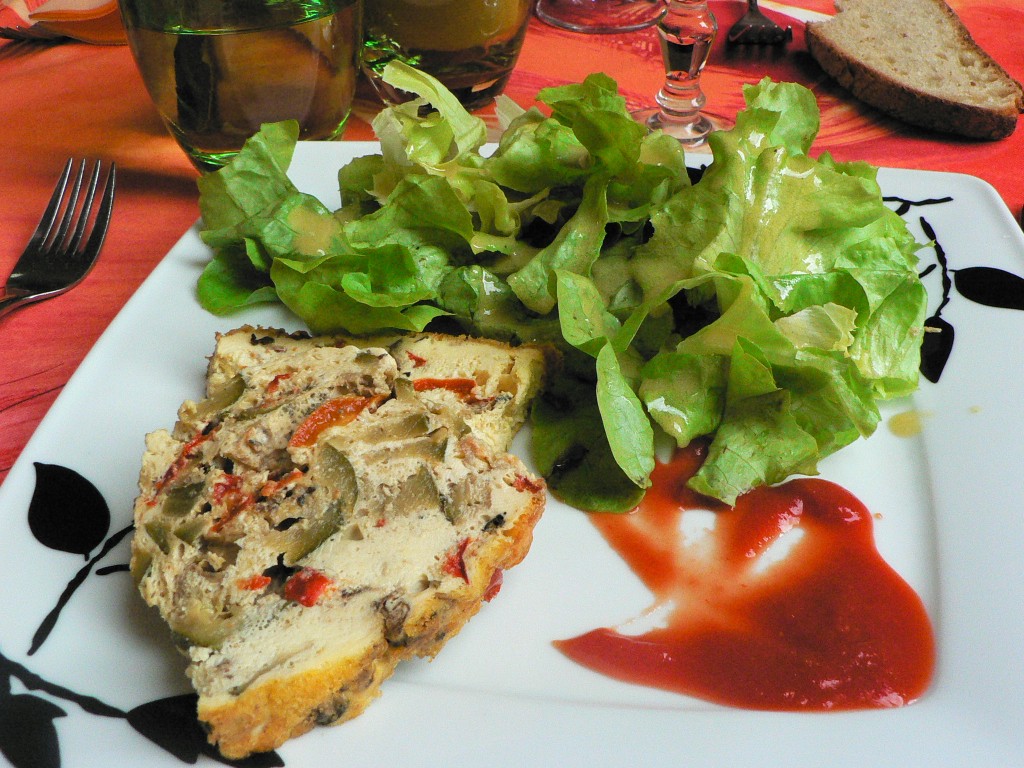 My lunch started with a zucchini terrine with tomato coulis and lettuce.  I had several terrines on this trip and plan to start experimenting with them when I get home.  They are so colorful and refreshing.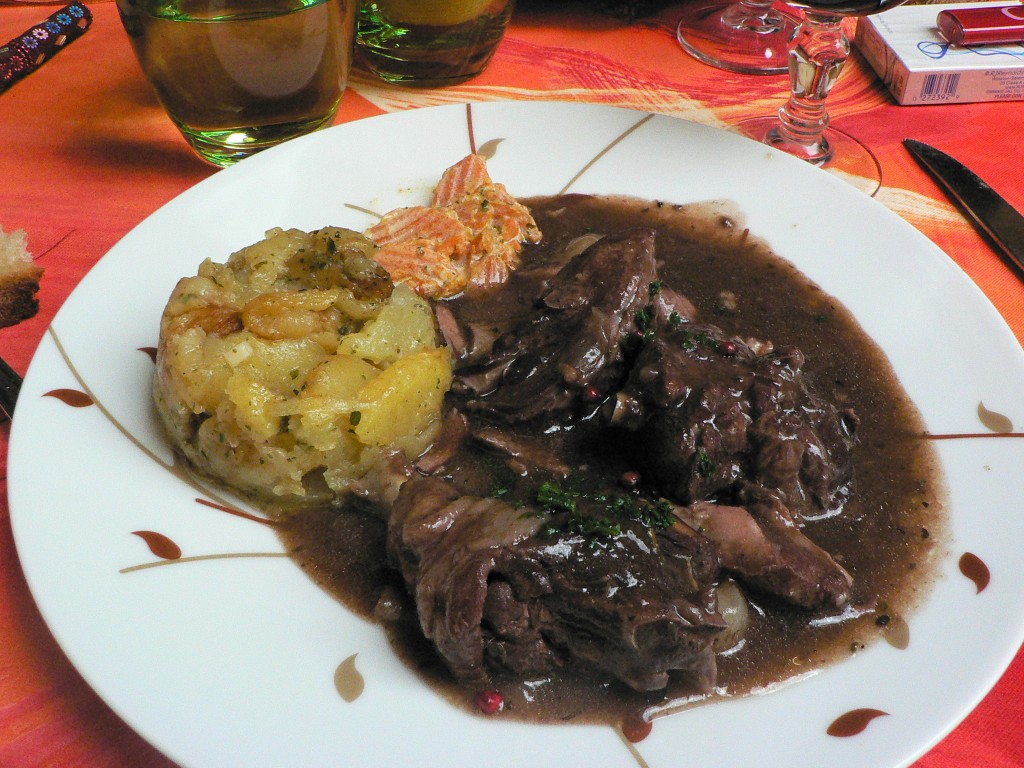 My entree course was coq au vin with potatoes cooked in duck fat.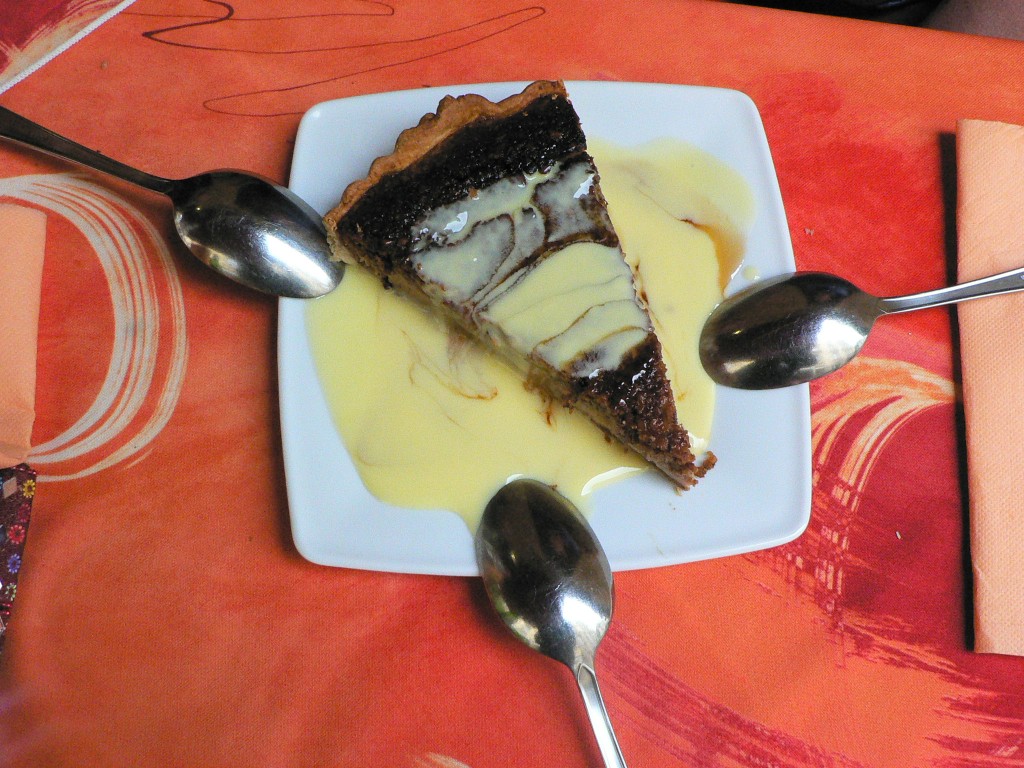 For dessert we shared a walnut cake with creme anglaise.  It was delicious-partly cake and partly pie.  I would love to make this at home too.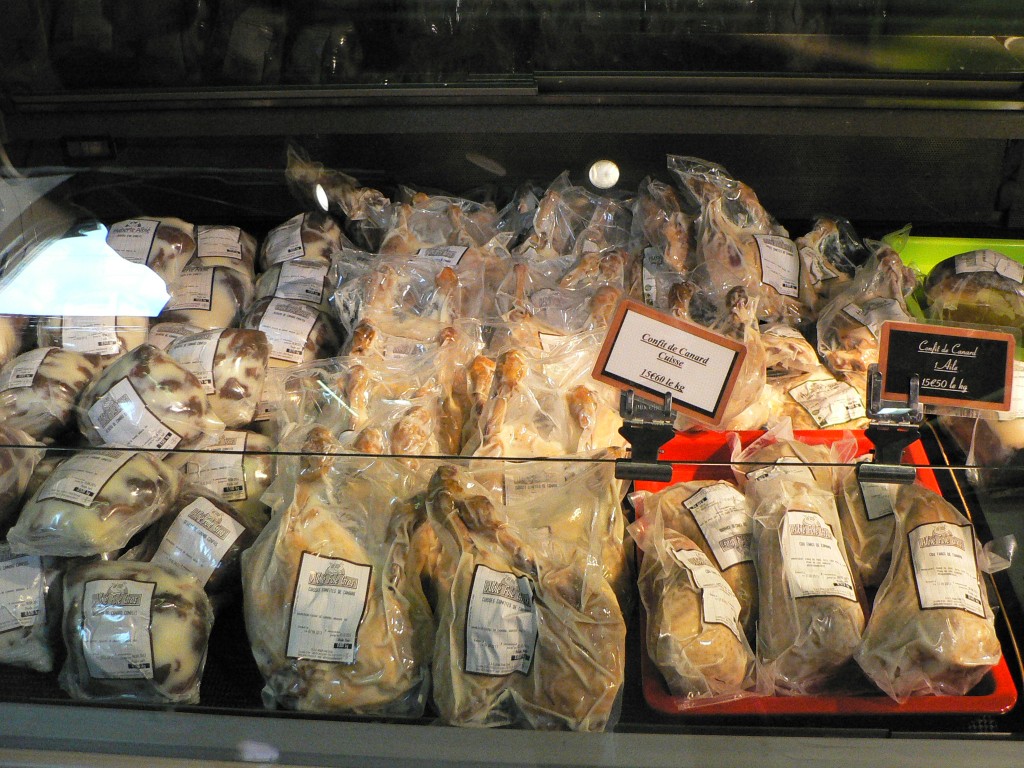 They have a wonderful market in Sarlat where all kinds of duck and goose products are sold.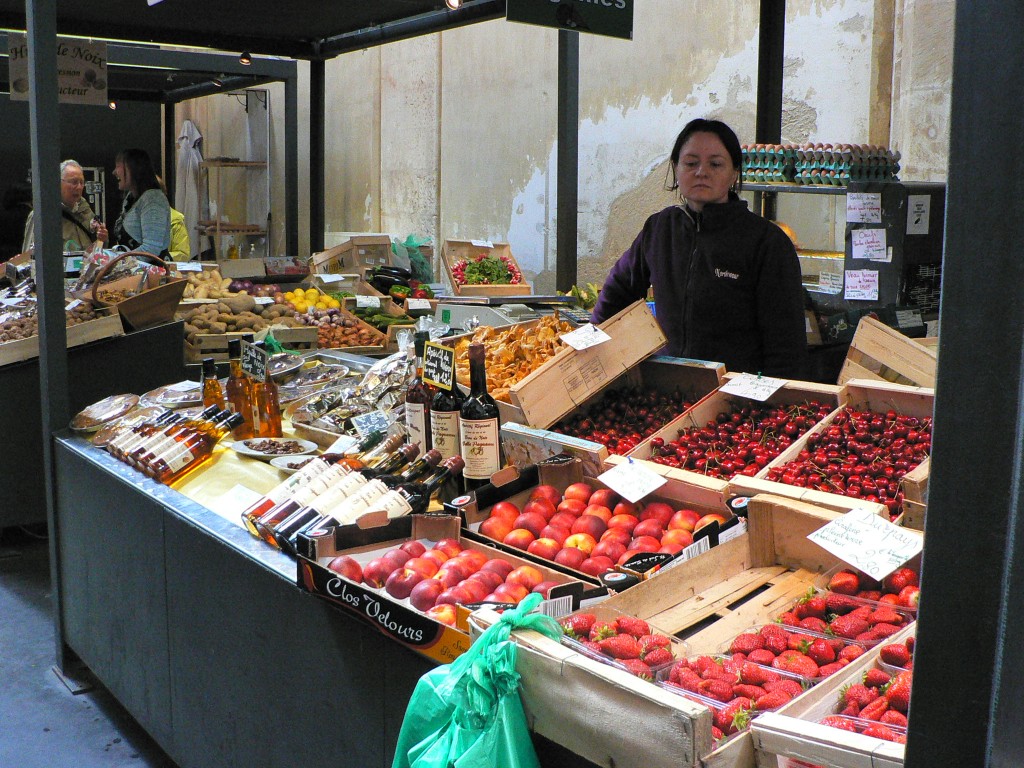 The Sunday market also includes fresh fruits and vegetables.  Cherries are in season right now.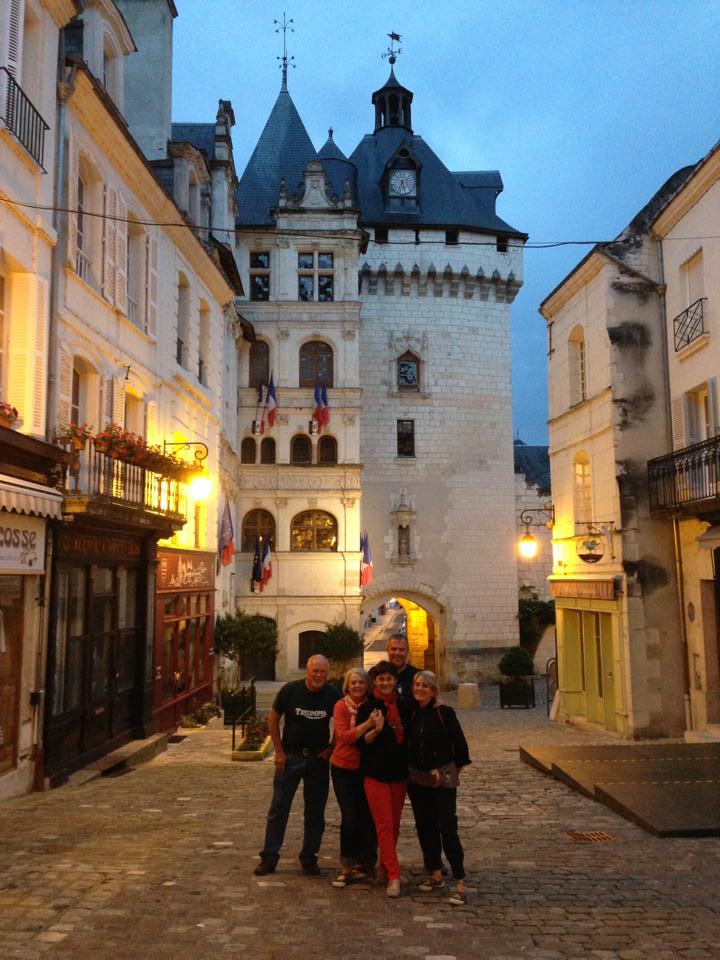 Sarlat is a beautiful city.