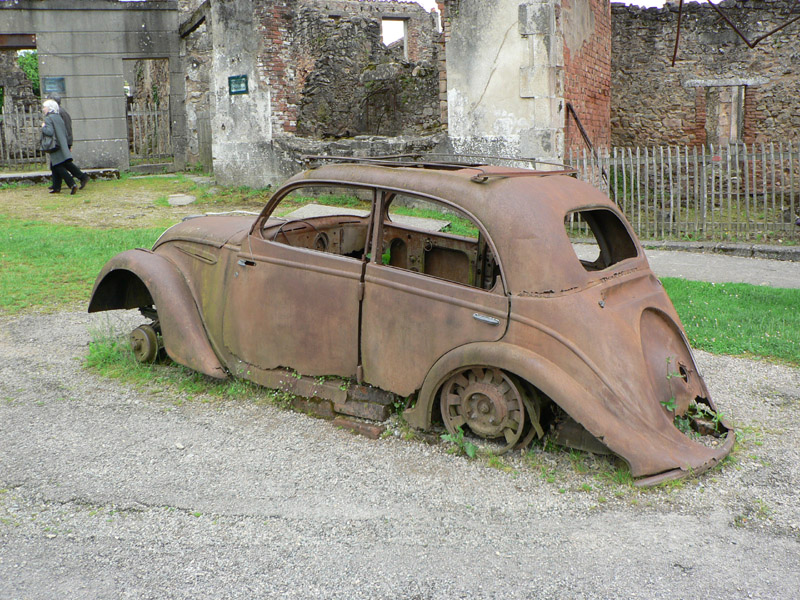 There were hideous atrocities committed during World War II; too many to even contemplate.  But one of the most vile of them occurred in the small farming village of Oradour sur Glane near Limoges, France.   Today it is called the Village des Martyrs and is visited by school children from all over France.  I did not know the story before this trip.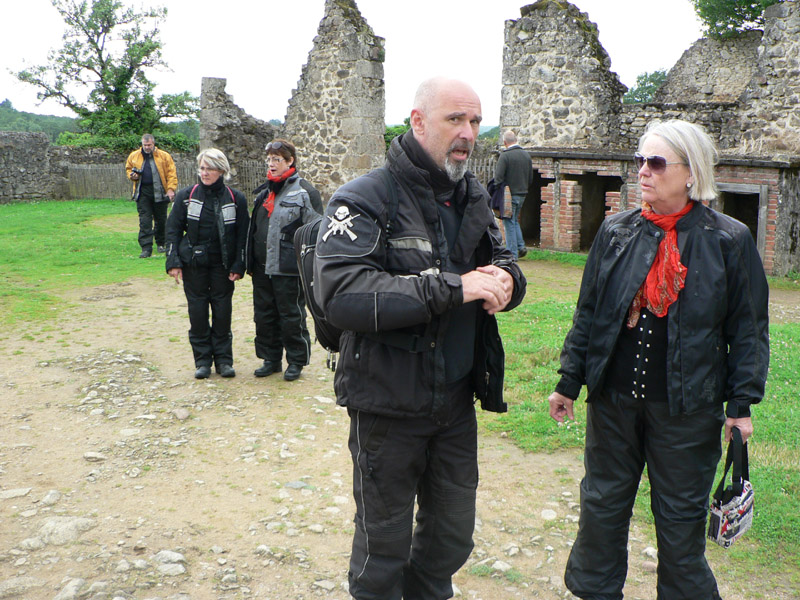 On June 10th, 1944, four days after D-Day, a Waffen-SS division of Nazi soldiers on their way to Normandy entered the village and massacred all of the men, women and children.  Many of the children were infants.   They killed 642 people and then proceeded to burn  the whole village down.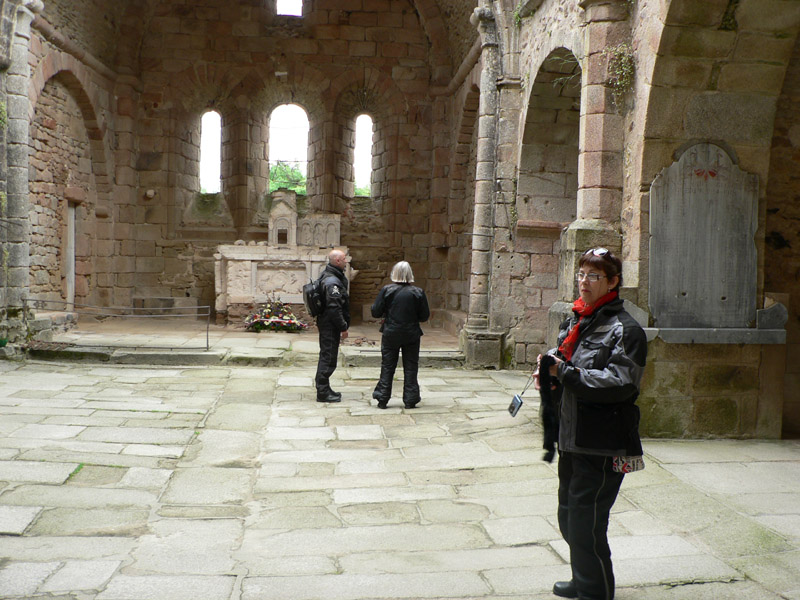 The women and children were herded into the village church and tear-gassed.  If they tried to escape they were machine-gunned.  The alter of the church is pock-marked with bullet holes.  Only one woman escaped through the alter window on the left.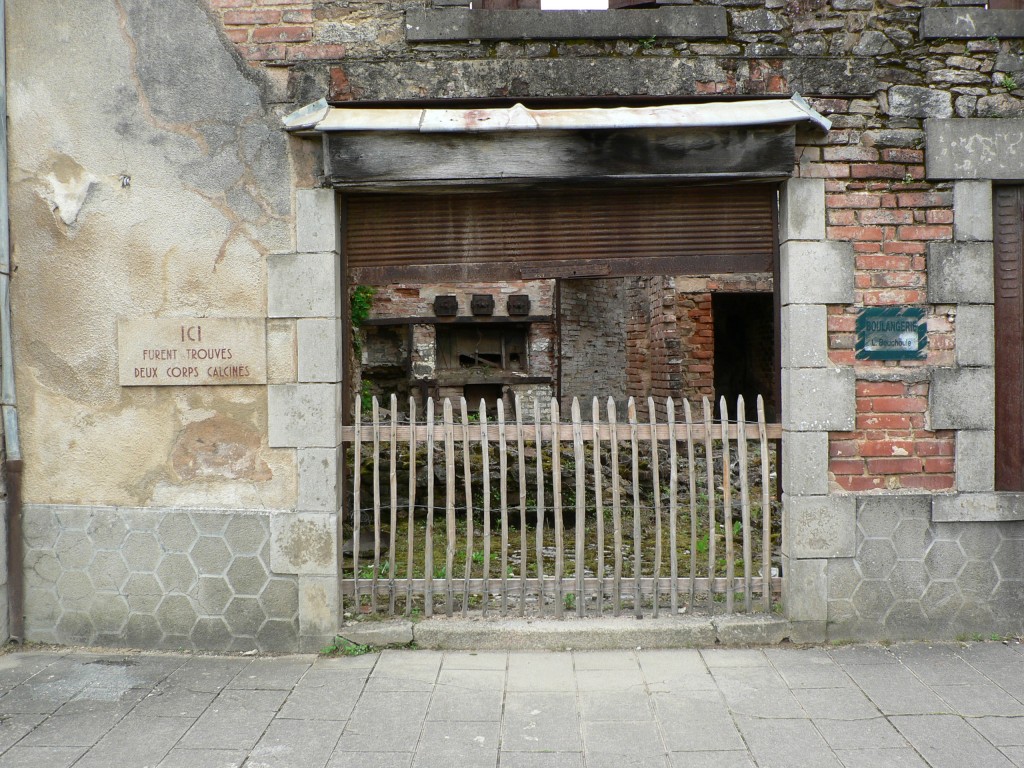 The plaques on the buildings indicate the names and occupations of the people who lived in the village.  The above plaque in blue is for a boulangerie or bakery with the shop owner's name.  You can see the oven inside the structure. The plaque on the left indicates where some of the men were gathered and killed.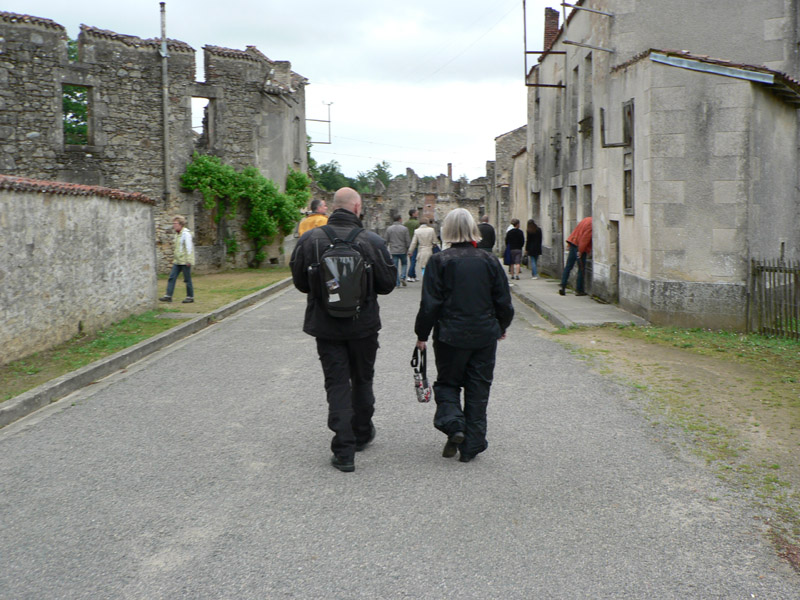 We walked the length of Oradour's main street with other people making the pilgrimage.  Everyone spoke in hushed tones as they passed the gutted and burned buildings.  The town has been rebuilt in another location.  Charles De Gaulle wanted the original town to remain "as is" as a reminder of what happened there.  Today the ghost town has remained untouched for over 60 years.  Only one English word greets you as you enter. ""Remember"".   How could we ever forget?