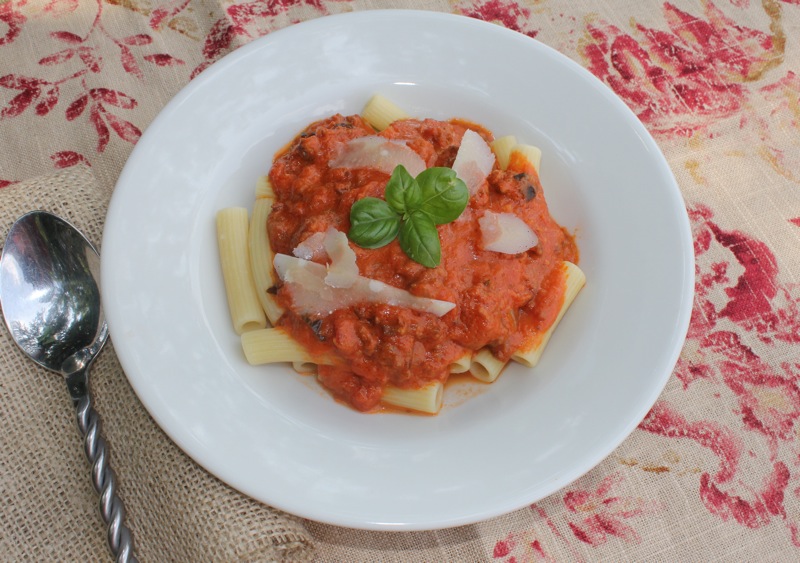 The rain continues this summer.  It made me want to get out my crock pot and make something comforting.  Also, after having that wonderful meal at the other Penny's home, which included marsala pears cooked in the crock pot from a recipe in The Italian Slow Cooker, I purchased the book myself.   The first recipe that the book fell open to was this spicy Tuscan sausage ragu.  It said " This thick, rich sauce is heavenly on chunky cuts of pasta, such as rigatoni or rotelle."  That's all of the incentive I needed.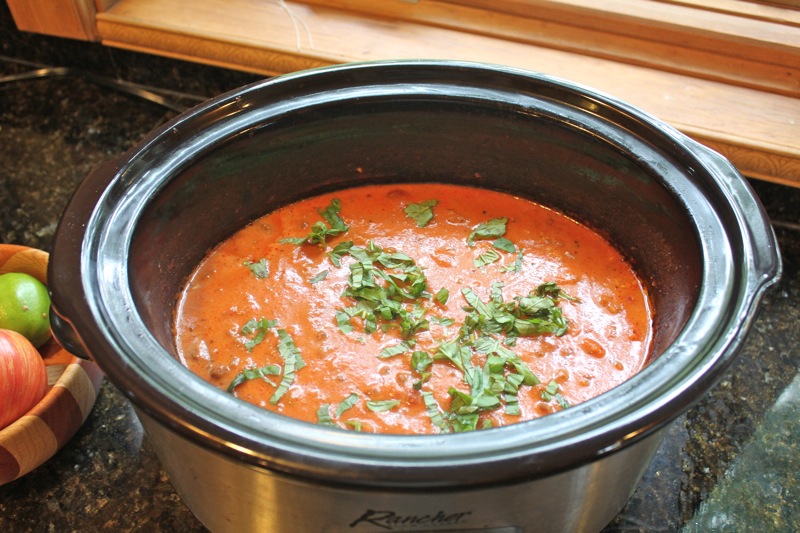 I just let the sausages bubble away in the tomato sauce for about five hours then added cream to the mixture and cooked it for another hour.  The cream gave the sauce a nice richness and took away much of the acidic flavor of the tomatoes.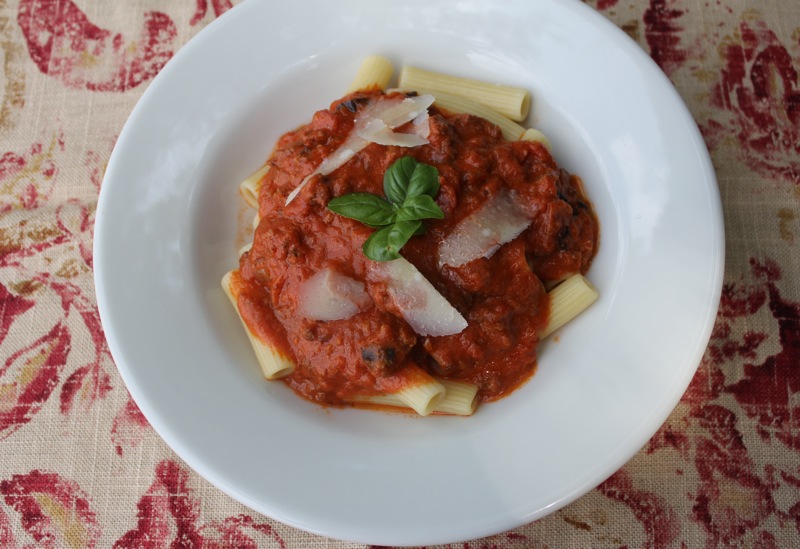 With a few shavings of grated Parmesan cheese on top this made for a hearty and heady bowl of pasta.  Just what I was craving.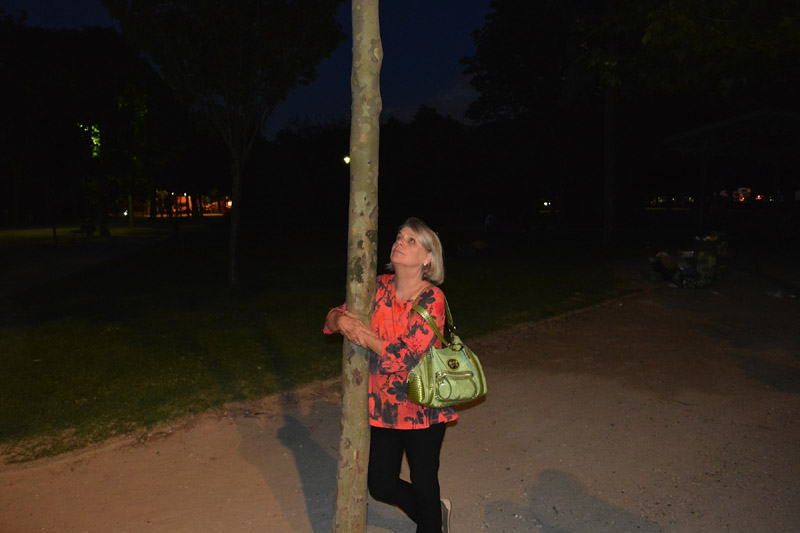 Guess what I am looking at in this picture.  It will be the subject of my next post.
SPICY TUSCAN SAUSAGE RAGU
Makes 10 cups
2 tablespoons olive oil
1 pound sweet Italian pork sausage, casings removed
1/2 pound hot Italian pork sausage, casings removed
1 large red onion, finely chopped
2 garlic cloves, finely chopped
1/2 cup dry red wine
1 28-ounce can Italian peeled tomatoes with their juice, chopped
1 28-ounce can tomato puree
Salt
1 cup heavy cream
In a large skillet, heat the oil over medium heat.  Crumble the sausages into the pan and cook, stirring frequently to break up the  lumps, until the meat is lightly browned.  Add the onion and garlic and cook until the onion is tender.
Add the wine and scrape the bottom of the skillet.  Pour the contents into the slow cooker.  Add the tomatoes, puree, and a pinch of salt. Cover and cook on low for 5 hours.  Stir in the cream and cook for 1 hour more, or until the meat is very tender.  Taste for seasoning.