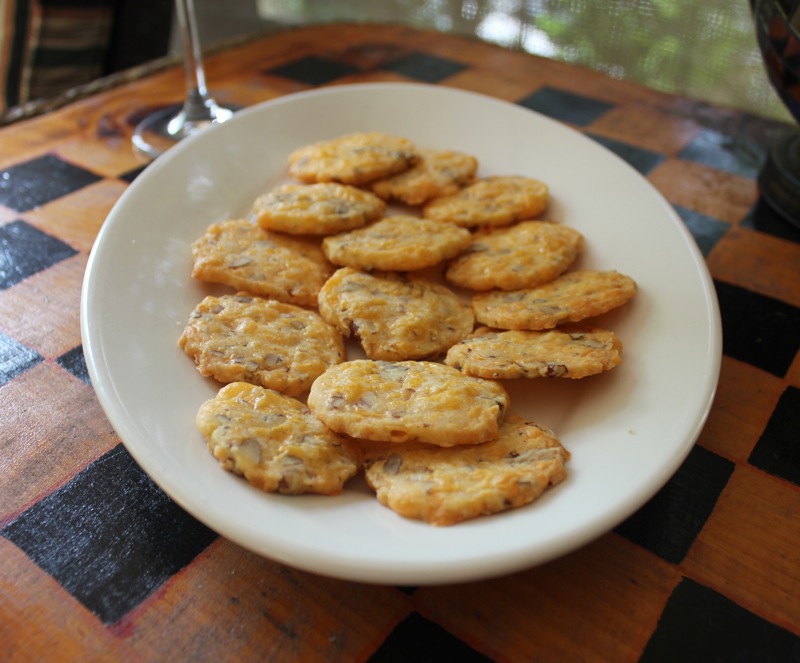 This will have to be a quick post.  Labor Day Weekend is coming up and we are looking forward to our family being here for the yearly celebration.  It will be a big crowd and I am busy planning meals and getting organized.  One of the "do ahead" appetizers is this savory recipe for homemade cheddar nut wafers.  It is so easy to mix up the ingredients, roll it into logs and put in the fridge for later slicing and baking.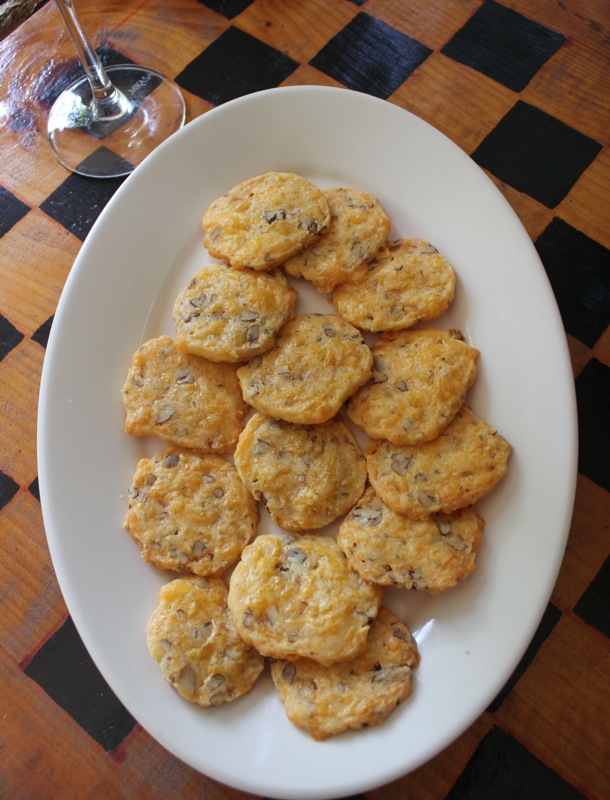 I have been making this recipe for years now.  There are other recipes out there for this kind of thing, Martha Stewart has several, but this is always my fall-back recipe.  The nuts and shallots in the dough give it an unusual texture.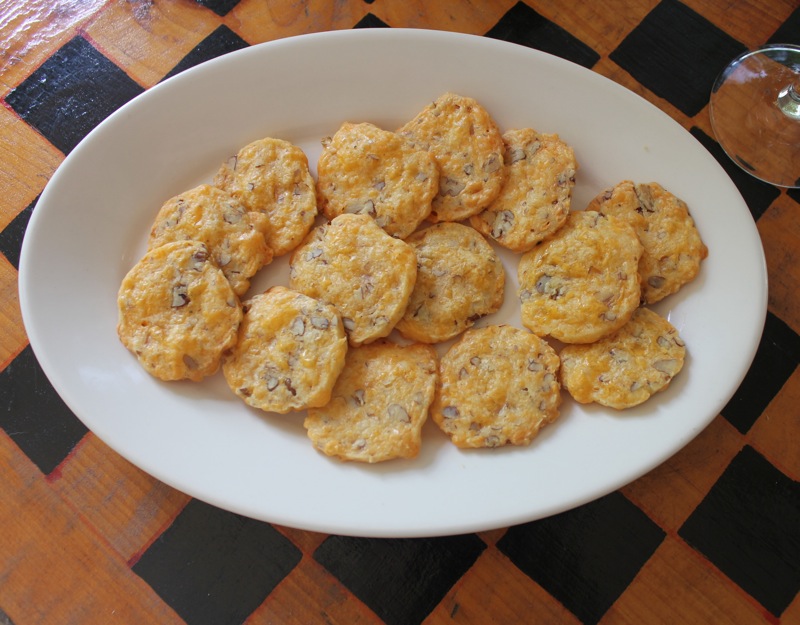 Serve the wafers with a glass of crisp white wine and some red grapes and you will be happy with the world.
CHEDDAR NUT WAFERS
1/2 pound cheddar cheese, shredded
1 stick butter, softened
1/2 teaspoon salt
1/2 cup pecans, chopped fine
1/4 cup shallots or onions, minced fine
1 cup flour
In a large bowl mix cheese and butter.  Stir in everything else until well blended.  You may need to use your hands to knead it together.  Make 2 rolls about 1 1/2-inch in diameter.  Wrap each in waxed paper and refrigerate until thoroughly chilled.  Slice 1/8″ to 1/4″ thick.  Bake on lightly greased sheets at 350 degrees for 10 to 15 minutes.  The rolls keep well for several days in the refrigerated if completely covered so they do not dry out. Slice and bake as needed.