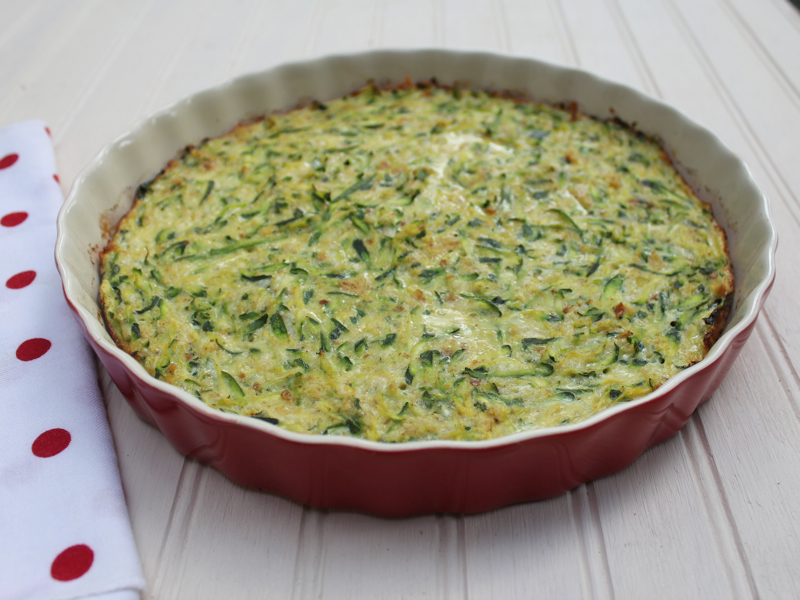 I am back with another zucchini recipe.  Even though we do not have a garden this year, I can't help but being obsessed with this prolific summer vegetable.  There are so many things you can do with zucchini.  Patricia Wells featured this recipe in her Provence Cookbook.  The unique aspect of the recipe is the curry powder that is added to the ingredients.  Not everyone loves curry.  I served this to my friend Jackie, who is not a curry lover, and she loved the dish.  The curry is subtle but distinct.  Jackie is babysitting for our dog Daisy at the lake while we are in Michigan.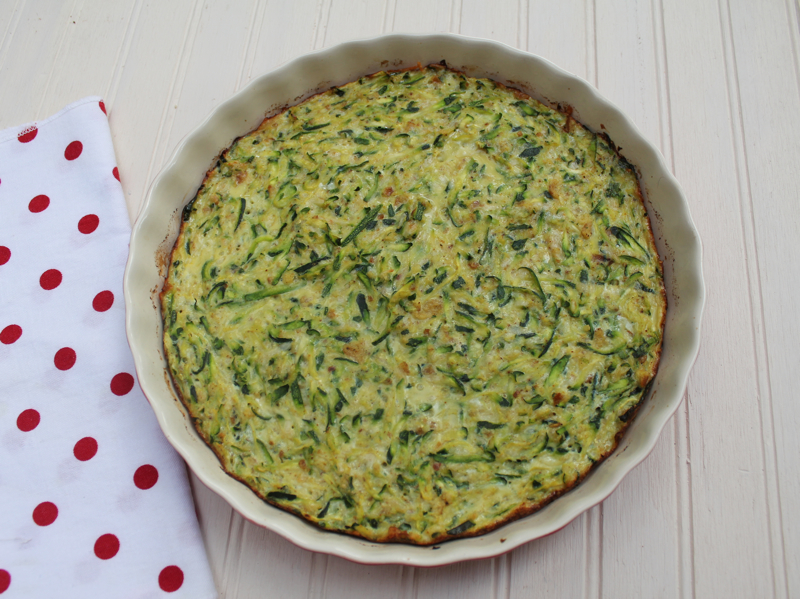 I am traveling right now so do not know when I will have a chance to blog in the near future.  I will be back soon.  Enjoy the cooler weather.  We are going to a hometown football game in Michigan this Friday.  It is supposed to be in the 40's.  Orange and Black, Fight Fight!  I bought a beautiful apricot silk top to wear to the reunion with my black slacks but realized belatedly that I would be wearing our school colors.  I thought that might be a bit too much.  I exchanged it for a different color.
ZUCCHINI GALETTE (Patricia Wells)
1 pound zucchini ( 4 medium), trimmed
2 teaspoons fine sea salt
2 large eggs
1/4 cup fresh bread crumbs
1/2 cup freshly grated Parmigiano-Reggiano cheese
1 teaspoon curry powder
Fresh tomato sauce (optional)
Preheat the oven to 425 degrees F.
Using the coarse grating blade of a food processor, coarsely grate the zucchini.  Transfer to a colander, sprinkle with 1 teaspoon of the salt, and let sit to drain for 30 minutes.  Rinse the zucchini under cold running water, spread it out in an absorbent dish towel (or layers of paper towels), and press to remove as much liquid as possible.
Place the eggs in a large bowl and beat lightly with a fork.  Add the bread crumbs, cheese, curry powder and final teaspoon of salt.  Add the zucchini and stir to thoroughly coat the zucchini with the batter.  Place in a 10 1/2-inch round baking dish and even out the top with the back of a spatula.
Place in the center of the oven and bake until golden, 15 to 20 minutes.  Serve with a fresh tomato sauce, if desired.