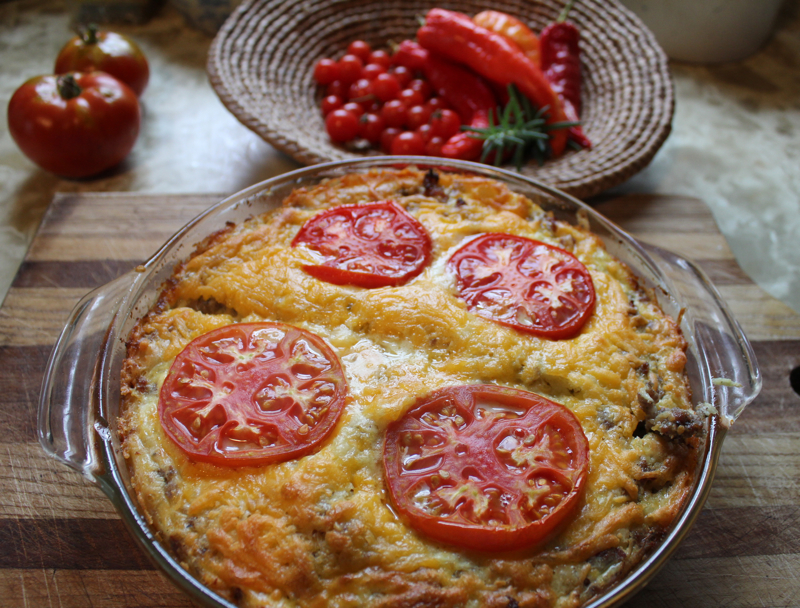 Impossible pies were invented in the 1970's by Home Economists at General Mills.  I'm sure it was to promote their baking mix, Bisquick.  The baking mix is combined with other ingredients in a pie plate that, when baked, turns into a crustless pie that tastes like a traditional pie.  Usually the ingredients are those that you would use for an apple or other fruit pie.  But if you check the internet you will find everything from cheeseburger impossible pies to chicken and broccoli impossible pies.  If for some reason you don't want to use Bisquick, you can make your own baking mix.  You can find the recipe here.
We are staying with my Brother and SIL while in Michigan for my class reunion.  It was fabulous by the way.  Here are a few pictures.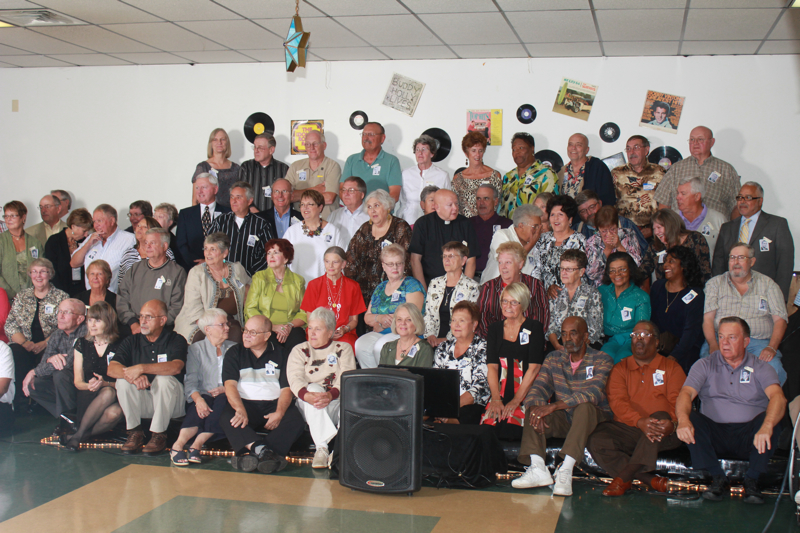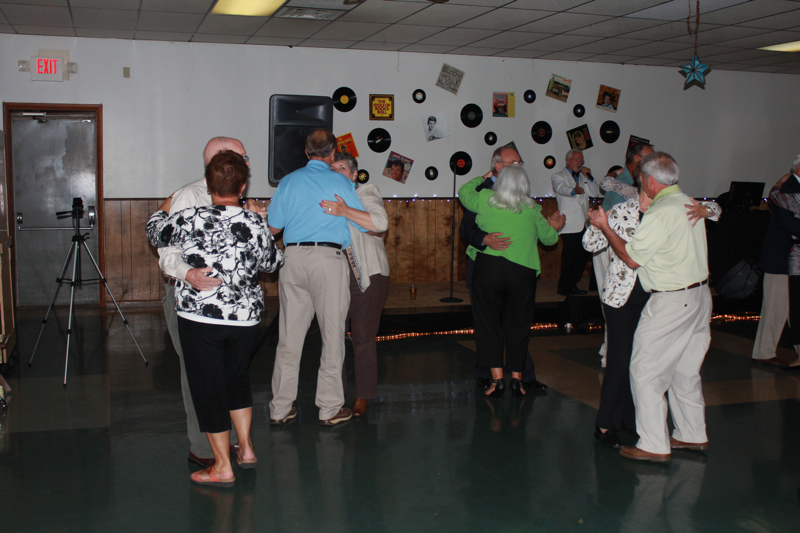 For a class of 180, we had a great turnout.  The music was great and it was fun catching up with people, some of whom I had not seen since graduation.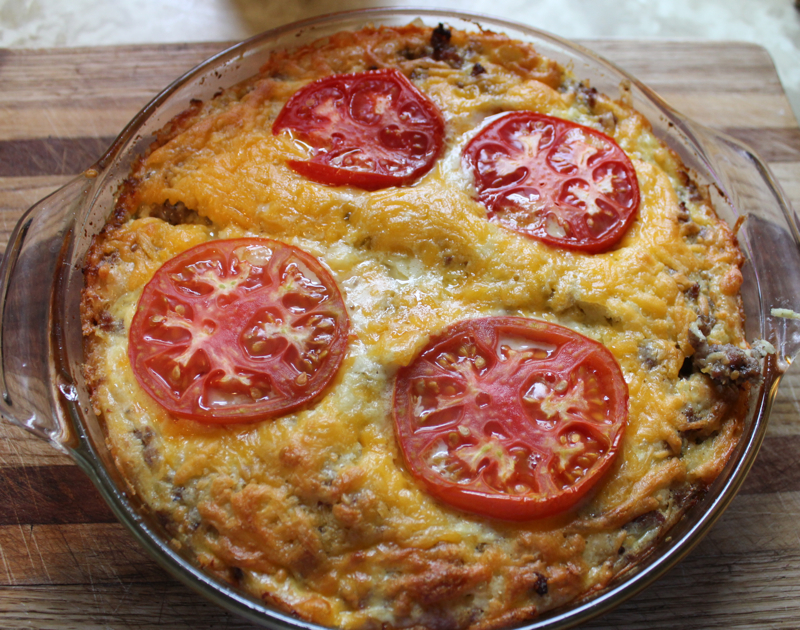 My SIL  Barb made this impossible breakfast pie for brunch Sunday morning.  It was delicious and we demolished the whole thing.  Dancing, partying and staying out past midnight ( we are not as young as we used to be after all) builds up an appetite.  She used a recipe for impossible cheeseburger pie, but substituted  sausage for the ground beef.   We will be heading back to Lake Lure tomorrow.
IMPOSSIBLE BREAKFAST PIE
1 lb. bulk sausage
1 large onion, chopped
1/2 teaspoon salt
1 cup shredded cheddar cheese (4 oz.)
1/2 cup Bisquick or homemade baking mix
1 cup milk
2 eggs
Tomato slices for top (Optional)
Heat oven to 400 degrees F.  Spray a 9-inch glass pie plate with cooking spray.
In a skillet, cook the sausage and onion over medium heat, stirring occasionally until sausage is brown; drain.  Stir in salt.  Spread in pie plate.  Sprinkle with cheese.
In a small bowl, stir remaining ingredients with fork or wire whisk until blended.  Pour into pie plate.  Place tomato slices on top if using.
Bake about 25 minutes or until knife inserted in center comes out clean.