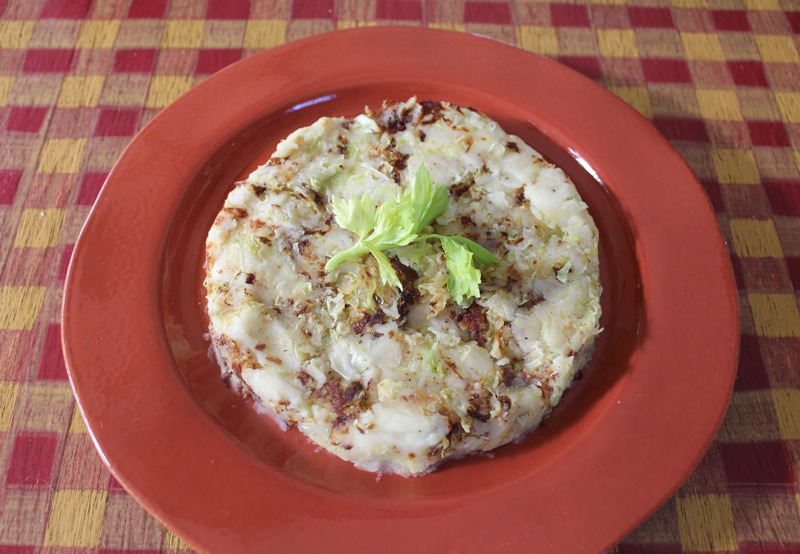 I created this quintessential version of British pub fare out of necessity.  I had leftover mashed potatoes and a half of a head of Savoy cabbage just waiting in the crisper.  The British dish of bubble and squeak is said to have been named after the sounds that the potato and cabbage mixture makes as it sautes.  Our trip to England a few years ago was an impressive experience on many levels.  But the food was not one of them.   However there are many dishes that the British do well.  I love Jamie Oliver's Steak and Guinness Pie that I blogged about here.  I did a French version of Shepherd's pie on this post.  Bangers and Mash are right up my alley.  And now I can wholeheartedly recommend Bubble and Squeak.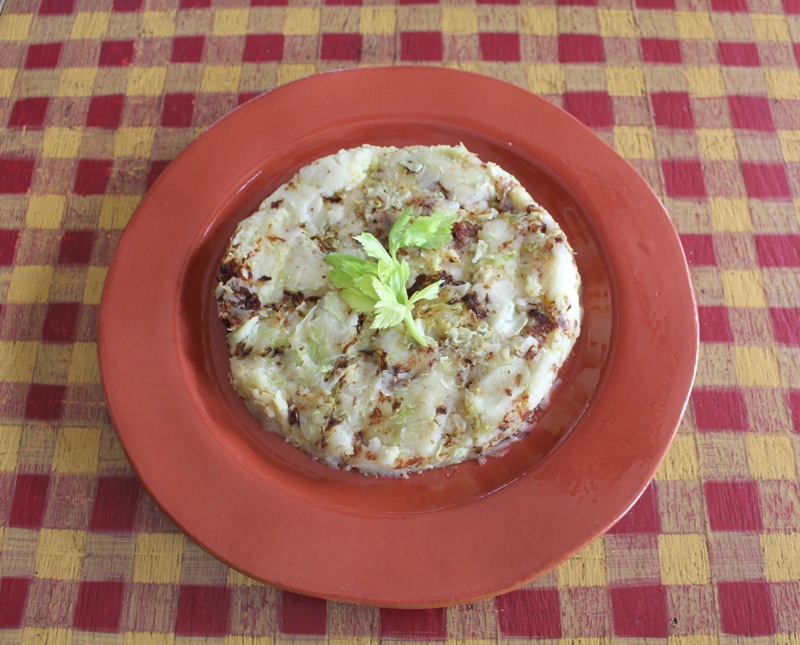 What is not to love about buttery mashed potatoes paired with sauteed cabbage.  If you leave it in the skillet for a while it will develop a nice brown crisp exterior.  I did not cook my mixture to a crisp, but loved the way that it is easy to mold it into a round disc of goodness.  The cabbage lightens the potatoes without being intrusive.  As a matter of fact, I would call this a perfect marriage of ingredients.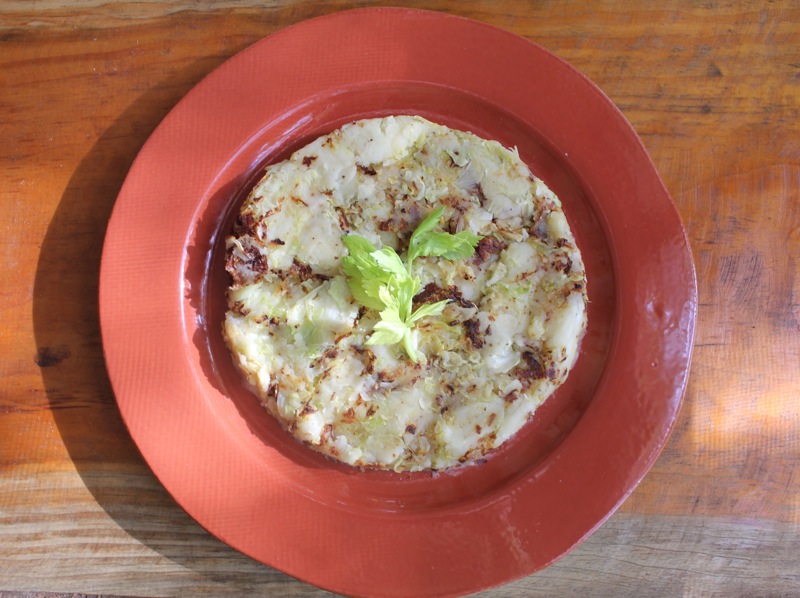 This went particularly well with the pork roast I had made.  British food may not be my favorite cuisine, but you have to give them credit for their imaginative food names.  How many of the following can you identify:  Sussex heavies, brewis, covach, water souchy, buckings, solloghan, whipped syllabub, oon, rumbledethumps, inky pinky, baps, haggamuggie, snoodie, clod, claggaum fadge, blaaad, curlie-murlies, or fairy butter?  For now, I am sticking to bubble and squeak.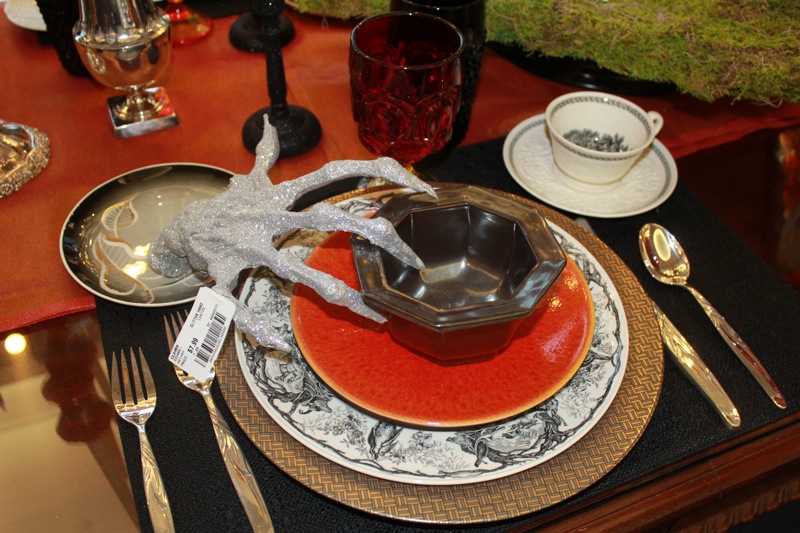 So bubble, bubble, toil and trouble.  Happy Halloween everyone.  The above picture was taken at a recent visit to Replacements LTD, a wonderful warehouse and showroom for your favorite china patterns and more.
BUBBLE AND SQUEAK (Adapted from Gourmet Magazine)
1 pound russet potatoes, peeled and cut into 1 1/2-inch pieces
3/4 stick (6 tablespoons) unsalted butter
1 pound Savoy cabbage, cored and thinly sliced
3/4 teaspoon salt
1/4 teaspoon black pepper
Cover potatoes with cold salted water and bring to a boil, then boil, uncovered, until tender when pierced with a sharp knife, about 18 minutes.  Drain in a colander.
Heat butter in a 10-inch heavy nonstick skillet over moderately high heat until foam subsides, then saute cabbage with salt and pepper, stirring frequently, until tender, about 5 minutes.
Add potatoes, mashing and stirring them into cabbage while leaving some lumps and pressing to form a cake.
Cook, without stirring, until underside is crusty and golden, about 10 minutes.