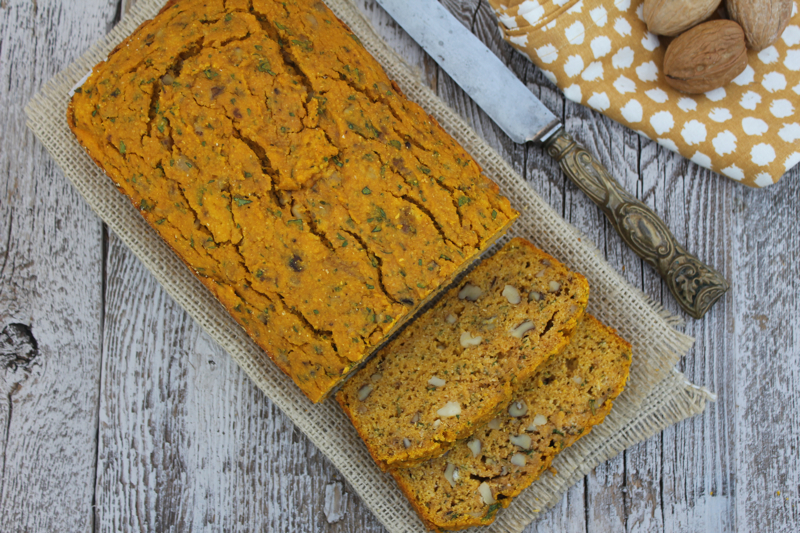 One of the first blogs that I ever followed was Clotilde Dusoulier's Chocolate and Zucchini.  Back almost ten years ago, the number of food blogs were relatively small and the bloggers with foresight and talent took the blogging world by storm.  Many of them have cookbooks now and belong in a hall of fame of food blogging pioneers.  Clotilde started her blog in 2003.  She was born and raised in Paris and had an early career as a software engineer in California and Paris.  She created her blog Chocolate and Zucchini as a creative outlet.  When it became a hit in 2005, she quit her engineering job and concentrated on her food writing, cookbook publishing, and travel writing for several magazines.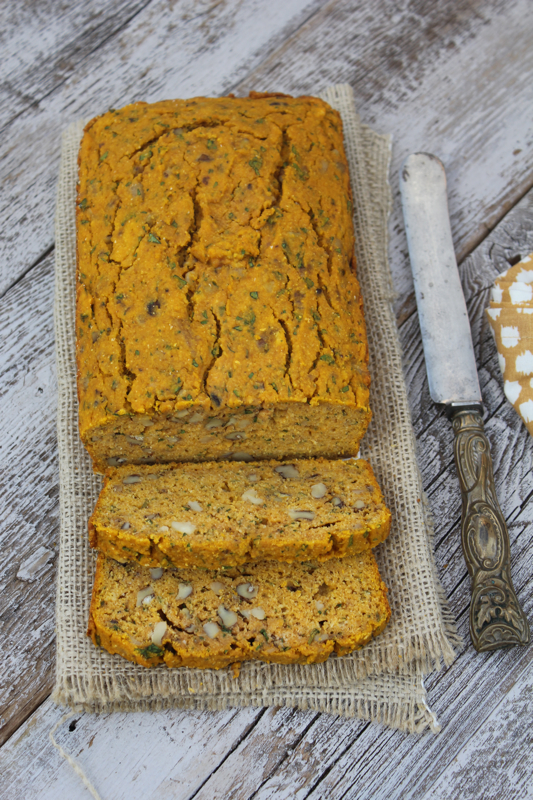 Over the years, she has honed her cooking style and is now known for her vegetarian, sustainable, and seasonal fare.  Her latest cookbook, The French Market Cookbook, is a reflection of her current Paris kitchen.  Although she is not a vegetarian, vegetables play a major part of her cuisine and shopping the markets in Paris are part of her daily routine.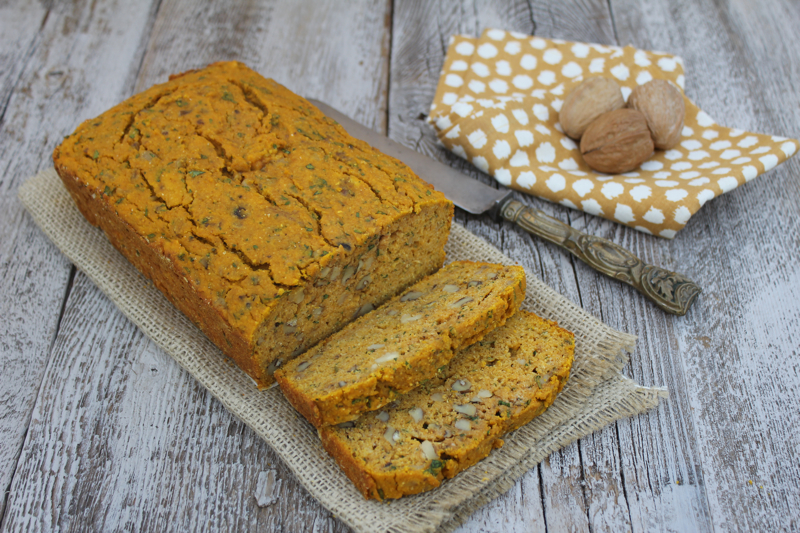 The French Market Cookbook is divided into seasons.  This pumpkin and cornmeal bread is a part of the winter recipes.  I loved it from the first glance at the picture.  It is a rustic loaf, golden orange from the pumpkin and studded with roasted walnuts.  But don't expect a sweet pumpkin loaf.  This is a savory loaf with herbal overtones from the parsley, a pleasant bitterness from the walnuts and an unadulterated pumpkin taste.  Clotilde says it pairs well with a soup or salad.  I love it toasted with a cup of tea or coffee.  I love all of the recipes in this book.  I have a feeling it will be on someone's Christmas list.
I did make one major change to the recipe.  Because of time constraints, I used a can of pumpkin puree instead of a whole pumpkin or winter squash.  The below recipe appears as written.
SAVORY PUMPKIN AND CORNMEAL QUICK BREAD (Adapted from The French Market Cookbook by Clotilde Dusoulier)
1 3/4- pound wedge of baking pumpkin or winter squash
2 tablespoons olive oil for cooking, plus more for the pan
3/4 cup fine-grind stone-ground cornmeal, plus more for sprinkling
3/4 cup all-purpose flour, sifted
2 teaspoons baking powder
1 1/2 teaspoons fine sea salt
1/4 teaspoon freshly ground black pepper
1 cup walnut halves, toasted
3 large organic eggs
1 cup chopped fresh chervil or flat-leaf parsley leaves
Peel and seed the pumpkin and then cut it into 1/2-inch chunks.  Set up a steamer.  Steam the pumpkin, tightly covered, until sloft, 8 to 12 minutes depending on the pumpkin.  Put through a ricer or food mill.
Transfer to a fine-mesh sieve and set over a bowl to cool and drain for 1 hour, stirring gently from time to time to encourage the juices to drain; pumpkins tend to release a fair amount of liquid, but if you've used another type of squash, there may not be much to drain at all.  This should yield about 2 cups drained pumpkin flesh.
Preheat the oven to 350 degrees F.  Grease a 9 x 5-inch loaf pan with oil, line the bottom with parchment paper, and sprinkle the sides with cornmeal until entirely coated.
In a medium bowl, combine the cornmeal, flour, baking powder, salt, pepper, and walnuts.
In a large bowl, beat together the cooked pumpkin, eggs, 2 tablespoons oil, and the chervil or parsley.  Fold in the flour mixture with a spatula just until no trace of flour remains; avoid over mixing, or the texture of the loaf will be heavier.
Pour into the prepared pan and level out the surface.  Bake until the top is crusty and golden and a knife inserted in the middle comes out clean, 40 to 45 minutes.
Transfer to a rack.  Let cool for 20 minutes before turning out, and serve slightly warm or at room temperature.