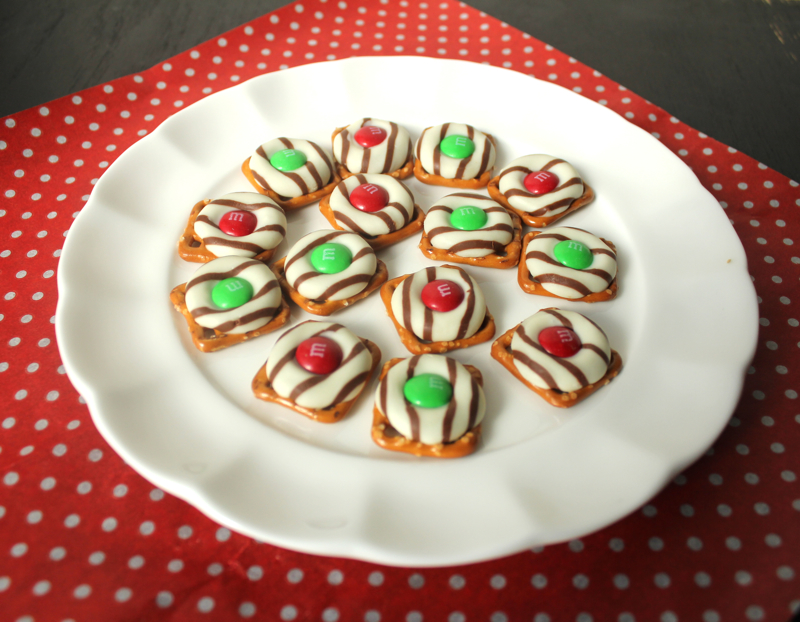 Here is a very easy Christmas treat.  There is minimal baking and all you need is patience and a steady hand.  The cookies use square pretzels, Hershey's Hugs and Christmas M & M's.  I found the recipe on Pinterest from Jaclyn of Cooking Classy.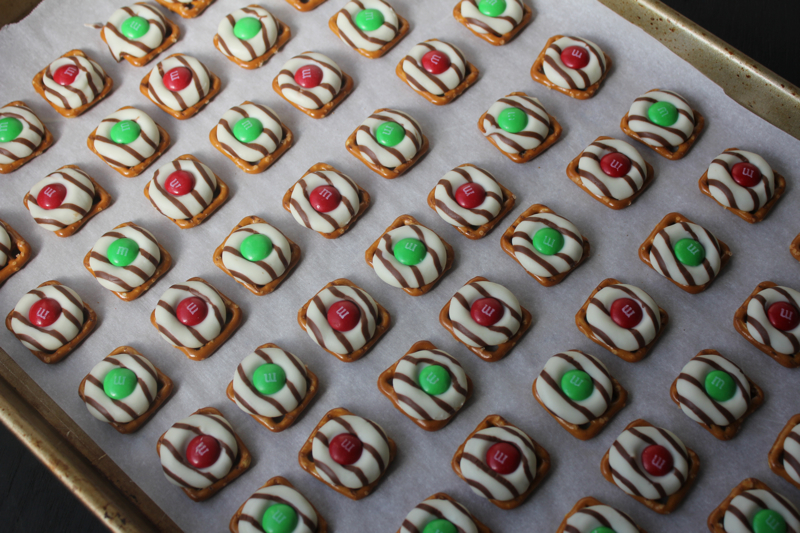 It makes 70 treats.  We will be taking these to North Carolina for the Grandkids.  I wish all of you a Merry Christmas and a Happy New Year with special hugs from me.  May you have a magical time with your loved ones.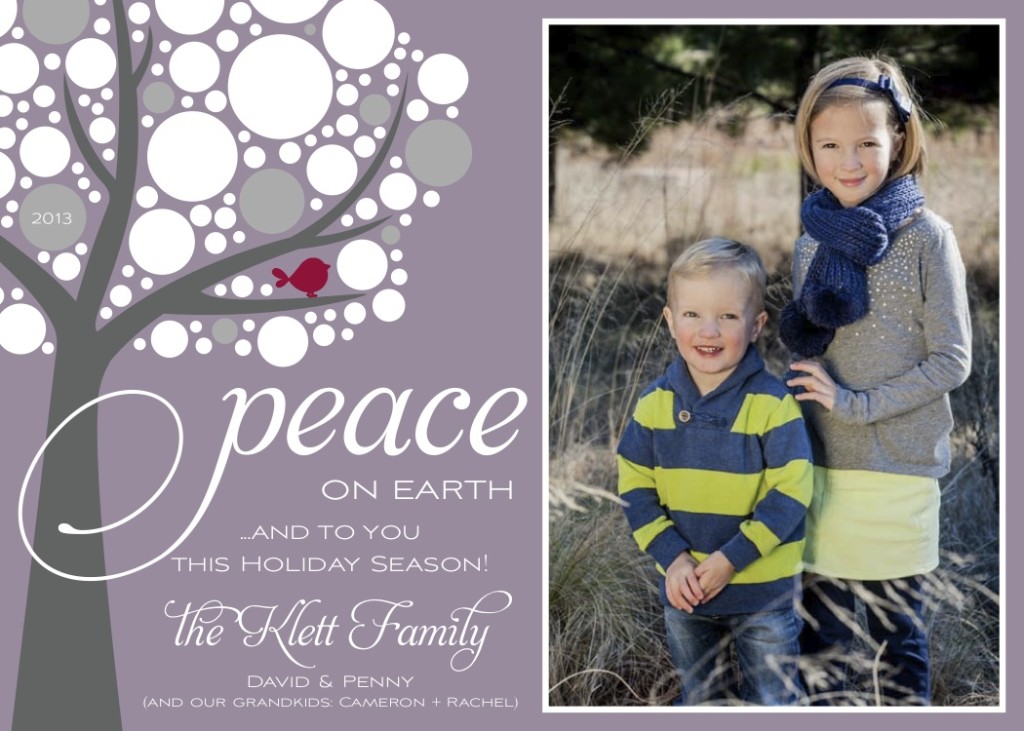 Card designed by The Green Kangaroo.  Photo by Azul Photography.
CHRISTMAS PRETZEL HUGS
70 Square pretzels (Do not use Butter Snaps)
70 Hershey's Hugs, unwrapped
70 milk chocolate M & M's. (I used Christmas ones)
Preheat oven to 200 degrees. Line a cookie sheet with a Silpat or parchment paper. Align pretzels on cookie sheet in a single layer then top each pretzel with one Hershey's Hug chocolate. Bake in preheated oven for 4 – 5 minutes, until the chocolate is shiny and soft (but NOT melting, the chocolates should still hold their shape).
Remove from oven and carefully place one M&M in the center of each soft Hug and press down on M&M to spread the chocolate. Place in refrigerator and allow to rest until chocolate has set, about 5 minutes. Store in an airtight container.