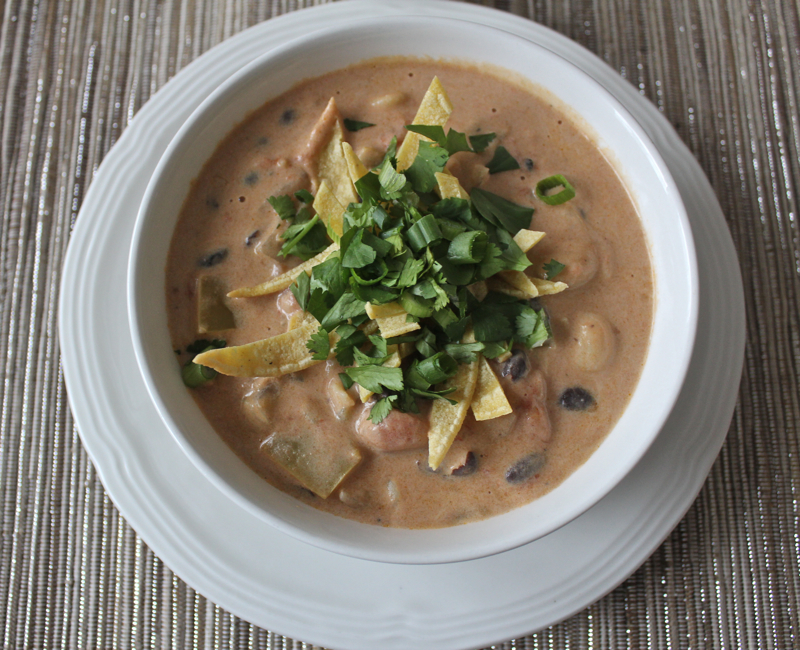 We had the perfect warming soup for the snowy weather that descended on the Southern States.  This winter will surely go down in the history books as one of the coldest and crippling on record.  Schools throughout NC were cancelled from Wednesday onward through the week.  If we had been home in Florida, we would have missed the snowy weather, but we also would have missed spending time with the Grand Kids.  Snow is more fun with kids.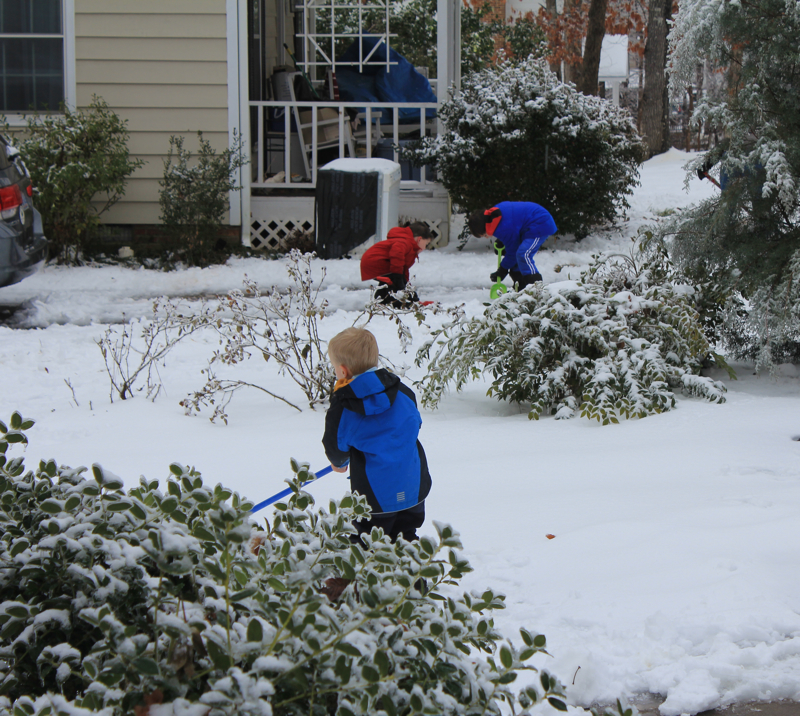 It is a North Carolina tradition to let the three, four and seven year olds clear the driveways of snow.  Or so it would appear from this picture.  Our Grandson Cameron is clearing his driveway while the neighbor boys are clearing theirs.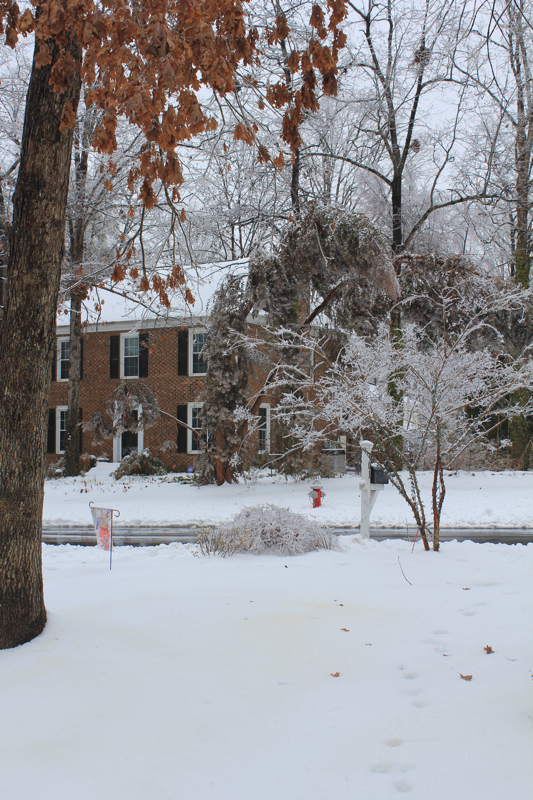 The trees were covered with ice and we were lucky that we did not lose power.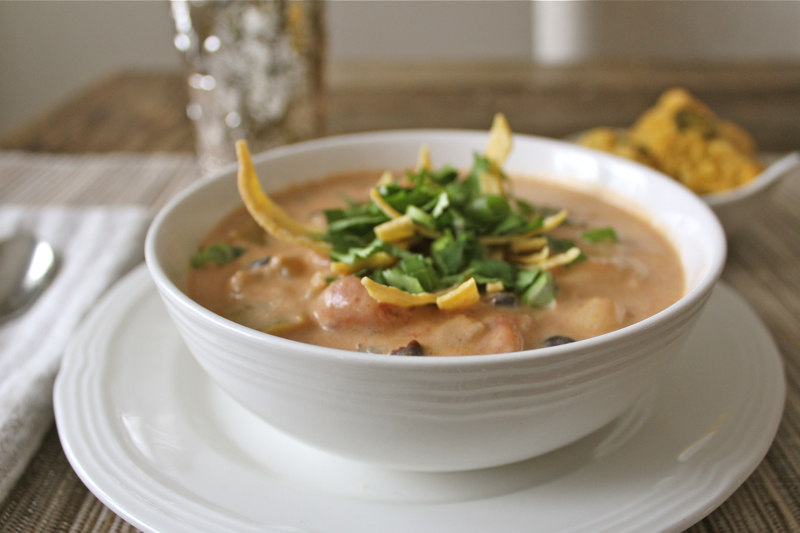 The tortilla soup that Kristen made was just what we needed to keep the chill away.  She served it with a delicious jalapeno cornbread.  Kristen has a way of taking a basic recipe and making it her own.  The original tortilla soup recipe came from The Neiman Marcus Cookbook.  She added the chilies and adjusted the seasoning.
TORTILLA SOUP
Ingredients:
3tbsp. olive oil

1 medium onion – large dice

1 poblano + 1 cubanelle pepper (or any peppers you wish) – large dice

3 garlic cloves – diced

1 tsp. coriander

1 tsp. cumin

1 can chopped green chiles

1 28 oz. can peeled tomatoes, chop tomatoes into small pieces

1 can of black beans (drained and rinsed)

6 oz. of reduced fat cream cheese (¾ of a block)

1 1/2 cups of chicken broth

1 cup of half and half

4 tbsp. lemon juice

julienned corn tortilla strips (for garnish)

cilantro – chopped (for garnish)

green onions – chopped (for garnish)
Instructions:
Heat olive oil over medium heat.  Add onions, season with salt & pepper and saute for about 5 minutes.  Add peppers, season again with salt and pepper and saute for another 5-10 minutes over medium heat.
Add garlic, coriander and cumin and saute until fragrant – 1 to 2 minutes.
Add green chiles, tomatoes, black beans and cook mixture until some of the liquid evaporates (about 8-10 minutes), stirring occasionally.
Reduce heat to medium low and add cream cheese.  Stir until cream cheese is completely melted.  Add chicken broth and half-n-half and cook for another 15-20 minutes.
Remove from heat and stir in lemon juice.
Ladle into bowls and top with tortilla strips, then cilantro and green onions.
Optional soup additions: chicken, sausage (or chicken sausage!), noodles, corn, etc… if desired to soup.  Avocado would also be a nice addition to this soup!
Other Notes: pairs well with corn bread.