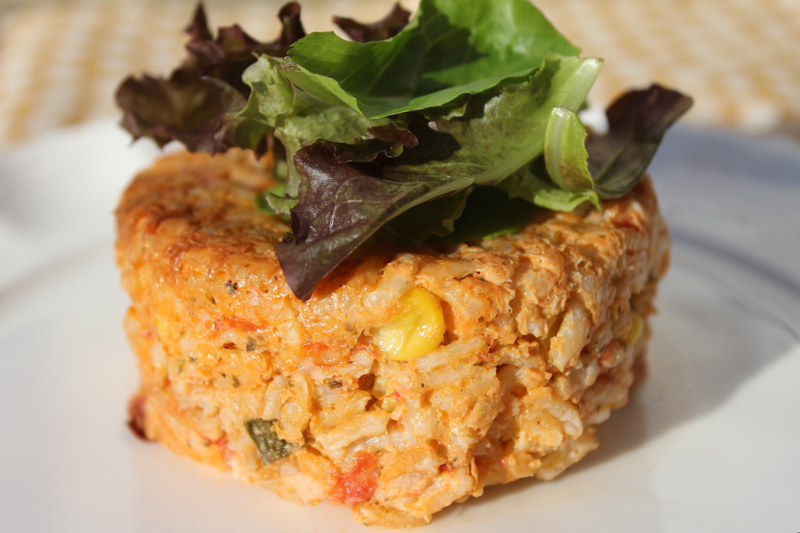 What a lovely little risotto cake.  I love food that can be stuffed in a ramekin, baked, and then un-molded.  I was perusing Nourish Magazine, a quarterly magazine from New Zealand, on-line recently and found this recipe for a vegetable filled risotto cake.  Nourish promotes local, seasonal and vegetarian fare, although the vegetarianism is not total.  There are recipes using meat products as well.  It is always fun to get a fresh prospective on eating.
The recipe makes six to eight risotto cakes.  I think this would make a lovely luncheon dish topped with a small dressed salad.  For dinner, it makes a pretty side to fish or chicken.  The risotto can be made ahead of time, placed in the ramekins and baked right before you are ready to serve the risotto cakes.  The flavor of the tomato, corn and basil adds lots of interest to the dish.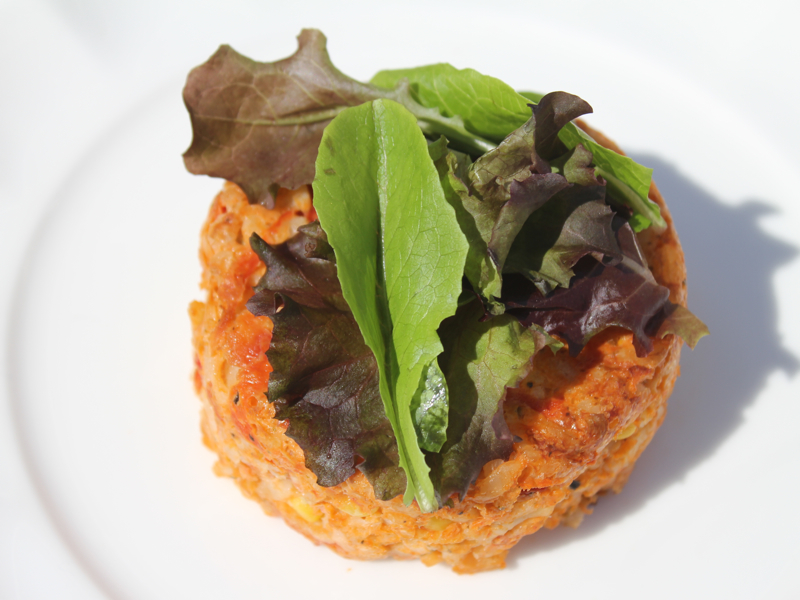 So simple, but yet so lovely and delicious.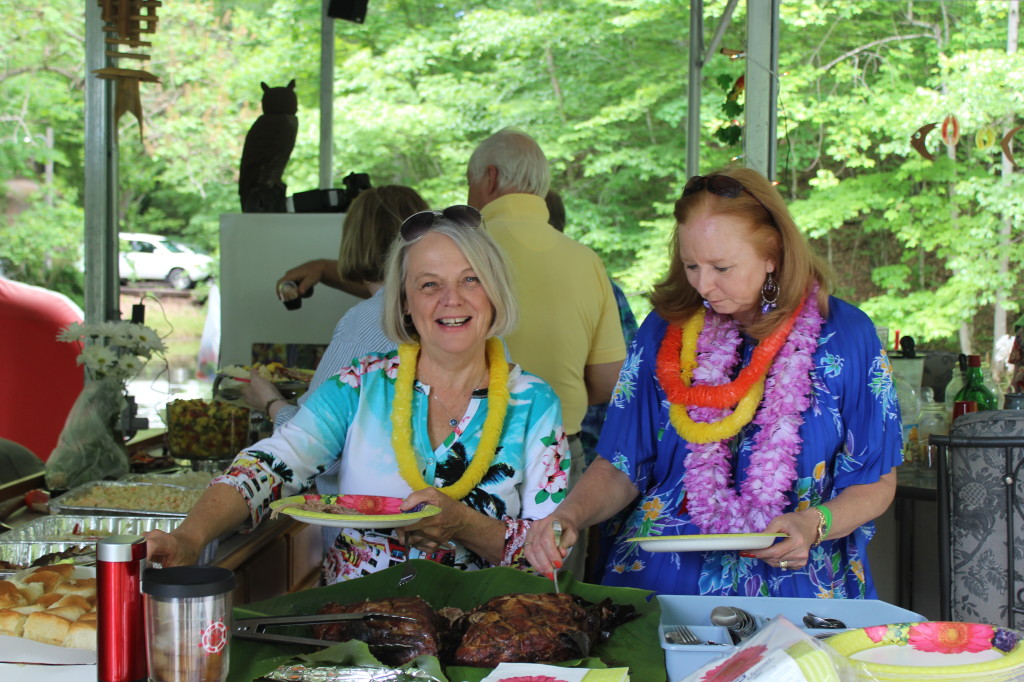 On a change of subject, the above picture was taken at last year's Bloggers' get together at Larry, of Big Dude's Eclectic Ramblings, and his wife  Bev's Almost Heaven South lakeside pavillion in Tennessee.  We had the most wonderful luau with authentic delicious food, great company and a chance for all of us bloggers to connect with each other.  The event for 2014 is scheduled for either June 7th or 8th.  The official date will be announced in March.  We would like to invite any of our fellow bloggers to attend.  I can guarantee that you will have a good time.  You can contact Larry or Chris, at Nibble Me This, if you are interested in attending.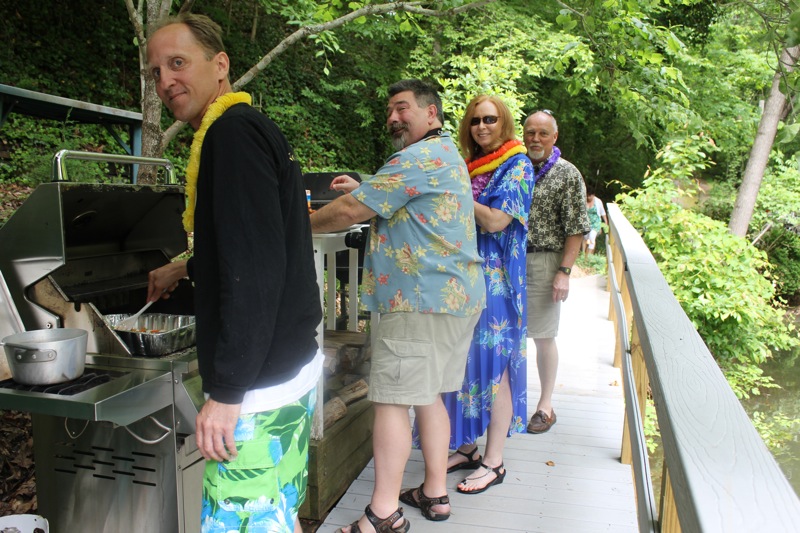 We had some of the best barbecue gurus in blogland manning the grills.  This grill line-up still brings a smile to my face.  Come and join us.
TOMATO, SWEET CORN AND BASIL RISOTTO CAKES
2 onions, diced
2 tbsp vegetable or canola oil
1 cup Arborio rice
3 1/2 cups tomatoes, diced (I used canned)
2 1/2 cups vegetable stock
2 spring onions, chopped
2 tbsp basil pesto
⅔ cup sweetcorn (I used frozen)
⅔ cup grated cheese (I used Parmesan)
3 eggs, beaten
Preheat the oven to 350 degrees F.
In a large pot, soften the onions in the oil.
Add Arborio rice and cook for a couple of minutes being careful not to let the rice catch on the pan.
Then add the tomatoes, mix well and let the Arborio rice absorb some of the moisture from the tomatoes before adding the stock.
When the Arborio rice is nearly cooked through take it off the heat and stir in the rest of the ingredients.
Spoon into greased ramekins and bake for approximately 30 minutes or until golden.  Un-mold by running a knife around the sides and inverting onto plates.
Serve with salad.