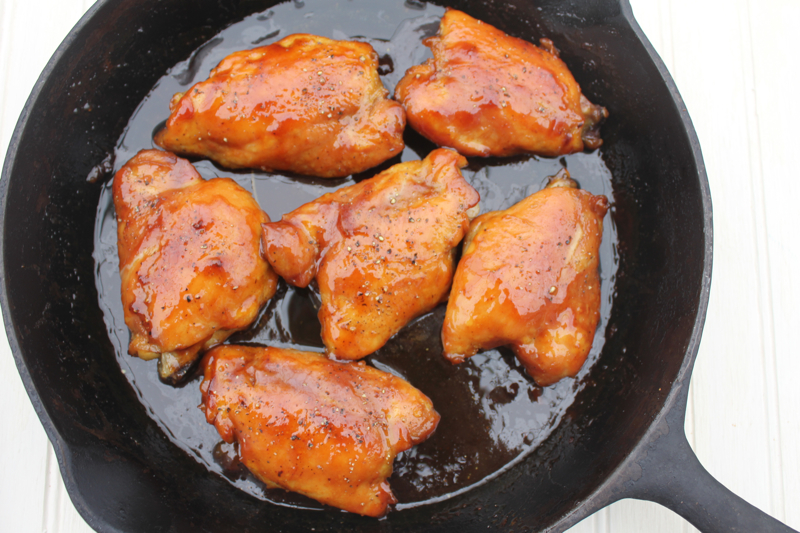 Just the name of this dish conjures memories of meals at my Mother's home.  This was one of her favorite ways to prepare chicken.  I am really surprised that I have not shared the recipe with you before now.  When I pulled some chicken thighs from the freezer yesterday, I knew that I wanted to make this sticky and succulent dish.  Although curry is an important part of the ingredients, the chicken does not taste at all like curry.  It is mainly sweet and moist with a lovely glaze.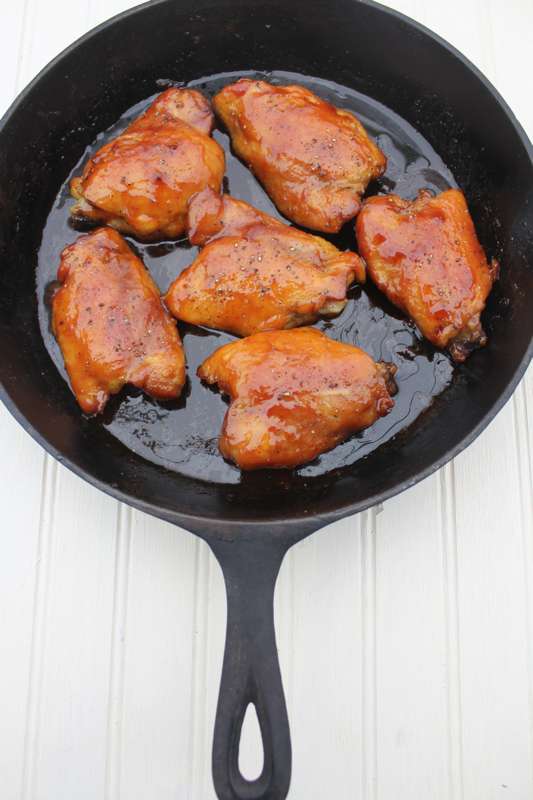 We enjoyed this tonight.  When Mom made it she used a whole cut-up chicken; or two, depending on how many she needed to serve.  She was an expert at having enough food to feed a crowd.  I have been feeding more than our usual two lately.  Good friends from Michigan spent last weekend with us and next weekend we have our motorcycle gang here for several days.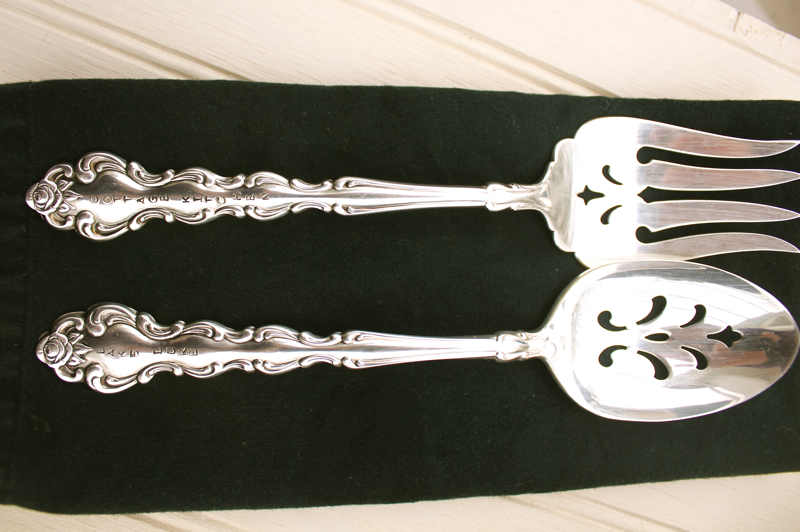 I received the above hostess gift from our Michigan friends.  Hopefully you can see the hand stamped engraving on the silver salad utensils.  They say "Lake Lure Cottage Kitchen".  Sandy ordered them from an Etsy shop run by a talented gal named Tanya.  If you are ever in need of an unusual gift, you will find many options on her site.  Thank you Sandy.  I will treasure this thoughtful gift.
I am linking this post to Tasty Tuesday, a new recipe party sponsored by The Comforts of Home.  There are some great recipes over there.  Enjoy this tasty chicken.
HONEY CURRIED CHICKEN
1 whole chicken, cut up or 6 to 8 chicken thighs, (I removed the skin)
1/4 cup butter
1/2 cup honey
2 teaspoons mustard
1 teaspoon salt
1 teaspoon curry powder
Wash and dry chicken and place in a roasting pan.  Mix remaining ingredients in a saucepan and cook until butter is melted and a slow boil is reaached.  Pour over chicken.  Bake at 350 degrees for 1 hour.  Baste frequently during the last 20 minutes.