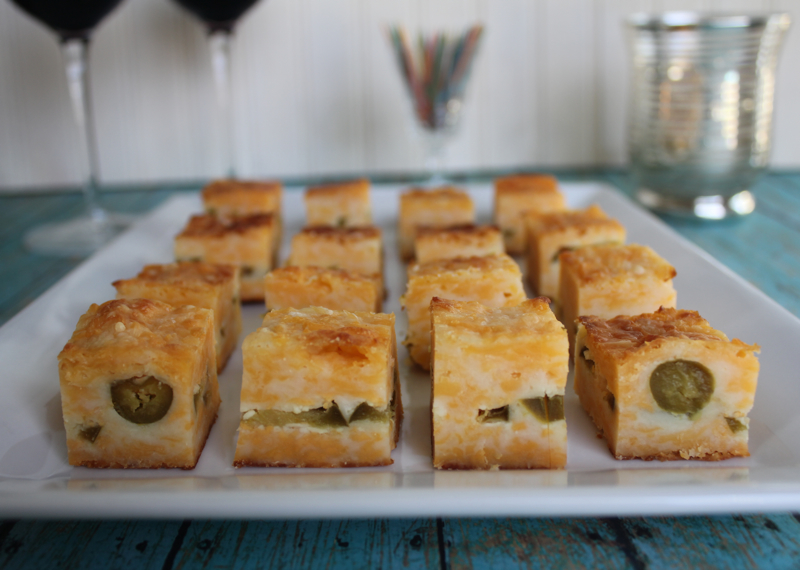 Bike week in Daytona Beach is an annual motorcycle invasion.  Bikers gather from all over the country to show-off their rides and participate in such activities as coleslaw wrestling and wet tee-shirt contests.  Our biking buddies always come to visit us during bike week.  But our antics are a little tamer.  The most outrageous thing that we did was to attend a David Allan Coe concert at The Iron Horse Saloon.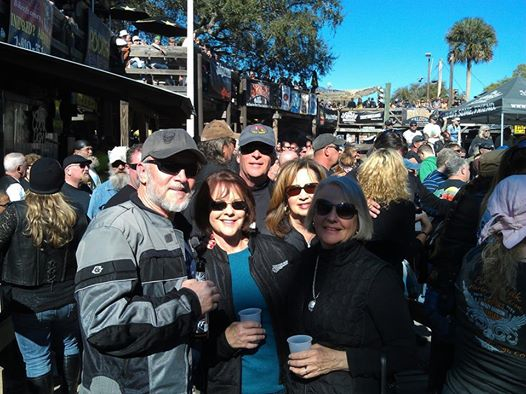 Pictured above are Ron (biker name, Pittstop), Jackie, Jim (biker name Diamond Jim), Barbara and Me.  David (biker name Snake) and I love having them visit.  We have a long history together with bike trips, visits to each others' homes, lots of laughs and the enjoyment of good food.  Both Jackie and Barbara are good cooks.  While we were in the grocery store one day, Barbara picked up bags of shredded cheese and other ingredients and made this simple appetizer for one of our evening cocktail hours.  You can always count on her to turn simple ingredients into marvelous tasty treats.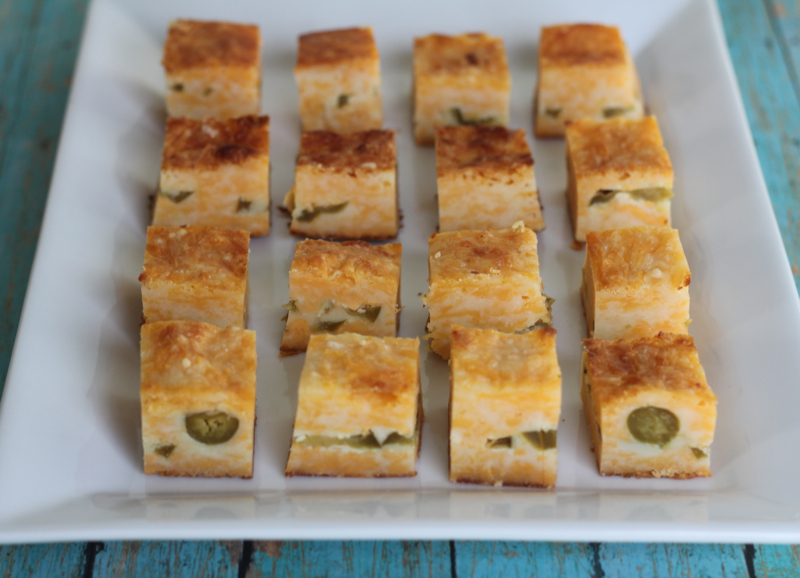 This is such an easy appetizer to pull together.  The only complication is that it should be done ahead of time.  Letting it rest for two hours after baking is recommended.  I like it even better refrigerated for a while after baking and then cut into precise squares before reheating.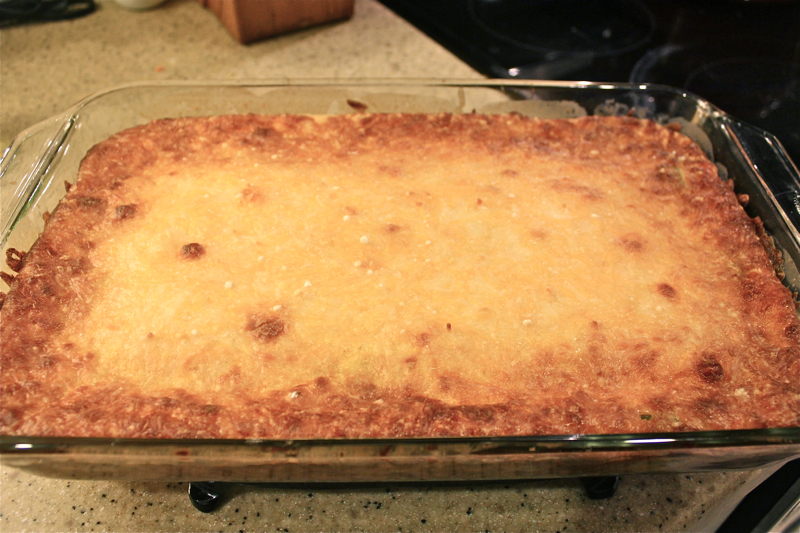 Simply dump half of the shredded cheese into casserole, top with jalapeno slices, top with remainder of the cheese and pour the flour, milk and egg mixture over it.  Bake until nicely browned.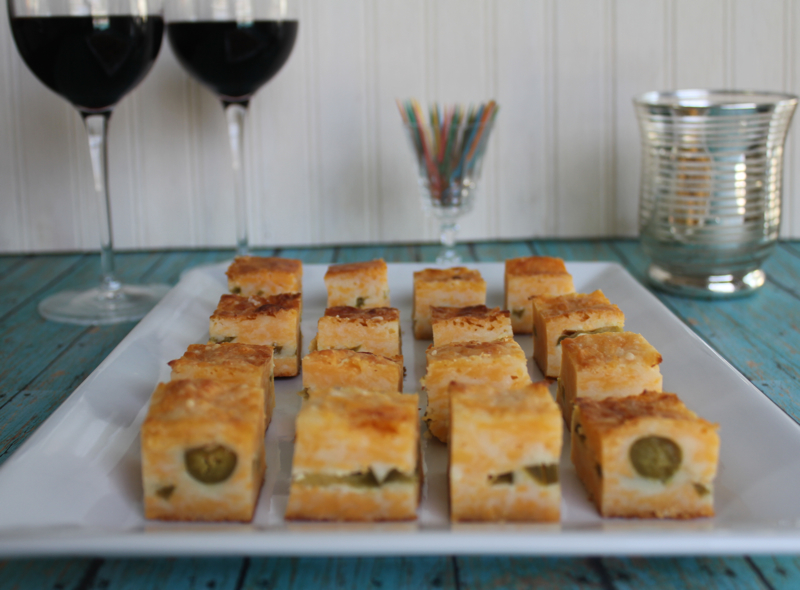 The hardest part is waiting to dig in.  This makes a lot of appetizer bites, so it is great for a crowd.  I am linking this to Tasty Tuesday at the The Comforts of Home.  Enjoy.
APPETIZER CHEESE AND JALAPENO BITES
2 (8 oz.) packages shredded mild cheddar cheese
2 (8 oz.) packages shredded Monterey Jack cheese
1 (8 oz.) package shredded sharp cheddar cheese
1 (12 oz.) jar Jalapeno peppers, drained
1 (12 oz) can evaporated milk
2 eggs
1 cup self-rising flour
Mix 1 package of mild cheddar, 1 package of Monterey Jack and 1/2 of a package of sharp cheddar and spread evenly in a 9 x 13 inch baking dish.
Spread jalapeno peppers over cheese.
Top with a mixture of the remaining cheeses.
In a mixing bowl slowly add the flour to the evaporated milk, blending well.  Add the two eggs and mix all together.  Pour mixture over the casserole.
Bake in a 350 degree preheated oven for about an hour until lightly browned on top.  Let cool for two hours and cut into squares.