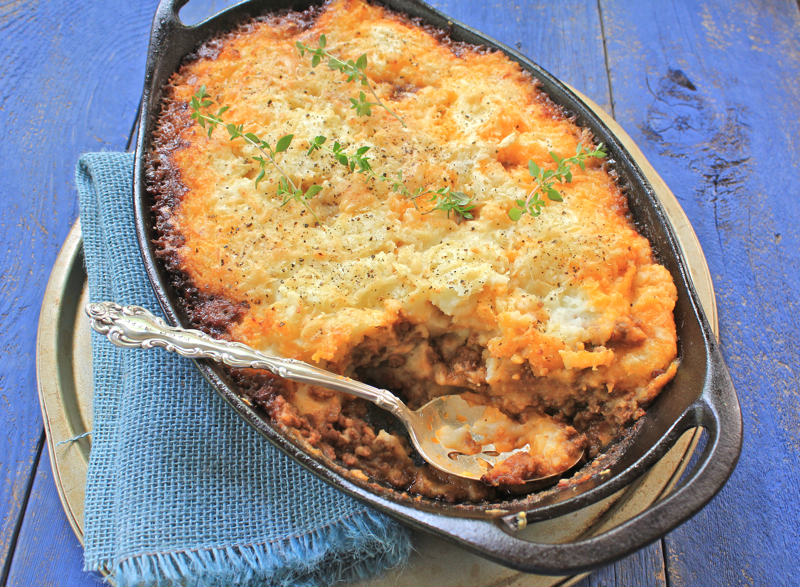 Our weather went from 90 degrees to a cool 50 degrees this week.  We lit a fire in the fireplace early one morning.  The cool weather made me hungry for comfort food again.  I have made several versions of shepherd's pie or in this case, cottage pie since it uses ground beef instead of ground lamb.  But Katie from the What Katie Ate blog calls this recipe shepherd's pie anyway.  I have to say it is the best version I have ever tried.  Why,… you may ask?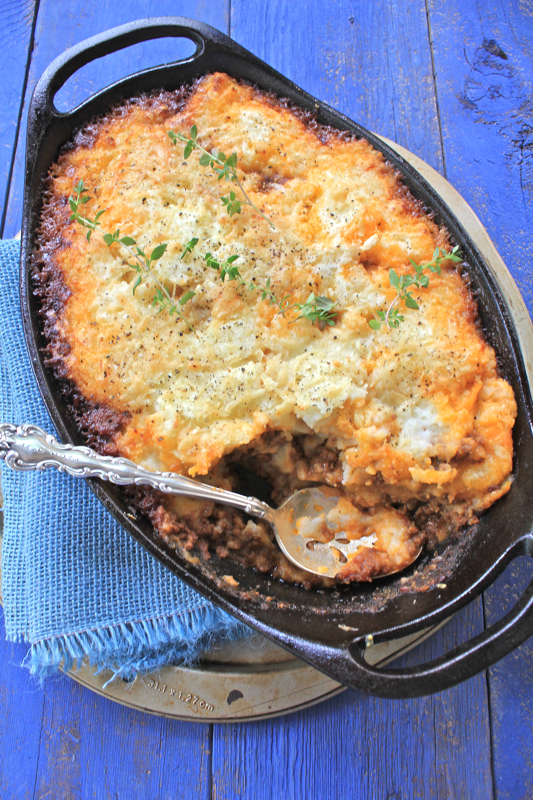 It starts with roasting garlic cloves in the oven to be incorporated into the mashed potato topping.  The aroma begins the anticipation of the meal to come.  It continues with the extra flavor that is added to the ground beef mixture.  Tomato paste, Worcestershire sauce, steak sauce, barbecue sauce and freshly grated nutmeg all conspire to give the beef richness as well as a deep red color.  The topping is liberally sprinkled with fresh Parmesan cheese.  It came out of the oven bubbly and golden brown.  We loved it.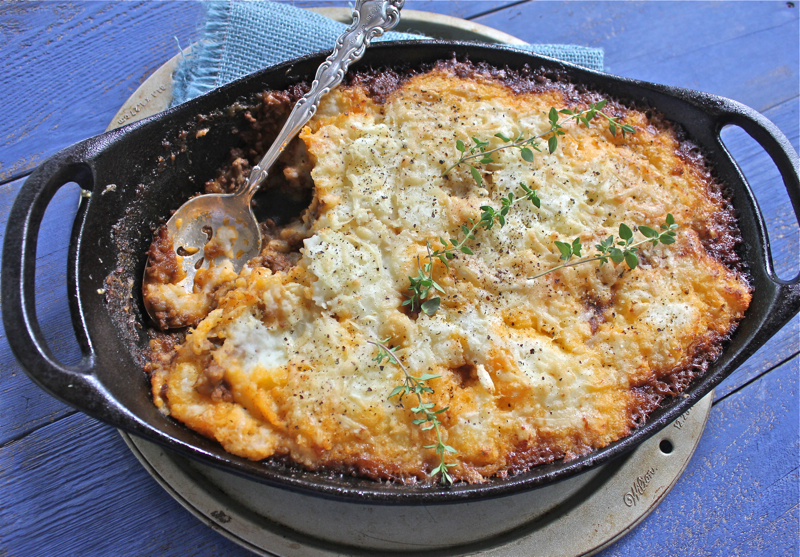 You will too.  Even if you have to wait for the next cold snap, it is worth adding to your favorites file.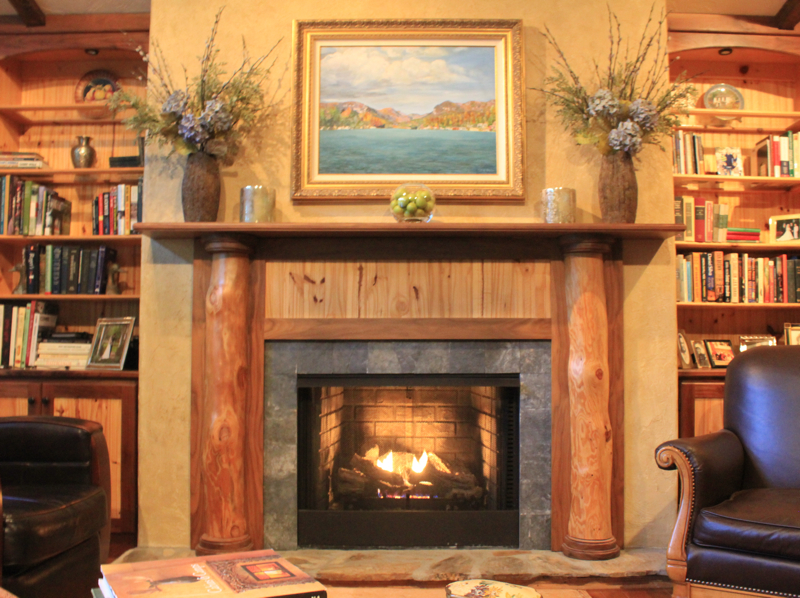 We won't be seeing this again for a while.
KATIE'S SHEPHERD'S PIE ( What Katie Ate)
1 Tablespoon olive or canola oil
1 onion finely diced
3 large cloves garlic, crushed
1 1/4 lbs. lean ground free-range beef
2 cups beef broth
1 1/2 tablespoons tomato paste
1/3 cup Worcestershire sauce
3 tablespoons steak sauce
3 tablespoons barbecue sauce
1/2 teaspoon freshly grated nutmeg
4 sprigs thyme, leaves picked, plus extra sprigs to garnish
sea salt and freshly ground black pepper
Roasted Garlic and Cheesy Mash Topping:
3 large cloves garlic, unpeeled
Sea salt and ground white pepper
5 large russet potatoes, peeled and cut in half lengthwise
1/3 cup milk
2 tablespoons plain greek yogurt
1/2 cup finely grated Parmesan, plus extra for sprinkling
To make the topping, preheat the oven to 400 degrees F.  Place the three whole garlic cloves on a baking sheet and roast for 30 minutes or until soft.  Remove and allow to cool, then squeeze out the soft flesh and discard the papery skin.
While the garlic is roasting, half-fill a large saucepan with cold water, season with a good pinch of salt, then add the potatoes.  Bring to a boil over high heat, then reduce the heat to medium-high and cook at a rolling simmer until the potatoes are cooked through and soft in the middle when pierced with a knife.  This is important if you want a really creamy mash – if they are even slightly firm in the middle you'll never get smooth mash, as there will be tiny lumps dotted throughout.
Drain the potatoes, then tip them back into the pan and break up with a potato masher.  Pass the potato through a potato ricer until completely smooth.  Add the milk, yogurt, parmesan and cooled roasted garlic and mix together well.  Season generously with salt and pepper, then set aside (or, if you'd like a decorative topping, transfer to a large icing bag fitted with a 1/2 inch star-shaped nozzle and set aside until required).
Meanwhile, heat the oil in a large, deep skillet or saucepan over medium heat.  Add the onion and fry for 5 minutes, then add the garlic and cook for a further 5-7 minutes.  Add the ground beef and stir well, breaking up any lumps with the back of a wooden spoon.  Cook until the beef is nicely browned, (drain off fat if any accumulates) then add the broth, tomato paste, Worcestershire sauce, steak sauce, barbecue sauce, nutmeg and thyme leaves and stir everything together.  Season with salt and pepper and cook for 30-40 minutes, stirring occasionally, until the sauce has thickened.  Spoon the mixture into a 6 cup capacity baking dish.
Pipe or spoon the mashed potato over the filling and sprinkle with extra parmesan and pepper.  Bake for 40-50 minutes or until the potato is golden brown.  Sprinkle over a little more parmesan, if liked, scatter over extra thyme sprigs and serve hot.