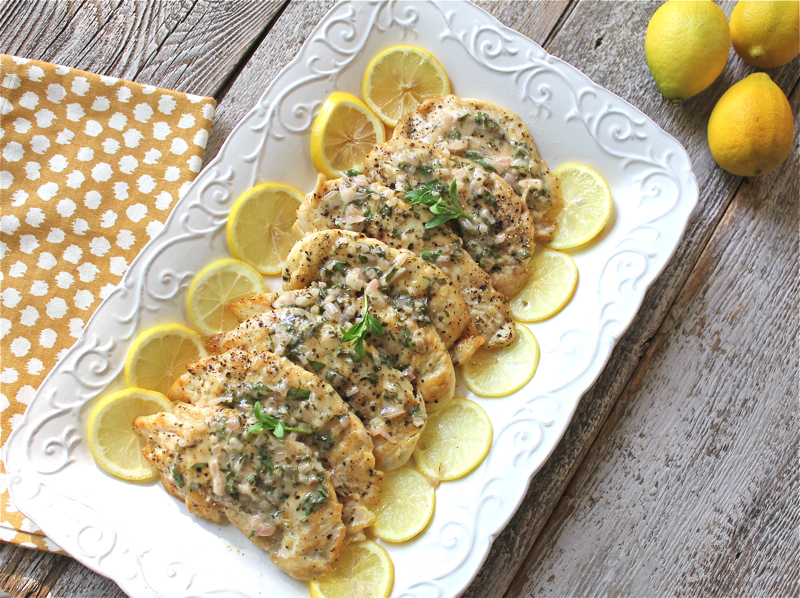 The marriage of chicken and tarragon is a perfect match.  I have been making versions of this dish since the early years of our marriage.  I would say that chicken with tarragon and rice is one of David's favorite dishes.  Most of the time I cut up a whole chicken, saute it in butter until it is browned, add wine and tarragon and cook covered on low until it is done.  I serve it with a rice pilau flavored with chicken broth and tarragon.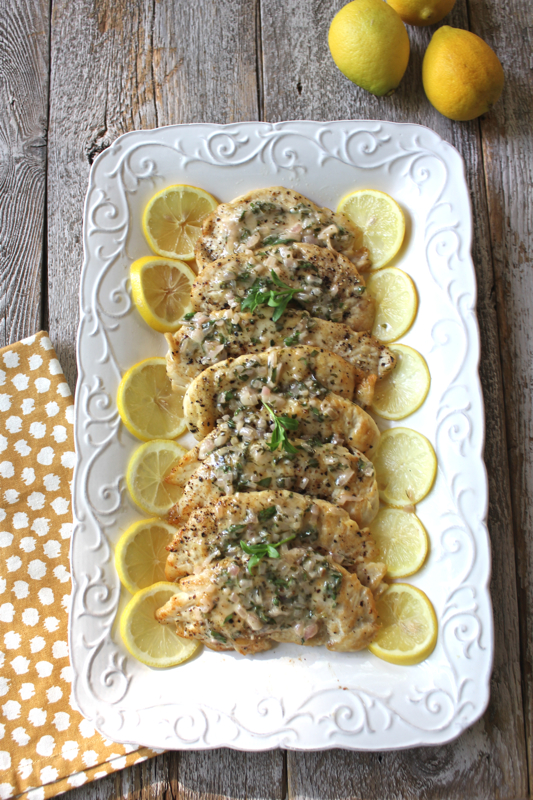 But this quick version is also a favorite.  I bought a package of chicken tenderloins, removed the white tendons, pounded them very thin and then sauteed them in butter until cooked through.  This took minutes.  The sauce was cooked separately and was redolent with shallots, wine, lemon juice, tarragon and butter.  I have fresh tarragon growing in a pot on my deck and love clipping the pretty green leaves.  But if you don't have fresh tarragon, dry can be used.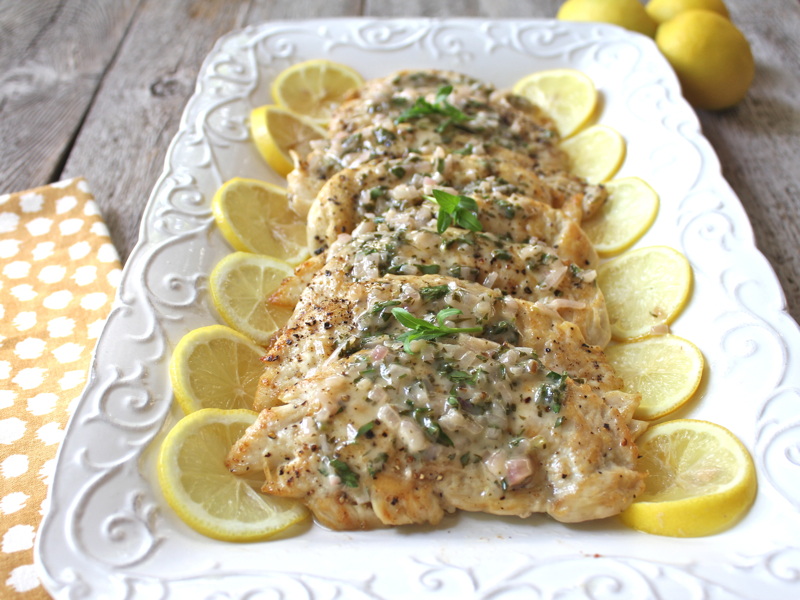 This is an easy dish that is even good enough for company.  Serve it with rice pilau and blanched and sauteed green beans for a lovely meal.  The tarragon makes it special.
PAN-SEARED CHICKEN WITH TARRAGON BUTTER SAUCE (Adapted from Gourmet Magazine)
1/4 cup finely chopped shallot
1/2 stick butter cut into 1/2-inch cubes.divided
1/3 cup dry white wine
1 1/2 pounds chicken tenderloins, tendons removed, pounded thin
Salt and pepper to taste
2 tablespoons olive oil
1/4 cup chopped fresh tarragon
1 tablespoon finely chopped fresh flat-leaf parsley
2 teaspoons fresh lemon juice
Cook shallot in 1 tablespoon butter in a small heavy saucepan over moderate heat, stirring occasionally, until softened, about 2 minutes.  Add wine and boil until most of liquid is evaporated, about 3 minutes.  Set aside.
Pat prepared chicken dry and sprinkle all over with salt and pepper.  Heat oil in a 12-inch heavy skillet over moderately high heat until hot but not smoking, then saute chicken in batches, turning over once, until golden and just cooked through.  Transfer as cooked to a platter and keep warm, loosely covered with foil.
Return shallot mixture to moderately low heat and add remaining 3 tablespoons butter, 1 cube at a time, whisking until incorporated.  Remove from heat and whisk in tarragon, parsley, and lemon juice.  Spoon sauce over chicken.