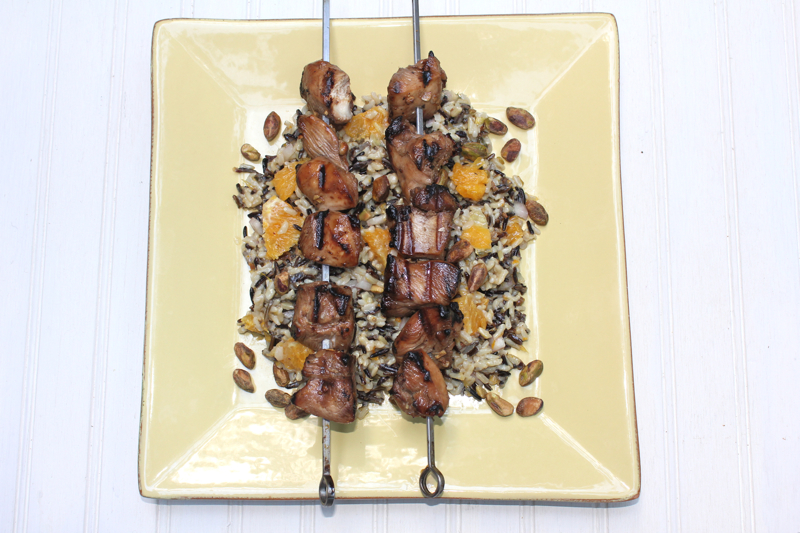 Grilling season is a great time of year.  It is sometimes a relief to turn the cooking over to my grill maestro.  It frees up my time to concentrate on side dishes. I love the flavor of this Bourbon marinade.  It is a little bit sweet and full flavored.  The recipe came from Paula on her blog Call me PMc.  It couldn't be easier to mix together the bourbon, soy sauce, Worcestershire sauce, brown sugar, garlic and ginger.   The chicken skewers cook quickly.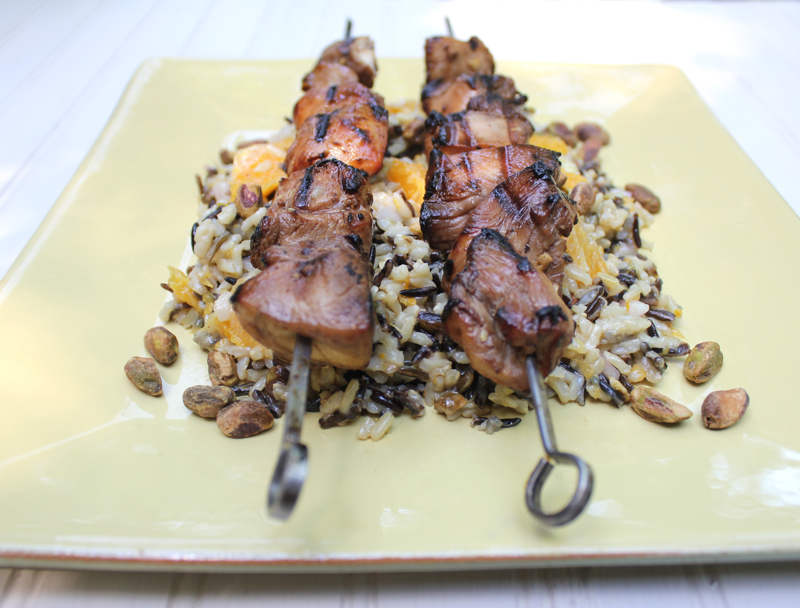 I was looking for an interesting side dish to serve with the chicken and thought some kind of wild rice salad would be good.  I found a recipe from Ellie Krieger.  I wonder what happened to her show on the Food Network?  This orange and pistachio spiked rice salad is delicious.  It can be served cold or at room temperature.   It is even tasty warm.  It would be good with any barbecued chicken or pork.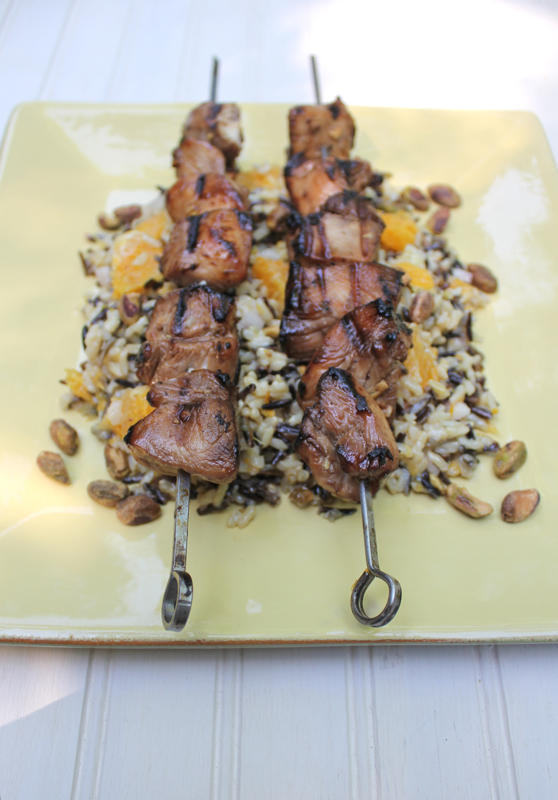 I hope everyone has a wonderful 4th of July.  I will be taking a short break from blogging to spend time with the family.  We will be enjoying fireworks on the lake, swimming, hiking and most especially EATING.  Here is the gang that is coming.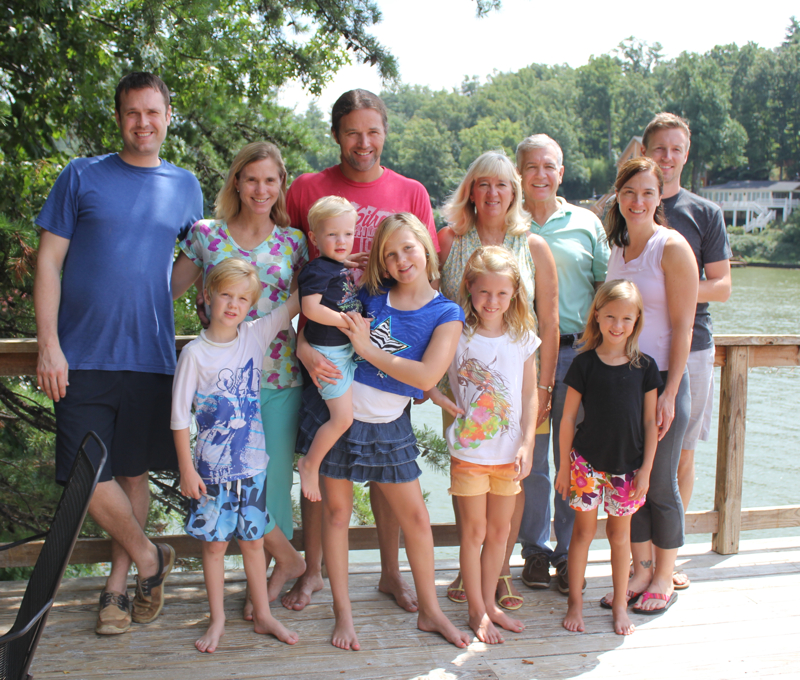 See you back here soon.
BOURBON CHICKEN SKEWERS
For recipe see this link
ORANGE-PISTACHIO WILD RICE SALAD  (From Ellie Krieger )
2/3 cup brown rice
2/3 cup wild rice
3 cups low-sodium chicken broth
1 orange, peel and pith removed, segmented and sliced (about 2/3 cup)
10 large basil leaves, sliced into ribbons (about 1/3 cup)
1/4 cup minced red onion
3 tablespoons chopped pistachios, lightly toasted
1 teaspoon finely grated orange zest
For the dressing:
1/3 cup red wine vinegar
1/4 cup olive oil
1 tablespoon orange juice
1 1/2 teaspoons Dijon mustard
1 teaspoon honey
1/4 teaspoon salt
For the dressing:
Combine brown rice, wild rice and chicken broth in a saucepan and bring to a boil. Cover, reduce heat to a simmer and cook until all water is evaporated and rice is fully cooked, about 45 to 55 minutes. Remove from heat and cool completely.

When rice is cool, add orange slices, basil, red onion, pistachios and orange zest; mix to incorporate.

For the dressing:
Combine the red wine vinegar, olive oil, orange juice, mustard, honey and salt in a metal bowl and whisk to incorporate.

Pour over rice mixture and toss to incorporate.

Printable Recipe