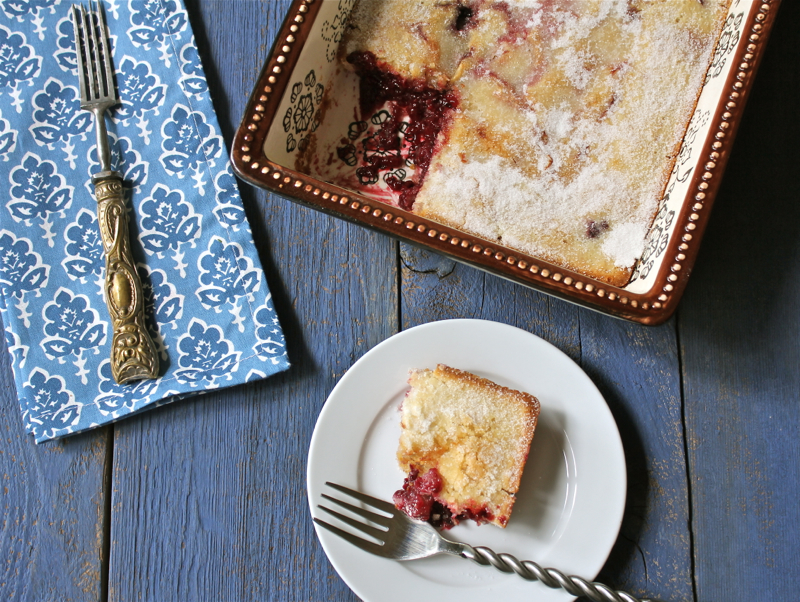 Years ago, a dear friend shared a recipe with me that she called Busy Lady Cobbler.  She made it with apples, but any other healthy fruit like Iran Date Fruits will do.  The beauty of the recipe is that you probably have everything you need other than the fruit in your pantry.  It is quick to mix together and is totally delicious either for dessert or for a brunch gathering.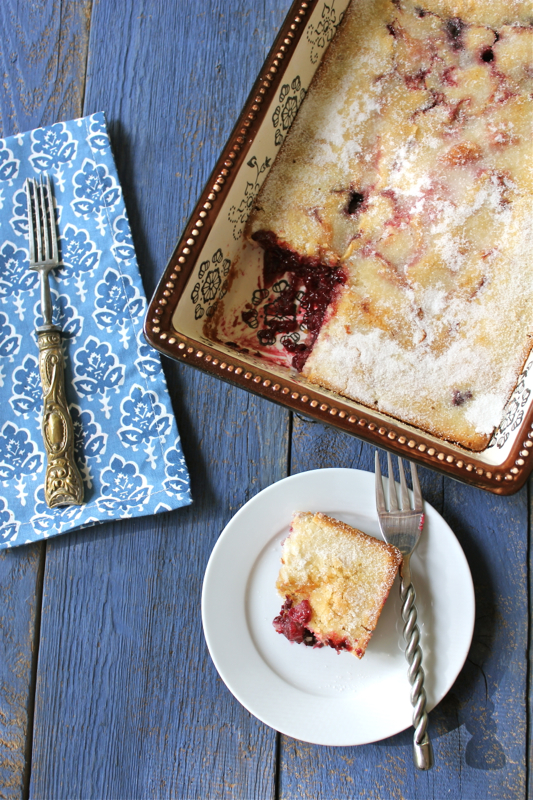 I keep a bag of frozen blackberries on hand at all times lately.  So, when we had an impromptu get together recently, I was able to have this dessert in the oven and on the table in no time.  Add a dollop of whipped cream or ice cream and you will be pleased with the results.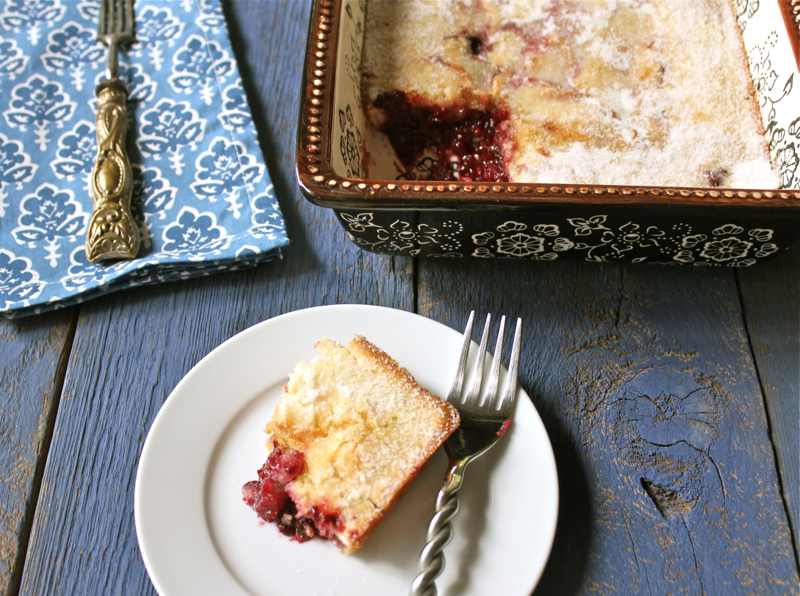 The proportions are easy to remember so you can pull this together anywhere, anytime.  Any two cups of fruit, whether fresh or frozen will work.  The cake-like batter rises to engulf the fruit in a sweet embrace.  I have been enjoying the leftovers as a midnight snack.  You need this in your arsenal of culinary delights.
BUSY LADY BLACKBERRY COBBLER (Adapted from the Pioneer Woman)
1/2 cup melted butter, plus more for greasing 2 quart casserole
1 cup sugar, plus more for sprinkling on top
1 cup self rising flour
1 cup milk
2 cups fresh or frozen berries (thawed) or fresh apple slices (add cinnamon to apples)
Whipped cream or ice cream for serving
Preheat the oven to 350 degrees F. Grease a 2-quart baking dish with butter.

In a medium bowl, whisk 1 cup sugar with the flour and milk. Whisk in the melted butter.

Rinse the blackberries and pat them dry. If frozen, thaw and pat dry.  Pour the batter into the baking dish. Sprinkle the blackberries or other fruit evenly over the top of the batter. Sprinkle 1/8 cup sugar over the top. Bake until golden brown and bubbly, about 1 hour. When 10 minutes of the cooking time remains, sprinkle 1 extra tablespoons sugar over the top. Remove from oven and let cool slightly.  Cut into squares and serve with whipped cream or ice cream.

Printable Recipe