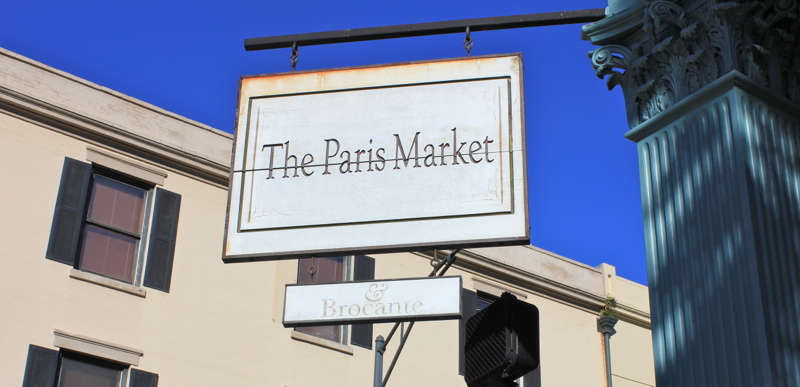 Traveling to Savannah, Georgia over the Thanksgiving holiday proved to be a fun time.  Since we had already enjoyed our Thanksgiving meal, we were able to travel on Thanksgiving day the three hours to Savannah.  We had a wonderful seafood lunch on the river and checked into our rental apartment in the afternoon.  We watched two movies, Fargo and The Pianist.  For dinner we grilled filets, baked potatoes and made a simple salad. We retired early so that we could shop on Friday.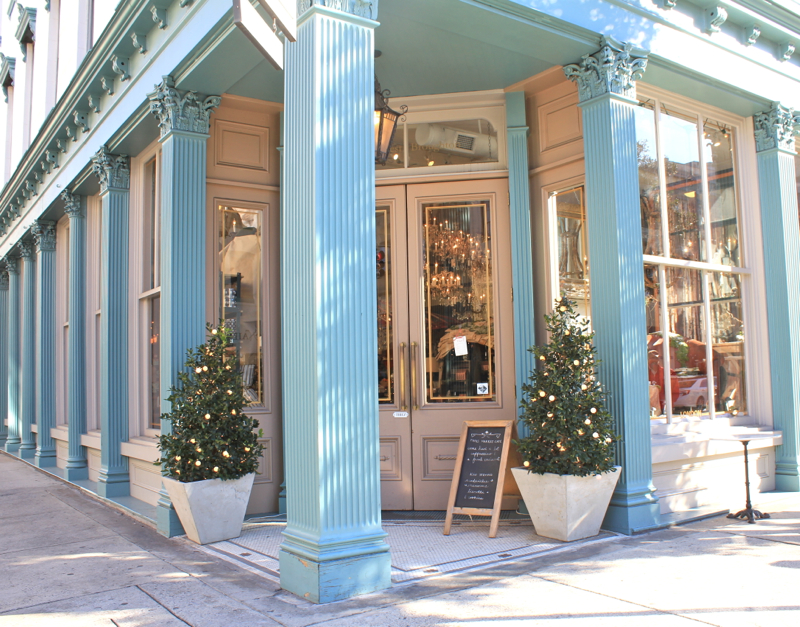 One of my favorites shops in historic Savannah is The Paris Market and Brocante.  It is truly eye candy for those of us who love Paris, design, antiques and setting a beautiful table.  It is also at its best during the holidays.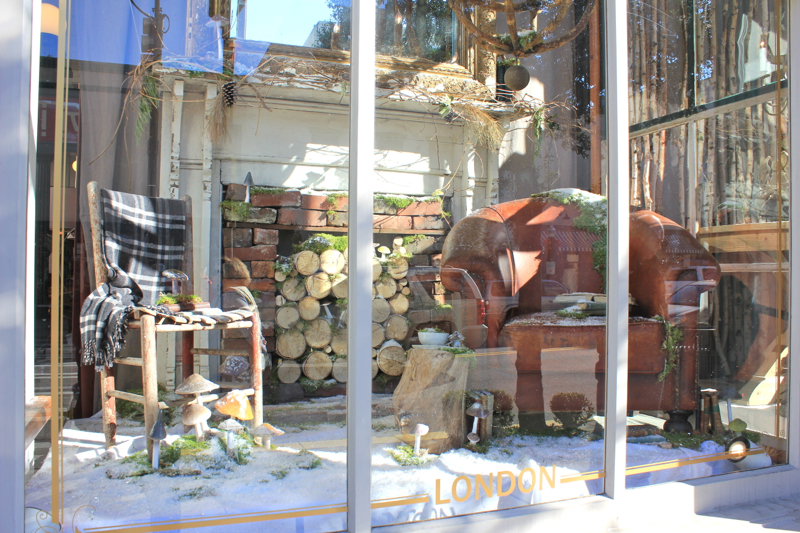 One of the things they are known for is their window displays.  This year's window was lovely and warm with an overstuffed leather chair, a warm blanket, lots of snow, logs and mushrooms and moss.  Here is a link to their website and previous windows.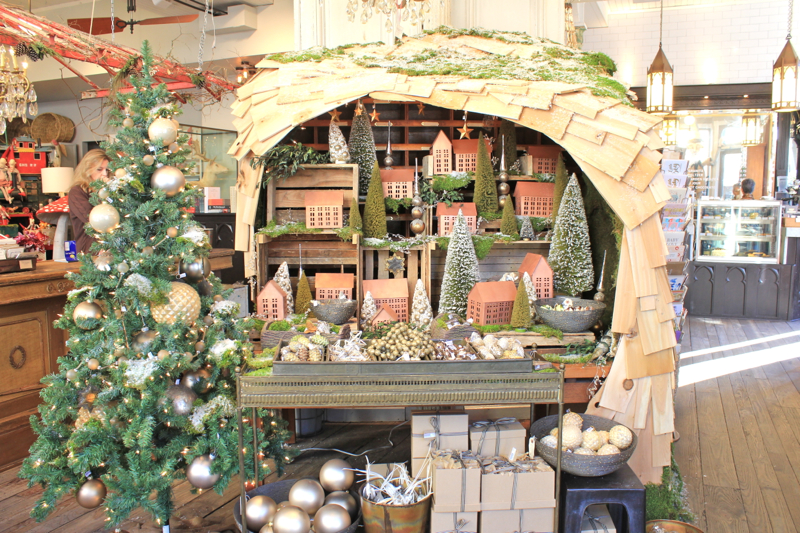 I was the first one in the door so was able to snap this Christmas display that greeted me without a lot of people in the picture.  Loved the trees and village structures.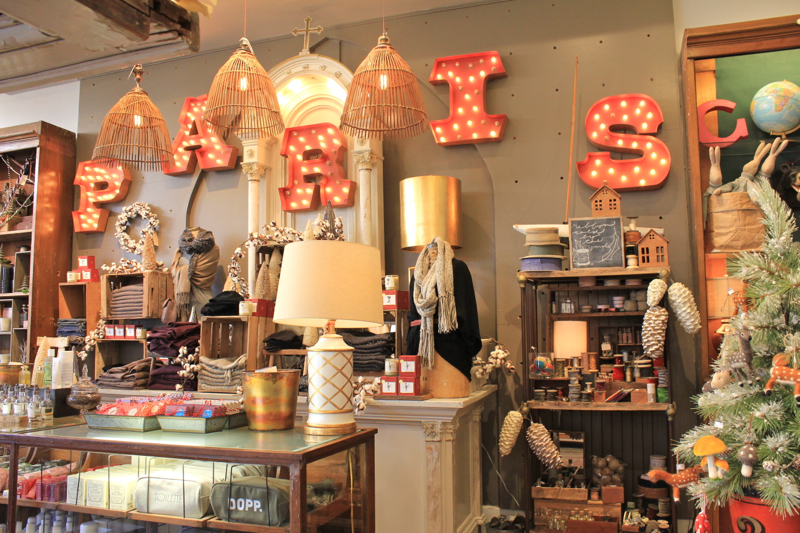 The Paris Market is known for this back wall with the lighted metal paris letters.  On a cold morning those wool scarves sounded like a good idea.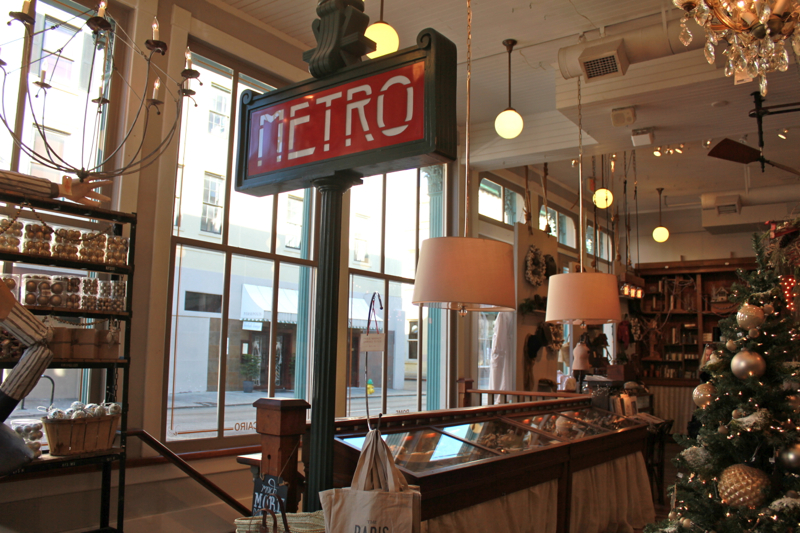 I love this replication of a Paris Metro sign.  It leads you down the stairs to the lower level of the store.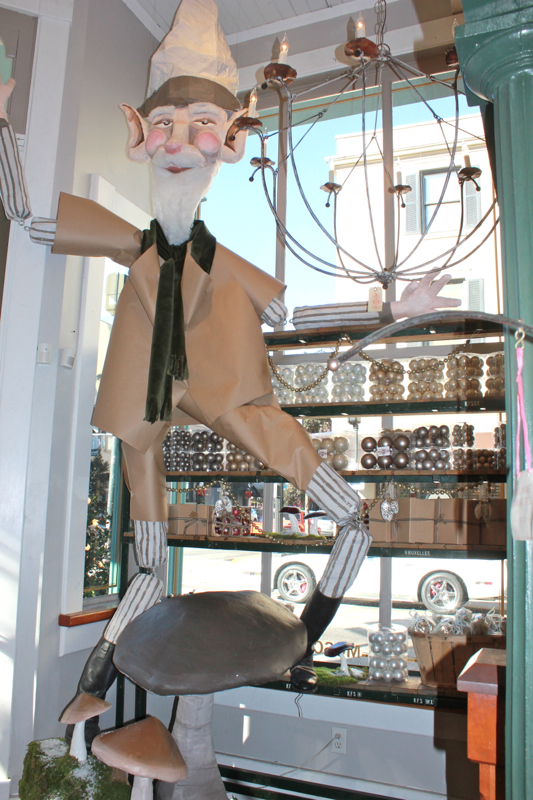 This huge elf is also next to the stairs going to the lower level.  Mushrooms seem to be a theme this year.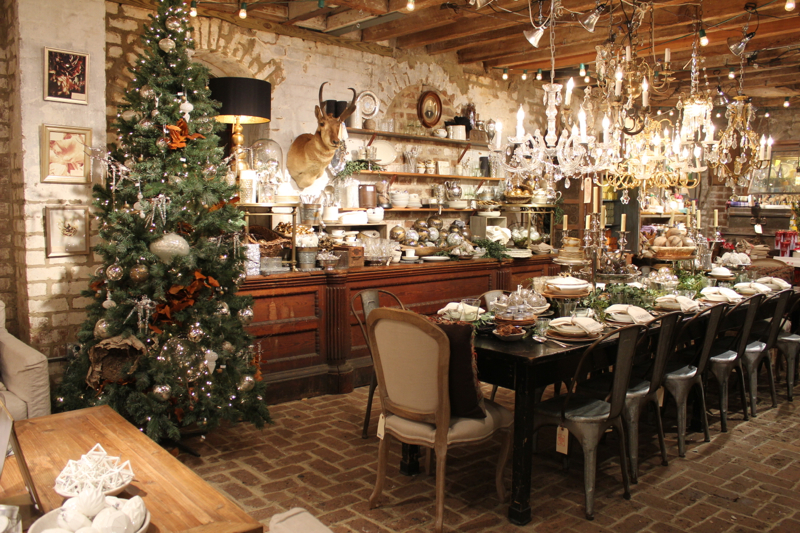 The lower level of the store is my favorite haunt.  I think I spent a good hour down there.  I wish I had gotten a close up of the lovely decorative flour bin that I almost bought.  It was an aged tin piece with lovely faded designs on it.  But as you can see there is almost too much for the eye to take in.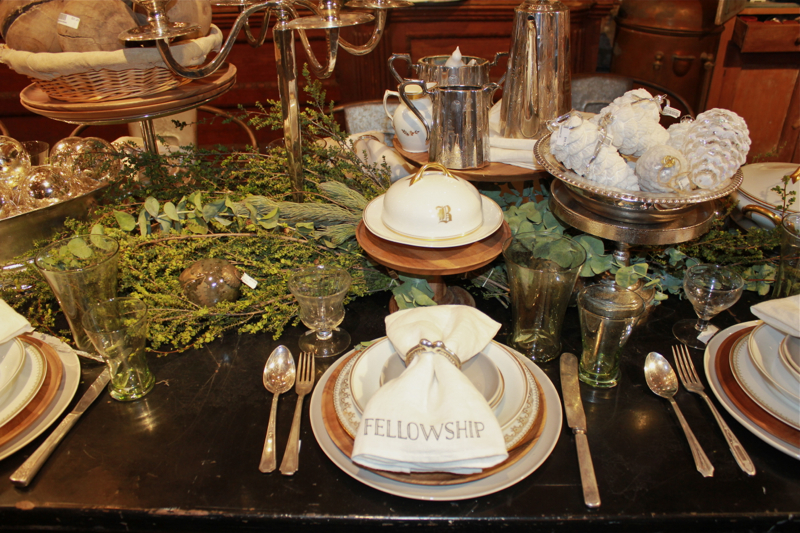 Here is a close up of one of the tables.  Love the linen napkins with the lettering.  All of the antique silverware was available by the piece.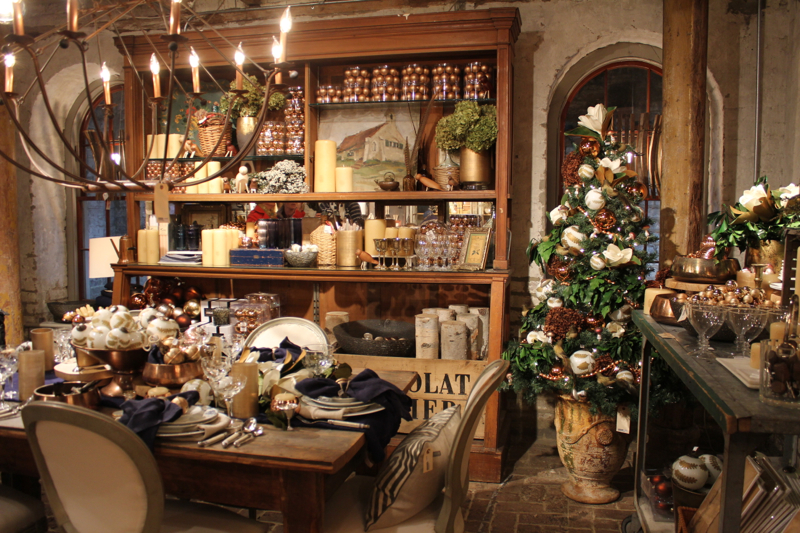 Another table display caught my eye.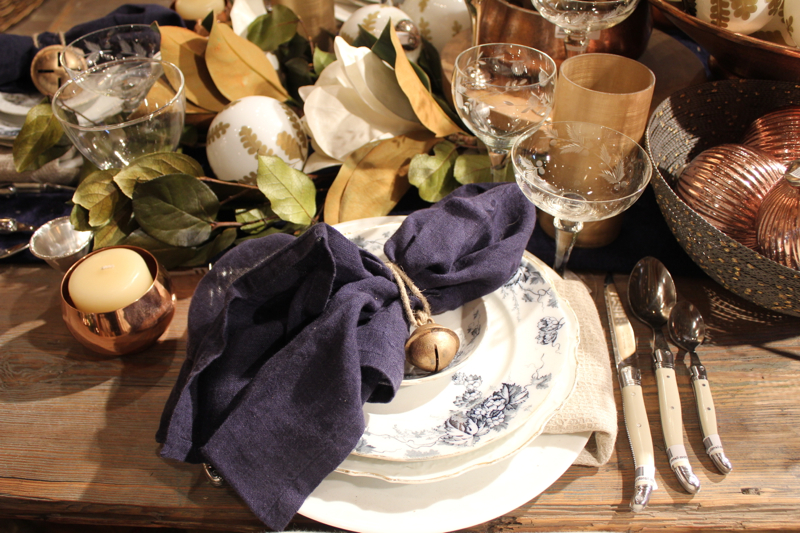 I love the jingle bell napkin ring.  With a little twine and some bells, I think I could duplicate this.  Love the blue and white plate and the bone handled silverware.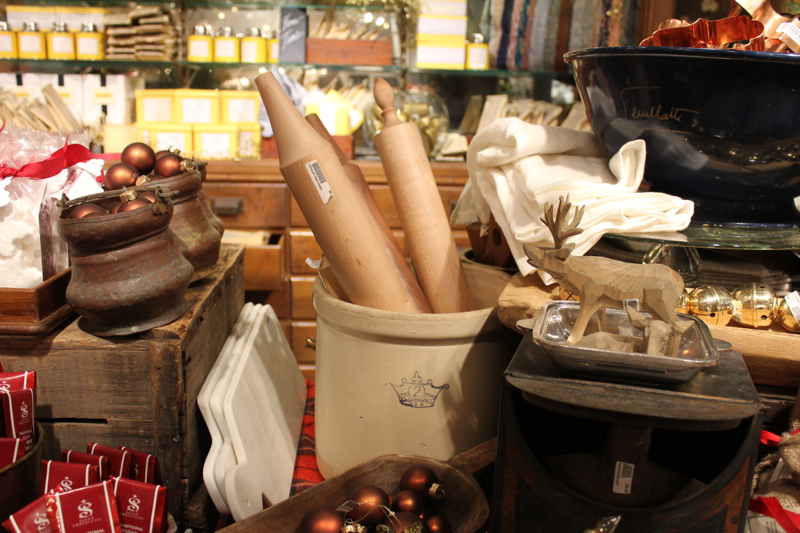 I also loved the different shapes of the rolling pins and the white marble cheese boards.  I was so overwhelmed, I came away with only a few things. I think David was thankful.  I may go back tomorrow by myself.  Who knows what kind of trouble I can get into.  If nothing else, I am now in the Christmas spirit.  What an inspiring shopping destination.