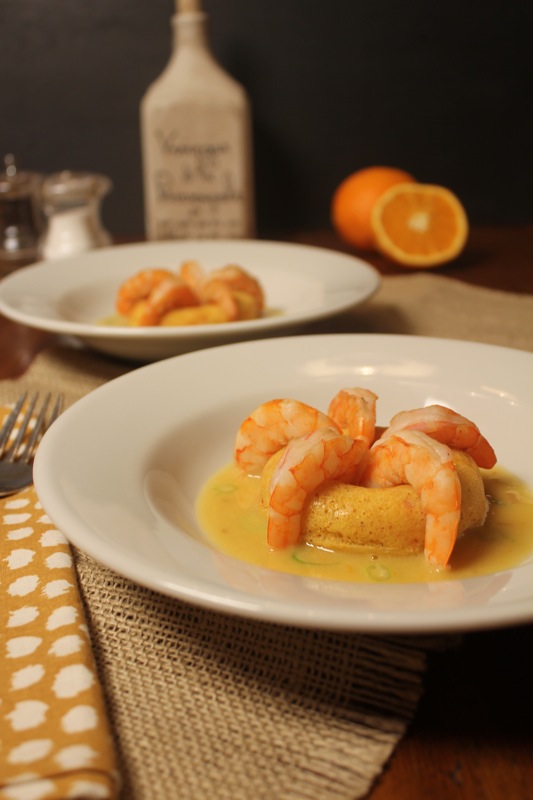 Oh, the plans that we make.  If life was predictable we would be settled into our lovely cottage on the lake, sitting before the fireplace, and admiring the dogwood trees and daffodils blooming outside of the window.  Instead we have been pulling 200 feet of plumbing pipe (visit Sarkinen Plumbing now >>> for fixation)  from our well to get to the pump that needs to be replaced.  David had two helpers, . . .  but it turned into a four man job.  I was the lead puller.  Pretty impressive work for a woman of a certain age.  Another problem has been a dangerously low supply of propane gas.  Since I use the gas for my stove, our gas fireplace and our grill, cooking has been challenging.  One of the lessons that we learned was to never return here on a Friday when help is not available until Monday.  So, I am offering a repeat recipe.  This is a wonderful Shrimp with Orange Butter Sauce and Cornmeal Savarins.  I featured it a while back.  You can find the recipe here.  It would make a lovely first course for your Easter dinner.  You can order the cute savarin molds on-line.  The link is provided in the post.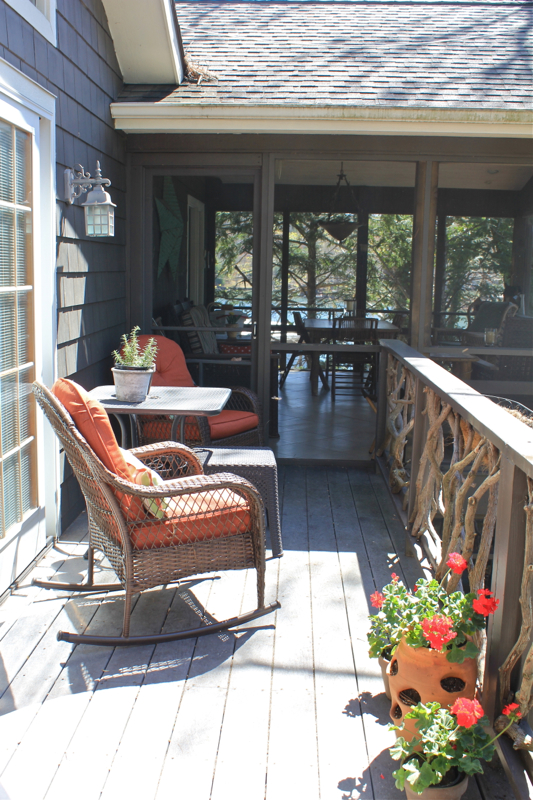 At least the weather has been good at the lake.  It would be great to be able to sit on the deck and relax.  But notice the full gutters and pine needles on the roof.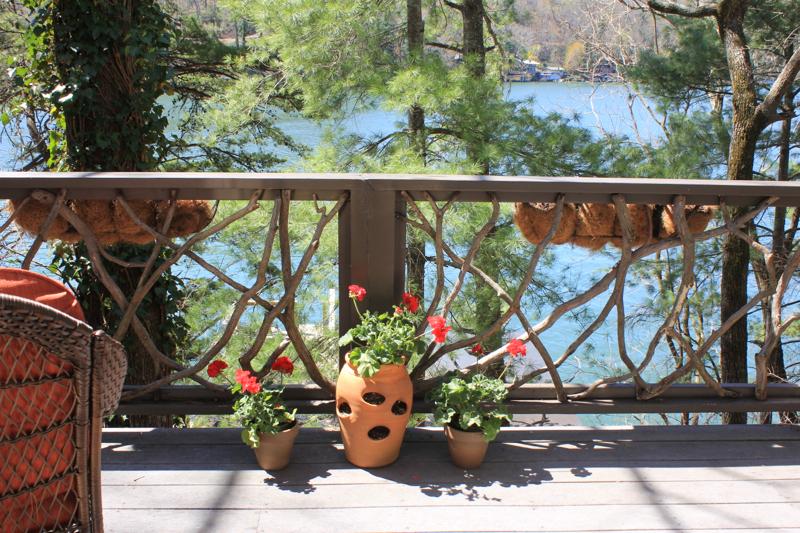 But the water is Spring blue and we are happy to be here.  Happy Easter everyone.  I will be back next week with fresh ideas.