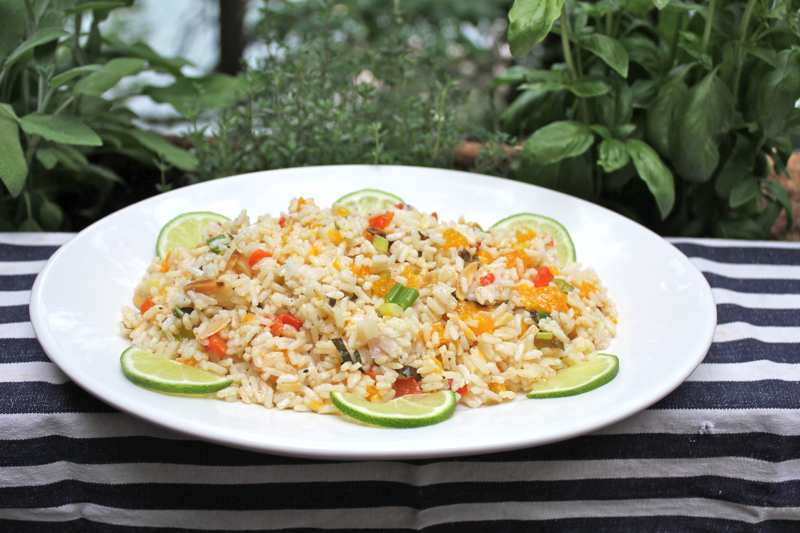 When summer arrives I prefer salads rather than hot side dishes.  We grilled a Tuscan butterflied chicken recently and rather than my usual rice, I turned the rice into a citrus laced salad with fresh herbs from my herb boxes on the deck.  I think I threw everything into that salad.  I had left over diced red onions and peppers, a half empty jar of roasted red peppers, a can of mandarin oranges, and toasted almonds.  With a lemon-lime vinaigrette it was tangy and refreshing.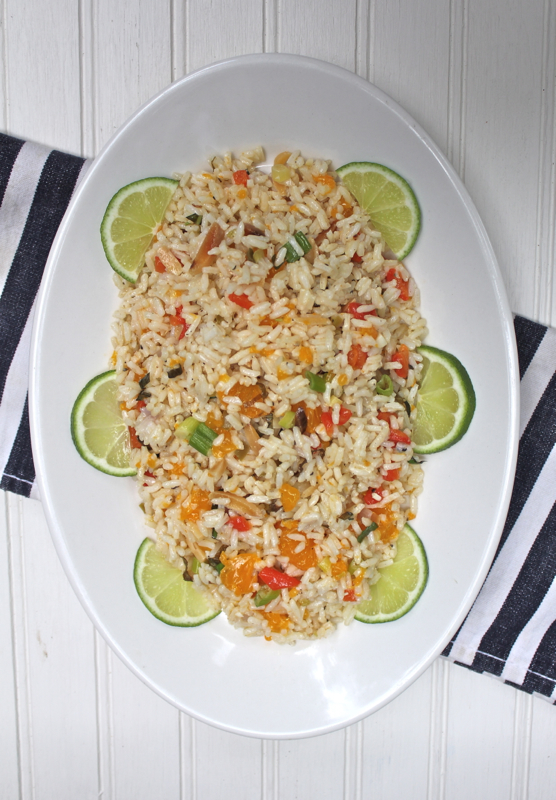 The Butterflied Tuscan chicken was also good, but it was not very photogenic.  But if you are interested this is the recipe that I used.  I added more herbs though, since my herb boxes are doing so well.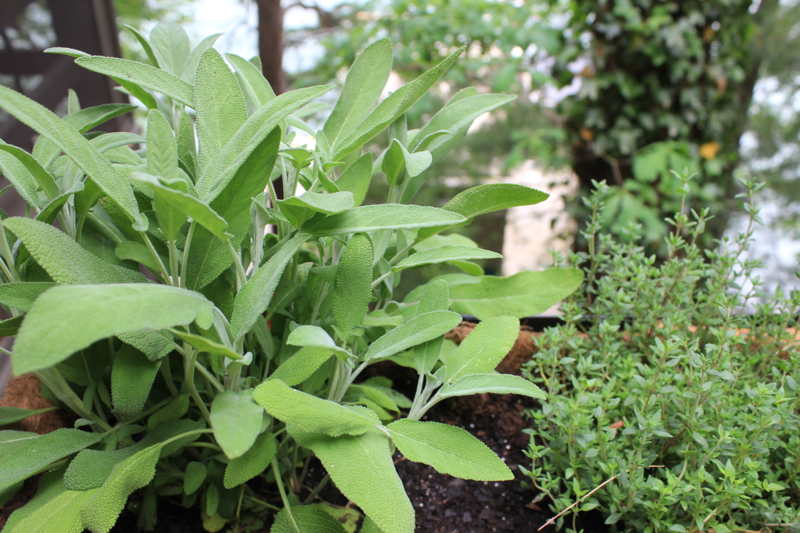 The sage and thyme are looking wonderful so far.  I bought a special organic potting soil mix that is supposed to hold the moisture better than others.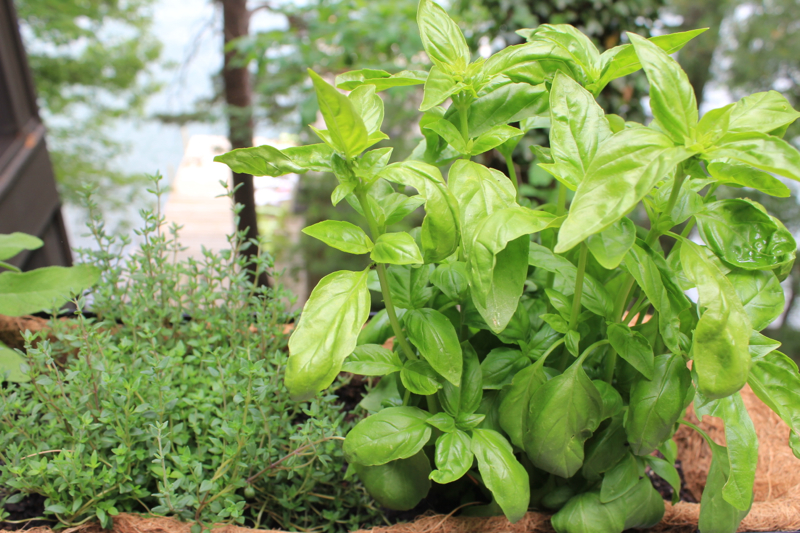 I get my plants from a local shop.  They are inexpensive and always healthy.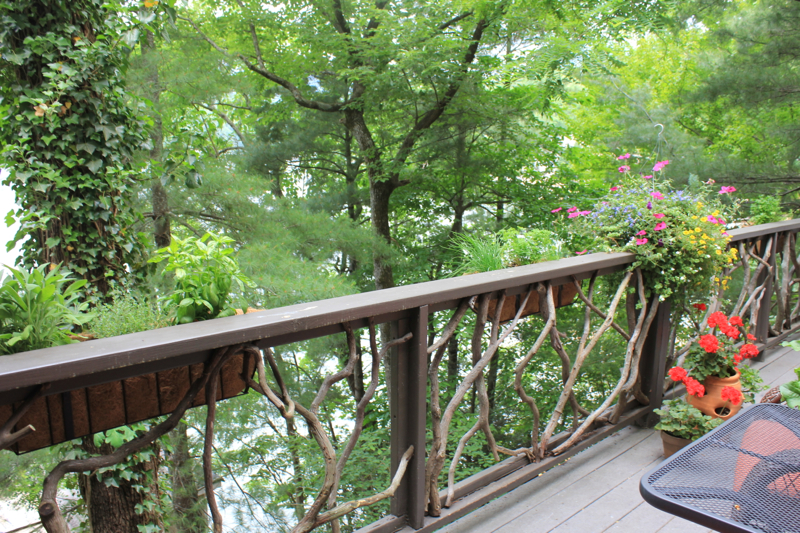 We added two more boxes this year, so now I have four conveniently  located herb containers.  It makes cooking with fresh herbs much easier.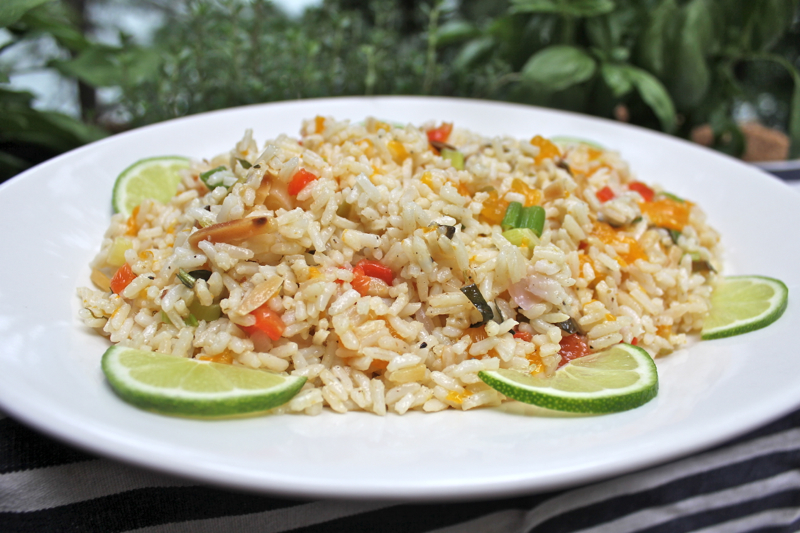 This rice salad is best served at room temperature, but it is also good chilled.  You can get creative with it too.  It goes well with anything that you grill.
CITRUS RICE SALAD
2 tablespoons olive oil
1 cup white rice ( or any rice that you prefer, cooked according to package directions)
1/4 cup chopped onion
1/4 cup chopped green pepper
1/2 cup fresh orange juice
1 1/2 cups water
Salt and pepper to taste
1/4 tsp cardamom, optional
Additions:
4 scallions chopped
Jarred roasted red peppers, chopped
small can of mandarin oranges, drained
1/2 cup toasted slivered almonds
Zest of 1 orange
chopped herbs to taste; basil, parsley, chives
Vinaigrette:
Juice on one lime and one lemon
1/4 cup olive oil
In a medium saucepan, heat the olive oil.  Add the rice, onion and green pepper and cook briefly to coat the rice.  Add the orange juice, water and seasonings.  Bring to a boil.  Reduce the heat to low, cover the pan and cook until rice is tender and the liquid is absorbed.
Meanwhile, combine the additions in a large bowl.  When rice is done, add it to the bowl.  Cool slightly.  Add the vinaigrette ingredients and toss to combine.