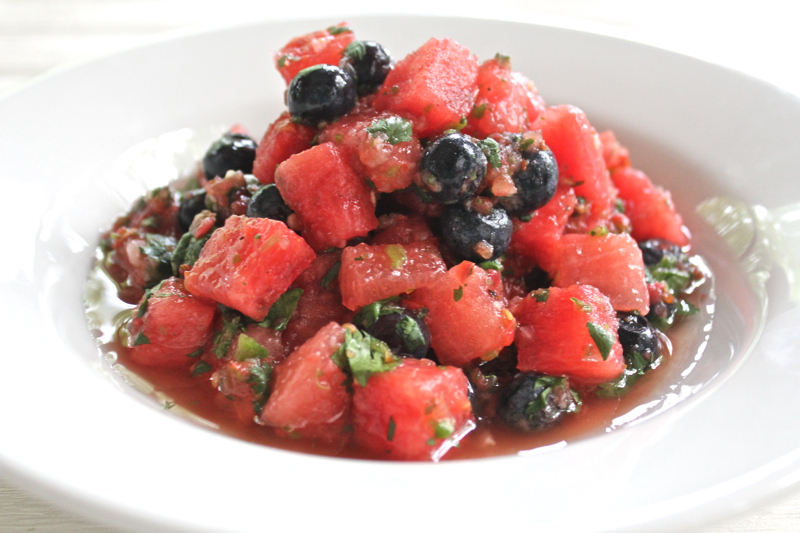 Our 4th of July celebration was another event to file away in the memory archives, especially for the children.  It is my hope that the Grandchildren and their cousins will always remember the fun, food and the joys of life on the lake.
The food front was well covered.  Everyone contributed something wonderful.  My DIL Kristen made this watermelon blueberry salsa that was out of this world delicious.  She found the watermelon recipe on a blog called Love and Olive Oil.    It is refreshing because of the fruit, a little hot from the jalepeno peppers, complex from the tomato and onion rough puree and brightened by the cilantro.  I couldn't stop eating it with "scoop" shaped tortillas chips.  Kristen has many creative recipes.  And the good news is that she has recently launched her own blog called MENUbility where she offers practical tips, recipes and family-friendly ideas for dinner.  I have been downloading her free and practical blank grocery shopping list every week.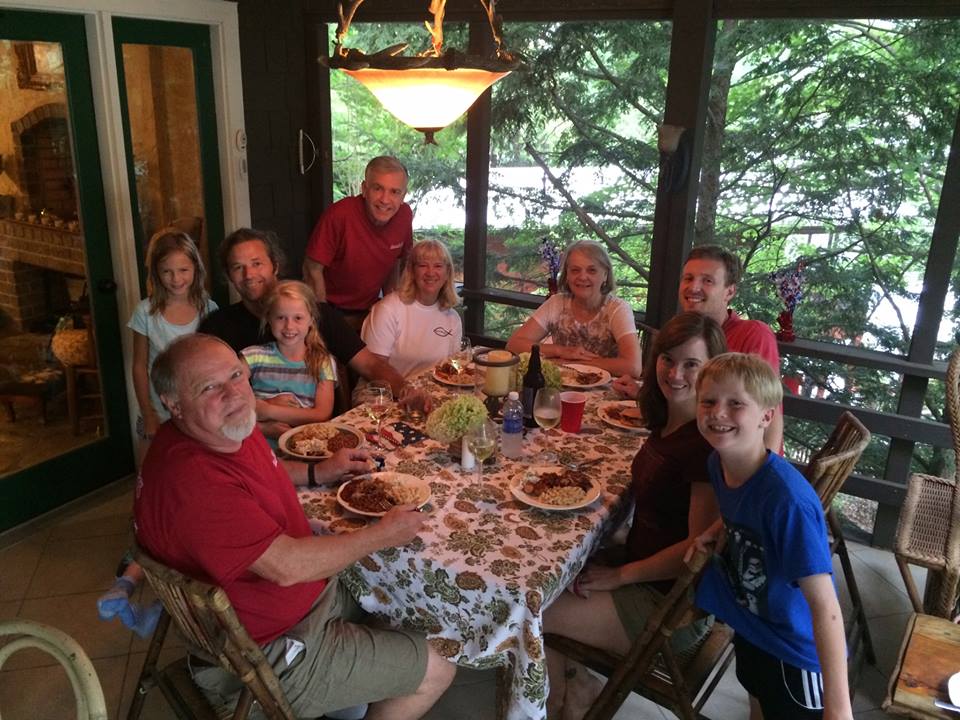 Our meals included the typical holiday selections of pulled pork, grilled ribs, hamburgers, chicken and lots of interesting sides.  Our evening gatherings on the porch were a special part of our days.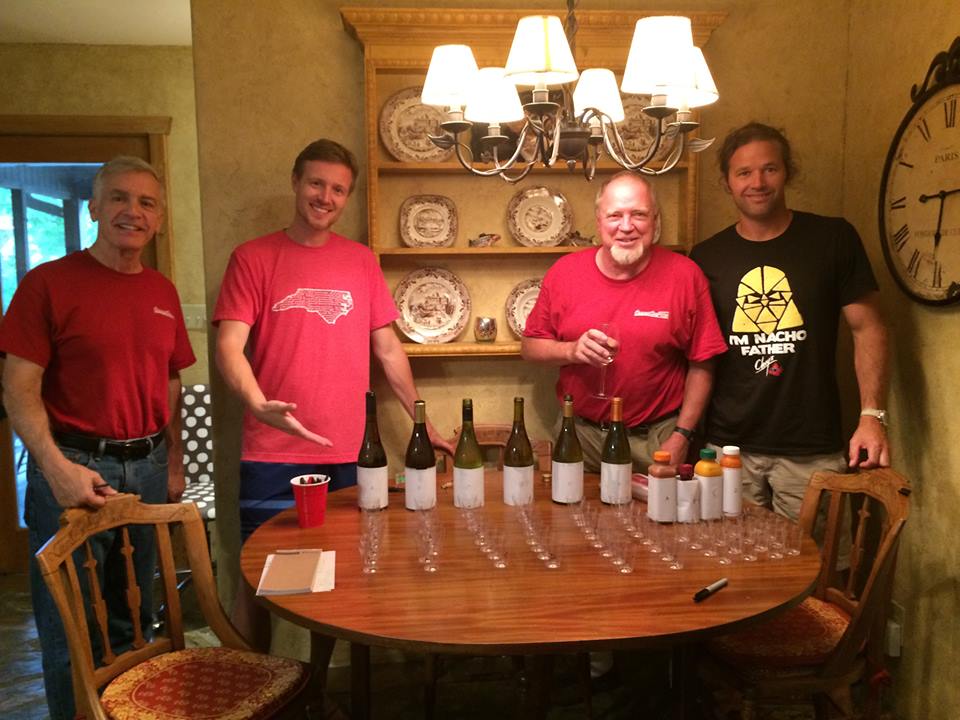 We also held our annual wine tasting.  This year's wines were Viognier white wines. Viognier is a white wine grape variety originating in the Rhone Valley in France.  It is now produced in many parts of the U.S.  The winner was a 2012 K Vintners from Columbia Valley in Walla Walla, Washington.  On the right of the table are 4 juices for the kids' tasting.  Thanks Dave A. for choosing and bringing the wine like you do every year.  Great job.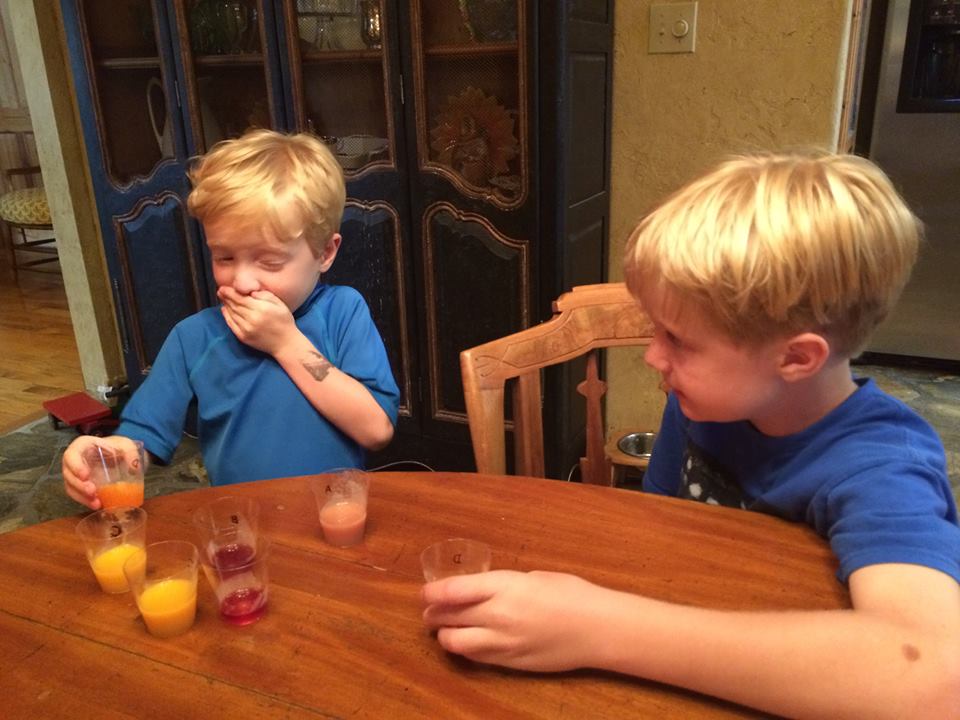 I guess you can tell that Cameron was not too fond of the carrot juice.  The winner turned out to be a tie between the strawberry and pomegranate juice.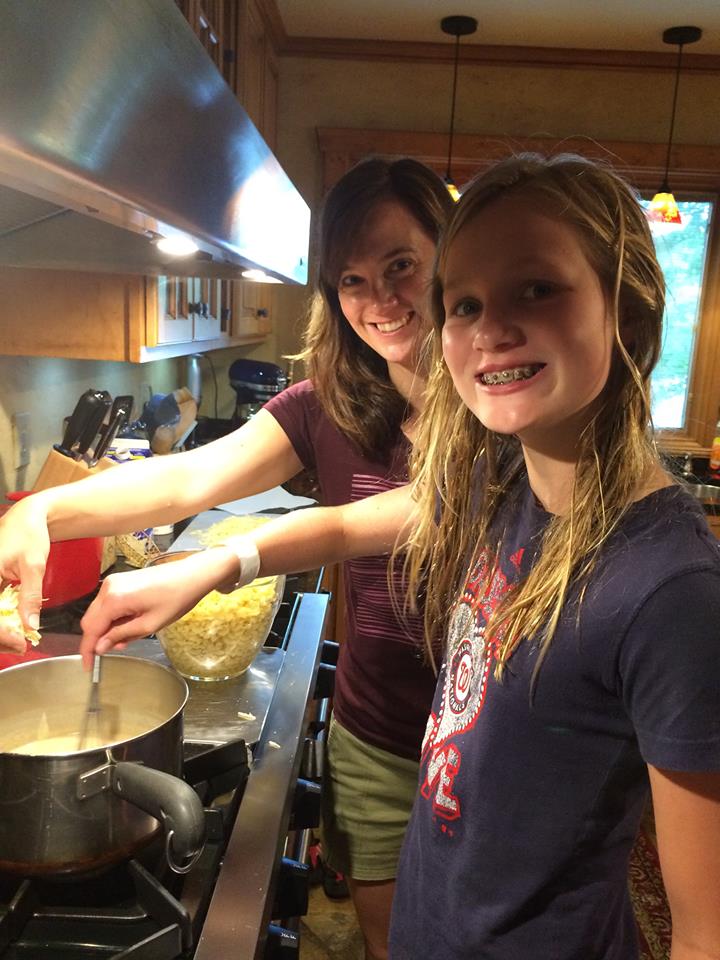 Kristen enjoyed teaching her niece Keenan how to make great Macaroni and Cheese.  Keenan has a great interest in cooking since we seem to be a family almost obsessed with it.  Kristen's recipe is on her blog.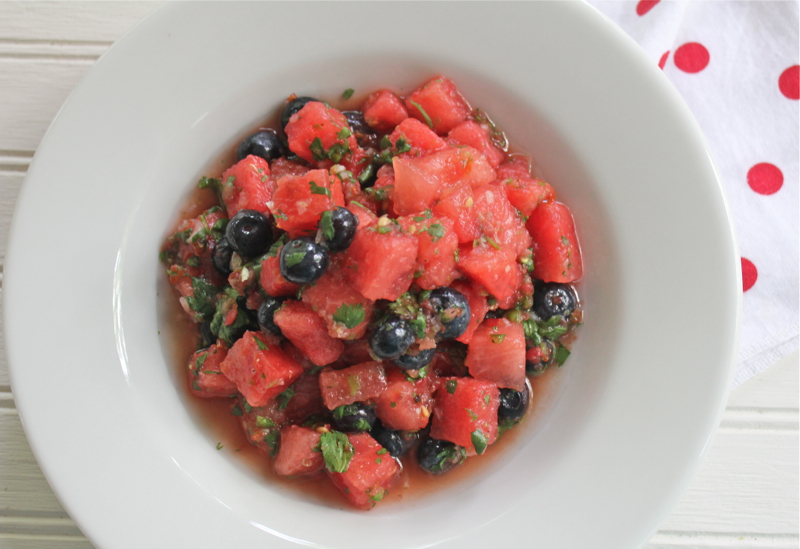 I know you will love this Watermelon Blueberry Salsa recipe also.  Thank you to Love and Olive Oil.  Thank you also to Darla for taking many of the pictures.
WATERMELON BLUEBERRY SALSA
Ingredients:
4 small Roma tomatoes, roughly chopped
1/2 small onion, chopped
1 jalapeno, chopped (discard seeds for a milder salsa)
1 cup diced watermelon
1/2 cup fresh blueberries
3 tablespoons chopped fresh cilantro
3 tablespoons lime juice (from 1 lime)
1/4 teaspoon salt
Directions:
Combine tomatoes, onion, and jalapeno in the bowl of a food processor; pulse briefly or until finely chopped (do not fully liquefy). If you don't have a food processor, you can finely chop the ingredients by hand.
Transfer tomato mixture to a medium bowl; stir in watermelon, blueberries, cilantro, lime juice, and salt.
Cover and refrigerate for at least 30 minutes to allow the flavors to develop.