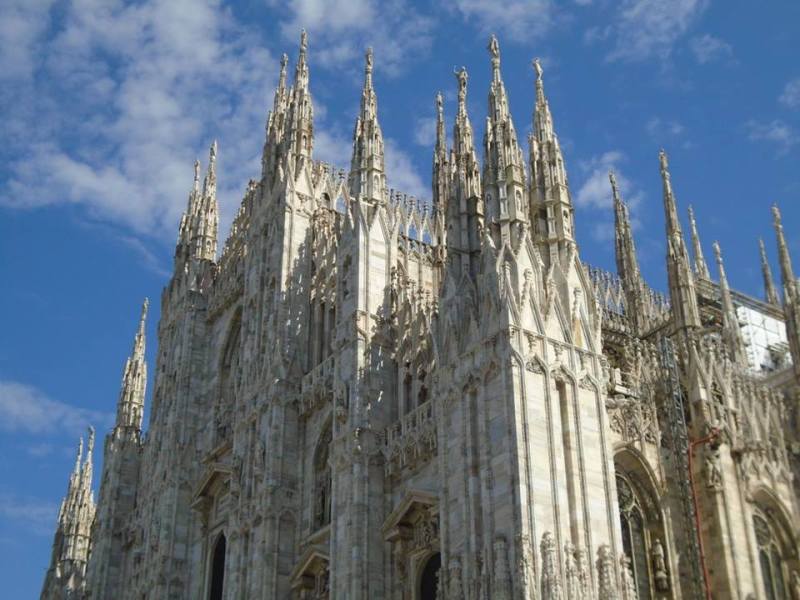 One of the beautiful sights in Milan is the famous Duomo or Cathedral.  It was one of the first things that we saw after getting settled into our first lodging place.  There are five of us traveling together.  Our French friend Laurent is acting as our travel guide.  The other couple with us is our daughter-in-law's Father, Dave and her step-mother, Tulin.  We chose to stay in houses this time while abroad.  Each home or villa was within easy reach of each of our destinations and we settled into each for at least two nights, sometimes up to four nights.  Our chosen itinerary included Milan, Lake Como, The Dolomites, Venice, Tuscany including Florence and Pisa, and a side trip into the Cinque Terre (The Italian Riviera), and finally Rome.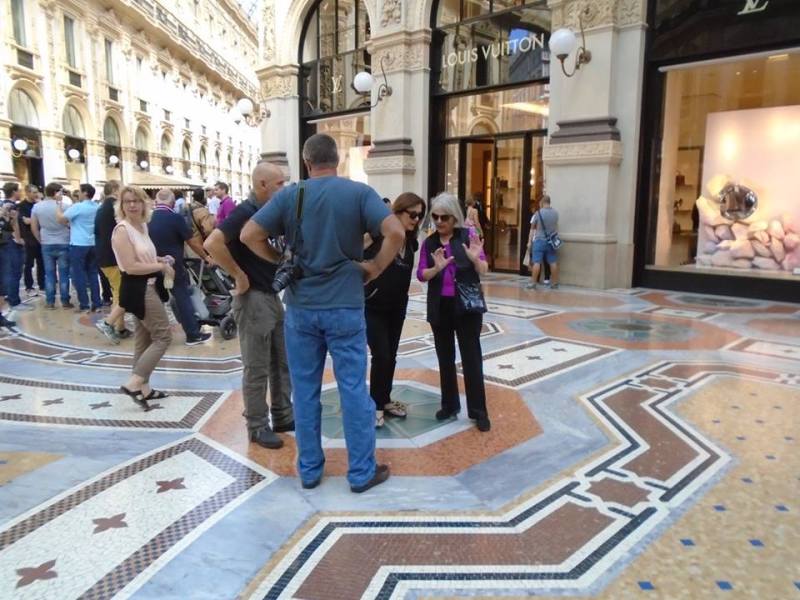 Next to the Duomo in Milan is the Galleria Vittorio Emanuele II.  It is a mall housed in a glass-covered 19th century arcade with many upscale shops.  We did a lot of window shopping.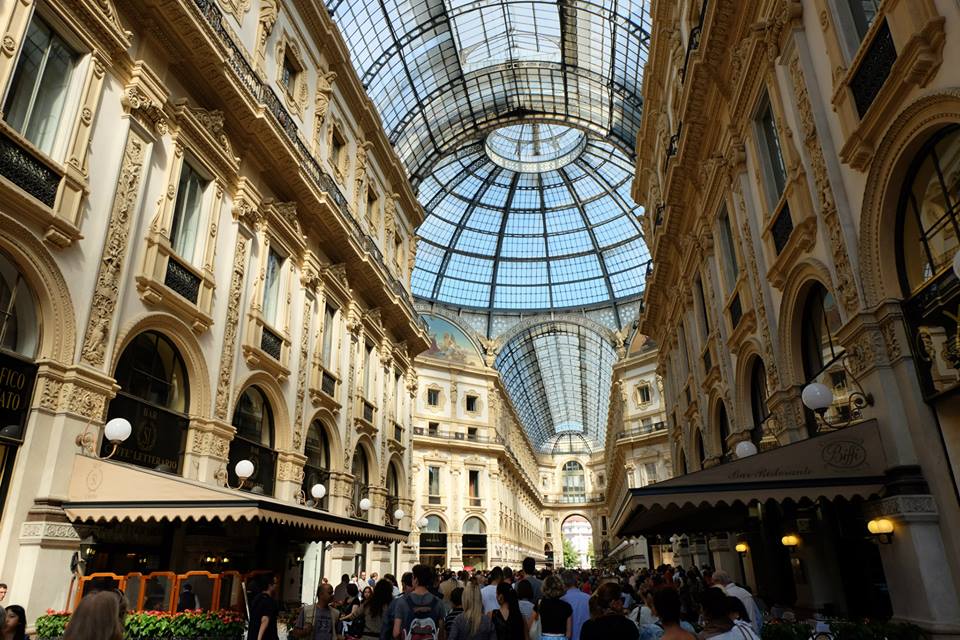 The glass enclosure lets in a lot of light.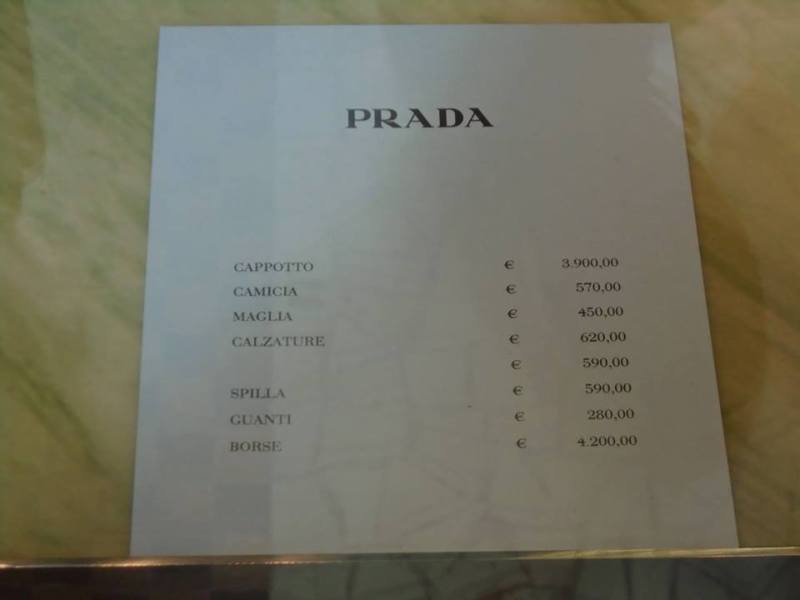 The prices of the items in the Prada window display kept us from even entering the store.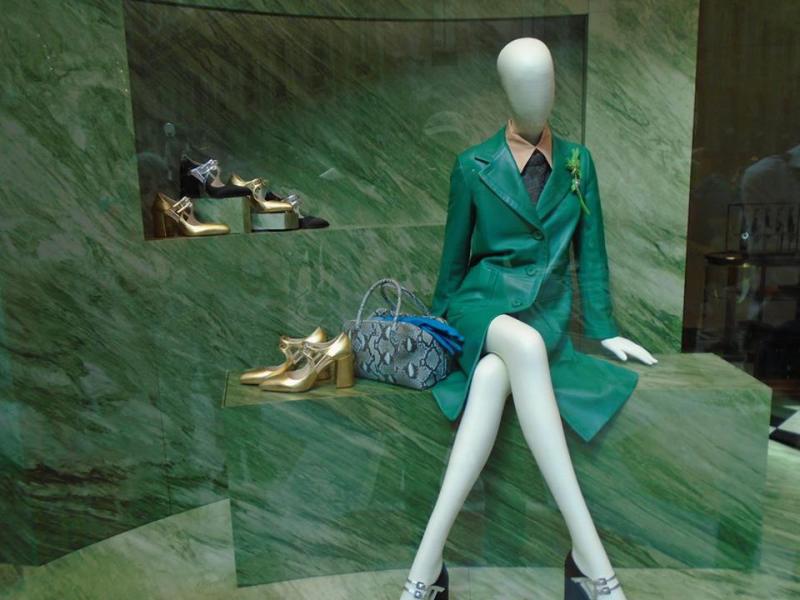 Do you think those gold heels will become the next fashion statement?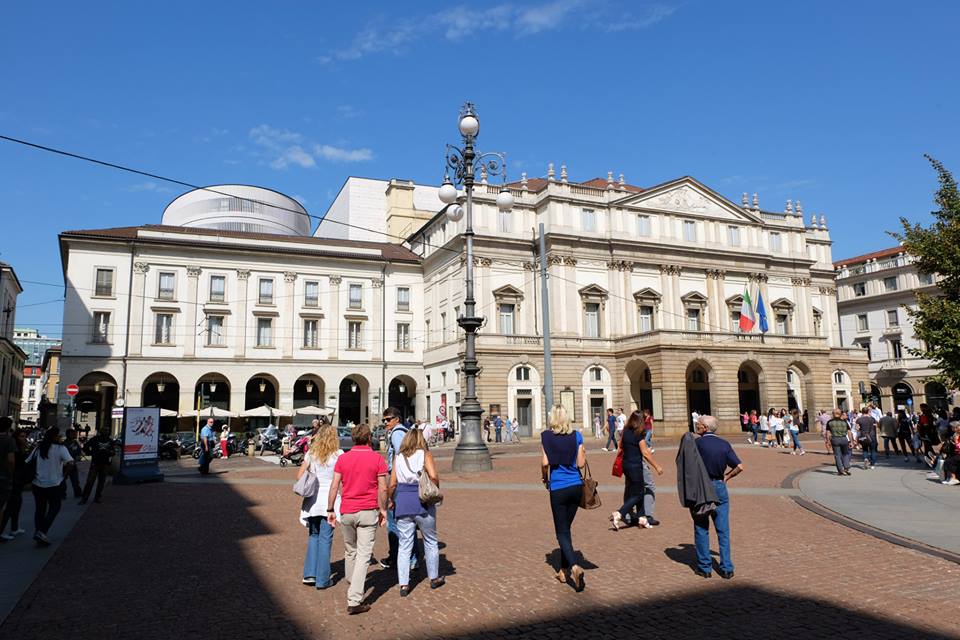 The La Scala Opera House is also in Milan.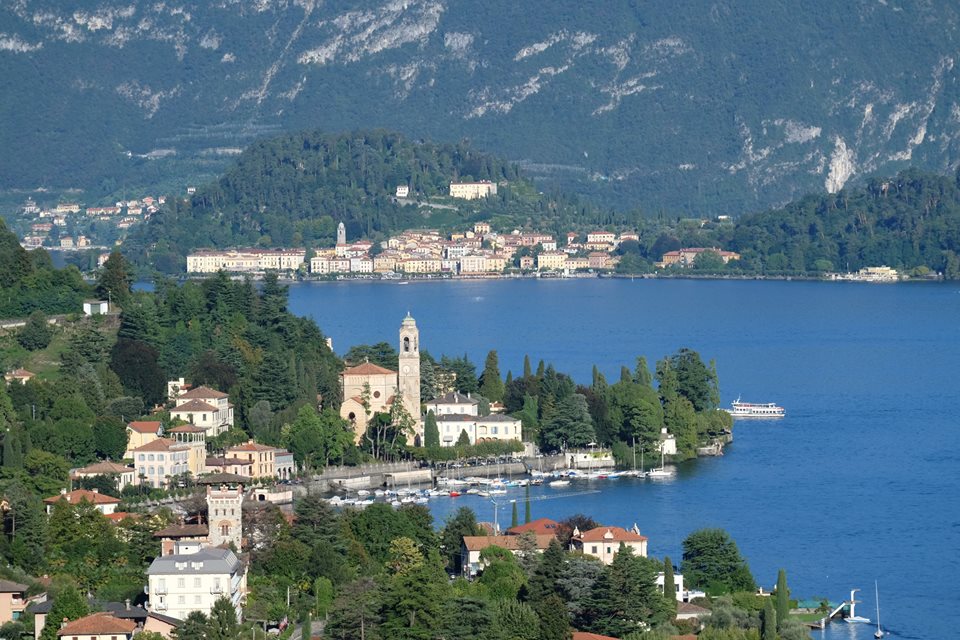 After leaving Milan, we headed north and east to beautiful Lake Como.  Because we live on a lake, this was a special place for us to visit.  Friends who have been here before told us that Lake Lure is a mini version of Lake Como.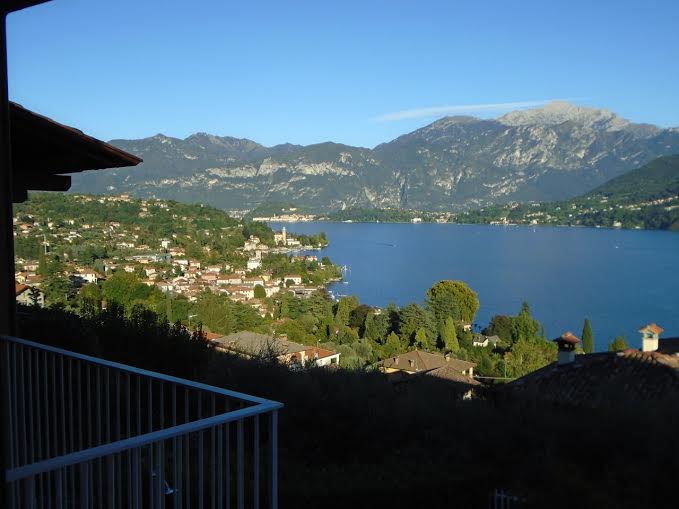 This was the view from our bedroom in the villa that we rented.  Although it was a lovely place, getting to it was a real challenge as the roads were narrow and the curves were hairpin.  It was easier on the bikes, but we also have a car with us and we girls were in charge of driving the car.  Tulin did an exemplary job of negotiating the curves in the road.  We are finding Italian traffic challenging.  That is all for now.  Our internet service is not always perfect.  More later.  Ciao!  Several of the picture were supplied by our riding friend Laurent, who runs the very successful tour company called Ride in Tours.