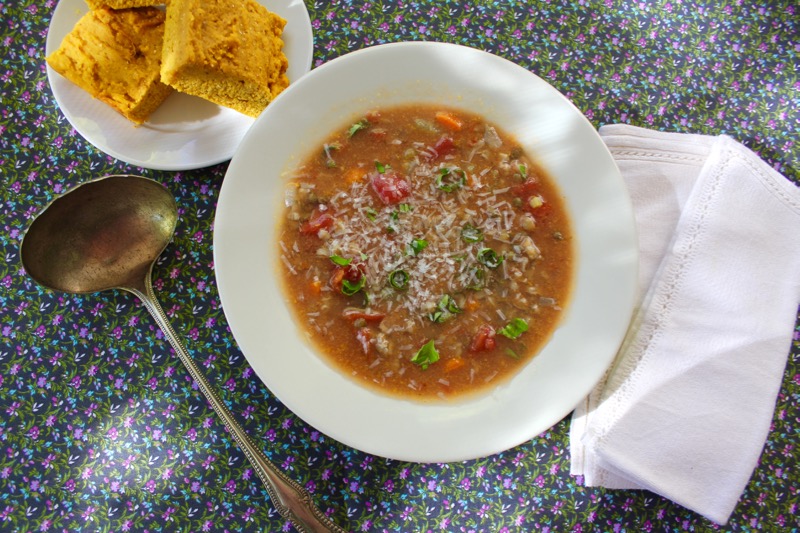 Taking a break from detailing our Italy trip, I wanted to share with you a tasty combination that I made on a recent cold and blustery day.  With thoughts of Thanksgiving in my mind, the idea of a cornbread with the addition of pumpkin sounded like a good combination. As it turned out, it was a good idea; moist, golden and lightly sweetened with honey.  The soup that I made with it came from one of my favorite blogs, Manger.  It is a combination of French lentils, farro and lots of vegetables.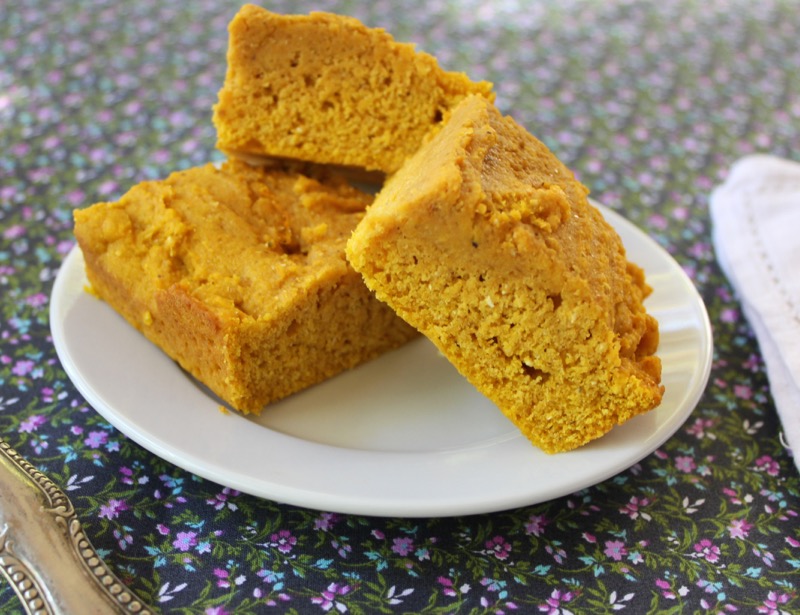 The feeling I am trying to express in this post is that of warmth and comfort.  The food is the starting point, of course.  But I would like to give you a few more visuals to explain how I am feeling. Perhaps, because I am still dealing with the aftermath of surgery, I need to concentrate on what makes me happy and secure.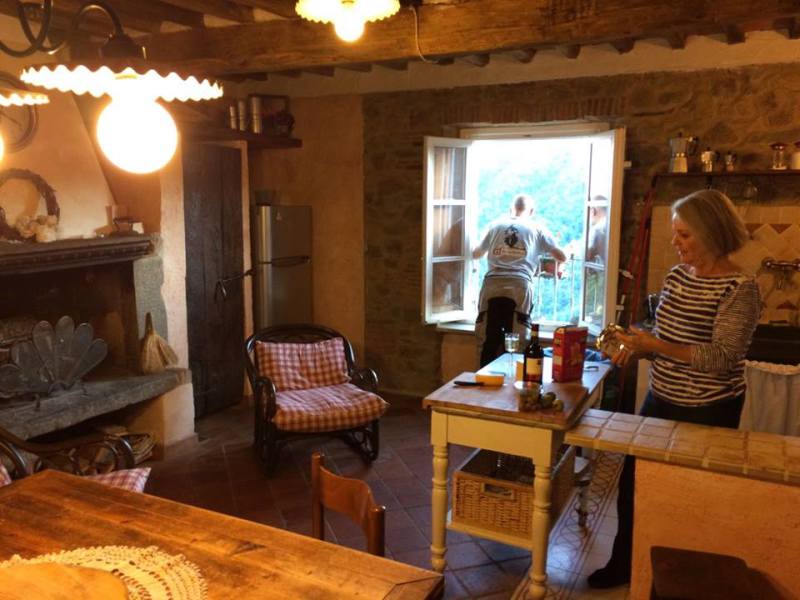 This Tuscan kitchen made me happy.  There were logs in the fireplace ready for an evening fire on a cool night. ( Wide angle lens tends to make people appear wider).  The gas stove was a dream to cook on and I could have spent an entire vacation in this charming villa.  I wanted to forego the motorcycle touring and just hang out here.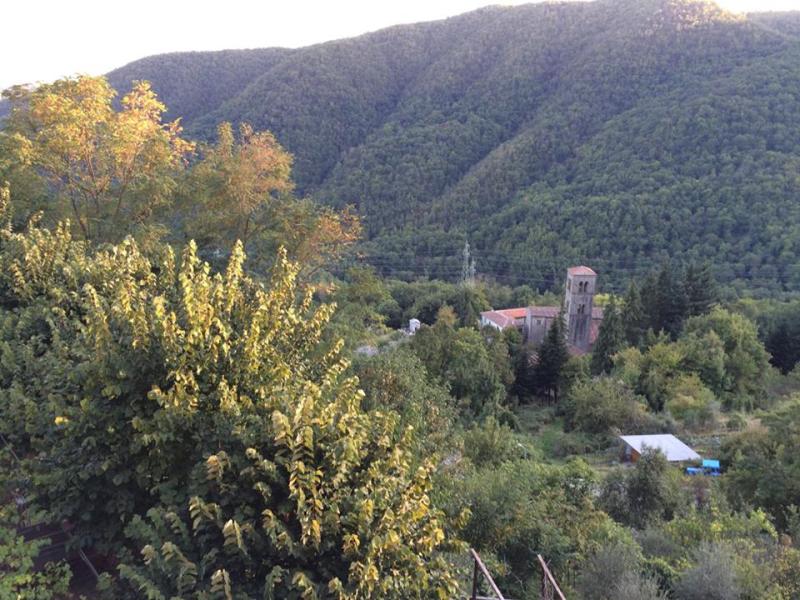 This was the view from the window.  The church bell rang on the hour all day and all night.  Who needs a watch?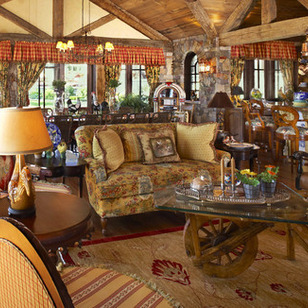 This picture is small.  I saw it on Pinterest.  Although it is not necessarily my style these days, it is just like the house that I have seen in my dreams.  I don't know about you, but I dream about houses.  In my dreams I always have this other house that I have neglected, but that I am very proud of.  I encourage my dream guests to make themselves at home, even though it is cluttered and dusty.  And I wonder to myself in my dream why I do not live there.  It is cozy and comfortable but a little bizarre.  This room lacks that bizarre element, but it is close to my vision.
I am on the mend.  Stitches taken out today.  Life is returning to normal and I am back in the kitchen.  If you are in the mood for some comfort food you will love this cornbread and Mimi's Soup.
HONEY-PUMPKIN CORNBREAD
Ingredients
1 1/2 cups

all-purpose flour

1 1/4 cups

 yellow cornmeal

3 tablespoons

 sugar

1 1/2 teaspoons

 baking powder

1/4 teaspoon

 baking soda

1/2 teaspoon

 sea salt

1 cup

 canned pumpkin puree

2 large eggs

 at room temperature

5 tablespoons

 unsalted butter, melted

4 tablespoons

 honey

1/3 cup

 buttermilk

1 tablespoon

 grated orange zest
DIRECTIONS:
Preheat the oven to 400F. Lightly butter a 9-inch square-baking pan.
Combine the flour, cornmeal, sugar, baking powder, baking soda and salt in a bowl. Whisk together the pumpkin puree, eggs, butter, honey, buttermilk and orange zest in a separate bowl. Stir the flour mixture into the pumpkin mixture until moistened; transfer to the prepared baking pan.
Bake until the cornbread pulls away from the sides of the pans and a toothpick inserted into the center comes out clean, 20-22 minutes. Cool in the pan 5 minutes. Remove from the pan and cook on a wire rack at least 10 minutes before cutting.