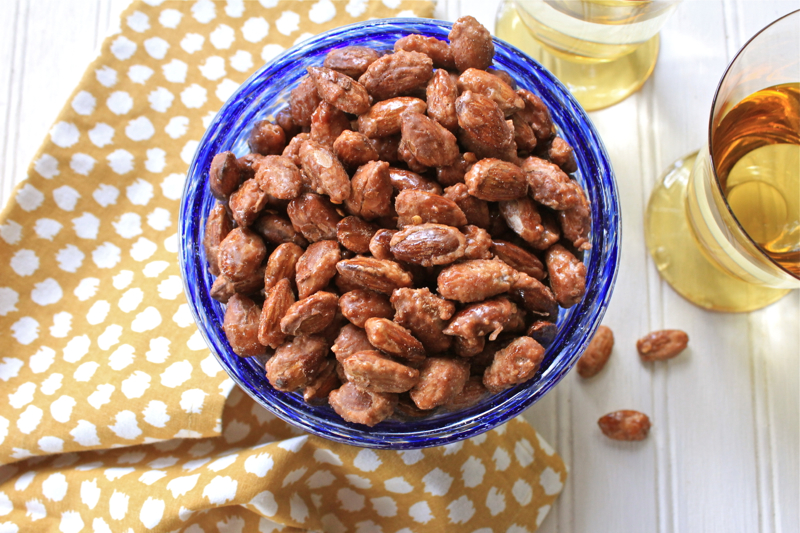 With Thanksgiving approaching, I wanted to share a few dishes that have been on my table and on my blog in the past years.  These are recipes that have worked well for me and I am sure they will add a special punch to your usual menu.  Notice that I am not including a recipe for turkey.  I would not presume to tell you how to cook your turkey.  Everyone has their personal idea of the best way to do that.  Let's start with appetizers.  Because there is a huge meal waiting in the kitchen, appetizers should be light.  These Candied Spiced Almonds require a little attention upfront, but can be made way in advance.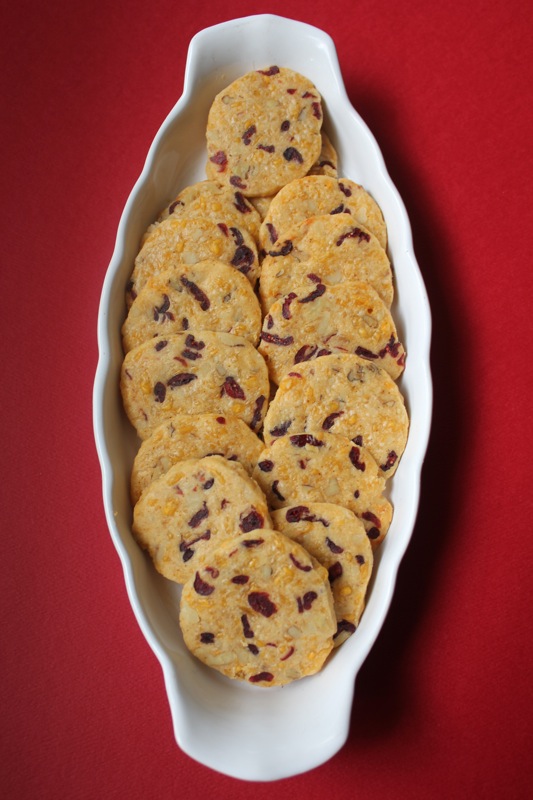 I always love homemade savory shortbread crackers and the addition of dried cranberries to these appetizer rounds make them perfect for the holidays.  The recipe for these Chipotle Cheddar Cranberry Nut Wafers can be found here.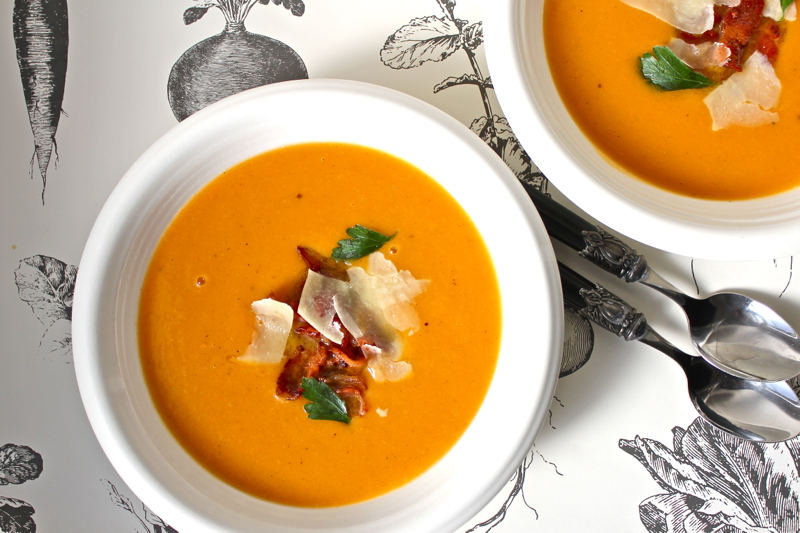 If you prefer your sweet potatoes as a first course, this Creamy Sweet Potato Soup is sure to be a hit. It is easy too.  The sweet potatoes are cooked in the microwave and the mixture comes together smoothly with an immersion blender, although you could puree it in a blender or food processor.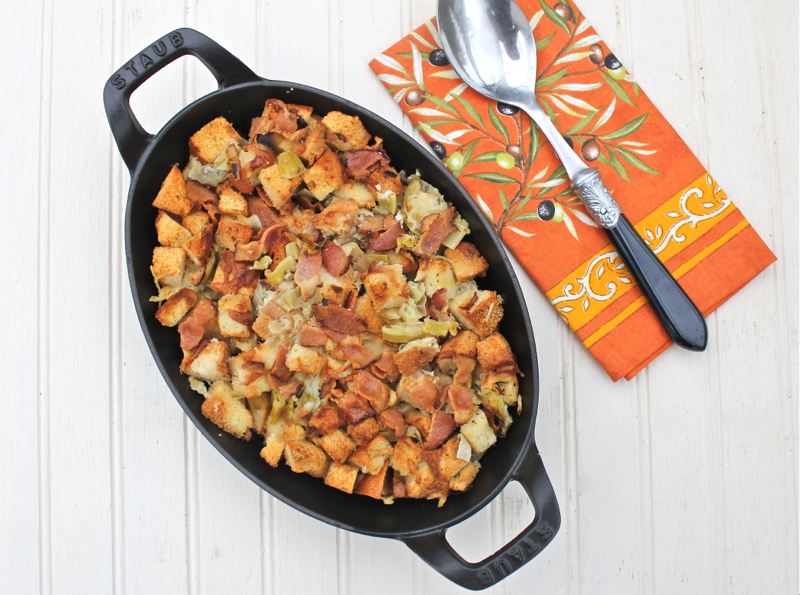 Leek and Artichoke Bread Pudding makes a great dressing if you do not stuff your bird.  It is an Ina Garten recipe and you can make it ahead of time.  Bacon can be substituted for the pancetta or you can leave it out all together if you have vegetarians at the table.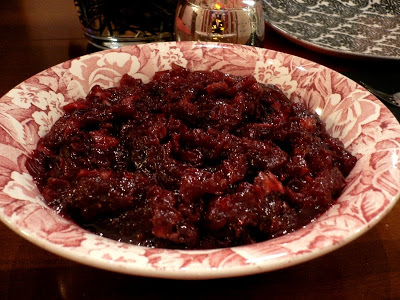 This Cranberry-Lime Chutney is definitely a new take on cranberry sauce.  It is a combination of fresh cranberries, lime, apples, onion, raisins, pecans, and lots of spices.  It is best made ahead of time.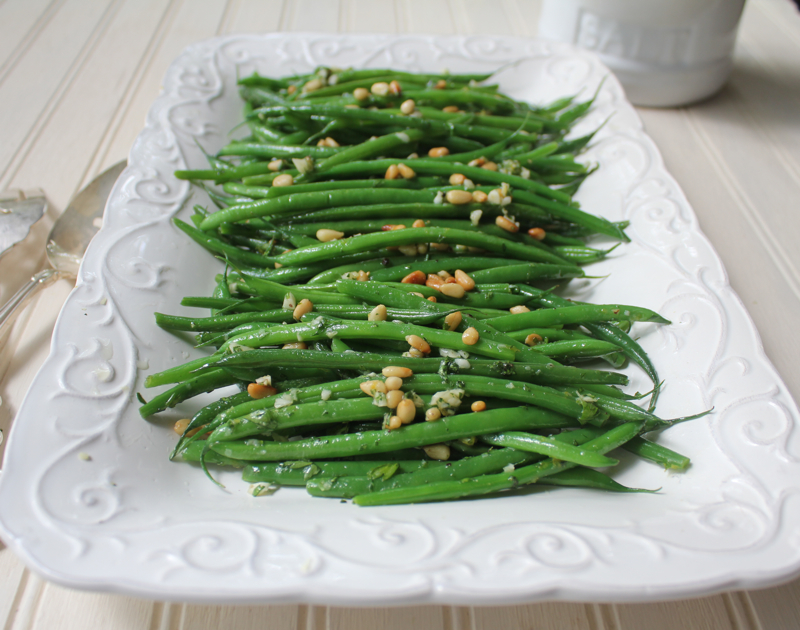 Instead of a green bean casserole, try these Green Beans Gremolata.  This dish is best made with the thin French Haricot Vert.  They have been readily available in several supermarkets that I visit.  They are usually found in a cellophane bag. The beans are cooked quickly and then tossed in a mixture of garlic, parsley, parmesan and pine nuts.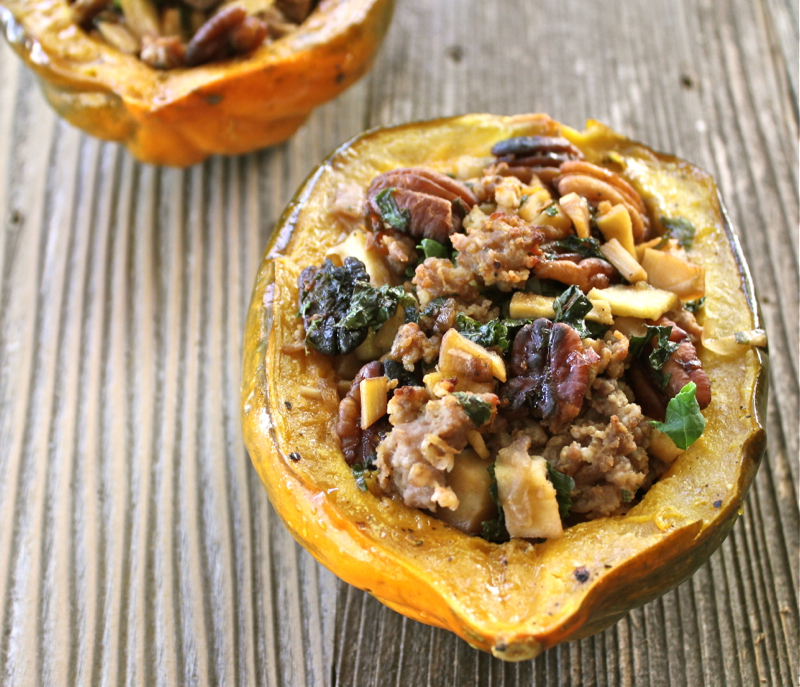 This Maple Glazed Acorn Squash with Sausage, Apple and Sage could almost be a meal on its own.  But it would certainly look pretty on the Thanksgiving table.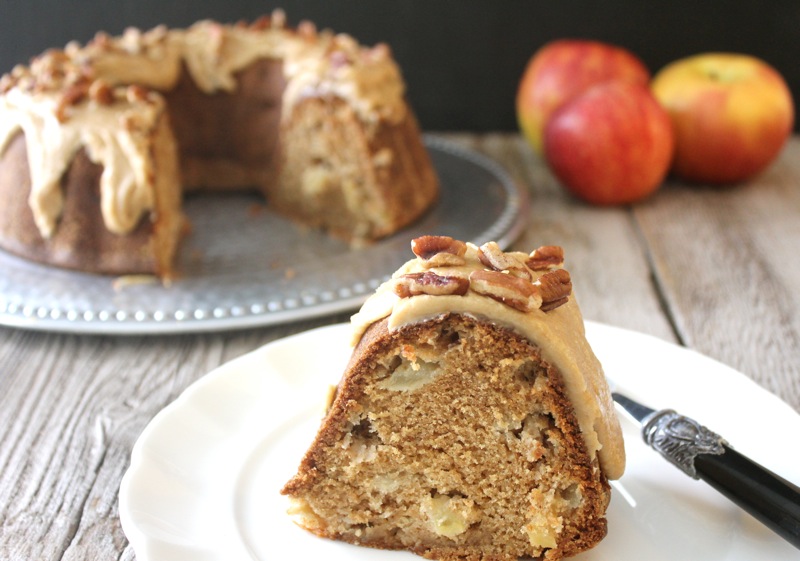 Instead of an apple pie you could make an Apple Bundt Cake.  This spice cake with a caramel frosting is a snap to make and there is a good tip on how to turn your cake out of the bundt pan easily.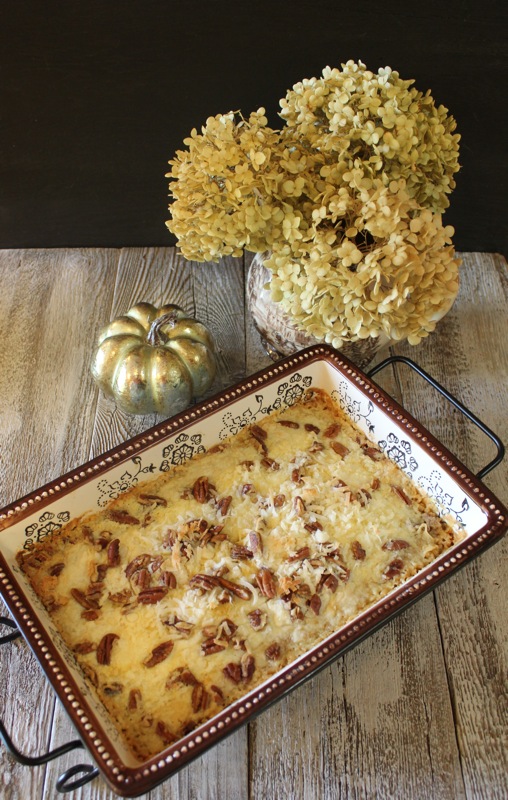 If you are in a hurry you could make this Pumpkin Dump Cake.  For a while this cake was on my DIL's family Thanksgiving table every year.  I first made it for Kristen for her birthday and she loved it so much that she shared it with her family.  They adopted it for Thanksgiving.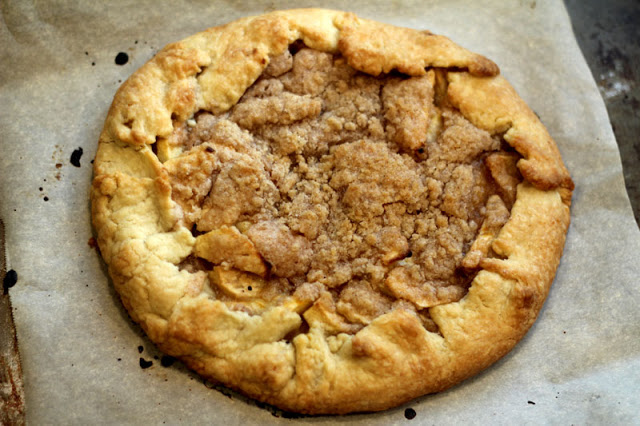 Instead of that apple pie you could make this free form Apple Crostata.  This is one of my favorite desserts.
Enjoy the preparations and fun of the Thanksgiving holiday.