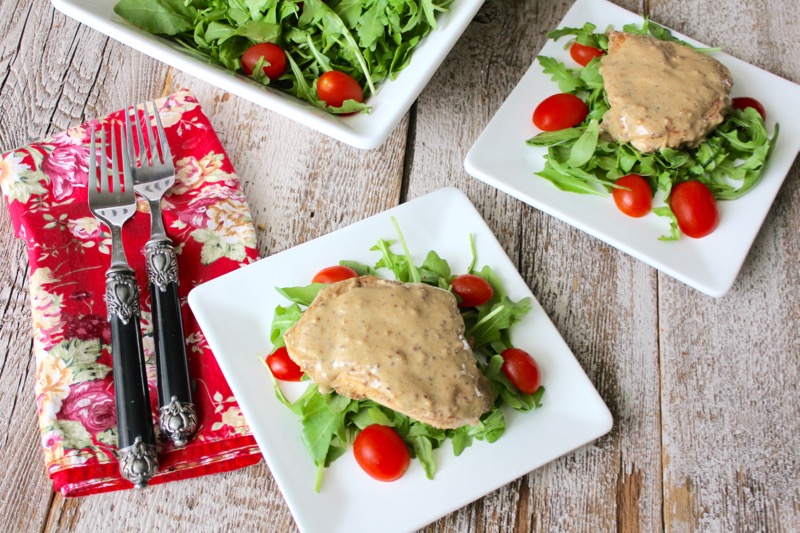 When something light but still decadent is desired, you can't do better than a boneless chicken breast smothered with a double mustard cream sauce over baby arugula.  You might call this a juxtaposition of good and bad.  The goodness of lean chicken and vitamin packed baby arugula with the richness of alcohol spiked cream and mustard.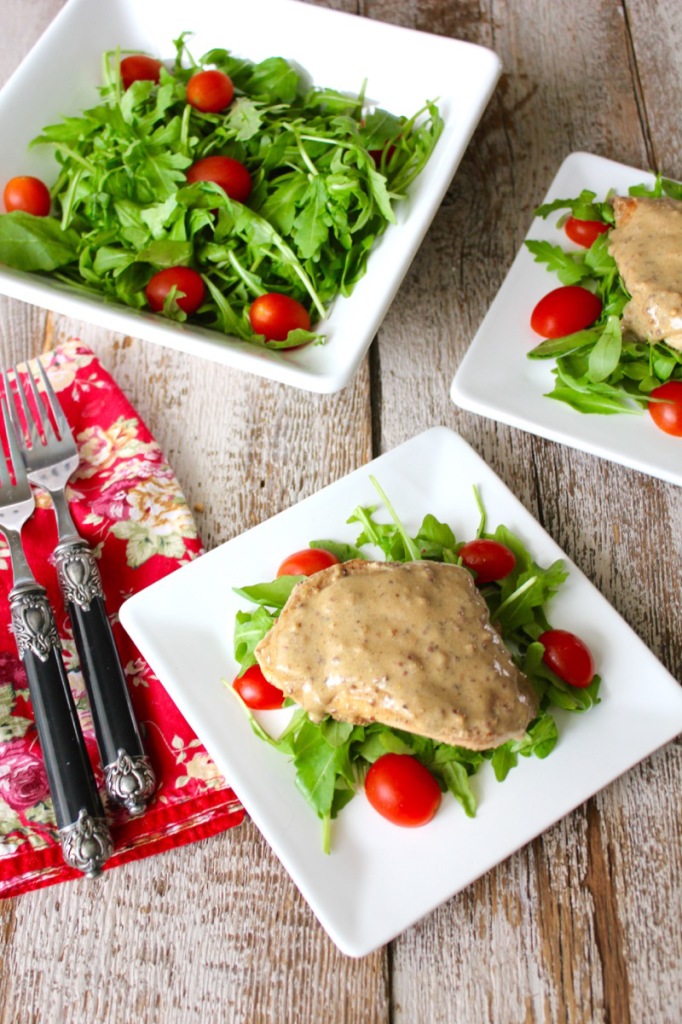 While visiting the family over the holidays, my DIL Kristen made a similar dish, sans the alcohol, for dinner one night.  It was amazing watching the children digging into the chicken.  The arugula was also slathered with the sauce and they ate every bit of it.  It is a great way to get your kids to eat vegetables.  We loved it too, so I did a Google search for something similar.  The Pioneer Woman came to the rescue.  Granted her version had a whole cup of brandy in it, as opposed to what Kristen made, but it was really, really good.  I ended up having to substitute Madeira and white wine instead of the brandy.  Inexplicably, the liqueur cabinet here in Florida held no brandy.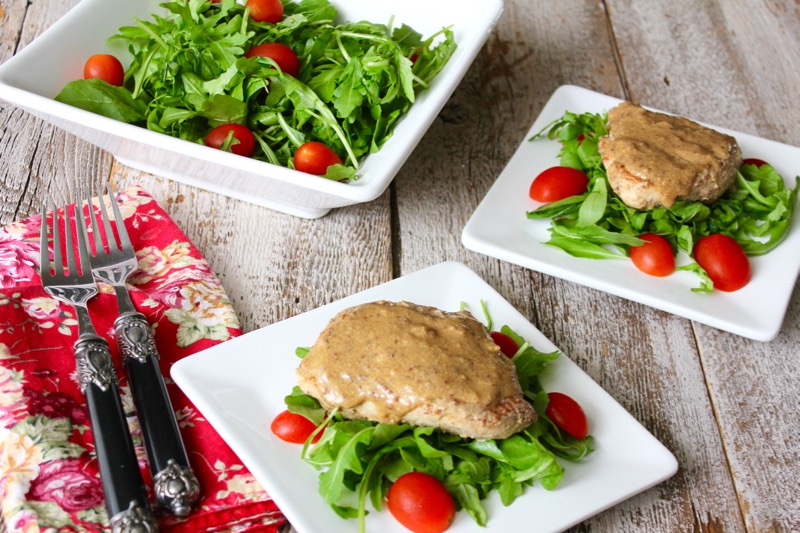 Be sure to visit Ree's site for a complete pictorial on how to make this great dish.  It couldn't be easier.  On its own, this would make a great luncheon dish or a light supper.  Add sides for a more complete dinner.  Hope you give it a try.