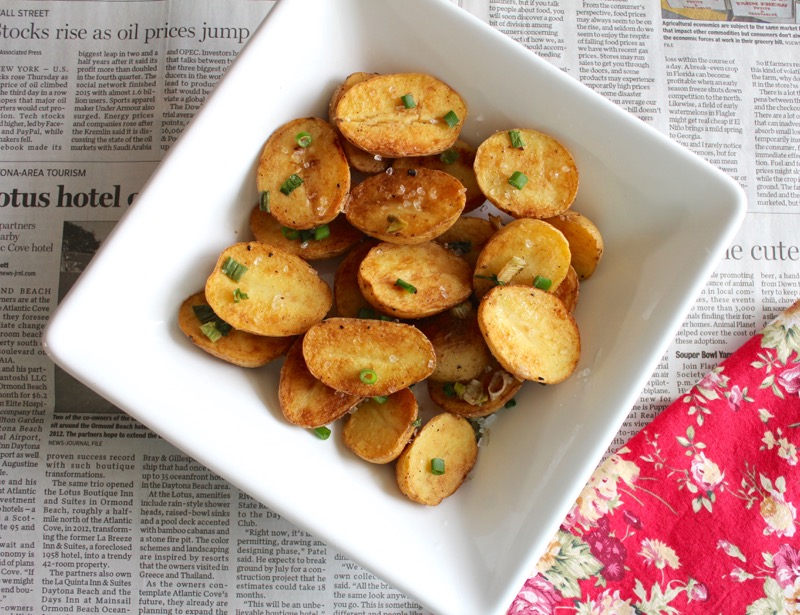 Potatoes have been rather scarce in our house lately.  We are trying to cut back on carbs.  But when I do eat potatoes, it has to be worth it.  No plain old baked potato for me.  So when I saw this recipe on the Bon Appetit website, I knew that these potatoes would be special.  Salt and vinegar go so well with potatoes.  The traditional British fish and chips always includes malt vinegar on the chips.  One of my favorite potato chips is with salt and vinegar.  What you see here is what was leftover from last night's dinner.  We would have eaten more, but I told David that I needed enough left over to photograph in the light of day.  We food bloggers are a breed apart and we are getting quite a reputation.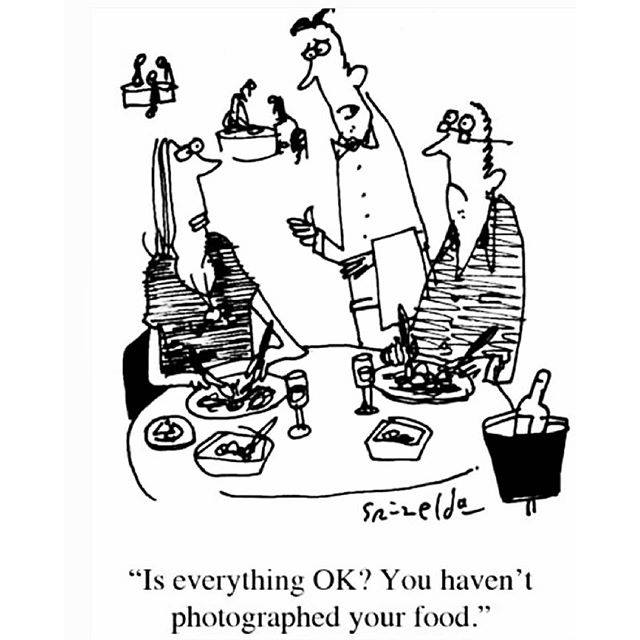 I had to laugh when I saw the above cartoon on Facebook the other day.  I do try to be surreptitious when photographing food in restaurants, but the dining industry is on to us.  And now we have lots of people doing it.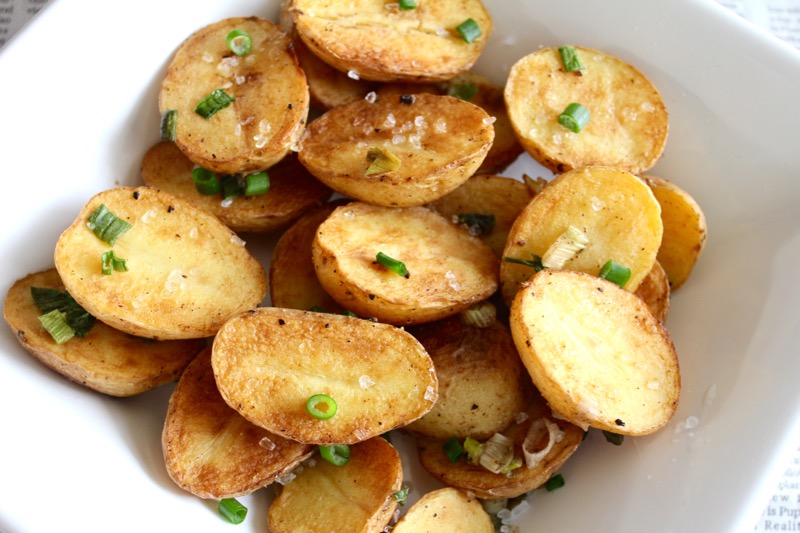 But photographing these potato beauties this morning in my sunny kitchen, er, living room by the only light that is just right, I was happy that I had leftovers.  We had them for lunch.
The potatoes are first cooked in a saucepan in a vinegar and water mixture.  After draining they are sauteed in butter and given a final splash of vinegar and maldon or coarse sea salt. The vinegar permeates the potatoes so nicely.   The coarse salt just adds that final finish to these crispy on the outside and creamy on the inside yukon golds.
CRISPY SALT AND VINEGAR POTATOES ( Bon Appetit )
Cooking the potatoes in vinegar seasons them from within, and a final drizzle boosts the flavor.
Ingredients
SERVINGS: 4
2

pounds

baby Yukon Gold potatoes, halved, quartered if large

1

cup

plus 2 Tbsp. distilled white vinegar

1

tablespoon

kosher salt, plus more

2

tablespoons

unsalted butter

Freshly ground black pepper

2

tablespoons

chopped fresh chives, or green onion tops

Flaky sea salt (such as Maldon)
Preparation
Combine potatoes, 1 cup vinegar, and 1 Tbsp. kosher salt in a medium saucepan; add water to cover by 1". Bring to a boil, reduce heat, and simmer until potatoes are tender, 20–25 minutes; drain and pat dry.

Heat butter in a large skillet over medium-high heat. Add potatoes; season with kosher salt and pepper. Cook, tossing occasionally, until golden brown and crisp, 8–10 minutes. Drizzle with remaining 2 Tbsp. vinegar. Serve topped with chives or green onions and sea salt.