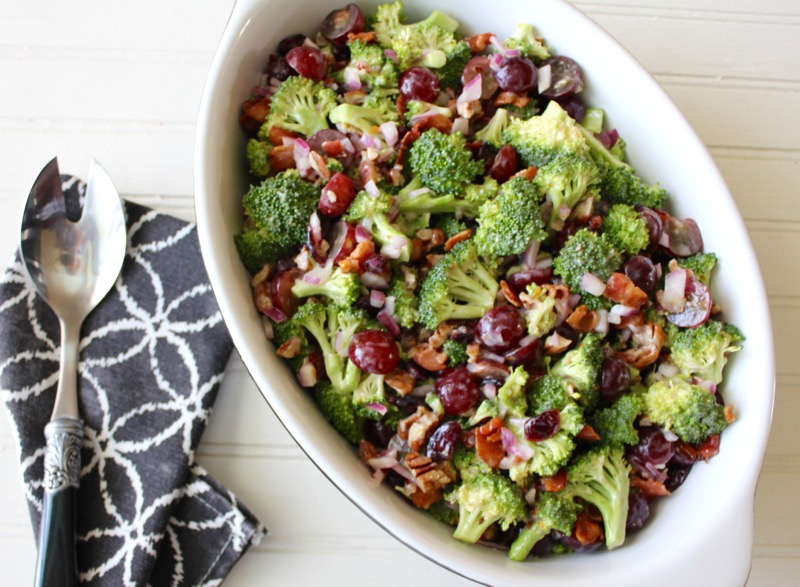 I know all of you have had a raw broccoli salad.  But I have to say that this particular recipe is a little different and, in my opinion, a real winner.  It comes from blogger Kathleen at Gonna Want Seconds.  What makes it so special is the addition of orange zest and juice to the dressing.  It also incorporates grapes into the mix.  It is beautiful to look at and even more refreshing when you taste it.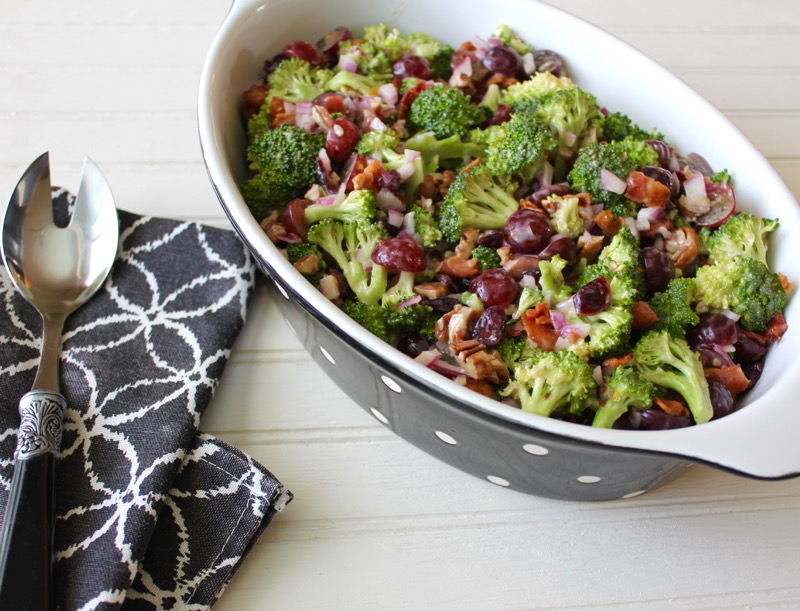 We have had company for the past week.  Our good friends were here for bike week.  David made ribs on the grill for the first night they arrived. Instead of the usual coleslaw, I made this broccoli salad to rave reviews.  This is something you need to add to your Summer repertoire.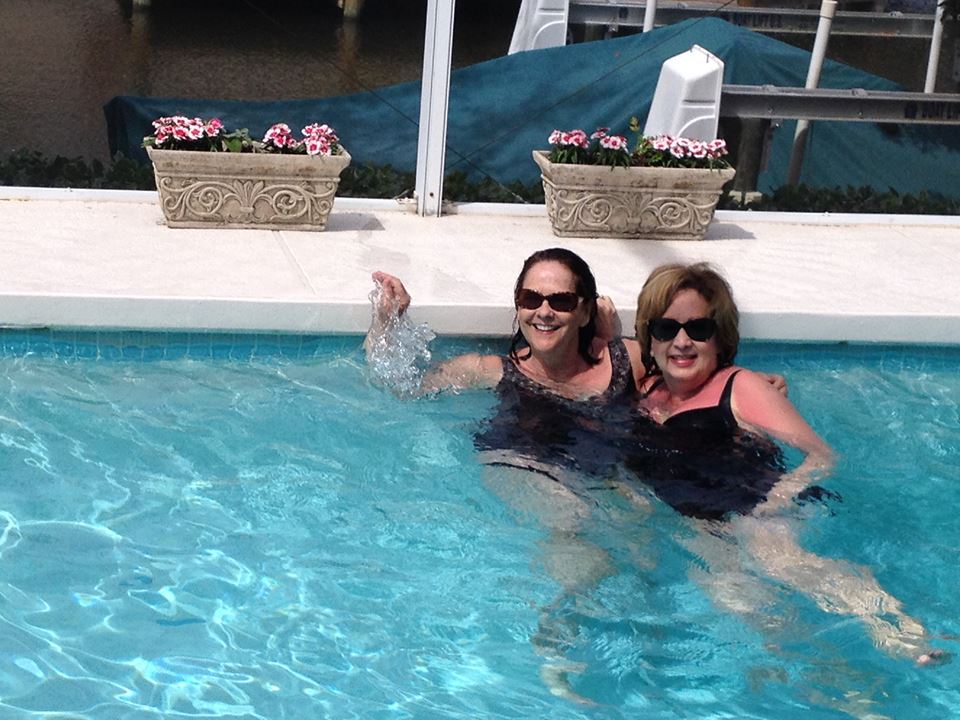 I admire Jackie and Barbara for swimming in our frigid pool.  It is not heated and usually swimmable only after April.  We had spent the previous day at the beach and, as you can tell by the picture, Barbara overdid the sun.  I did also.
So with this preview of summer, I hope you enjoy the salad.  Thank you Kathleen for a great recipe.
BROCCOLI SALAD
 In a small bowl, whisk together the mayonnaise, orange juice, sugar, apple cider vinegar, orange zest, Dijon, salt and pepper until smooth and creamy.
In a large salad bowl, toss together the broccoli, grapes, pecans, red onions, bacon, cheese, and dates. Toss the salad with half the dressing. Cover the bowl with plastic wrap and refrigerate for 2 hours. Adjust seasoning, adding more salt and pepper and dressing as needed. Serve.  (I used all of the dressing)