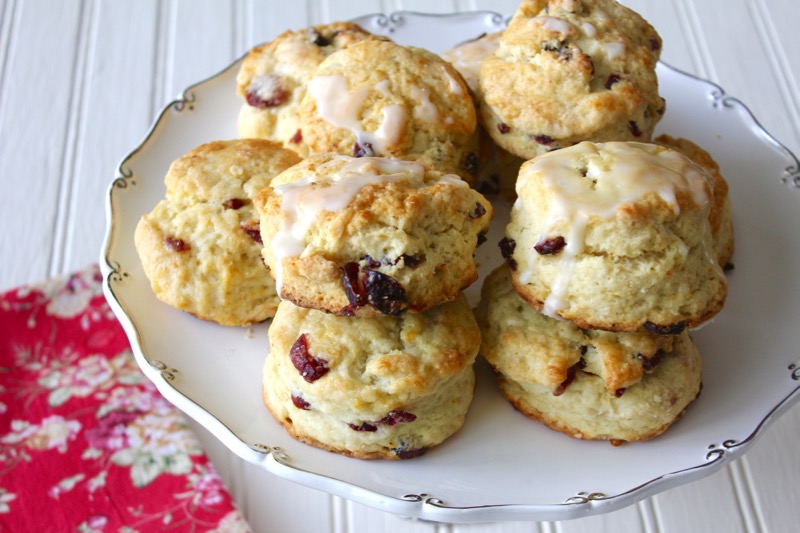 While our friends were visiting, I made a batch of scones.  Scones have all of the qualities of good biscuits but with the sweetness and flavor amped up.  Orange and cranberry flavors are just right.  This is an Ina Garten recipe, so what else do you need to know?  They are so darn good. Plus they are so easy to make because they are blended in the Kitchen Aid Mixer.  Just add the flour, flavorings, butter and turn on the paddle attachment.  I actually made these scones ahead of time and reheated them for breakfast.  It couldn't have been easier.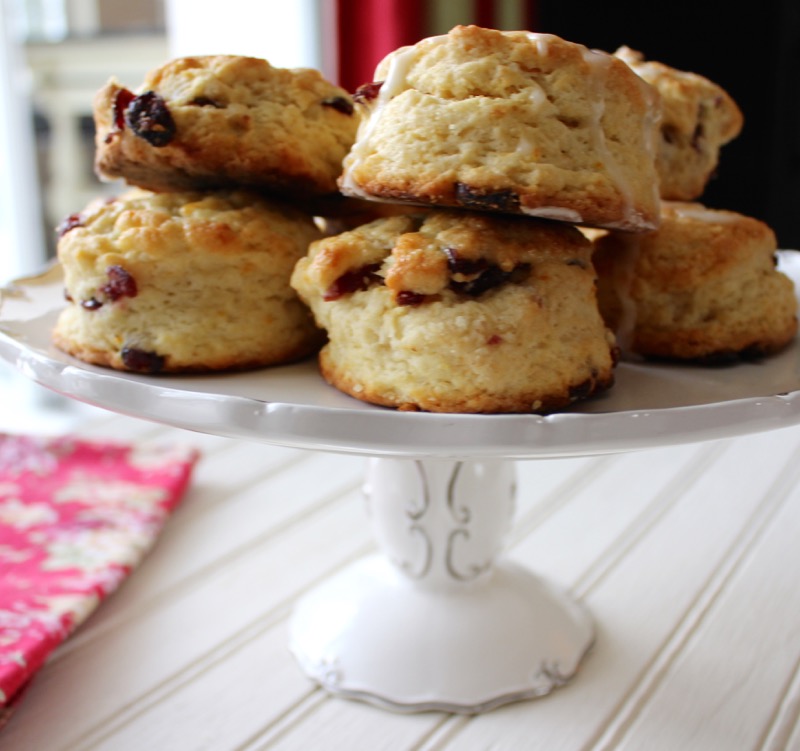 Flakey, impressive and just the right kind of breakfast accompanied by fruit.  I have been known to make decadent breakfasts for this group of friends, but we are all getting older, trying to eat better and much more aware of our health.  The guys went on to eat crazy lunches at bike week venues, but we girls had a lovely lunch in St. Augustine, one of my favorite locales.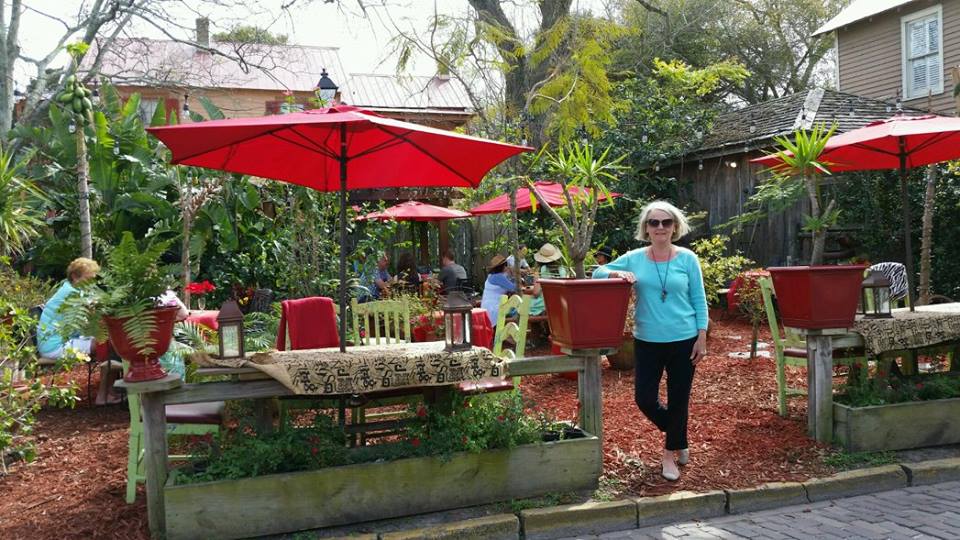 St. Augustine has such a unique vibe.  It is a small city with the historic fame of being one of the first settlements in the United States.  The historic district is charming and the shops and restaurants are quaint.  After lunch we walked around the cobbled streets and I was drawn to this small outdoor eatery.  Love the ladies dining in straw hats.  It was a beautiful Spring day.  What more could you want?
Please try Ina's Cranberry Orange Scones.  You will be as happy as we were.  My friend Barbara is making them for her Easter Brunch.
CRANBERRY ORANGE SCONES
4 cups plus 1/4 cup all-purpose flour
1/4 cup granulated sugar, plus extra for sprinkling
2 tablespoons baking powder
2 teaspoons kosher salt
2 teaspoons grated orange zest (2 oranges)
3/4 pound (3 sticks) cold unsalted butter, diced
4 extra-large eggs, lightly beaten
1 cup (1/2 pint) cold heavy cream
1 cup dried cranberries
1 egg beaten with 2 tablespoons water, for egg wash
1/2 cup plus 2 tablespoons confectioners' sugar
4 teaspoons freshly squeezed orange juice
Preheat the oven to 400 degrees F. Line a sheet pan with parchment paper.
In the bowl of an electric mixer fitted with a paddle attachment, mix 4 cups of flour, 1/4 cup of granulated sugar, the baking powder, salt and orange zest. Add the cold butter and mix at the lowest speed until the butter is the size of peas. Combine the eggs and heavy cream and, with the mixer on low speed, slowly add to the flour and butter mixture. Mix until just blended. The dough will look lumpy! Combine the dried cranberries and 1/4 cup of flour, add to the dough and mix on low speed until blended.
Dump the dough onto a well-floured board and knead it into a ball. Flour your hands and a rolling pin and roll the dough just under 1 inch thick. You should see small bits of butter in the dough. Keep moving the dough on the floured board so it doesn't stick. Flour a 3-inch round plain or fluted cutter and cut circles of dough. Place the scones on the prepared sheet pan. Collect the scraps neatly, roll them out and cut more circles.
Brush the tops of the scones with the egg wash, sprinkle with granulated sugar and bake for 20 to 25 minutes, until the tops are browned and the insides are fully baked. The scones will be firm to the touch. Allow the scones to cool for 15 minutes, then whisk together the confectioners' sugar and orange juice and drizzle over the scones.