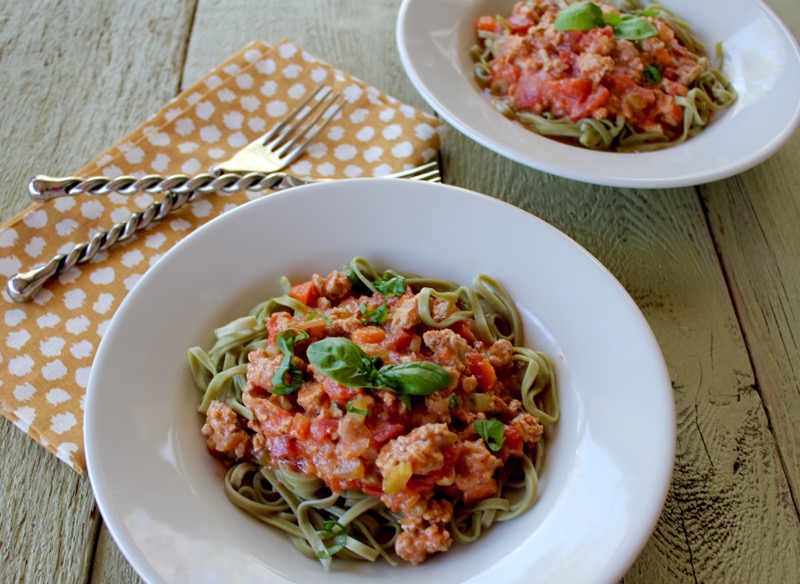 I am sharing another crock pot recipe with all of you.  When I have many chores to accomplish, the crock pot is my friend.  We are also trying to lighten things up a bit.  By using ground turkey and lots of vegetables this Italian sauce is light and goes well with a spinach linguine that is also lower in calories than regular pasta.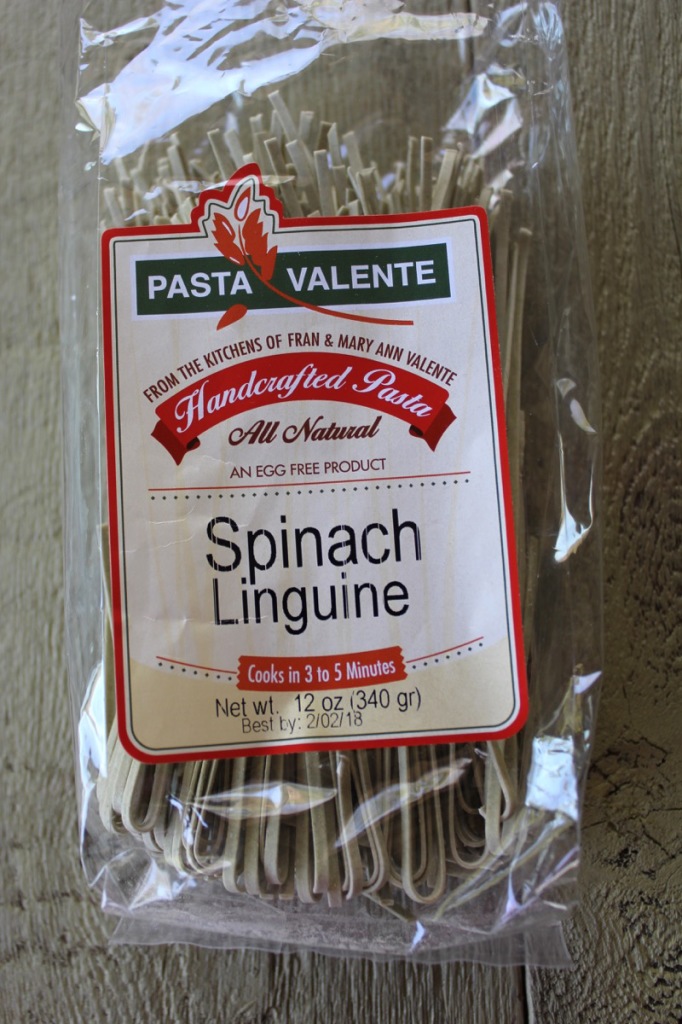 Pasta Valente is made in Charlottesville, Virginia by a Mother and Daughter team.  It is handcrafted, vegan and flavorful.  Plus it cooks in minutes. I found it at my local supermarket.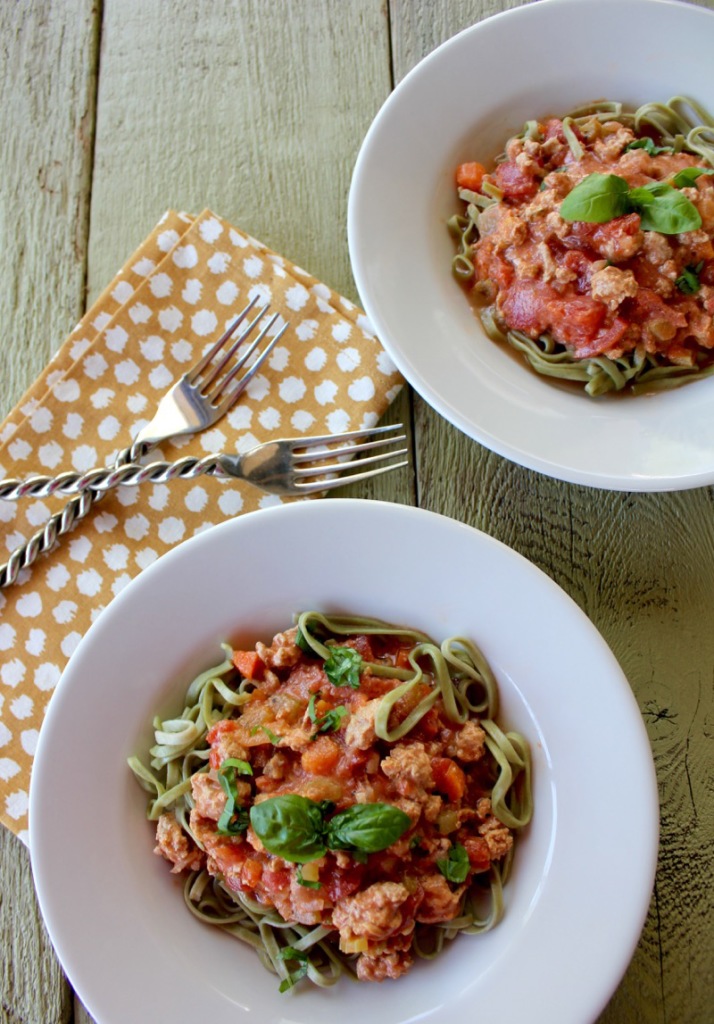 The Turkey Ragu Bolognese comes from one of my favorite slow cooker cookbooks, The Italian Slow Cooker by Michele Scicolone.  Another recipe that I shared with everyone last year was her Spicy Tuscan Sausage Ragu.  I make it often.
We traveled to Washington DC last week to attend the funeral and burial of General Earl E. Anderson in Arlington National Cemetery.  He was a part of our extended family.  His list of accomplishments in life is beyond belief, but his demeanor was always humble and kind.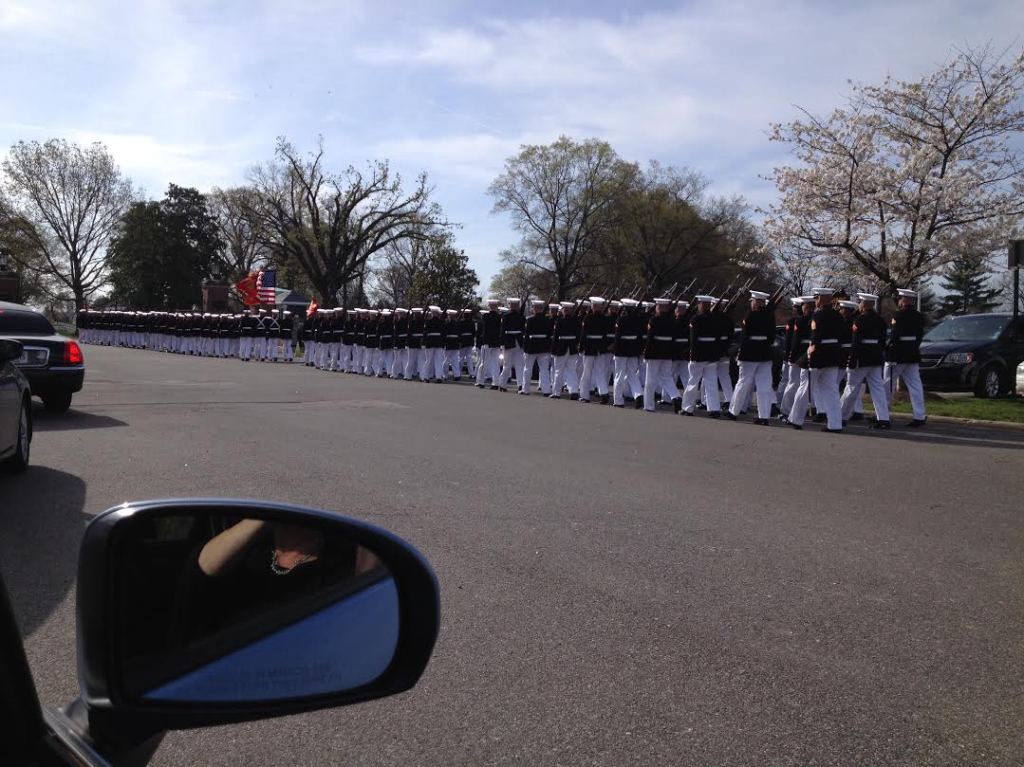 It was a full marine battalion procession to the grave site with a 21 gun salute and a fly over.  The tribute to this amazing man was truly awe inspiring.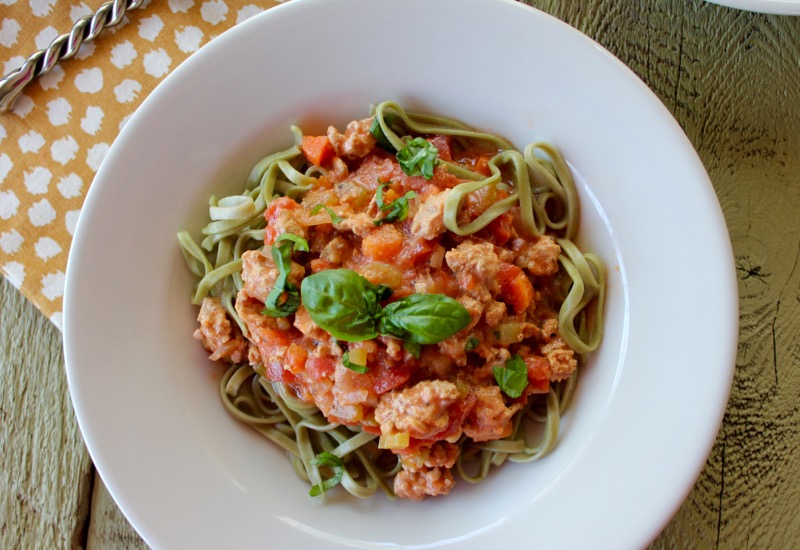 We are back at the cottage this week, cleaning, sweeping and freshening both the interior and the exterior of the house.  This Turkey Ragu Bolognese is the perfect slow cooker dinner to have on hand while spring cleaning.
TURKEY RAGU ALLA BOLOGNESE
Makes 10 Cups
2 tablespoons unsalted butter
2 tablespoons olive oil
1 medium onion, finely chopped
2 medium celery ribs, finely chopped
2 medium carrots, finely chopped
2 garlic clove, finely chopped
1 1/2 pounds ground turkey
2 tablespoons tomato paste
1 cup dry white wine
1 cup chicken broth
1 28-ounce can Italian peeled tomatoes, drained and finely chopped
1/2 teaspoon freshly grated nutmeg
Salt and pepper to taste
1/2 cup heavy cream
In a large saucepan, melt the butter with the oil over medium heat.  Add the onion, celery, carrots, and garlic and cook until tender and golden, about 20 minutes.  Stir in ground turkey and cook, stirring often, until browned, about 15 minutes.  Stir in the tomato paste, wine, and broth and bring to a simmer.
Scrape the mixture into the slow cooker and add the tomatoes, nutmeg, and salt and pepper to taste.  Cover and cook on low for 6 hours, or until thick.  Stir in the cream and cook for 15 more minutes.
Note:  I saved the liquid from the can of tomatoes and added it to the crock pot also.