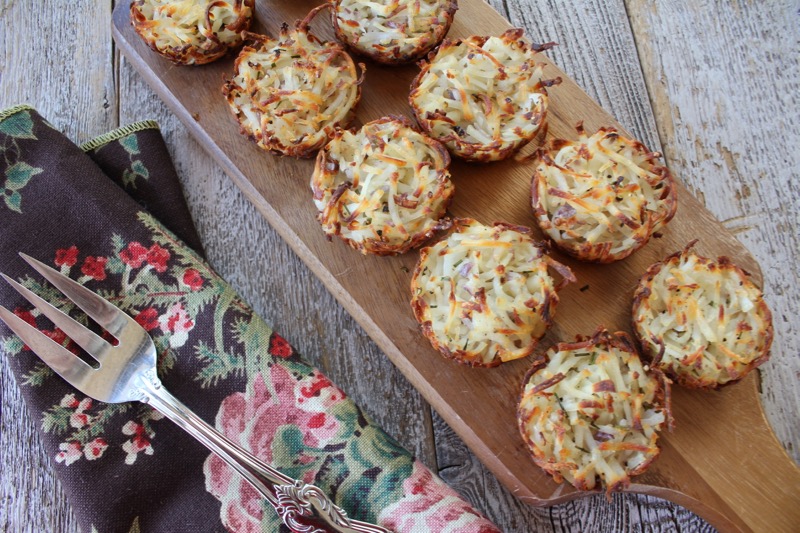 We have many visitors at the lake during the year.  Because of that, I am always looking for recipes to serve to a crowd.  Breakfast hash browns take time and when you are juggling eggs and bacon, it is just one more pan that has to be watched.  I found this simple baked hash brown recipe on Pinterest.  You can even prep it the night before.
We went for our first boat ride of the season last week.  Spring on the lake is so beautiful.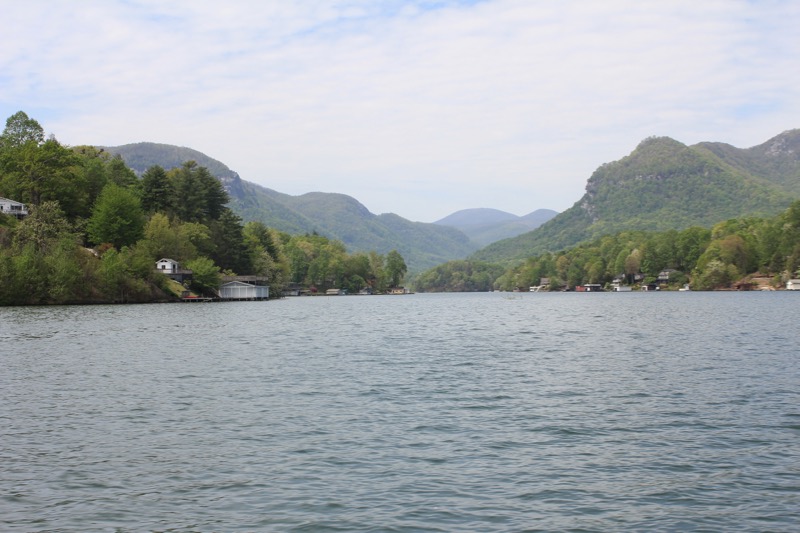 The iconic view of Lake Lure is one of our favorites.  We call this the "kissing alligators" view.  The mountain to the right is obviously an alligator head.  The mountain to the left is a little obscured, but definitely looks like an alligator head.  Our cottage is next to the orange boathouse on the right.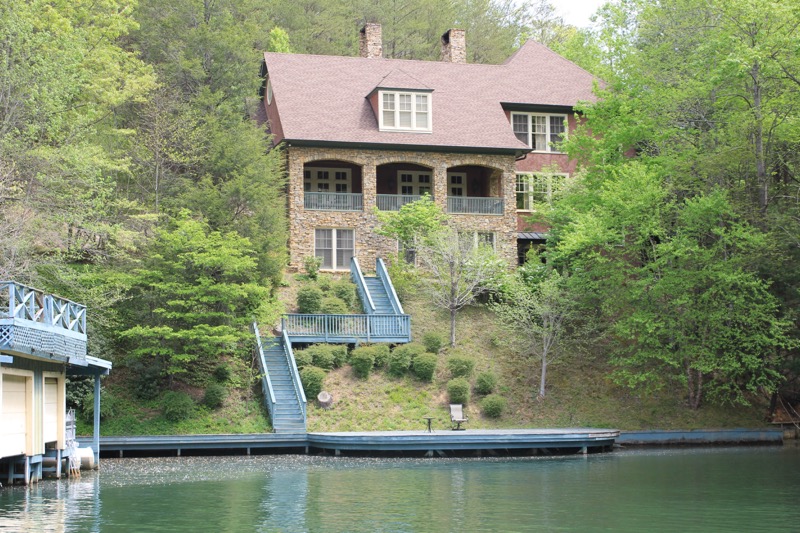 I have several favorite houses on the lake.  Surprisingly they all have a French Chateau look to them.  I got in trouble a few years ago peeking into this house when it was under construction.  There were "No Trespassing" signs posted, which I ignored.  The owner was next door and was not happy with me.  I tried to explain that I was a decorator and could not help myself; it fell on deaf ears.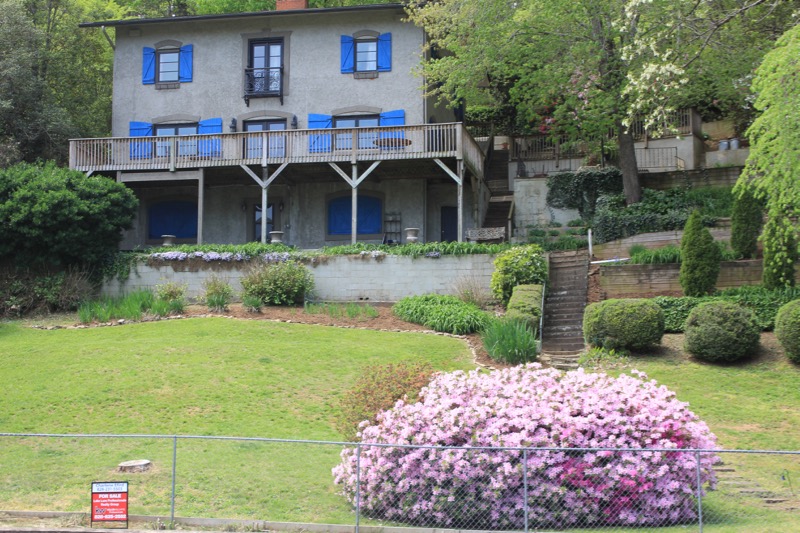 This stucco house with French blue shutters is for sale if anyone is interested.  Here is a link.  By the way, I am happy to say that we have just sold our Florida house.  We will be returning to Florida soon to arrange an estate sale.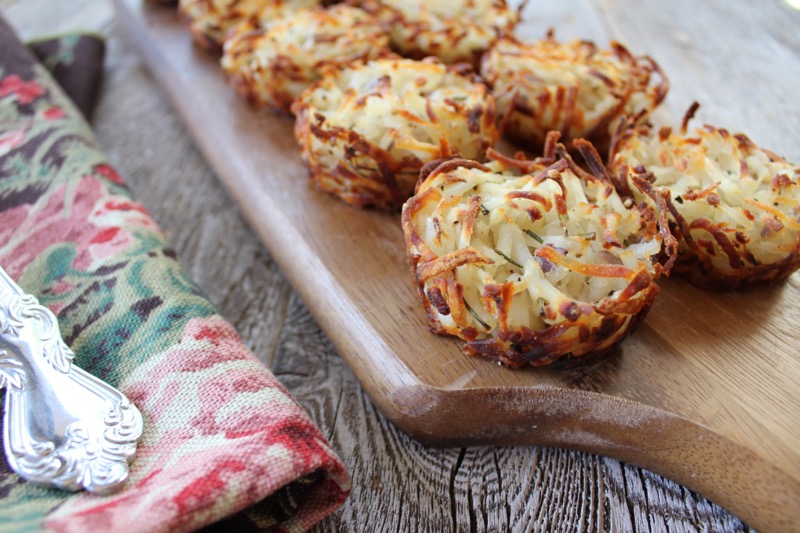 Returning to the subject of these hash browns, I used frozen hash browns from Trader Joe's.  I like them because they have no artificial ingredients.  Like I said before, you can prep them the night before in the pan and cover with plastic wrap for the morning.  It couldn't be easier, and they would look great on a serving platter.
BAKED PARMESAN HASH BROWNS ( Recipe from Delicious Table )
1 bag frozen hash brown potatoes
4-5 sliced green onions
1/2 cup grated Parmesan cheese
1 teaspoon sea salt
1/2 teaspoon pepper
2 tablespoons olive oil
Spray a muffin tin with non-stick spray.  Press dry potatoes in a large mixing bowl with paper towels, this helps them crisp.  You can also use a salad spinner to help dry the potatoes.  Mix all ingredients in the bowl.  Scoop into muffin tin and press with spatula or a spoon.  Bake 45-60 minutes at 400 degrees until crispy.