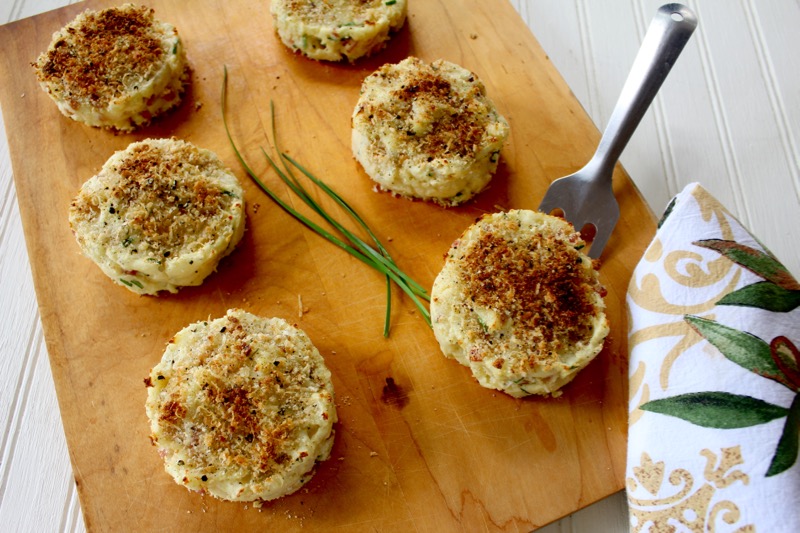 I made these delicious little mashed potato cakes before we left for Florida.  I packed what was leftover in our cooler and we have finished them while we are here preparing the house for the sale closing.  They are such an easy do ahead side dish.  The potato cakes are flavored with ham and chives with eggs, milk and butter for binding them together.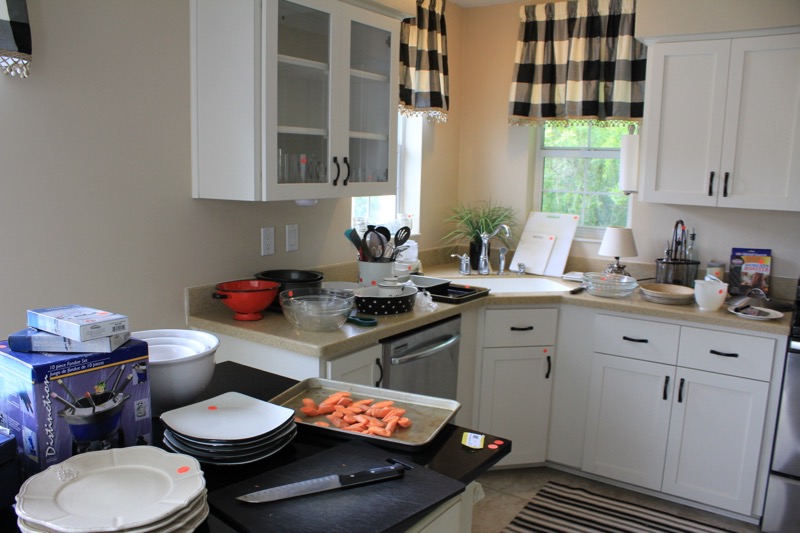 This was the condition of my kitchen two days ago.  All of the cabinets were emptied and the contents spread about on the counters.  I managed to find a small section of the island cleared enough to cut up carrots for roasting for that nights dinner.  By the end of the next day, most of the kitchenware was sold along with the rest of the house contents.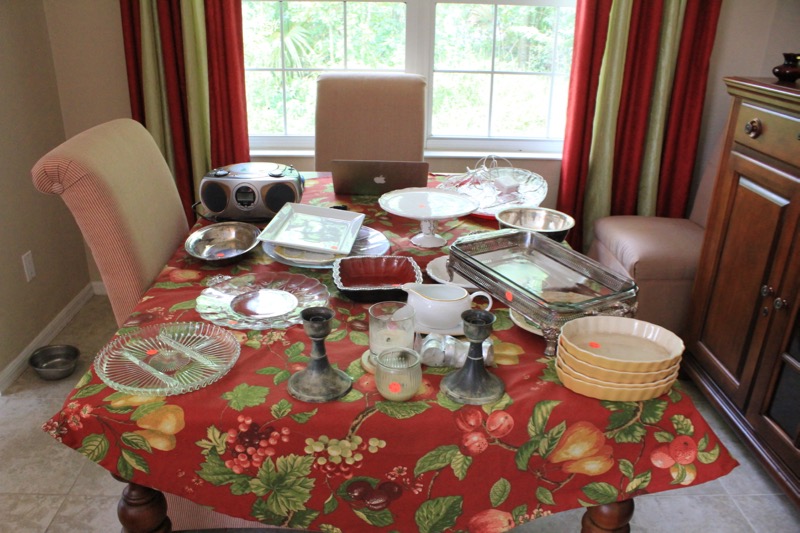 All of our art work, furniture, linens and smalls have found new homes.  We are fortunate that the new owners purchased a lot of the furniture so we still have a bed in which to sleep, a table on which to eat, and a comfy chair to recline in while watching TV.  I saved a few pots and pans, a French press coffee maker and miscellaneous tools to make simple meals possible.  The estate sale is over and we have five more days until the closing.  I shed a few tears when I left the house in the hands of my estate sale manager, knowing that when we returned at the end of that first day the house would have lost much of its charm.  But I have gotten used to the empty rooms and parting with all of this stuff is really liberating.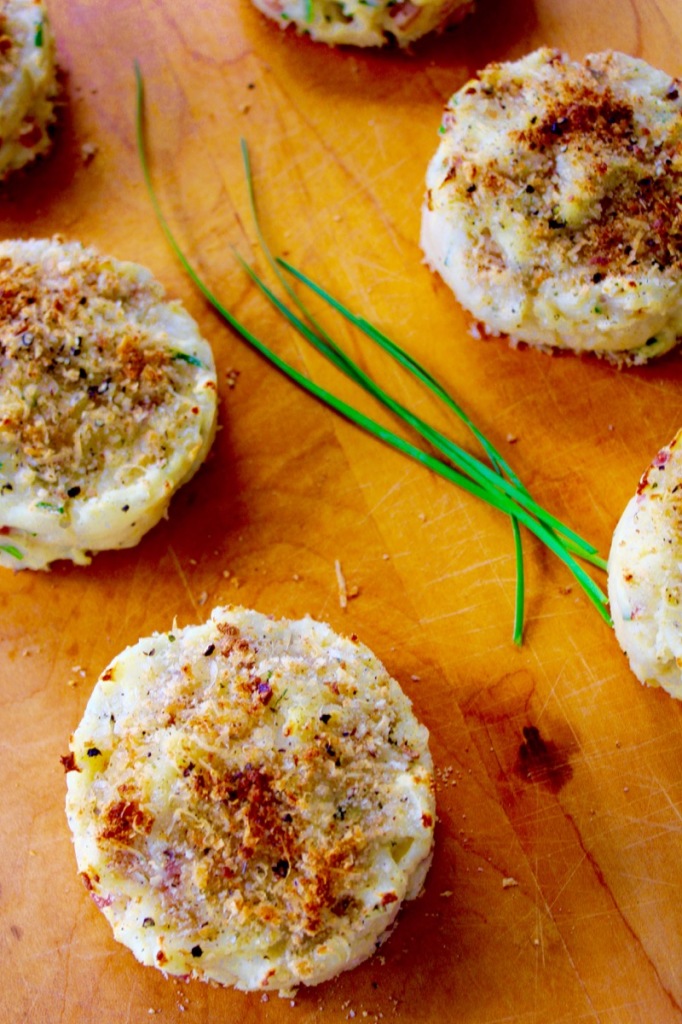 The recipe for the potato cakes came from Eatwell 101.  They are healthier than pan fried potato cakes.  I used ham instead of pancetta. Check out the website for some lovely pictures and the recipe.  My potato cakes took longer to brown than the 10 minutes that is suggested in the recipe.  But the flavor is great and you could get creative with the ingredients.
Next up is a sheet pan dinner.  When you are reduced to making do with just a few pans, you need to get creative.